How to Paint Ceramic Trays
Happy Monday guys!! I hope everyone has had a most wonderful weekend 🙂
My weekend started off kind of horrible to be honest. My Jeep finally took it's last breath on the way to pick up Miss Ava on Friday, but thankfully it was in our neighborhood. Gotta look for the silver lining, right?!
Anyways, at first I was beyond nervous about finding a new vehicle and incredibly sick to my stomach. Anything that includes buying or investing in something large makes me a complete basket case!
However, thankfully my husband is the complete opposite in these types of situations and can greatly calm my nerves. I am definitely one very lucky girl when I found this handsome and super talented man 🙂
And you know what I learned from this little dilemma of mine this weekend? There is no such thing as having a perfect week, month, year, life or whatever else you would like to be "perfect".
I keep trying to be prepared for the worse, but to be blunt, you can't prepare for everything. Sometimes you just gotta roll with the punches and make the best out of what you have been given.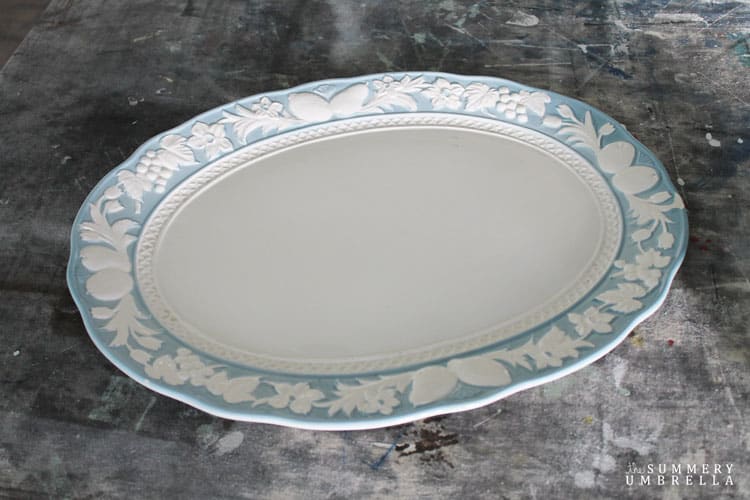 Kind of like hand-me-downs or random dishes and the like that you may acquire over the years.
You know me. I hate to throw things away. I feel like I'm wasting. So, you know what I do whenever I acquire an item that isn't quite my style?
That's right, baby birds. 😉
I paint it up!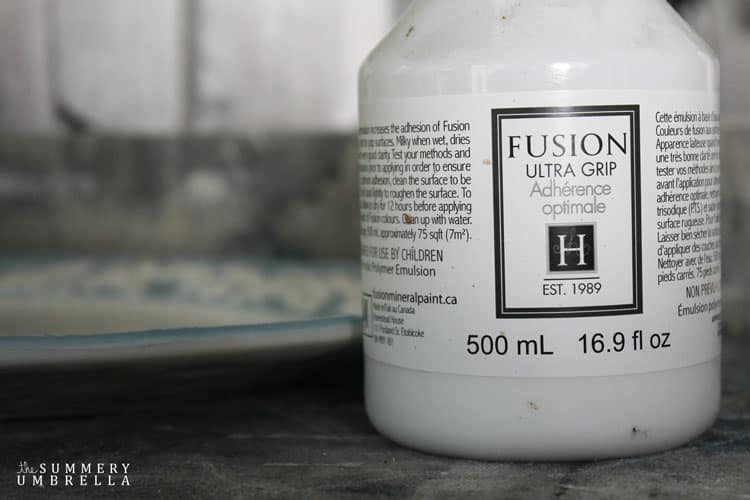 However, you know what?
Sometimes paint alone will not stick correctly to certain surfaces. For instance, it's like painting over a high gloss surface with satin paint. It's going to look horrible, not stick, and overall peel away.
Wanna know a secret? Use Ultra Grip on the following surfaces first before painting:
glass
metal
gloss surfaces
ceramic
I absolutely swear by this little tub of goodness! I don't know how many times it's been my lifesaver.
Kind of like this hideous ceramic tray that I featured at the very beginning of this post. Yikes, right?!
How to Paint Ceramic Trays
But with a little bit of Ultra Grip, Fusion Mineral Paint in Lamp White, and a whole lot of love… this ceramic tray is absolutely stunning!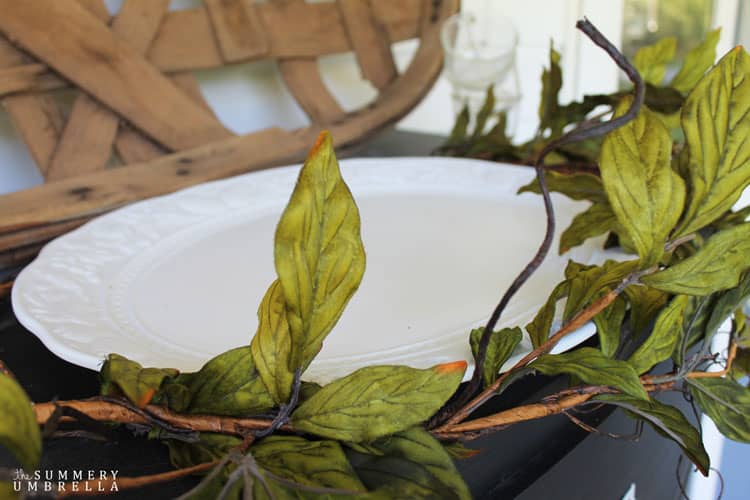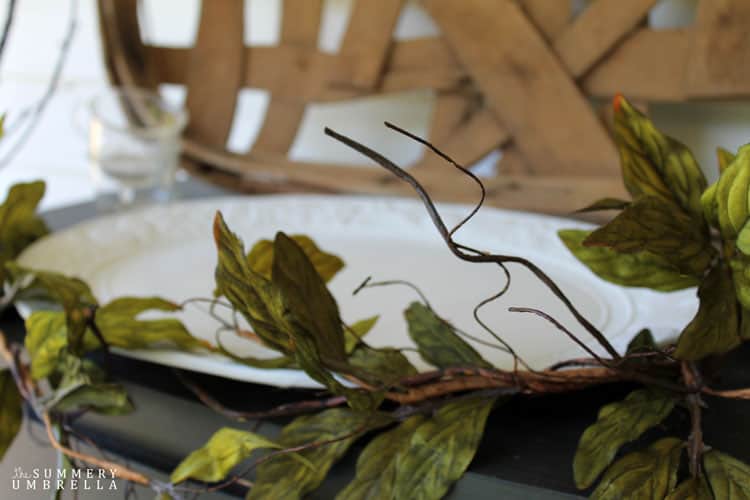 Such an easy project, and so excited to use it with the upcoming holiday events!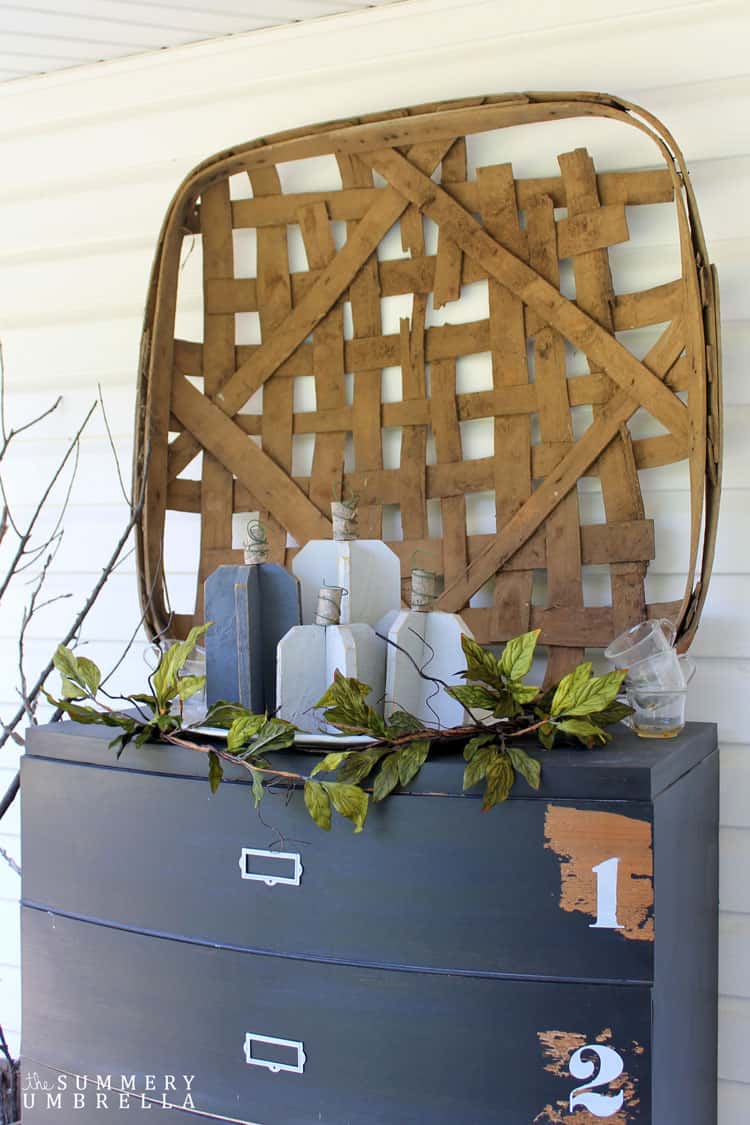 Looking for other painting projects? Then you'll definitely want to check out my dresser, toolbox, pumpkins, and books!