15 Industrial Storage Ideas Under $50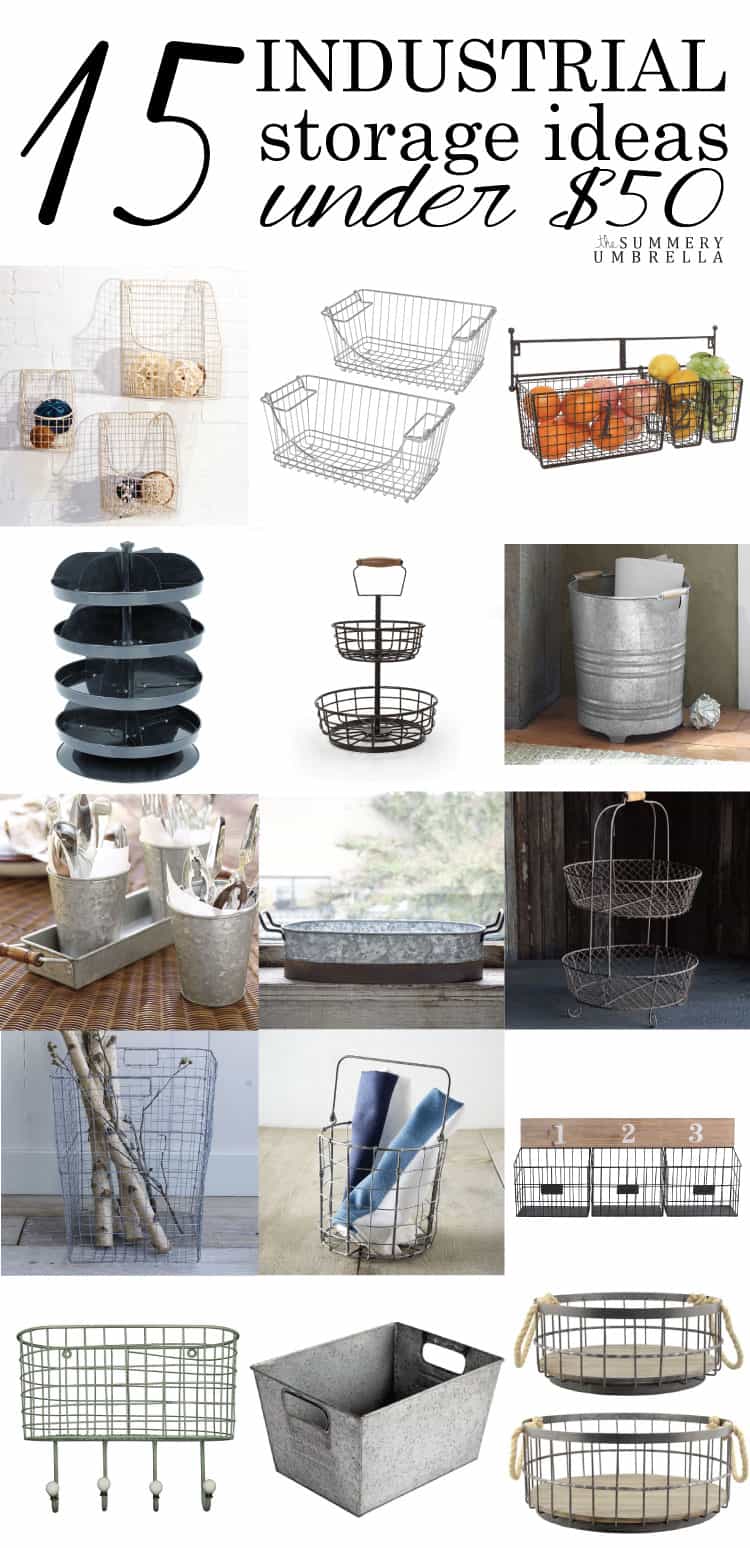 Have you been craving gorgeous and affordable industrial storage ideas? Let me show you my top 15 picks for under $50 on the blog NOW!
15 Industrial Storage Ideas Under $50
Wire Wall Baskets (set of 3) | Medium Stacking Baskets (set of 2) | Wall Mounted Black Metal Wire Mesh Organizer | Revolving Four Tray Bin | 2-Tier Metal Basket | Galvanized Desk Accessories, Trash Can
| Galvanized Metal 3-Section Condiment Set
| Oval Galvanized Tub | Two Tier Wire Basket with Handle | Wire Mesh Rectangular Hamper | Wire Mesh Utility Caddy | Numbered Wire Basket | Wire Basket 4 Hook | BHG Small Bin | Wire and Wood Coastal Baskets (set of 2)
I have been on a mission.
No.. really. A super secret one too.
It just doesn't involve the government in any capacity whatsoever!
It's a mission to simplify my home as well as to add a TON of gorgeous and industrial storage ideas (from bins and baskets to tiered stands and bowls) into the shop.
Looking for more organizing inspired DIY projects?
It's hard to keep your home organized and not looking like you're turning into hoarder.
P.S. I apologize to any hoarders reading this post–I am a recovering hoarder so I feel your pain 😉
However, this particular inspiration can get a little pricey!
So, I made it my goal to find the BEST looking and the most AFFORDABLE beauties from a wide range of stores. You'll find this list contains beauties from Pottery Barn to Walmart and everything in between. Can you tell which is which?!
Honestly, on a few of them there is no way I would have guessed they came from Walmart. I'm telling you what, they are really picking up their game in the home decor department and it's looking mighty nice!
Enjoy and until next time 🙂
Pssttt…. Don't forget to check out my DIY projects page chocked full of DIY and decorating goodness!