Floral Styling 101: Tips to Create a Stunning Summer Arrangement
Designing a beautiful centerpiece doesn't have to be hard. Check out how with these Floral Styling Tips for Creating a Stunning Arrangement!

Floral Styling 101
Big and bold blooms are perfect for summertime. Whether you're hoping to add flower power to your home in anticipation of summer visitors or you're just craving a few stems to add a little decorating dazzle, we've got some ideas to make your home full of botanic beauty. Here are a few ideas for creating a stunning bunch of blossoms just in time for summer.
This post does include some affiliate links, but they are for your convenience. I promise! Please click here to read my full disclosure policy.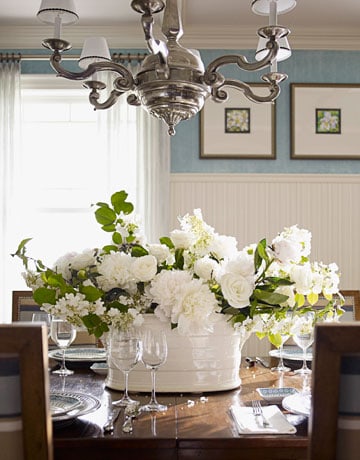 Impress guests with a snow white centerpiece filled with a variety of pretty blooms. A monochromatic floral arrangement composed of peonies, roses and viburnum is a chic clean and crisp summer showstopper. Ideal for a dinner party, this white flower bouquet will make a home feel fresh, open and airy.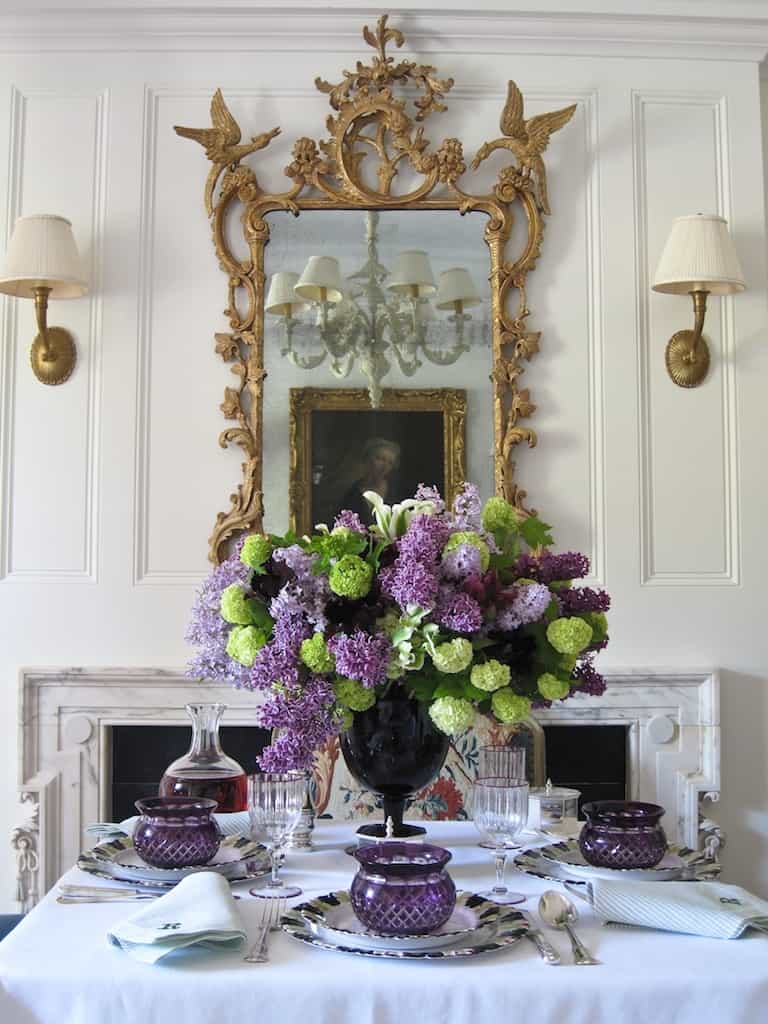 Floral Styling 101: Tips to Create a Stunning Summer Arrangement
A gorgeous garden arrangement gives a dining room a burst of fresh energy. Purple and
green hydrangeas
create maximum impact while a tall vase showcases hidden lilacs. Perfect for those hosting a summer shindig, this colorful centerpiece is bound
to excite and delight.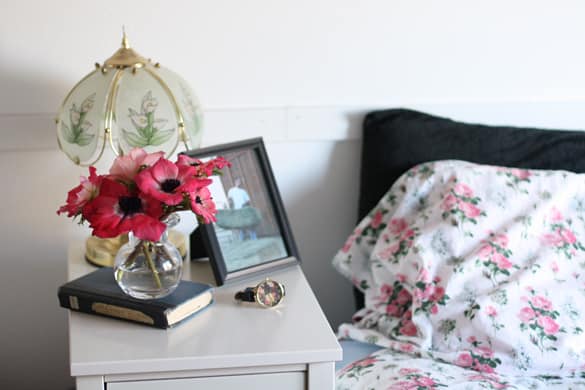 While glamorous garden displays might win lots of fanfare, a simple bedside bouquet is the perfect way to keep the buzz of summer humming. A
small vases
of red anemones brings a pop of color to a bedroom space and adds quiet floral flair for
the warmer months. Adding a mini-vase of flowers to a bathroom or bedroom is a great way to capture a bit of nature without too much effort.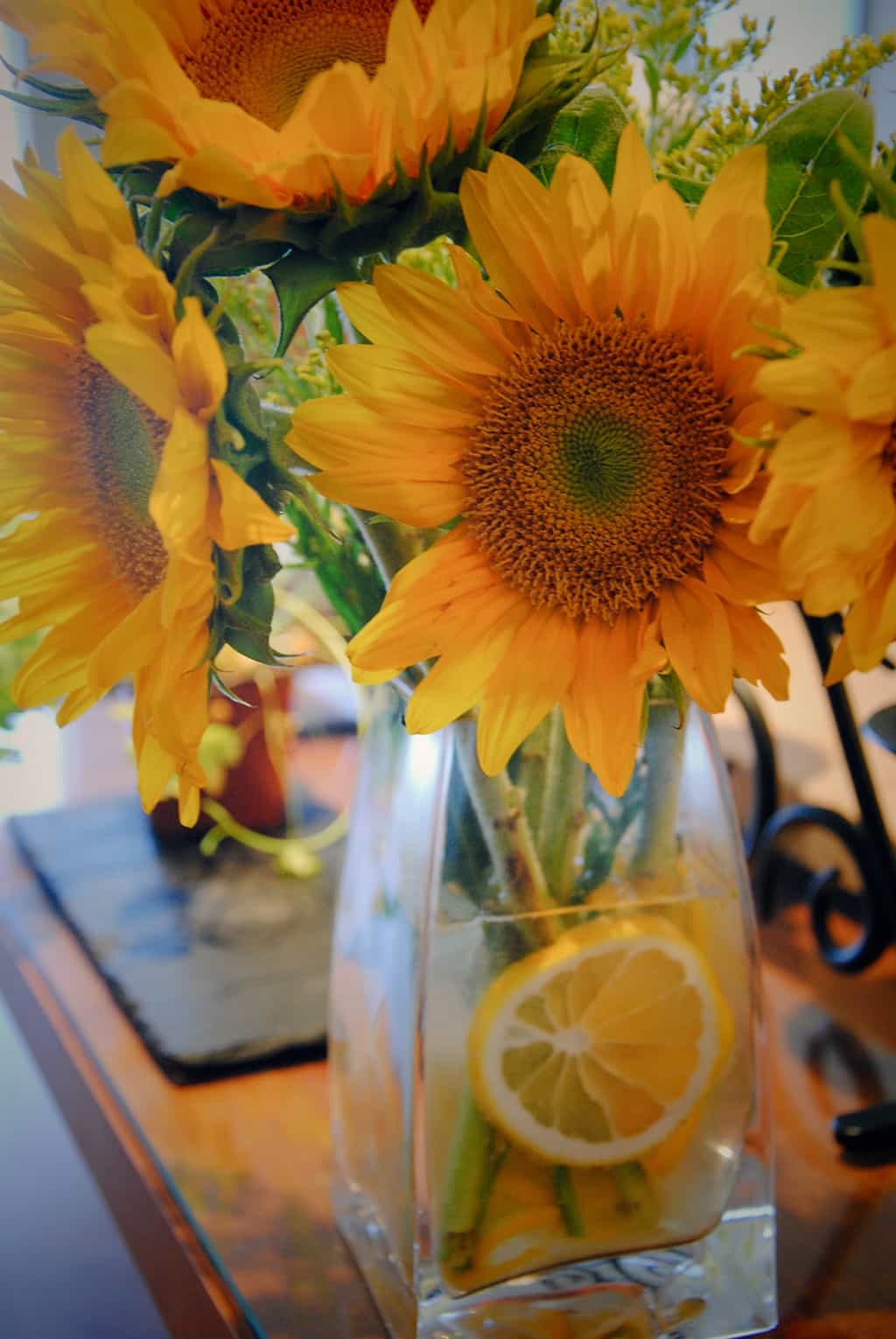 Image Via Bon Bon Rose Girls
Nothing says summer better than sunflowers. Big, yellow and full of notice-me petals, these big blossoms are perfect for adding indoor charm and a little summer style to any room. Create even more seasonal vibes by adding lemon to a vase of
golden flowers. Other sliced citrus that works for lining a vase include: lime, grapefruit and oranges.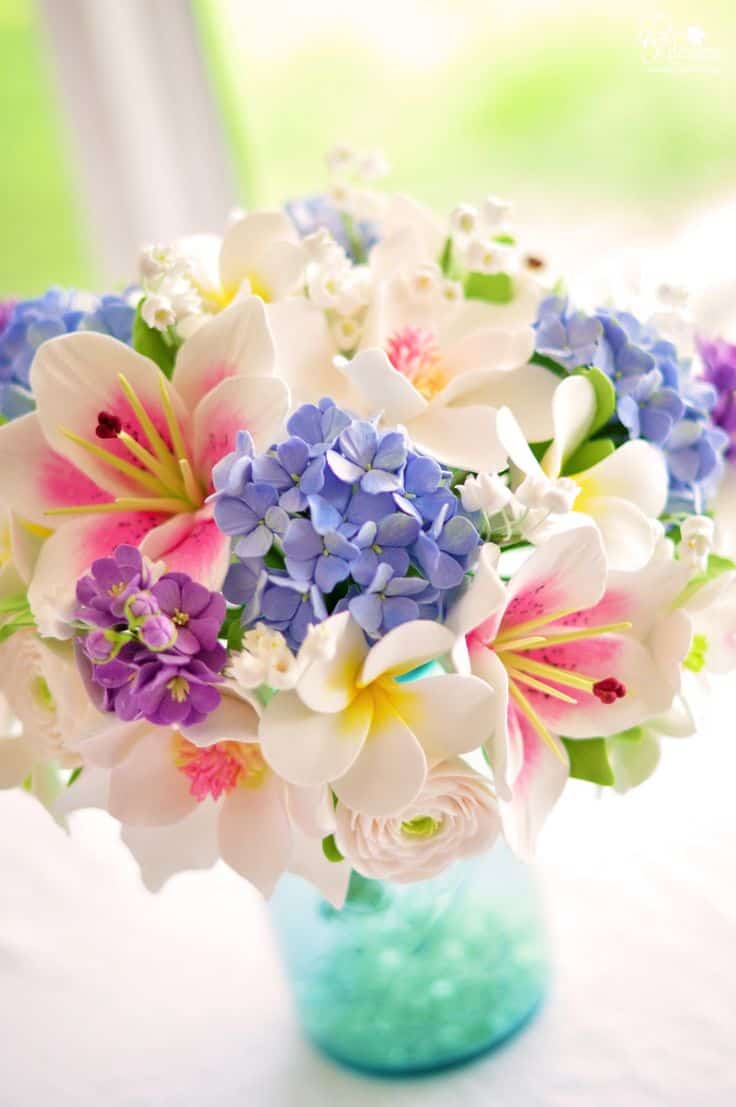 A serene arrangement is full of pastel colors and sweet shades like pink, yellow, and lilac. Hydrangeas, lilies and white roses are the perfect combination. A crystal blue colored vase is reminiscent of the ocean and offers calming and peaceful vibes in
any room. Adding this bright bouquet to a family or living area creates a tranquil and happy mood perfect for a summer staycation.
Looking for other centerpiece arrangement inspiration? Then you'll definitely want to check these beauties!