8 Digital Painting Techniques to Enhance Your Traditional Art on Procreate
Are you an artist looking to take your art to the next level? Have you ever wanted to combine your traditional art with digital painting techniques? With the help of Procreate, a powerful iPad app, you can do just that! Let's explore these 8 digital painting techniques that will add a unique twist to your traditional art.
Getting Started – What You Need
To start combining traditional and digital painting techniques in Procreate, all you need is:
Apple Pencil (or another compatible stylus)
your traditional artwork
If you already have these items, then you are ready to go! Otherwise, don't worry; purchasing them doesn't have to break the bank. There are plenty of affordable options available for all of these items!
Scanning
First things first, you'll want to scan your traditional artwork in at a high resolution. For instance, I have been creating daily artwork for my 120 Day Art Journaling Challenge and my journal pages are 8.5″ x 5.5″. I always aim to scan and save my artwork around the 5000-pixel range so I currently have my scanner set to 800 DPI. That means that my artwork is saved as approximately 6400 x 4000 pixels. While you can most definitely scan it in higher than this I noticed that quite a few programs get bogged down (including the Procreate app).
Using Procreate
If you haven't already, download and purchase the Procreate app. Thankfully it is super cost-efficient (currently at $12.99) and only has to be purchased once! No monthly fees are included.
Next, upload your traditional artwork into a new canvas.
I'm not sure about you, but whenever I create traditional artwork I always manage to smudge my paint and/or make some sort of unappealing mess. How do I fix this? In Procreate of course!
Need help with Procreate? Sign up for my newsletter below to gain access to my resource library which includes my step-by-step Procreate guide!
1. Layer Masks
One of the most important digital painting techniques is layer masks. Layer masks allow you to hide or show parts of a layer without permanently deleting any part of it. This allows you to experiment with different effects without worrying about ruining your artwork. To use this feature, simply select the layer mask icon in the layers panel and start masking away sections of your artwork. I love using this feature to correct my mistakes without messing up my original artwork.
2. Color Palettes
Another helpful technique is using color palettes. This is great for those who are looking for an easy way to create cohesive artwork with multiple color variations. By creating custom color palettes within Procreate, you can quickly access a full range of colors and use them as building blocks for your designs. To get started, simply tap on the palette button at the top right corner of the screen and start creating!
3. Brushes
No digital painting technique list would be complete without mention of brushes! Procreate offers an extensive library of brushes with endless customization options, allowing you to achieve whatever look you're going for with ease. From airbrushes and pencils to splatter brushes and calligraphy pens, there's something for everyone! Simply pick out the brush that best suits your needs and let your creativity run wild. Plus, there are plenty of options for you to customize your own, purchase, and even get for free if you don't like Procreate catalog.
4. Textures
Another great digital painting technique is using textures in your artwork. With Procreate's limitless possibilities, it's easy to incorporate textures into any piece, from landscapes and abstract designs to portraits and illustrations. To get started, simply select one of Procreate's built-in textures or import one from another source — either way, it will give your design an extra edge! Not to mention, I like to use textures to help fix mistakes or add depth to my artwork.
5. Gradients
Who doesn't love a beautiful gradient? Gradients are another great way to add depth and texture to any piece of art — whether it's a landscape or portrait — by blending two or more colors together seamlessly for a beautiful effect. With Procreate's intuitive tools, adding gradients has never been easier!
6. Drawing Symmetry
If symmetry is what you're after then look no further than drawing symmetry in Procreate! This feature allows you to easily create perfectly symmetrical drawings with minimal effort — perfect for mandalas or other intricate patterns requiring precision placement of elements along both vertical and horizontal axes at once!
7. Clipping Masks
Clipping masks are an incredibly useful tool when creating layered compositions as they allow you to apply effects selectively rather than uniformly across all layers in a composition. For example, if you want one particular element in your design (such as text) affected by lighting but not any other elements then clipping masks are what you need!
8. Blend Modes
Blend modes are another great way to enhance artwork in Procreate (and Photoshop). They allow artists control over how two layers blend together when combined — allowing for interesting effects such as dissolving elements into each other or changing light levels on particular parts of an image without making global adjustments across all areas simultaneously!
Digital painting has become increasingly popular over recent years due largely in part thanks to apps like Procreate which make it incredibly easy for artists of all skill levels to combine both traditional and digital painting techniques into their artwork.
All it takes is an iPad with an Apple Pencil (or another compatible stylus) plus some creativity, patience, and practice! Plus with tons of helpful tutorials online plus professional assets available from websites like Creative Market—it shouldn't take long before any aspiring artist is creating stunning works of art that blend together both physical media such as paints or pencils with modern technology like iPads and apps like Procreate!
So what are you waiting for? Get out there today and start making something amazing!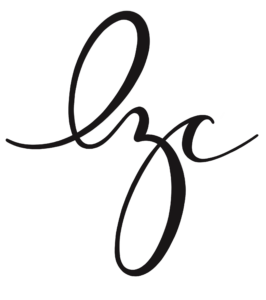 Love this post, but want more? Try a few of my other classes!
Let's be Social