Get a Free Purple Flower Printable to Brighten Up Your Home!
Hey everyone! Are you looking for something to brighten up your home? Well, look no further because I have the perfect solution. I have recently created a beautiful purple flower printable of a floral bouquet in purple marker and I am giving it away for FREE to anyone who subscribes my newsletter! So what are you waiting for? Keep reading to find out how you can get your hands on this free art print.
This post does include some affiliate links, but they are for your convenience. I promise! Please click here to read my full disclosure policy.
This free art print is the perfect way to add some color and life into your home. It's vibrant colors and delightful design will bring a smile to any room. Plus, it's simple enough that it complements any existing decor that you may already have in place. This free art print is truly one-of-a-kind and will be sure to make anyone smile when they see it hanging on your wall!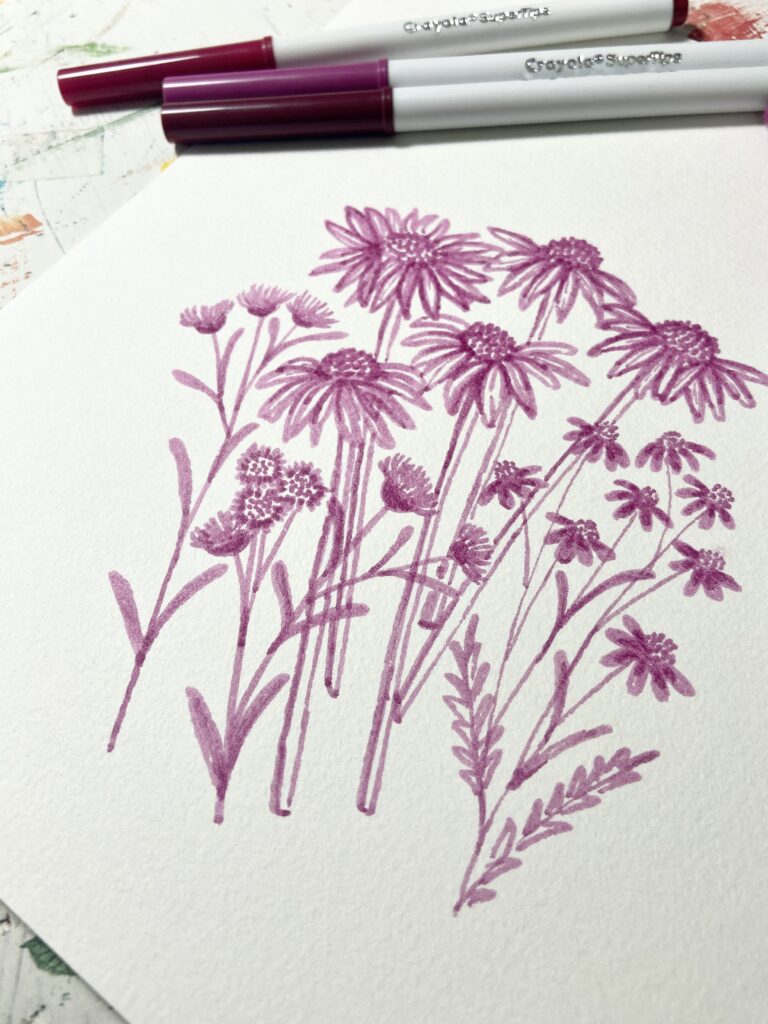 Get this FREE handmade purple flower printable by signing up below. Not only will you get this for free, but you'll gain access to my entire freebie library!
NOTE: Make sure to print on high-quality, heavy-weight paper to ensure the best possible print. For optimal results, consider using a nice matte cardstock or fine art paper.
Free Purple Flower Printable
Gaining access to this free art print is easy as well. All you need to do is subscribe to my newsletter by entering in your email address above. Once you've done that, a link will be sent directly to your email with instructions on how you can download your own copy of this beautiful art print. It really is that easy!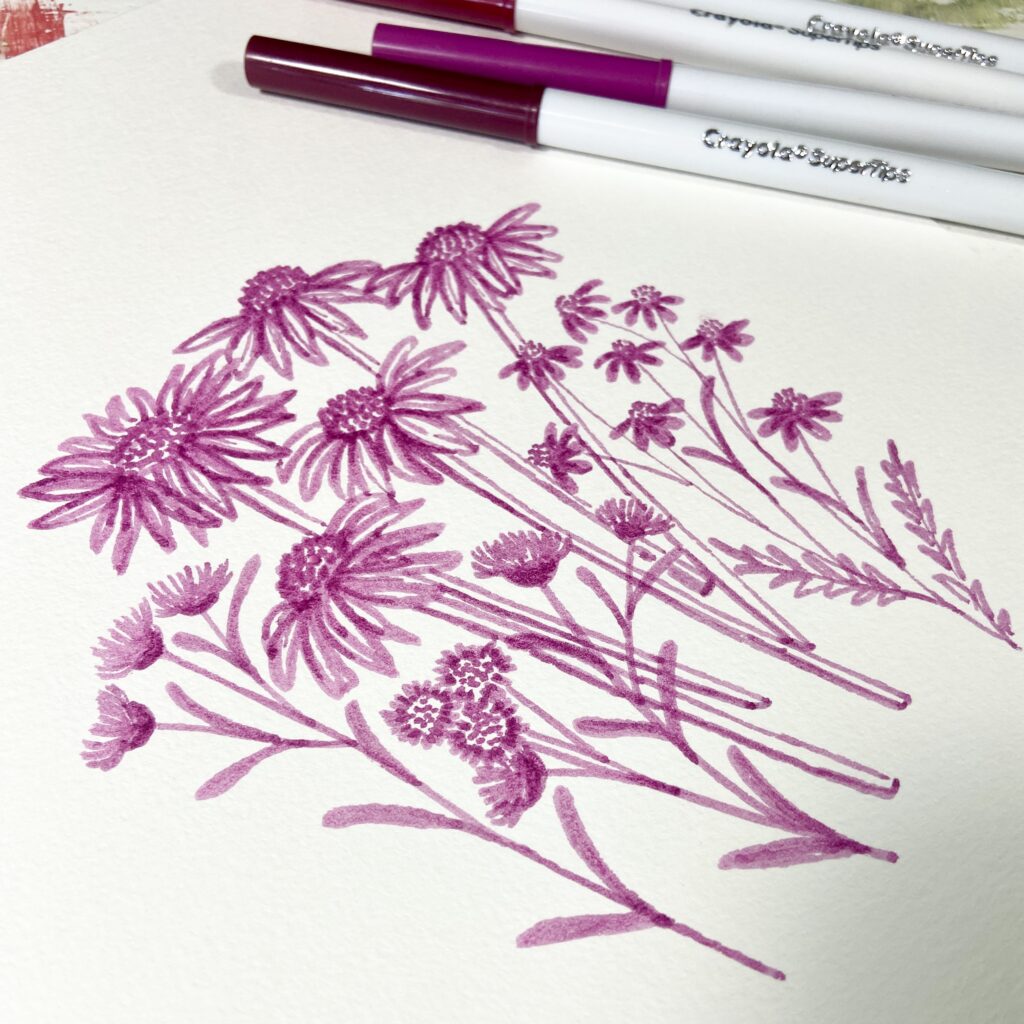 Looking for other FREE designs with step-by-step tutorials?
So what are you waiting for? Get ready to add some beauty and color to your living space with this free art print of a floral bouquet in purple marker! Don't wait any longer – sign up now for this amazing offer!
Happy Decorating!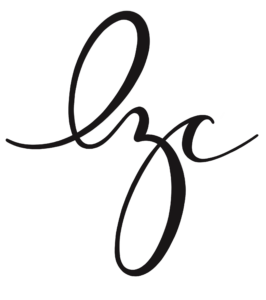 Let's be Social