Hey Friends!
I hope I find you well this week :) I just finished my spring break and I have to say it was a nice, restful week of  visiting friends back home (in Indiana) and going to the beach here in South Carolina. Also, I got to work on multiple recipes to share with you! I found the inspiration for this recipe on Pinterest, but the post originated from www.tablespoon.com.
I don't bake much, but this is SO EASY!!! I LOVE being able to share simple, quick, scrumptious recipes with you that will make your taste buds dance!
Ingredients you need:
1 red, juicy, tart apple that is good for baking
1 can Pillsbury crescent rolls
3-4 tablespoons brown sugar
2-3 tablespoons cinnamon
1-2 tablespoons butter (REAL butter)
First, melt your butter and roll out the crescent roll onto a baking sheet. I used a pizza cutter to cut the crescent roll into 8 pieces. Brush some butter onto each piece.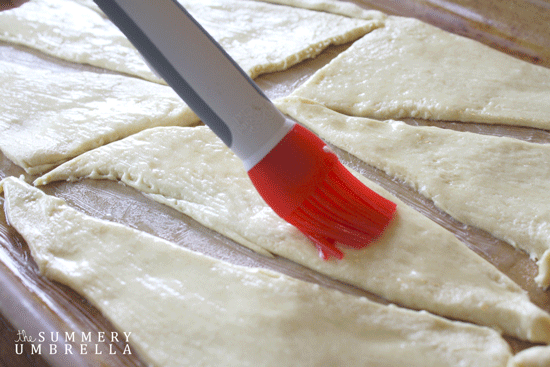 Next, mix together the brown sugar and cinnamon. You can add white sugar too if you want. Sprinkle the mixture onto each piece of crescent roll. I used a lot, as you can see below.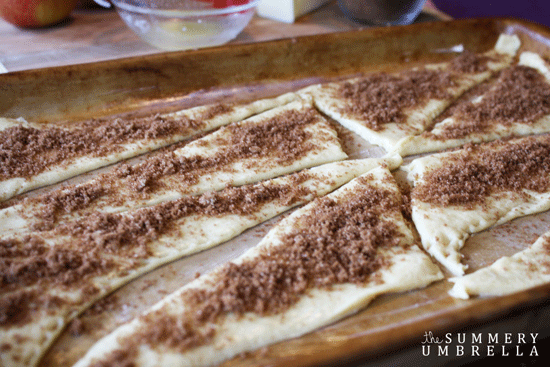 You need 8 pieces of apple (should be 1 apple) for each can of crescent rolls. Lay a slice of apple at the small end of the roll and start rolling it up. Just press it together, it's sticky so it works nicely. The first few I did were not very pretty, but it doesn't matter!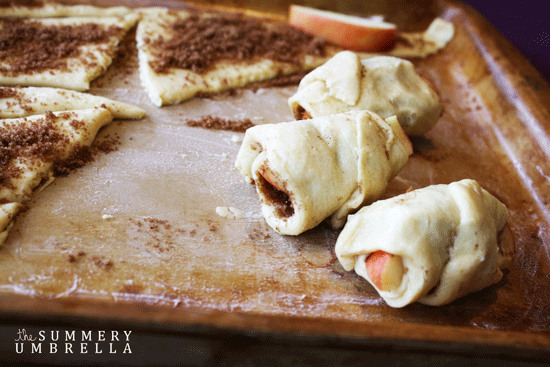 Last, brush some more butter on the top of each Apple Pie Crescent Bite and sprinkle with more brown sugar and cinnamon mixture. Bake at 350 degrees for approximately 15 minutes. I ended up putting mine back in the oven for an extra 2 minutes.
Oh my goodness, look at these absolutely divine Apple Pie Crescent Bites! The brown sugar and butter gets all yummy and sticky and golden brown, soooo good!! The apple gets warm, but still has a little bit of a bite. Add some ice cream and this makes a perfect little dessert! Or it can be a big dessert if you eat more than one :)
If you decide to try this recipe, let me know how much you like it! Enjoy!!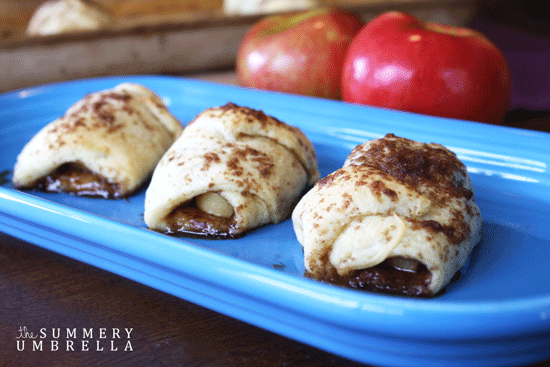 Keep Calm and Cook On,


If you haven't noticed, I kind of have a thing for apples! You too?
Then you'll definitely want to try out this apple gorgonzola crostini recipe. Yummy!