Amazingly Easy DIY Upcycled Birdcage
  This upcycled birdcage is not only gorgeous, but is also an incredibly easy way to add a little vintage flair to your home.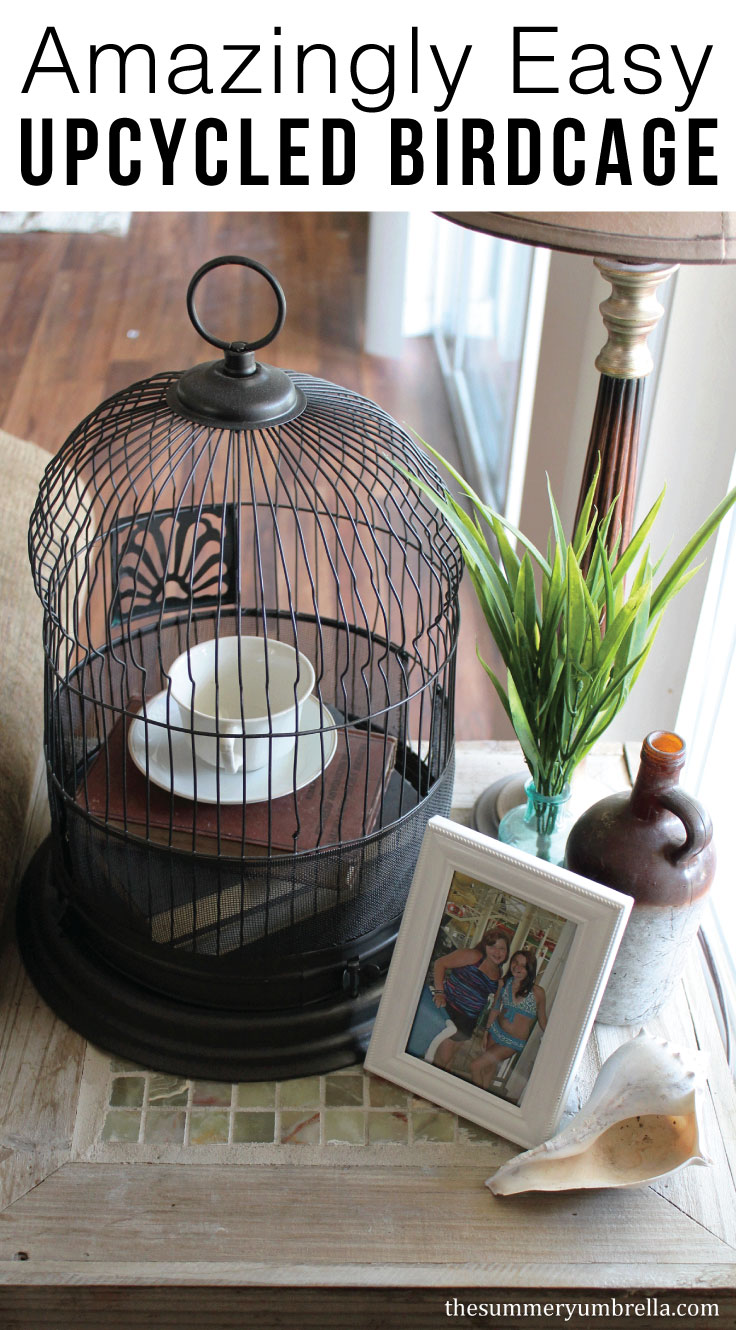 Bird cages used to have one purpose: house birds. Now, the possibilities are endless, and have been a trending piece of home decor that can be turned into planters, contain shelves, become gorgeous light fixtures, or simply add candles for a side piece on your table.
Lucky for me, I just so happen to have an outdated bird cage that I have not been able to part with.
My dad picked up this amazing find at an auction many, many moons ago, and repainted it a beautiful aqua color. In my old house this color fit in perfectly, but now it's just a little too much. So, I gave it a fresh look, and this Upcycled Birdcage is like as good as new!
Upcycled Birdcage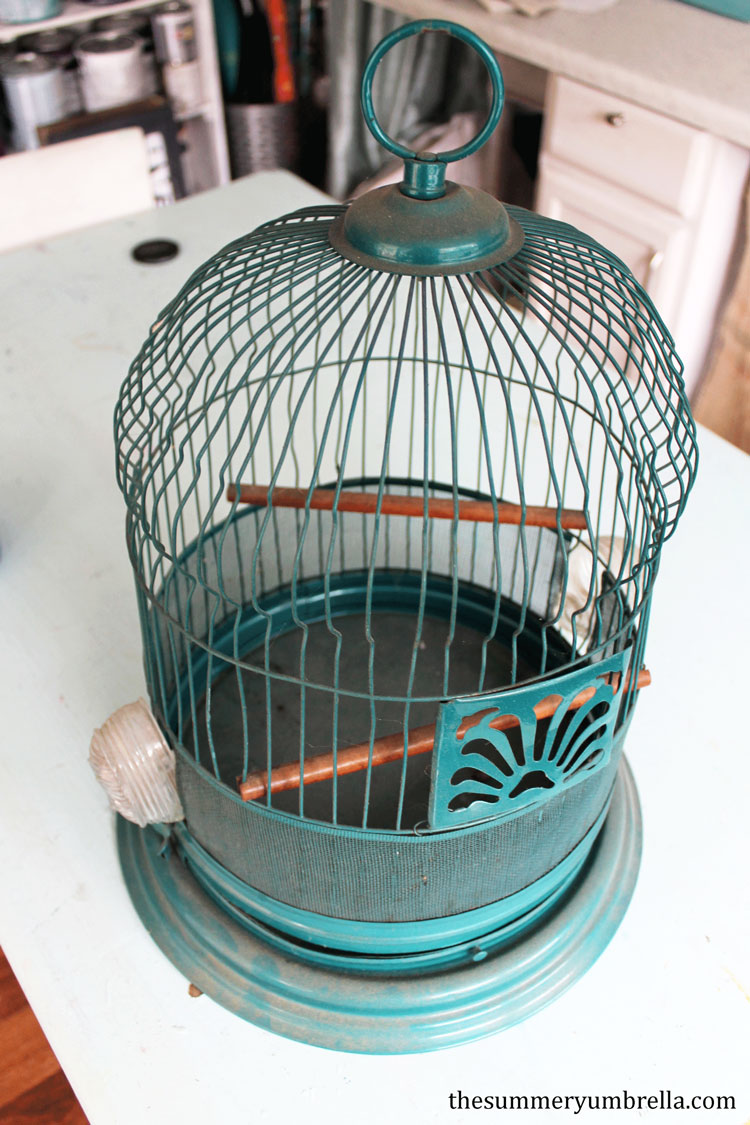 Until recently this poor thing was sitting on my porch just collecting dirt, and becoming a nice home for a few spiders.
Need more decorating inspiration?
I know I say it all the time, but seriously, I love how paint can make all the difference. That's it! Just a little bit of paint, and I stopped by my local "thrift/funky junk yard" for these interior finds. I paid a whopping $2 for the three books, and a quarter for the teacup and saucer. It doesn't get much better than that!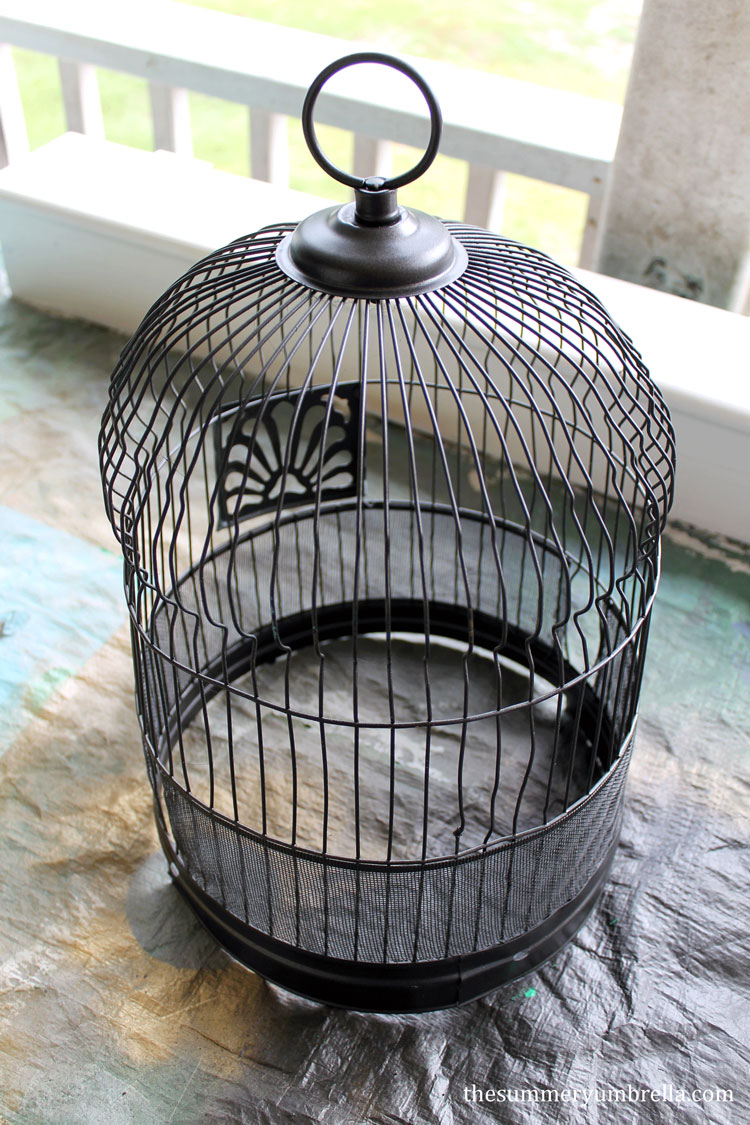 So simple, but makes all the difference on this table. This little side table in our living room now looks complete and like a million bucks. In love!
Hope everyone has a fabulous weekend,
Follow me on:
Pssttt….
Don't forget to check out my
Decorating
projects page chocked full of DIY and decorating goodness!