How to Build a Strong Art Routine in 120 Days with Art Journaling
Art journaling is a fantastic way to tap into your creative side, release your emotions, and express yourself in a unique and meaningful way. Whether you're an artist or simply someone who wants to start a new hobby, art journaling is a fun and engaging activity that can help you get into a consistent art routine.
If you're looking for a way to jump-start your art journey, why not give the 120 Days of Art Journaling challenge a try? By committing to daily journal entries for 120 days, you'll build a strong art routine, discover new techniques, and unleash your inner artist.
Recently I came to the conclusion that I was miserably failing at consistently keeping up with any type of art routine. I kept putting everything else in front of my dreams and goals. You know, dishes, laundry, updating SEO, social media, etc. So, I decided that in order to make it stick I needed to really make myself accountable and put in the effort.
Are you up for the challenge too? Here's how to get started!
Step 1: Gather Your Supplies
The first step to starting your art journaling journey is to gather all the supplies you'll need. You'll want to invest in a good-quality art journal, as this will be your canvas for the next 120 days. Consider buying a journal with thick, acid-free paper that can handle a variety of mediums, such as watercolors, acrylics, and pens.
For instance, I'm a huge fan of using Canson's Mixed Media notebooks. They come in a variety of sizes so pick one that works best for you!
This post does include some affiliate links, but they are for your convenience. I promise! Please click here to read my full disclosure policy.
In addition to your journal, you'll also want to stock up on art supplies, such as paint, colored pencils, watercolors, markers, and paintbrushes. Don't be afraid to experiment with different materials and techniques to see what you like best. The point of art journaling is to have fun and express yourself, so don't worry about making mistakes.
HOWEVER, do not feel like you have to buy anything for this challenge! I often times find myself feeling more creative when I have to use what I have, but if this challenge excites you and you'd like to try all sorts of new materials by all means feel free to do that as well 🙂
Step 2: Choose Your Theme
Next, decide on a theme for your art journal. This could be something as simple as "emotions," "gratitude," or "self discovery." Having a theme will give you a sense of direction for your daily journal entries and help you stay focused.
For me, I've decided to focus on self discovery and literally try any type of medium that I can think of. I want to expand my mind and really enjoy this process.
Step 3: Set a Daily Schedule
Now that you've got your supplies and a theme, it's time to set a daily schedule. Choose a time that works best for you, whether it's first thing in the morning, during lunch, or right before bed. Make sure to carve out enough time each day to work on your journal entry, even if it's just 10-15 minutes. Consistency is key to building a strong art routine.
This is going to be the hardest part for me… I'm going to aim for one hour every day. It'll most likely be in the late afternoon or evening, but I might have to adjust.
Step 4: Get Creative!
It's finally time to start your 120 Days of Art Journaling challenge! Each day, choose a new technique or medium to work with and let your creativity flow. Don't be afraid to experiment and try new things. You may be surprised at what you come up with!
Also, I'd like to recommend keeping a pad of paper with you at all times or even using your notes app on your phone to write down ideas so you always have ideas on what to draw. Think: favorite quotes, pattern ideas, saved screenshots/photos, or anything that you find inspiring.
Step 5: Reflect and Review
At the end of each month, I'm going to reflect and review what did or did not work, and adjust according to my results for the following month. I would like to highly encourage you to also do the same thing. So, with all that being said, make sure to stop by the blog every month for these updates!
Step 6: Share Your Journey
Finally, consider sharing your art journaling journey with others. You can post your daily entries on social media, share them with friends and family, or join an online art community. Seeing your progress and receiving feedback from others can be incredibly motivating and inspiring.
As for me, I'll be posting photos and videos on my social media pages (see my links below!) so definitely keep in touch and let me know how you're doing as well!
So grab your supplies, set a daily schedule, and get ready to start your artistic journey today!
Happy art journaling!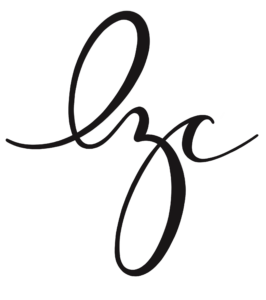 Follow me to see all of my daily art journaling creations!
Like this post? Check out my other tutorials too!