8 Delicious Spring Salads You Need to Try Now!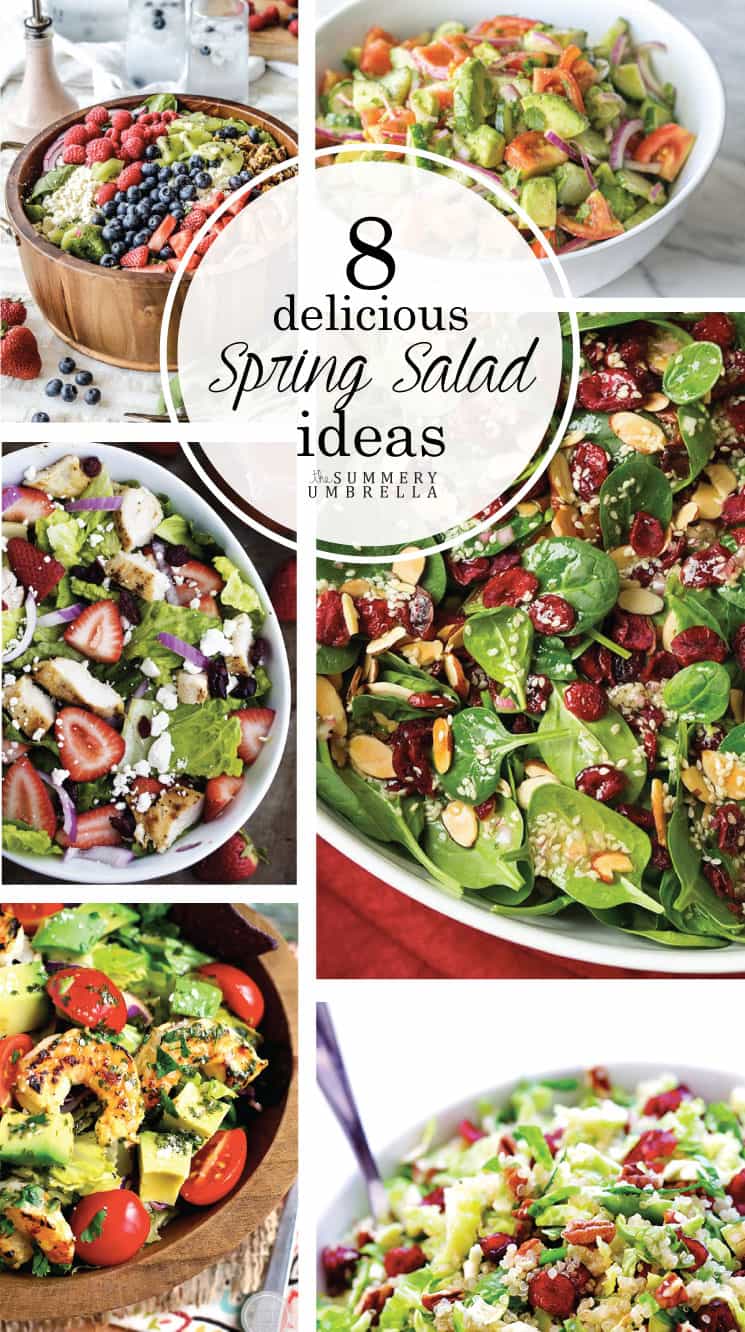 8 Delicious Spring Salads
Strawberry Chicken Salad | Strawberry Chicken Salad | Berry Feta Salad | Cucumber Tomato Avocado Salad | Cranberry Almond Spinach Salad | Brussel Sprouts, Cranberry, and Quinoa Salad
I really shouldn't be writing this post while I'm hungry. What a bad idea!
I'm looking at each of these images and picturing what combination of them I can make as soon as I get home from the shop… shall I go fruity with lots of cranberries and apples?
Or maybe tangy with shrimp and avocado… either way.. YUM!
Anybody love amazingly, chunky, and delicious spring salads? I'm not talking a little lettuce and throw in a few veggies or two, and then heap it with ranch dressing. I'm talking loads and loads of super scrumptious fruits, nuts, veggies, cheeses, spinach, and mouth watering dressings that are almost too sinful to consume!
Oh my! There I go drooling all over my keyboard again, and wishing it was time for me to eat… yet again.
I've always been a huge fan of salad, and as a former vegetarian I can take it or leave with when it comes to the meat aspect. For me, it's not necessary. The only thing that is absolutely required for me is that it's jam packed full of countless edible items that are not only yummy in my tummy, but pleasing to the eye as well!
What can I say? I'm pretty easy to please when it comes to food 😉
Need more inspiration? Then you'll definitely want to check out a few of my favorites below: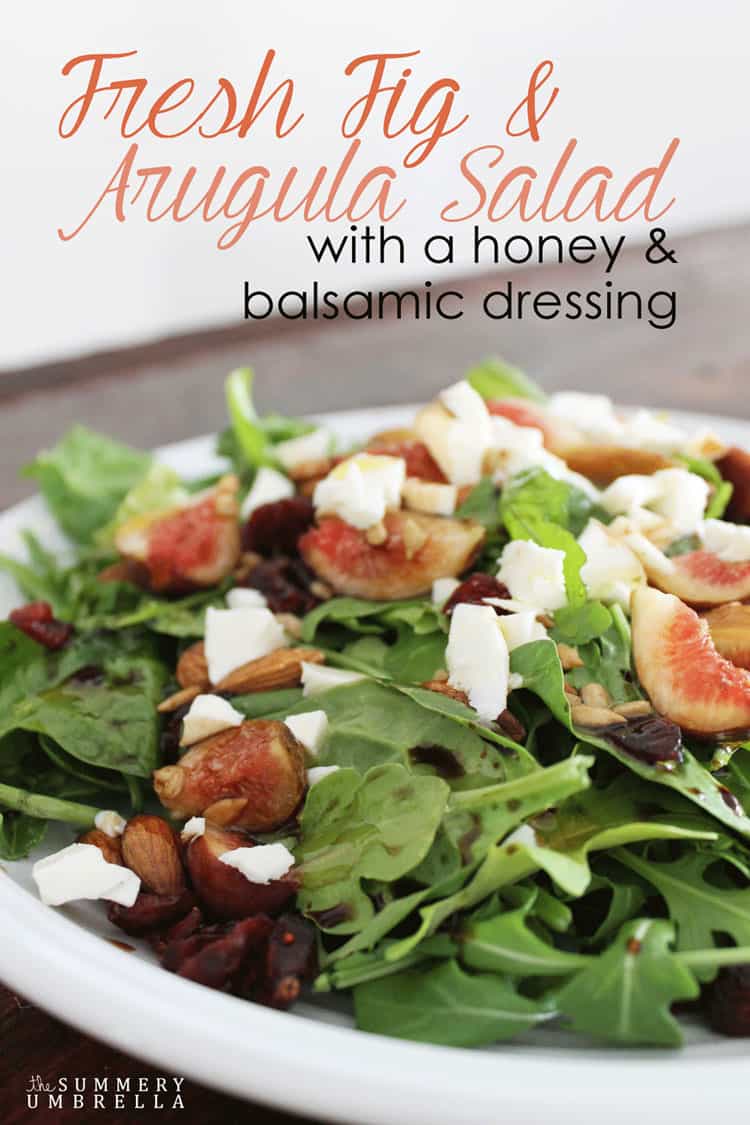 I know, I know. This isn't exactly a spring-y salad, but it's just too darn good to bypass and not mention!
Hope you enjoy (and try!) these yummy concoctions and oh yea,
Happy Monday!