How to Brighten Your Space with a DIY Flower Planter Chandelier
Bring life back into your outdated chandelier and turn it into a beautiful and upcycled flower planter chandelier. Learn how!
I love a good upcycle, and today's project is about turning an old, brassy-looking thing into a beautiful flower planter chandelier. The hardest part of this entire project was picking out which broken chandelier I should buy!
Since I wasn't planning on using any of the light bulbs or random bits hanging on to dear life from this gem it was pretty easy to take my snippers and remove all the unnecessary items.
I think there were a few screws that had been stripped and I needed "manpower" (literally), but other than that. Easy-peasy!
Next, I strung this bad boy up! It would be pointless spray painting an elaborate piece like this from its side then have to turn it over, and chance messing up the paint job. Not cool.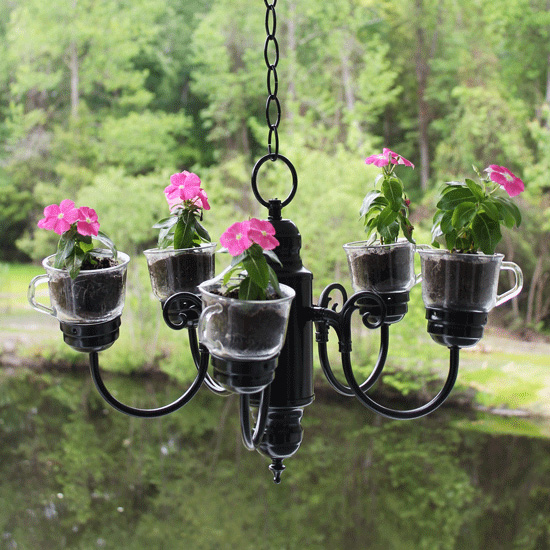 Upcycled Flower Planter Chandelier
So, I lightly dusted and cleaned this guy up prior to painting to remove any leftover debris.
I wanted to use my favorite Rustoleum Oil Rubbed Bronze, but go figure, I was out. Instead, I used a cheap black gloss spray paint that I believe I picked up from Walmart. $1.99 maybe? Not too shabby!
Thankfully I was pleasantly surprised with how well this chandelier turned out with the black gloss. It completely transformed it!
Last, I grabbed some handy-dandy teacups and filled them with pretty flowers.
P. S. I did not use an adhesive to adhere the cups to the chandelier. At this time I'm thinking it will be easier to clean up the flowers at the end of the season if I can remove them, but we shall see! I'll definitely keep you updated if I change my mind.
Plus, you wouldn't have to use flowers in the teacups. You could always add candles, solar lights, wine glasses, or other random objects you have around your home to make this chandelier truly one of a kind.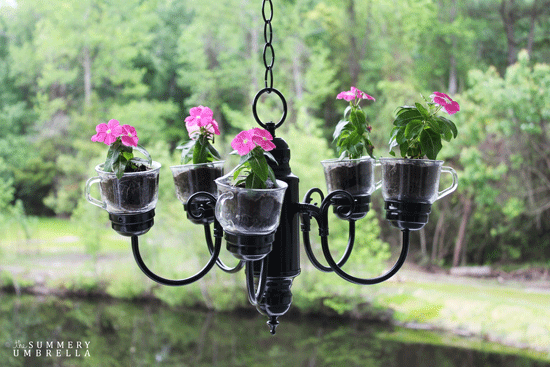 If you loved these ideas then you'll definitely want to browse some of my other Gardening projects that are full of step-by-step tutorials as well as freebies galore! Can't wait to see you again and happy planting!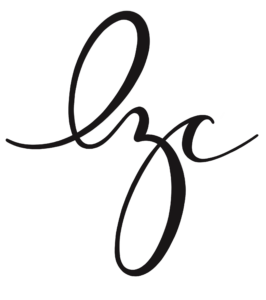 Let's be Social
This post was updated in May 2022.