Quick and Easy Kitchen Pantry Organization
This quick and easy kitchen pantry organization idea is so simple that anybody can do it in a matter of minutes! Let me show you how on the blog NOW!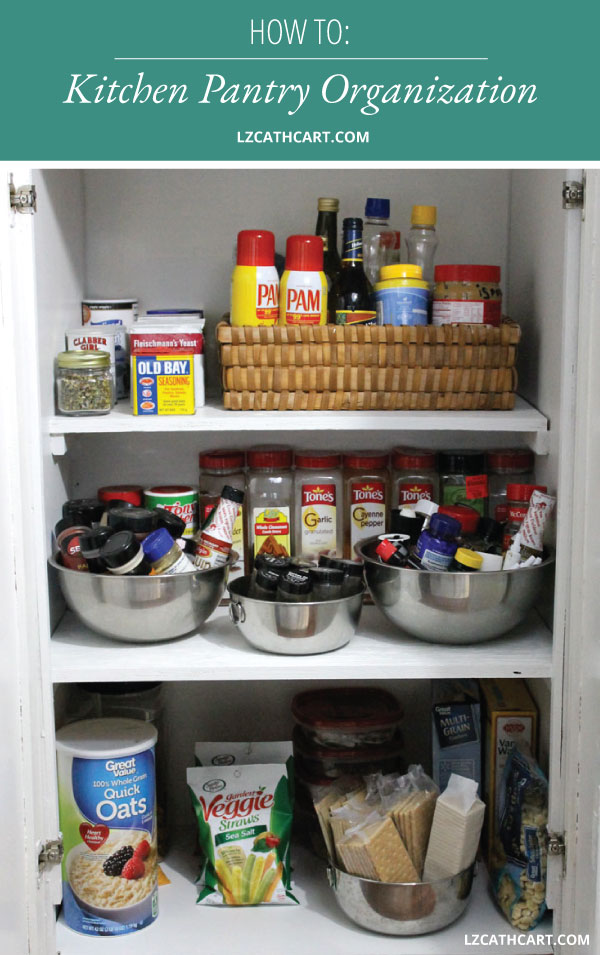 Quick and Easy Kitchen Pantry Organization
Don't get me wrong. I would absolutely LOVE for my kitchen pantry to be equipped with head to toe matching bowls, containers, labels, and basically the whole nine yards.
However, I'm going to be pretty honest…
1.) I don't have the time to do that particular escapade at the moment AND
2.) I don't really care
Ouch. Horrible, right?! I just don't. BUT, I do want a kitchen pantry that is organized.
It drives me absolutely cuckoo for cocoa puffs when I open my pantry and graham crackers are falling out, the spices are tipped over on their sides, and I can't find the paprika for my cheese quesadilla sauce recipe. Grrr..
Quick and Easy Kitchen Pantry Organization
So, if you're anything like me–aka. short on time and short on money–you'll going to love this super quick and easy kitchen pantry organization idea.
First, pull everything out.
Combine any duplicate items together.
Put the coffee in the coffee canister. You'd think this would be easy, but it just never happens in my household. Half my fault obviously, but I blame Ava. 😉
Throw out old crackers to the ducks, fishies, etc, or anything else you no longer have a use for.
Then, my answer to everything. Paint it up!!
It took me two coats of Valspar Satin White Paint, but now this baby shines like a champ!
Last, find baskets, bowls, or other container-like items to organize your goodies into.
Sigh. Much better isn't it?! Isn't it amazing how a few quick updates can change everything?
Now… all I need to do it figure out how to keep it this way. That's the hard part!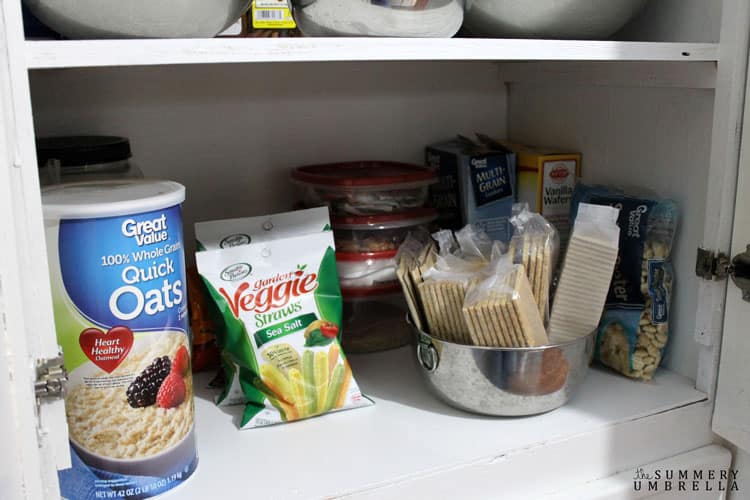 If you loved these ideas then you'll definitely want to browse some of my other Organization projects that are full of step-by-step tutorials as well as freebies galore! Can't wait to see you again! – LZ
Let's be Social

This post was originally created in February 2016, and then updated in February 2019.