Create Your Own DIY Farm Fresh Eggs Sign: Faux Metal Paint with Video Tutorial
Create your very own DIY Farm Fresh Eggs Sign with a Faux Metal Paint Finish. Video tutorial included. Learn how today!
DIY Farmhouse Decor
As a frequent sign maker, I've found that I might have a slight obsession with all types of signs. When I say slight… I may be slightly underappreciating my enthusiasm. I mean, come on. Who am I kidding? I love signs!
I love every shape, size, and medium that they come in. However, I might not have the capability to create every type there is available on the market today. For instance, my husband and I may have a welder, but I have no special abilities when it comes to metal. Unfortunately, it is just not in the cards for me, but I have figured out a way to fake it.
Want this freebie? Sign up for access to my resource library below.
That gorgeous, rustic, and distressed metal look that we all love can be achieved with a little bit of paint, patience, and pixie dust. Ok, ok, ok. No pixie dust, but I couldn't think of another "p" word and it just sounded too perfect.
So, enough chatter, let's get this DIY project on the road!
How to Make A Rustic DIY Farm Fresh Eggs Sign
Follow these steps and you'll have your own DIY farmhouse decor.
Tools and Supplies
1 – Paint Prepped 1/2″ Cabinet Grade Plywood (8"x10")
Silhouette CAMEO and Mat
Farm Fresh Eggs SVG Cut File (sign up for my resource library above to get this freebie!)
Squeegee (or a Credit Card)
Paper or Plastic Plate
Toothbrush
Rust-Oleum Mat Top Coat Spray Paint
Instructions
Using your Silhouette CAMEO (see this tutorial if you need help) cut out the Farm Fresh Eggs Sign SVG file with the vinyl on your mat.
Remove the vinyl from your mat, and apply your transfer tape.
Now, remove the backing from your vinyl, and carefully take out the vinyl pieces of your design that you will be painting.
Once you have removed all your vinyl pieces it is now time to apply your stencil to your prepped sign board. Line up your vinyl with your board so it will be applied evenly, and using your squeegee, firmly push it down.
Next, slowly remove your transfer tape so that only your vinyl is left on your board.
Check out the Video Tutorial below!
In a ventilated area, evenly apply a light coat of oil-rubbed

bronze spray paint to your vinyl. Allow it to dry and then apply your next coat. Repeat this step until your desired color has been achieved.

Once your paint has completely dried remove your vinyl. TIP: If you're having a hard time pulling up small pieces of the vinyl this

weeder tool

is very handy for removing vinyl.
Then, lightly spray a little bit of your oiled rubbed bronze and copper spray paint onto your plate. Using your sponge start dabbing your paint on your sign.
The key to this technique is to use both of your spray paint colors all along the border of your board with multiple layers. You'll probably need to test them out several times before you decide where you like each of these colors on your sign.
Don't be afraid to make mistakes with this technique. You can always add more paint if you don't like where it ends up.

Create Your Own DIY Farm Fresh Eggs Sign
In fact, if you add too much paint somewhere or just want to bring back some of your lighter backgrounds you can also dab a little bit of lacquer thinner with your sponge in that area. I used this method also on my text and image as well. 
Once you are satisfied with the overall end result use your toothbrush to flick some paint on your sign. It definitely helps pump up the authentic factor and gives it a little bit of character.
Last, add a light layer of your top coat spray paint for protection and let it dry.
Once it's dry, add hangers, and enjoy this beauty!
And that my friends, is how you create your very own DIY Farm Fresh Eggs Sign with a Metal Paint Finish. Didn't it turn out great?
Now, it's your turn! I'd love to see your handmade creations so feel free to send those photos my way. 🙂
Have a great week 🙂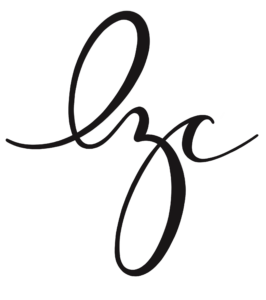 Pssttt…. Don't forget to check out my DIY Signs projects page chocked full of DIY and decorating goodness!
Let's be Social
This post was updated in October 2022.