This super easy DIY Corn Husk Wreath is not only gorgeous, but can also be used throughout the fall season. Gotta love that!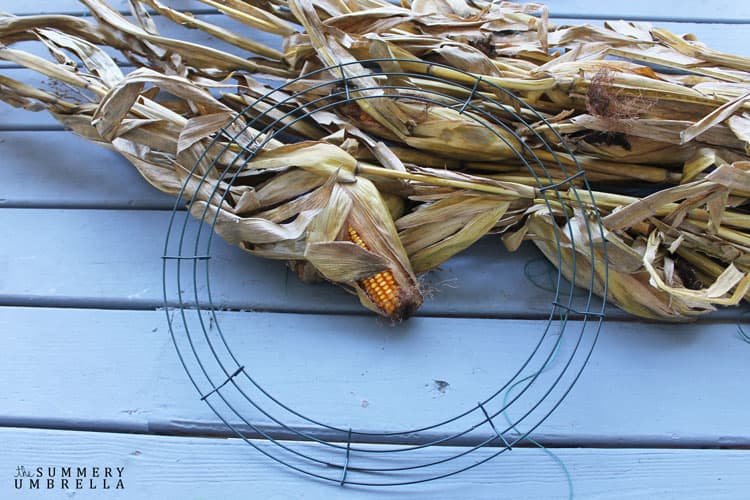 Recently Mike and I took a short vacation back home to Indiana to see the family, and also his "annual trip" to go hunting. He's a bit of a fanatic so we usually try to make it up north at least once during the fall prior to the holiday season getting crazy.
And every year, I bring home corn stalks! Could I find them in NC? Probably.
But I'm a dork, and like knowing they come from back home! Plus, I love creating new projects that I've never seen before. Thus, bringing us back today's project at hand.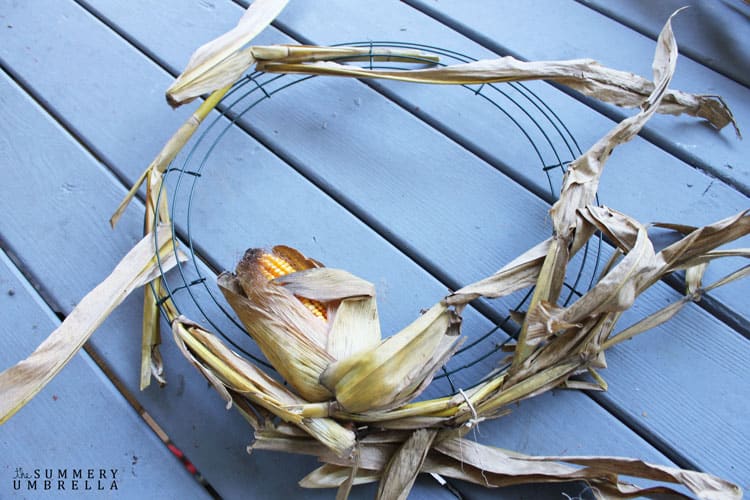 This DIY project doesn't require a lot of supplies at all! All you need is:
Then, the rest is just maneuvering the corn stalks around your wreath.
Since corn stalks are quite stiff you will have to break them a little bit to weave them in and out of your wreath. My best advice is to take it slow, and just use twine to keep them in place.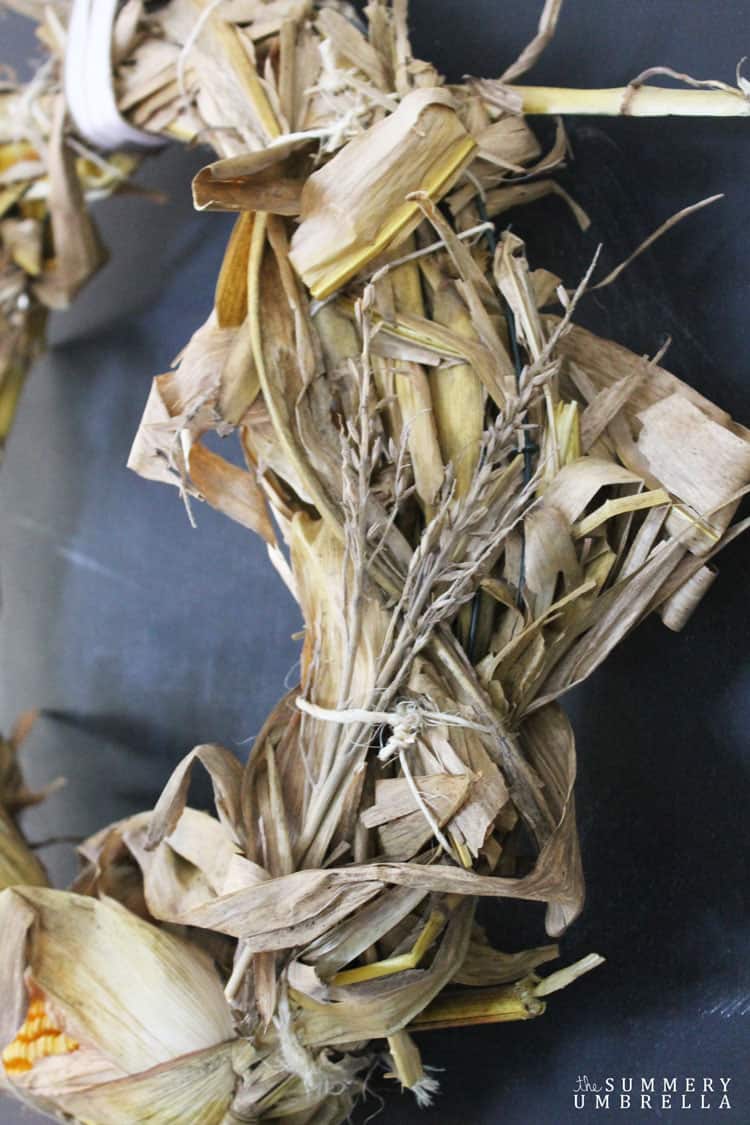 Personally, I didn't find the twine distracting or an even an eyesore on the outside of my stalks on my wreath. However, if you're not a fan you can always wrap the husks around the twine to hide it.

Looking for more Fall inspired DIY projects?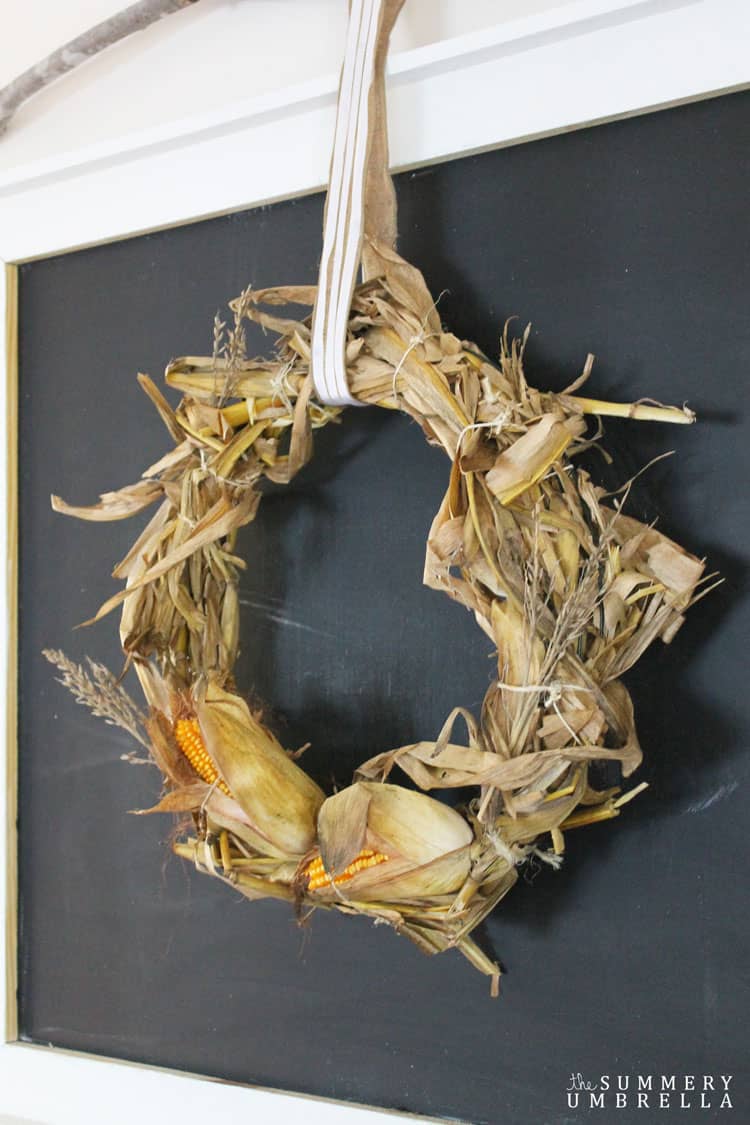 Easy DIY Corn Husk Wreath Perfect for Fall
And that's it! Just think of the possibilities with this beauty. You can use it on the following
front door
windows
barn door
chalkboard (wink, wink. nudge, nudge)
at a wedding
gift it to a friend

Have a wonderful week, and craft on!
Pssttt….
Don't forget to check out my
DIY
projects page chocked full of DIY and decorating goodness!