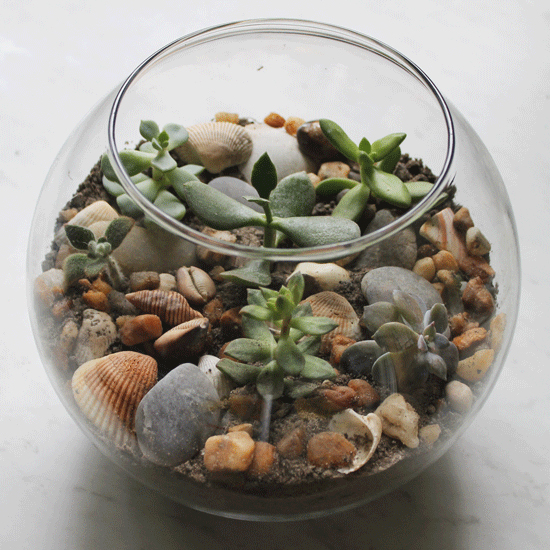 Learn how to create a succulent terrarium in just a few simple steps. You'll definitely be pleasantly surprised how easy it really is! I have been wanting to make a succulent terrarium for years now. I'm not sure why I thought this project would be a lot harder than it actually is, but nonetheless it just never happened. Are you in the same boat? Well, let me tell you. This project is so easy you're going to wonder why you haven't created a hundred of them.
Let's get started!
Materials:
sand
dirt
rocks
shells
shovel
First, grab your a vase, bowl or another clear object that is wide enough to be able to fit your hand inside of it. The one I'm using today allowed me the easiest access to add my "ingredients", but don't limit yourself! Think outside the box.
Use whatever you have on hand, and you know will look the best with your succulents.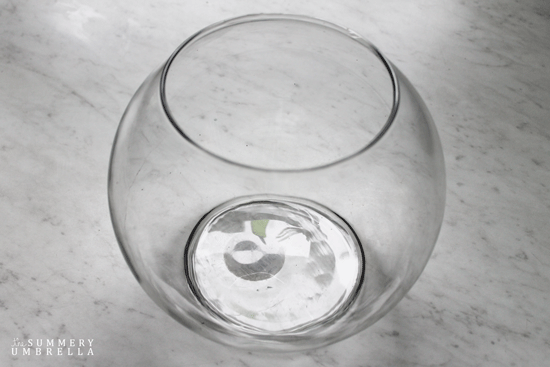 Looking for more DIY succulent projects?
6 Cool Ideas for Wall Planters
Next, add your marbles, beads, stones or other similar objects (make sure they are unscented!) for drainage purposes. I decided to use a combination of glass marbles, stones and shells.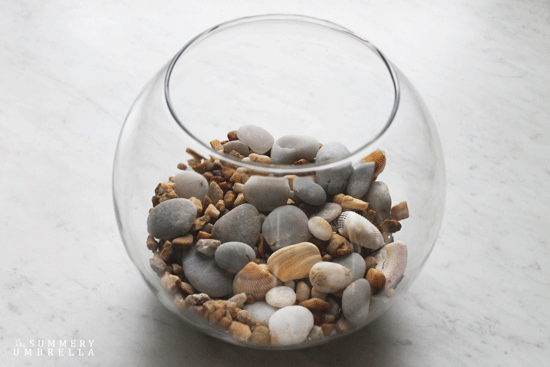 Then, you'll need to use a combination of half potting dirt and half sand for the next layer. Note: I do believe there is a desert blend of dirt that you can also purchase for your succulents. However, I usually find this method just as easy. Whatever floats your boat!
Last, add your succulents and any decorative items you would like to use. Seriously, that's it! Oh wait–don't forget to water your new babies. Now, that's it! 🙂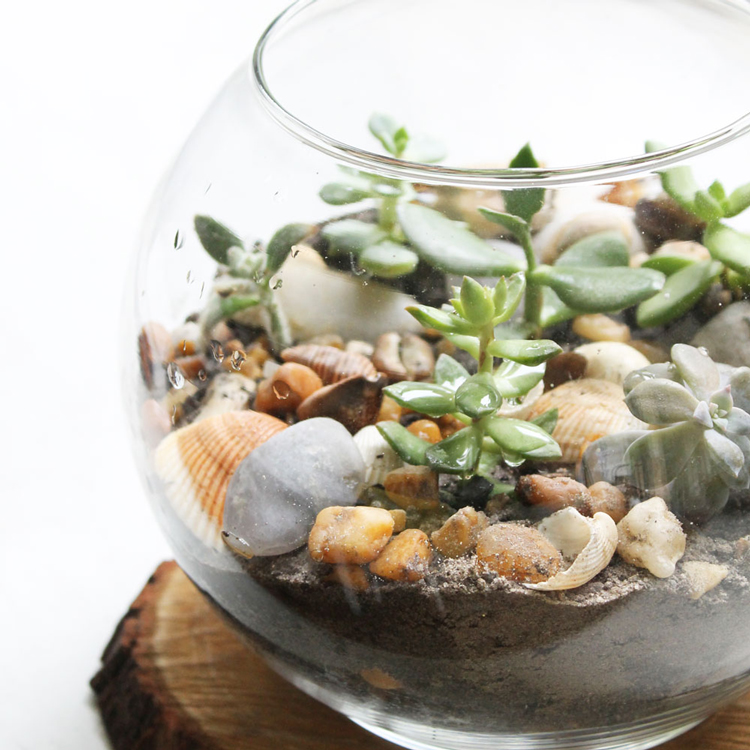 How to Create a Succulent Terrarium
Isn't that ridiculously easy? I definitely want to make so many more now! All I need is more succulents. See ya at the store!
Pssttt….
Don't forget to check out my
DIY
projects page chocked full of DIY and decorating goodness!