Believe it or not, a DIY Vintage Crate Succulent Garden is not only incredibly gorgeous, but also easy to make. Plus, only a few supplies are needed!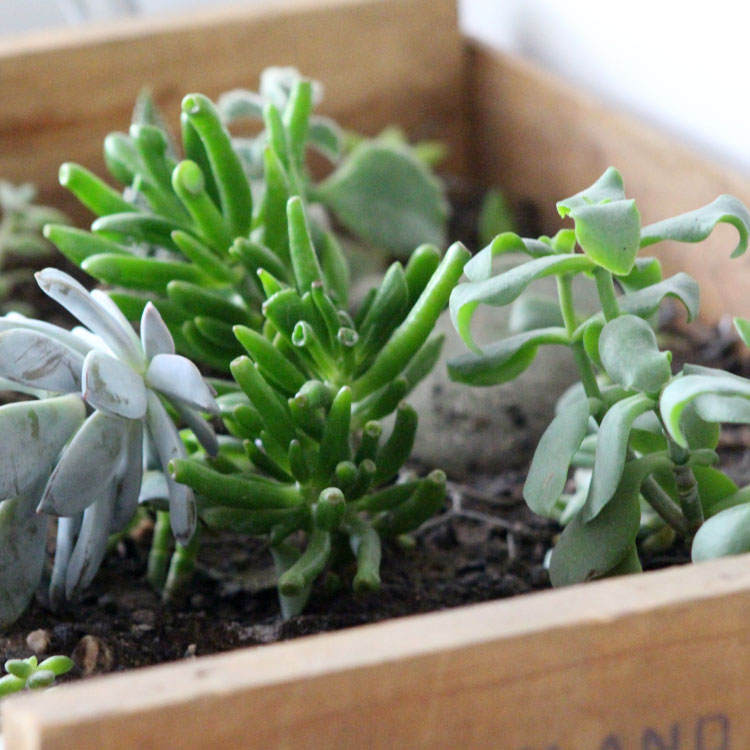 Typically I'm known for being kind of, sort of, ok yea… I'm OCD. I have a very detailed and structured planner that tells me exactly what I need to do every day. Does everything always get done?
Absolutely not! However, I am learning the art of how to schedule my day without taking on too much. Anybody else have this problem?
I usually plan my day the night before when I'm motivated, dedicated, and a step above the rest (hah–anybody recognize that reference?!) which also means that I have not foreseen the next day's dilemmas or even inspirational moments. Which is exactly how this DIY Vintage Crate Succulent Garden came about.
I just so happened to be doing a little bit of spring cleaning when I came across this gorgeous, vintage crate that was packed away in our attic. I've always loved the coloring and rustic-y goodness of it, but didn't know exactly how to use it.
Thankfully I also just so happened to be looking for a solution to combine all of my random succulents that I had around the house at the same time.
You see, I have this realllyyyy bad habit of constantly propagating my succulent leaves when they fall off by accident, or for whatever reason.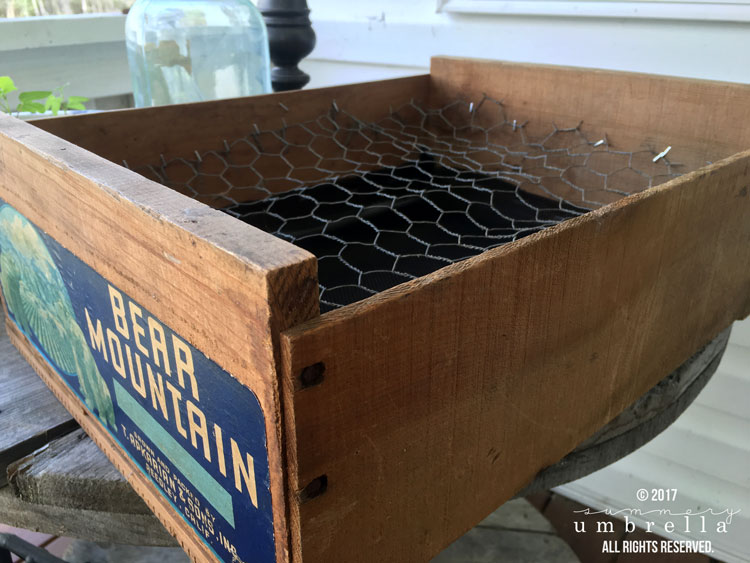 Which means that I obviously have a lot of succulents in various stages of life throughout my home and my studio. Needless to say, I am terrible about remembering to water all of them and figured that they would survive much better in one location rather than their current situation.
Materials:
mesh
sand
dirt
stapler
shovel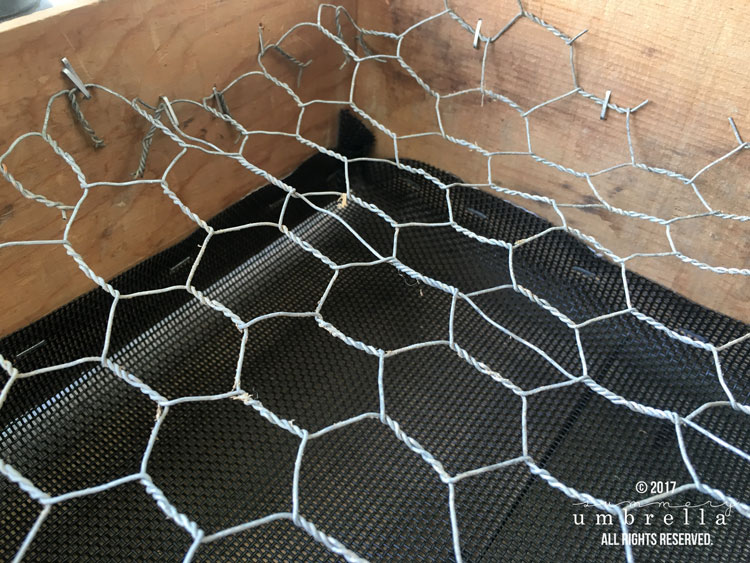 Looking for more DIY succulent projects?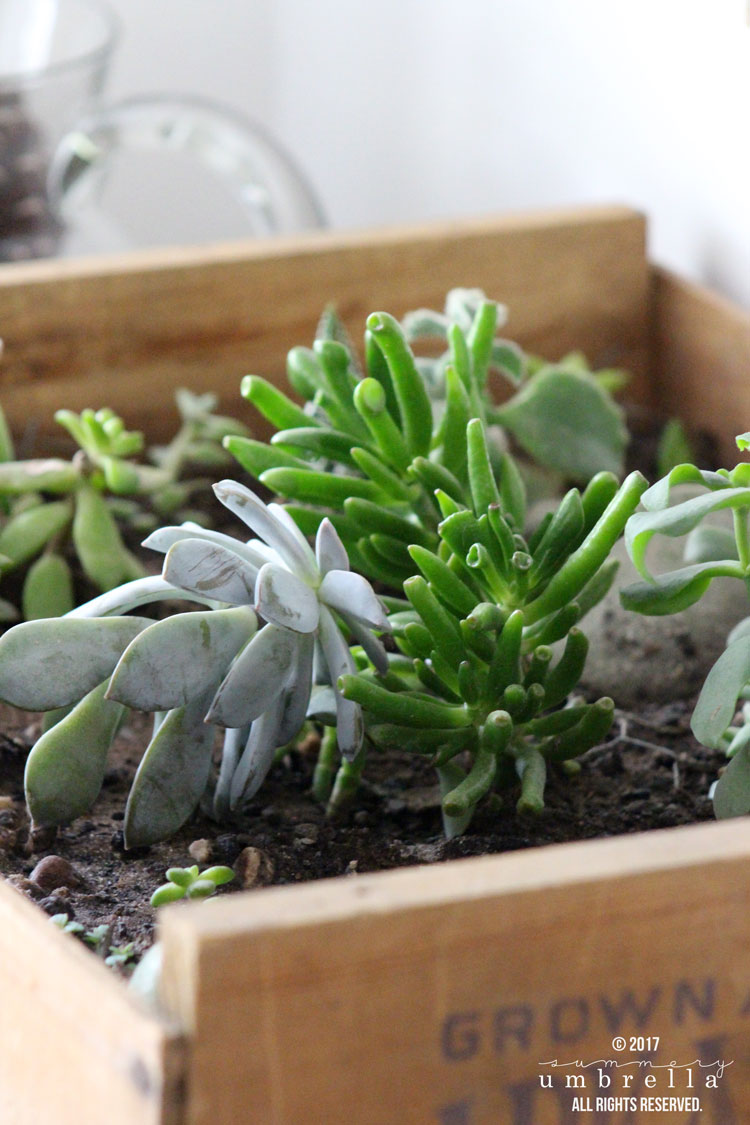 So, I did a little bit of research online about vertical and hanging planters and it looks like your plants need an adjustment period to get established prior to be hung up.
Here's what I did to get the ball rolling:
I ensured that my vintage crate was sturdy enough to hold the large amount of dirt and sand I would be putting in it.
I stapled black mesh inside the crate to prevent the dirt/sand to fall out in large quantities due to the many openings it had.
Then, I stapled in my chicken wire, added my dirt/sand mixture, and put in my succulent babies.
Overall, the process was fairly easy, but a little time consuming since I had to make sure I could fit all of my succulents into the crate together.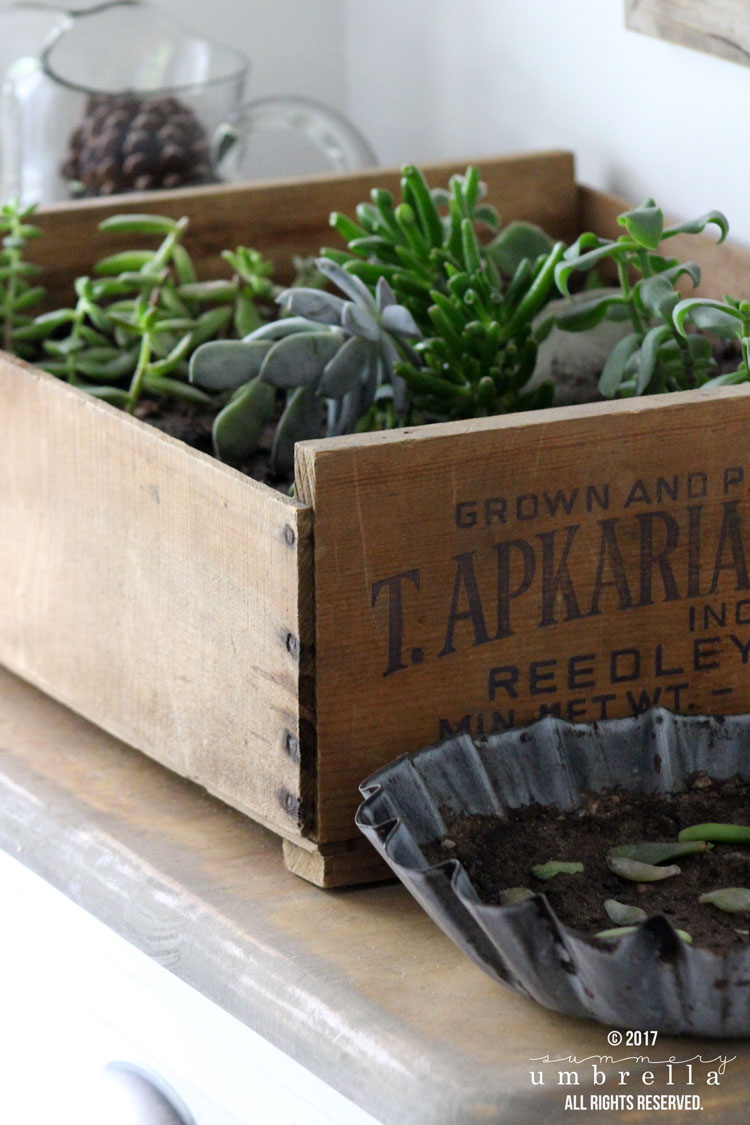 DIY Vintage Crate Succulent Garden
I'm crossing my fingers that all of them will survive and prosper in their new homes, and I can have photos soon of my new vertical hanging DIY vintage crate succulent garden. Happy Saturday, and stay tuned 🙂
Pssttt…. Don't forget to check out my DIY projects page chocked full of DIY and decorating goodness!