Yummy and Festive Corn Dip Recipe
This yummy and festive corn dip recipe is sure to be a family favorite! Not only great for a cookouts, but also for every day snacks as well.
Hey there,
How are you this week? I am doing well, but this is the most stressful time of year for my day job (School Counselor) with standardized testing upon us! Do you know what I do to de-stress? I cook and take pictures and write blog posts for you! 🙂
I know you are probably looking at this saying "another dip Danielle?!" and to that I say YES! I LOVE dips and dipping anything and everything I can.
Plus, with summer coming, I am sure you will be having some cook outs or entertaining at some point, therefore, having an arsenal of homemade dips will benefit you. You're welcome. 🙂
Ingredients:
2 cans of Mexican style corn (with green chiles, peppers, etc)
1 cup of mayonnaise (I always use Kraft)
2/3 cup Parmesan cheese
2 cups Monterey jack cheese
cooking spray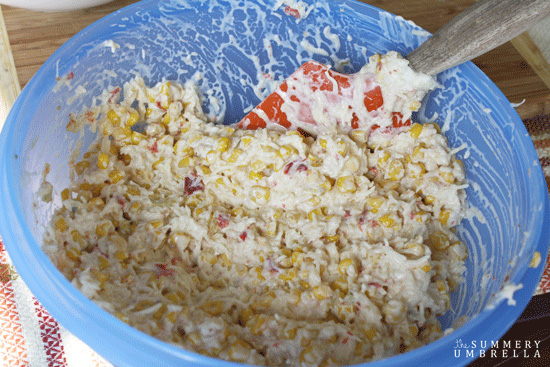 First, preheat your oven to 350 degrees and put all of the ingredients in a bowl. Second, mix all of the ingredients with a silicone spatula or large spoon. Third, spray your baking dish with some cooking spray.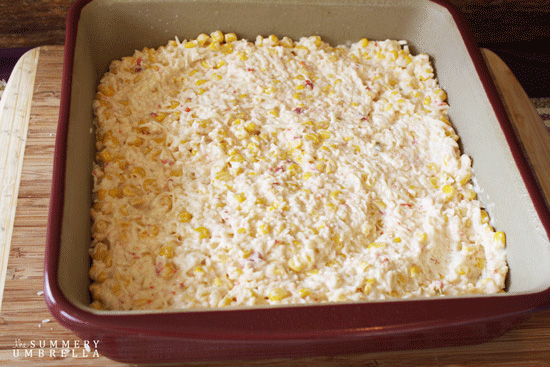 Next, put the dip into your baking dish and level it all out with your spatula or the back of the spoon. Bake for 30-40 minutes uncovered at 350 degrees. Take it out of the oven once the cheese is bubbling and slightly brown.
Yummy and Festive Corn Dip Recipe
I hope you try this NOW! It really is that good, I promise 🙂 Festive corn dip at your service!
Keep Calm and Cook On,

Looking for more yummy recipes? We got your back! Check these babies out: