How to Force Flower Bulbs
Do you want to learn how to force flower bulbs? You'll be amazed at how easy it is! Let me show you how with this quick and easy tutorial.
Every year about this same time frame I start craving warm weather, bright colors as well as brilliant and fresh patterns for swimsuits, beach towels, and purses. 
There's just something about the change of cold to warm weather and the excitement of summer that still makes me giddy even though I no longer get a summer break anymore. 
This year I couldn't wait to plant my flower bulbs and decided to try my hand at learning how to force flower bulbs to grow inside.
Thankfully I was pleasantly surprised at how easy it was to get these beauties going! As in: you'll see root progress within days. However, it's a slow process overall, but so far it's been so incredibly rewarding seeing these gladioli grow up!
Materials
mason jars (or some sort of container)
flower bulbs (I used gladiolus)
optional: glass marbles or stones
When selecting which flower bulbs you would like to use I would first do a little bit of research online to make sure they can be forced. I do believe there are a few that are not recommended for this particular project.
First things first, add your marbles or stone to your container if you will be using them. I originally started off with a few clear, glass marbles in a few of the jars, but personally, felt like the bulbs that had the marbles in them did not do as well as those that did not have them. Just my own observation with my test subjects! 😉
Then, gently drop as many bulbs in each container as you would like. I stuck with 1-2 bulbs in each of my mason jars.
Note: They need room to grow so just keep this in mind!
Next, add enough water so that it just barely covers half of the bulb.
Last, set the containers in a bright window (not direct sunlight), and watch these beauties grow!
Note: You'll need to periodically watch your bulbs to ensure there is always enough water in each container.
Personally, I do not plan on moving these flowers outside because I want to be able to enjoy them in my home as long as possible! However, if you would like to move them outdoors at some point I would keep in mind that you might want to use a container that is easy to remove your flowers.
Disclaimer: I am not a professional gardener or anything even close, but I love learning how to do something new whenever I get the chance! Any tips on forcing bulbs are completely welcomed. I need all the help I can get 🙂
If you loved these ideas then you'll definitely want to browse some of my other Gardening projects that are full of step-by-step tutorials as well as freebies galore! Can't wait to see you again and happy planting!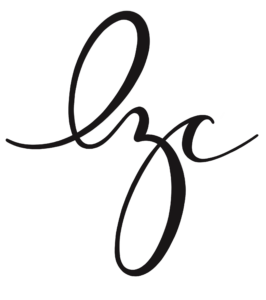 Let's be Social
This post was originally created in March 2015 and then updated in March 2021.