Berry Lemonade Popsicles
Hey y'all!
How was your holiday weekend? Did you eat tons of yummy food?! I'm down south and it was so hot that we had to use a grill pan to "grill" inside and skipped the fireworks show because of a storm! Although it wasn't a weather permitting day, we still had a great time with family and friends binge watching our favorite crime shows and eating all day :)
I made these Berry Lemonade Popsicles and they were a refreshing, cold treat loved by all! You guys know I like to share simple, fast recipes with you that you can make your own way and share with your loved ones and this one only takes a few minutes of actual preparation time … the majority of the time is spent waiting on them to freeze. You can't beat that, right?
This post does include some affiliate links, but they are for your convenience. I promise! Please click here to read my full disclosure policy.
Ingredients:
You could also use blackberries, cherries, blueberries, kiwi, or any fruit that you like and want to try in a popsicle. I'm sure you could also use other juices, for example, cranberry, grape, orange, apple, pineapple, etc. Basically, any liquid and fruit that will freeze, I will be trying this summer!
Let's get started! First, cut your fruit into little pieces and place each kind of fruit into separate bowls. Cover the fruit with granulated white sugar and stir together. Let the fruit macerate for about 30 minutes until it starts to become soft.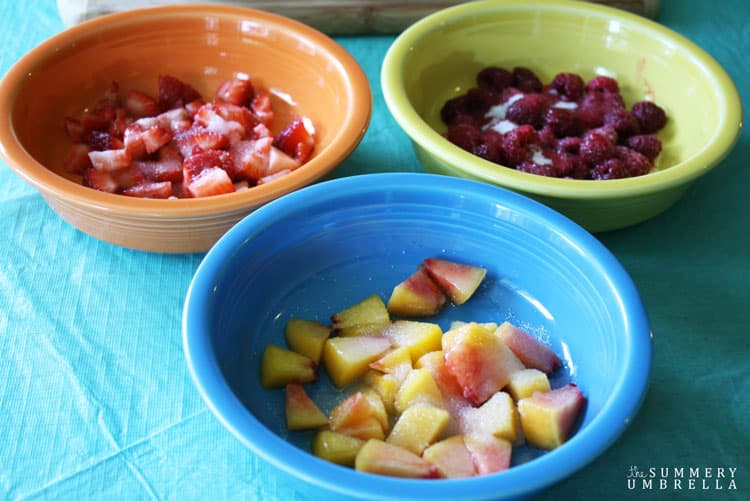 Place some fruit in the bottom of each popsicle mold, pour in the lemonade, and secure the tops in place. I was a little anxious wondering if this popsicle thingy I bought would even work because I've never used one before, but alas, a Dollar Tree purchase saved the day again! I was pleasantly surprised with how easy it was to remove the popsicles by simply wiggling the tops and loosening them up. You can use whatever method of popsicle making you like (if you're an experienced popsicle creator).
For the batch I created that is pictured, I made one strawberry lemonade, one peach lemonade, one raspberry lemonade, and one with all three fruits and lemonade … Yum-O!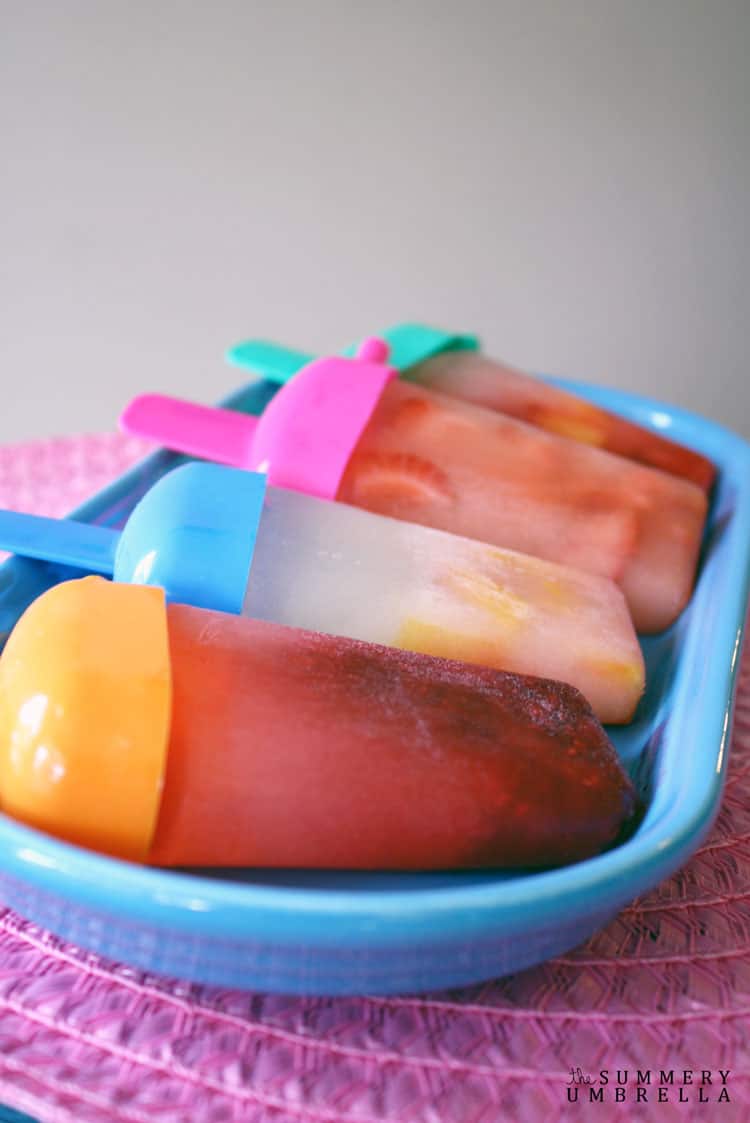 I can't wait for you to make these for yourself, family, and friends and let me know how much you love them :)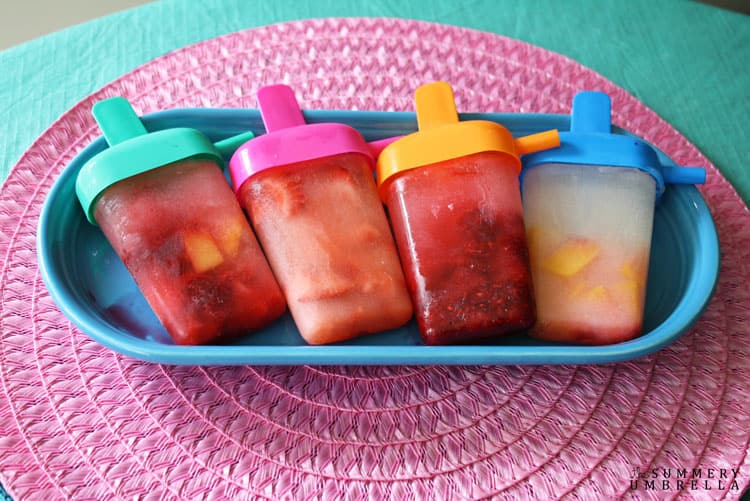 Keep Calm and Cook On,

Pssttt… looking for another super yummy and EASY recipe? Check this one out!
{Super Simple Strawberry Smoothie}