How to Make Easy Fruit Ice Cubes
Not only is this recipe truly enjoyable, but incredibly great for you too! Enjoy your water the healthy way with these fruit ice cubes!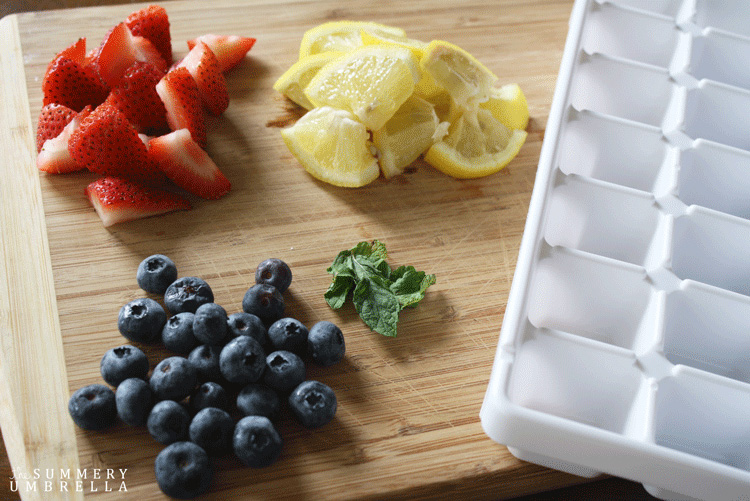 Hey friends, how is everything in your neck of the woods? LZ and I just returned home from the Haven Conference and it was absolutely amazing! I cannot gush enough about all the new friends we made and how much I adore them!
It was neat to meet bloggers (in person) that I have been reading their blogs and loving their ideas for so long. The conference was truly an uplifting, life-changing experience and if you can come next year, you totally should!!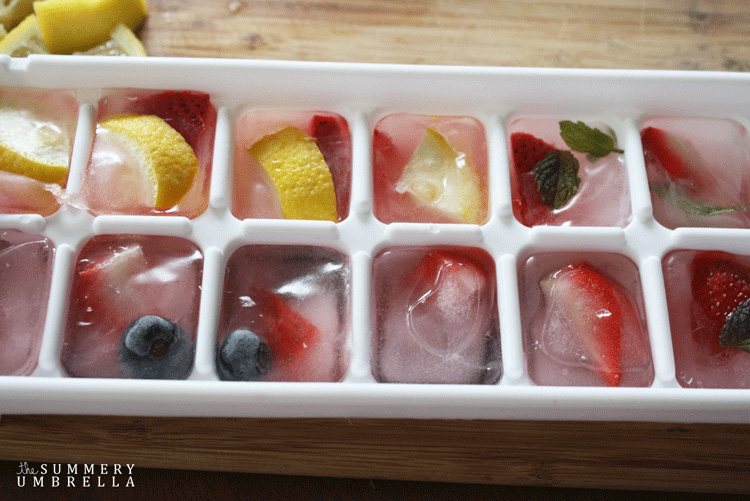 How to Make Easy Fruit Ice Cubes
Before we left for the conference, I had visitors from out of town and was rushing around trying to pack and figure out what quick and easy summer-like post I could do for all of you. So, I decided to create some fruit-infused ice cubes, how cool, right?! There isn't really an ingredients list because all you need is an ice cube tray, some fruit that you like, and water … it really can't get more simple than that. 🙂
Remember when I talked about the importance of drinking water in my Healthy Tips post? I mentioned adding fresh fruit or some sort of flavor mix, but I never thought of freezing the fruit in ice cubes! Now you have another idea for adding flavor to your water. You could also add these fruit ice cubes to a big bowl of punch or fruity drink while entertaining.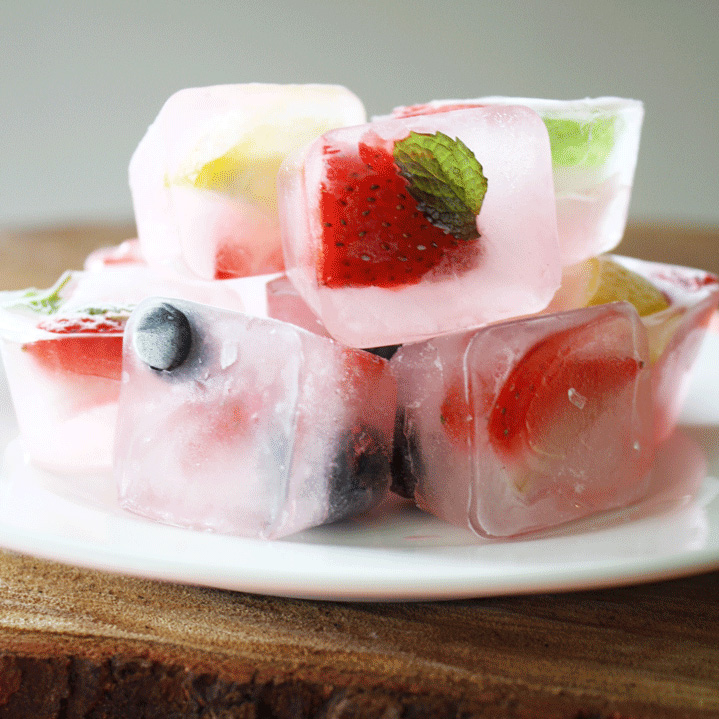 First, cut up the fruit into about 1/2 inch pieces (pretty small). Add the fruit into the ice cube trays. Add water and freeze. That easy! ENJOY!!
Keep Calm and Cook On,

Looking for more yummy recipes? We got your back! Check these babies out: