Easy DIY Mantle Update with White Washing Method
Do you desperately need a mantle update? I feel your pain! I was going through the same dilemma until I figured out how to do this easy DIY.

Don't tell my husband, but I've never been a huge fan of our fireplace mantle.
There, I said it! Do you want to know the worse part? I helped pick out the stone tiles that we were using.
Yea….. How horrible is that? But I confess. I definitely helped pick out the tiles, the color, and even liked them up until the point that Mike installed them.
However, after that point, it all kind of went downhill from there.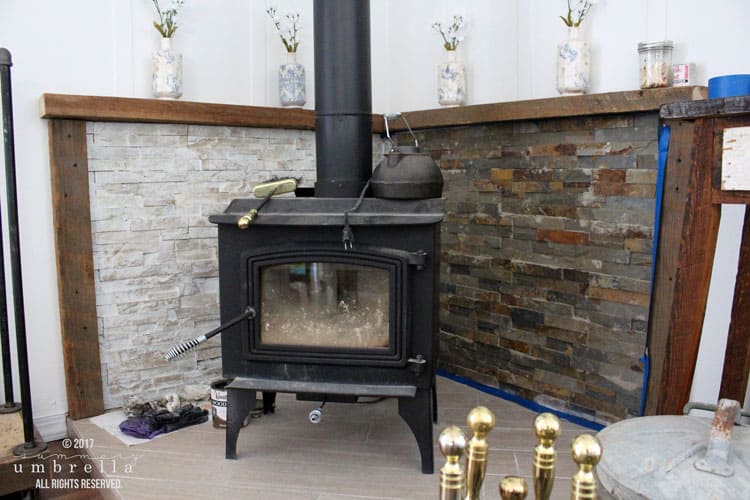 If you've been following along for the last few weeks I've really been concentrating on lightening and brightening up my living room.
For instance, I painted my all-time favorite coffee station and then gave the entire living room a wall upgrade!
I kind of have this thing for dark wood which makes it easy to create a cozy and homey feeling, but on the other hand, it makes it hard to keep it light and bright.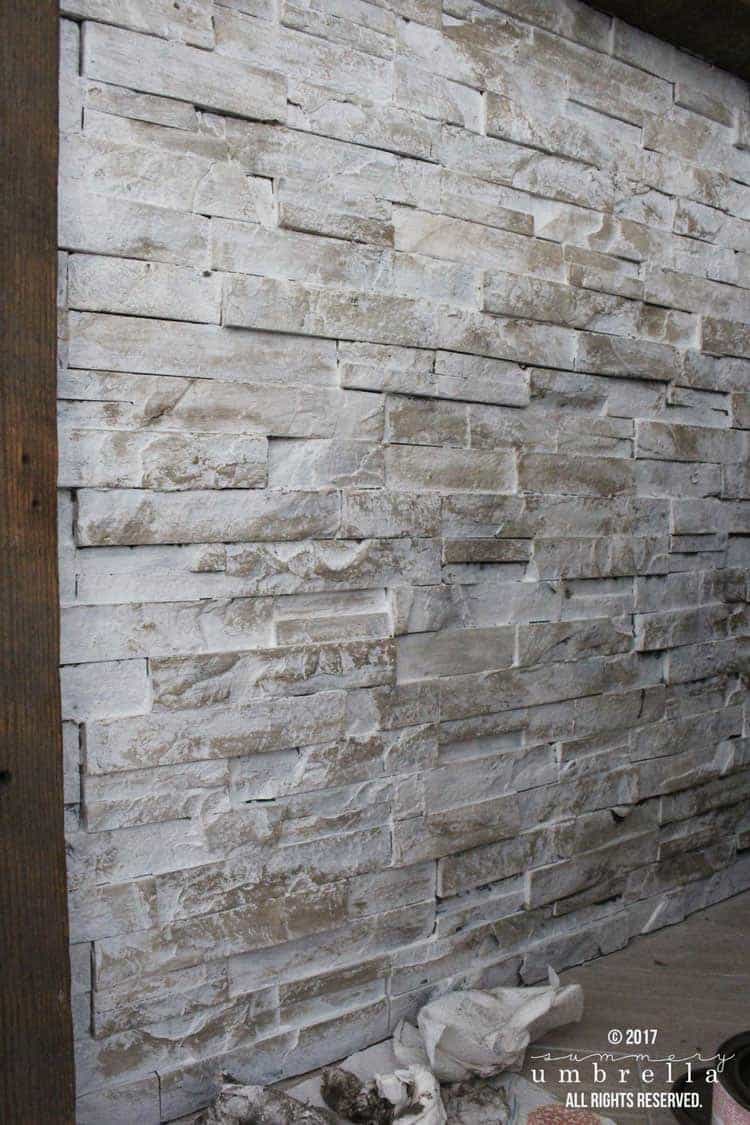 You might even be wondering why I'm not showing a full picture of my fireplace mantle with the original stone tile.
Well, to be completely honest, it was nearly impossible for me to get a decent photo when it was in its natural state. The black stove paired with the dark barn wood, and then the stone tile made it pretty hard to photograph.
It was incredibly frustrating, and I found myself avoiding this area of my home when sharing photos with you because they always looked horrible.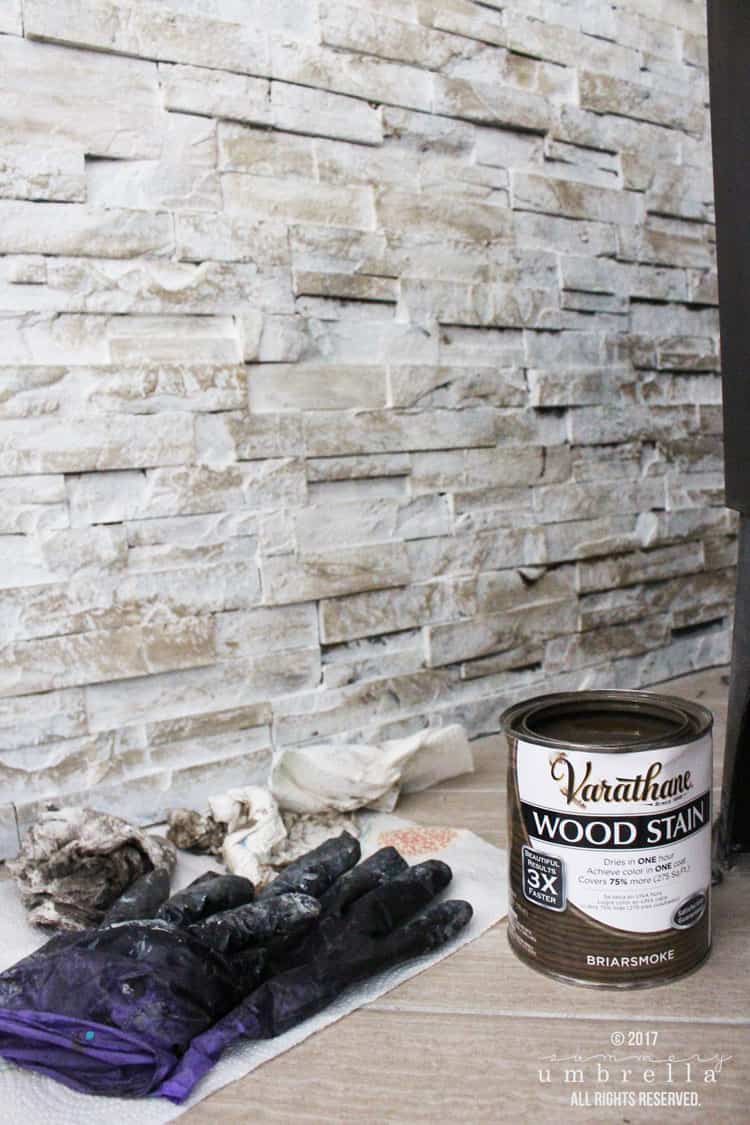 You can imagine my excitement though that I can now share these beauties with you!
In fact, it's probably the easiest project I've done to date.
Materials:
White Interior Paint
Paper Towel
Paint Brush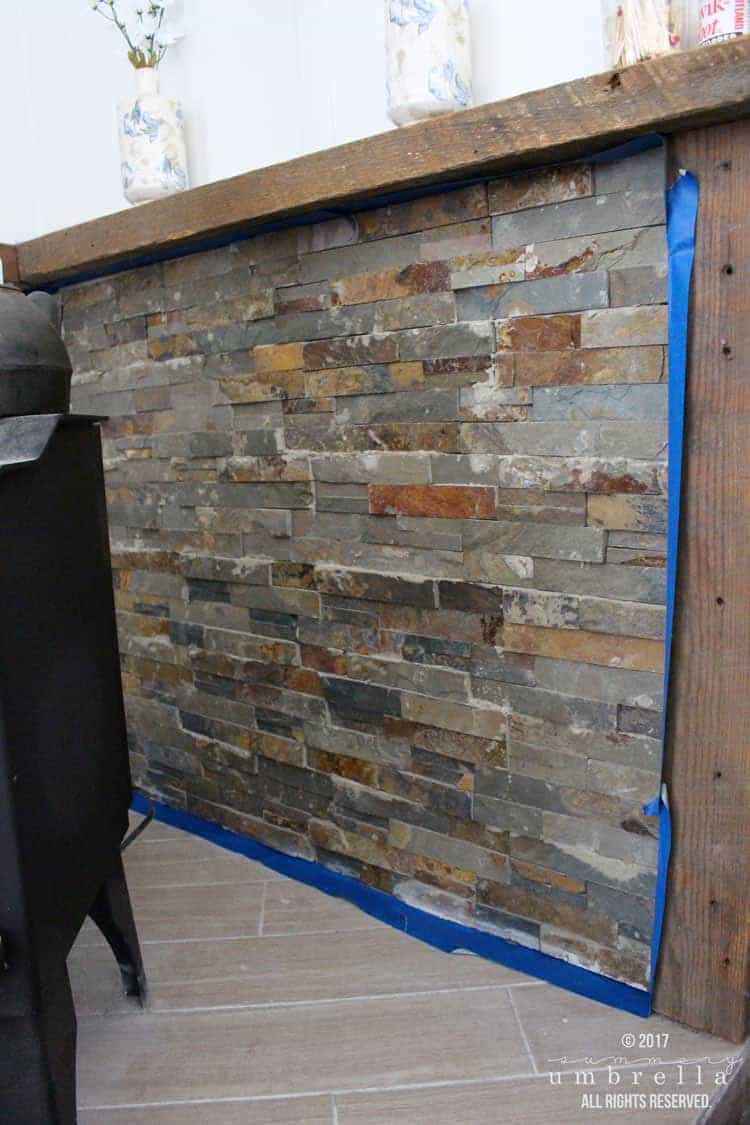 Just tape off all the areas you do not want to get paint on, paint it the color of your choice (mine is white), and then let it dry.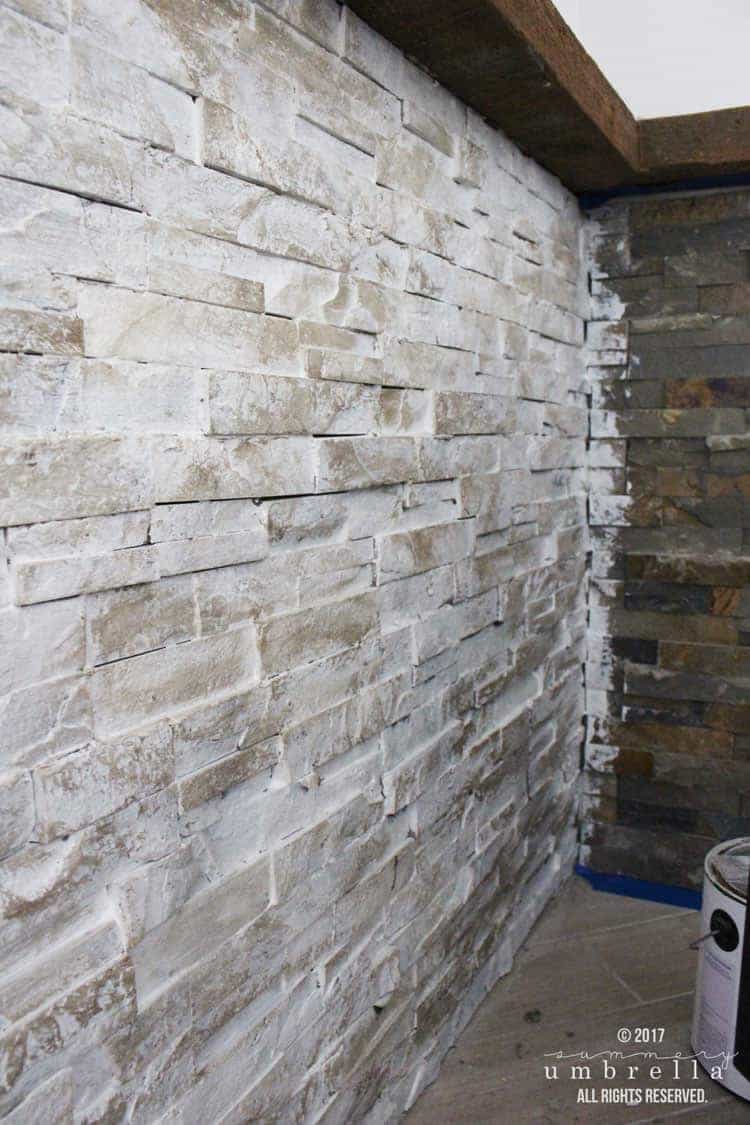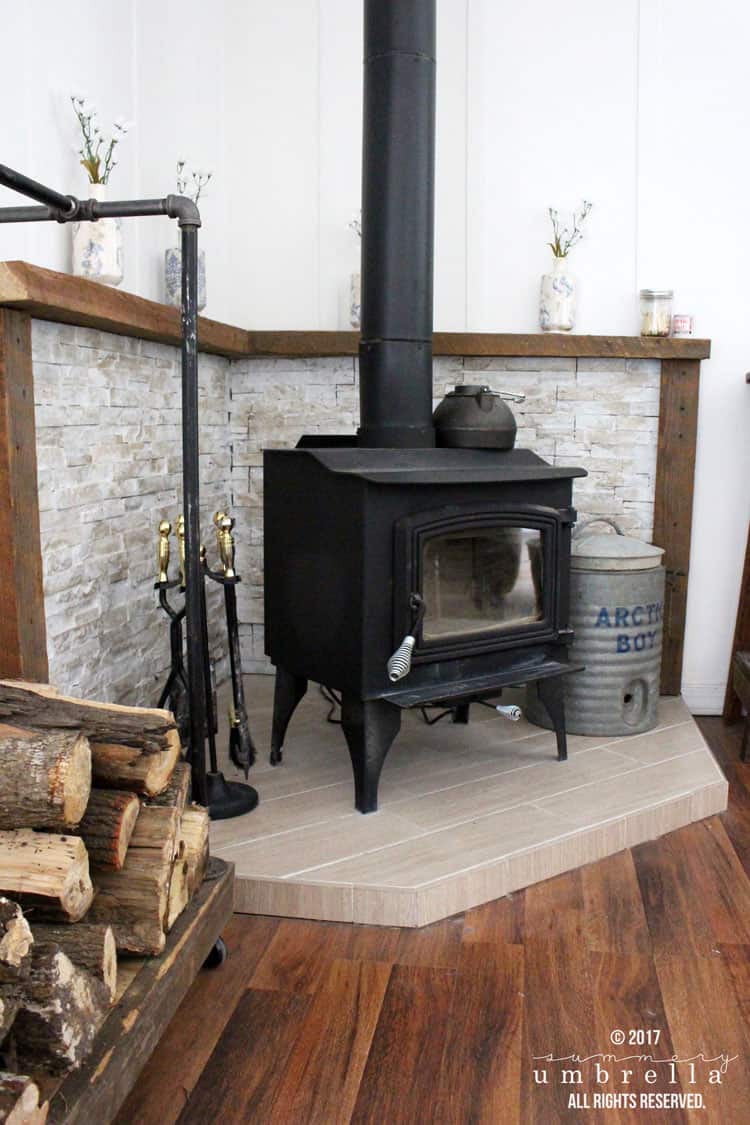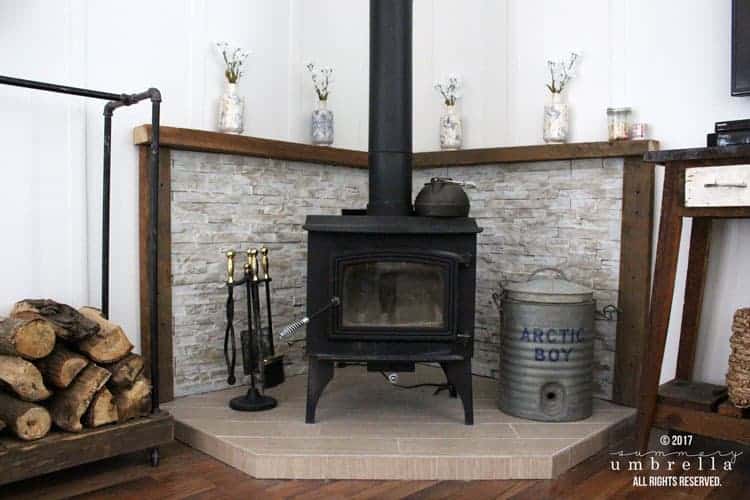 Then, with a paper towel lightly dab stain on your stone (or brick). The key here is to use very little so it goes into your crevices and cracks.
I highly suggest doing smaller areas at a time so you can then use a clean paper towel to rub the excess stain off.
Easy DIY Mantle Update
And that's all! Super simple, and the hardest part was just waiting for your paint to dry. Gotta love an easy project!
Now, go into the world and create something extraordinary this weekend! In fact, I want to know about it. Send me a photo by email (LZ@thesummeryumbrella.com), Facebook, or even Instagram.
If you loved these ideas then you'll definitely want to browse some of my other DIY projects that are full of step-by-step tutorials as well as freebies galore! Can't wait to see you again!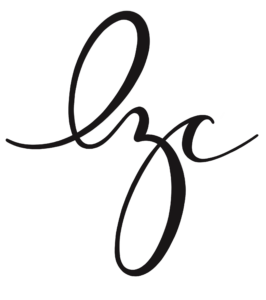 Let's be Social
This post was originally created in February 2017 and then updated in February 2021.