Before and After Guest Bathroom
Sometimes in order to achieve your perfect room you'll need to try a few things out first. Kind of like this before and after guest bathroom!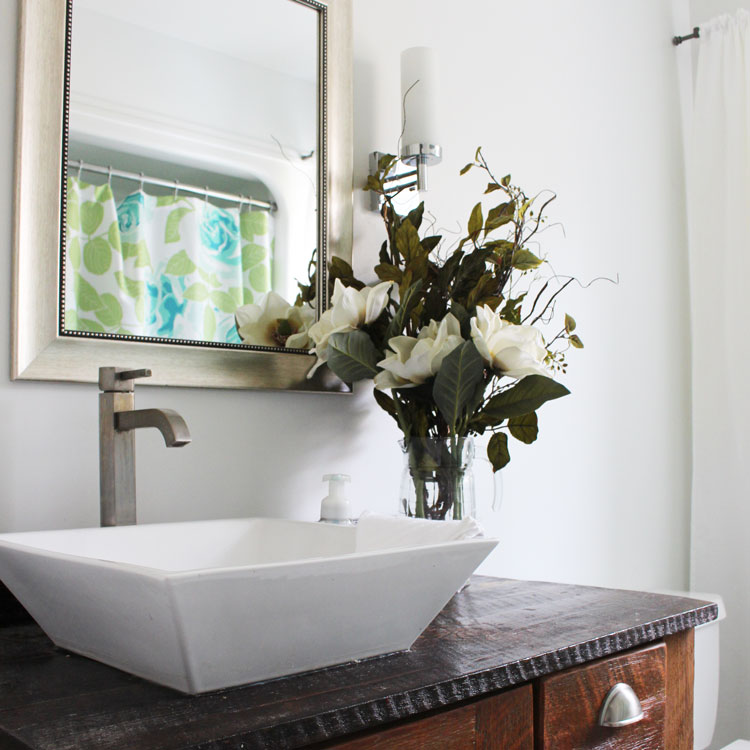 I have a tendency to change my mind a lot. In fact, when it comes to decorating in my home it's almost a joke among my husband and I's friends because they know that they will see a completely different house every time they come over. What can I say?
I like to try out a lot of new paint colors, styles, furniture, and seasonal decor. I get bored with the same ol', same ol' day after day. Plus, I think it recharges my soul.
Even something as small as a new flower arrangement, for instance, makes me happier and ready to conquer the massive to do list that always needs to be accomplished.
Needless to say, this Before and After Guest Bathroom (ahem…Round 2) did not stand a chance when it came to avoiding my persistent need to changing it up!
As you can see from the above photo this hot pink bathroom color that we originally started with was a little too… hmm… much? Is that the right word?
It was the first project that we tackled when Mike and I bought our home in 2014, and to be completely honest we didn't put that much effort into it.
All we really did was paint the walls, add a vanity, and a little bit of a beachy/coastal decor theme to it. Not one of my proudest achievements, but nonetheless it was a great learning experience!
Thankfully Mike is an amazing woodworking expert so the vanity was one of his creations, and we were able to use this reclaimed barn wood beauty in this new update as well.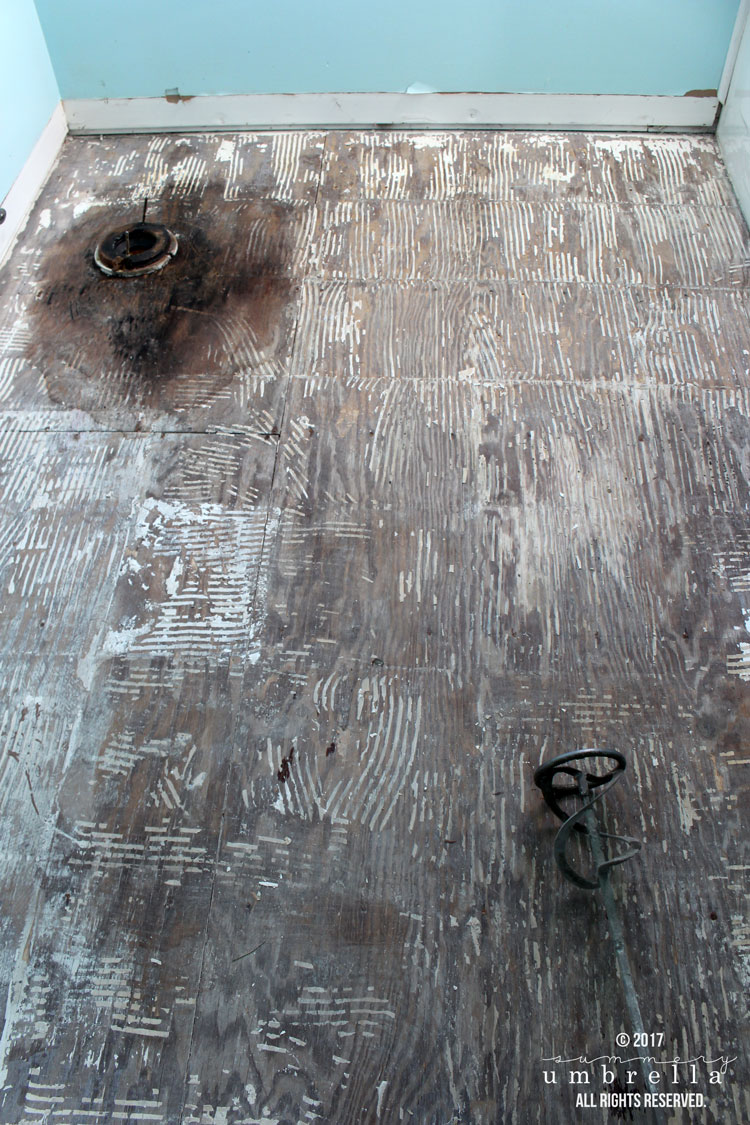 While the Round 1 of this bathroom wasn't reallyyyy that bad we wanted to streamline and bring a cohesive element throughout our home. Not to mention, we've kind of made a big decision about our future so getting our home ready to sell is priority number one right now. More on that later!
So, one of the biggest issues that we had with this bathroom was the tile. It was a little outdated and wasn't entirely that level as well.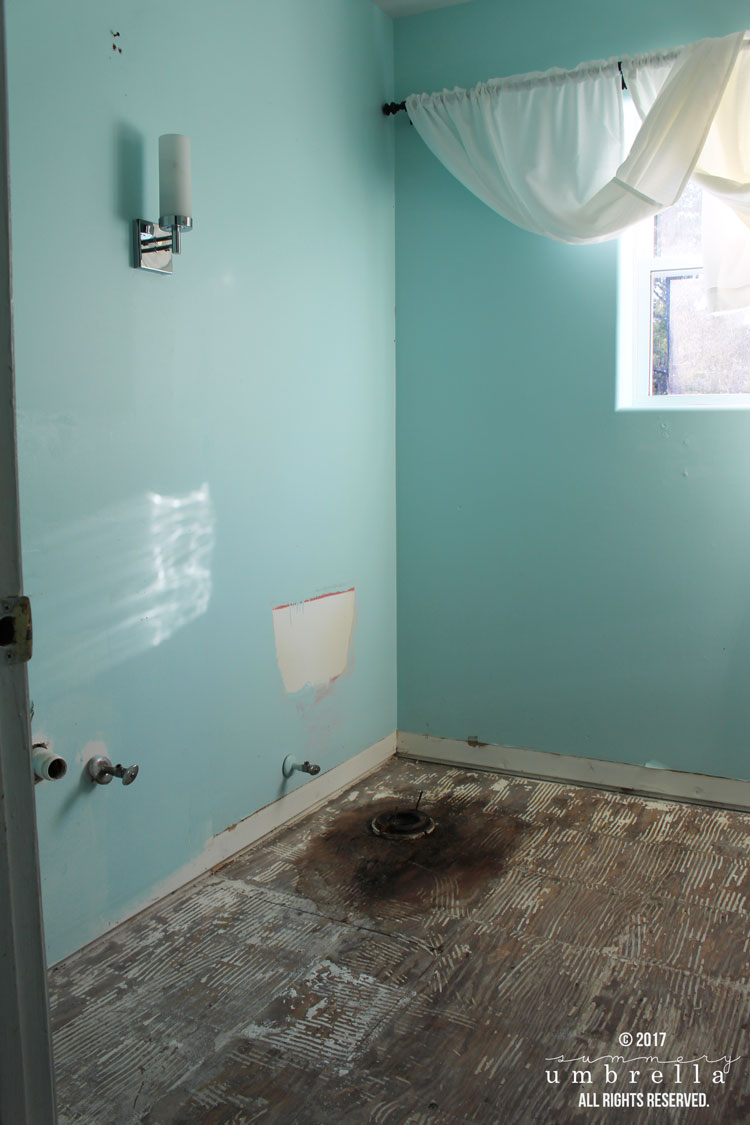 I won't bore you with all the details of fixing this guest bathroom up! It really isn't that glamorous to discuss anyways.
Let's get to the fun part. The after photos!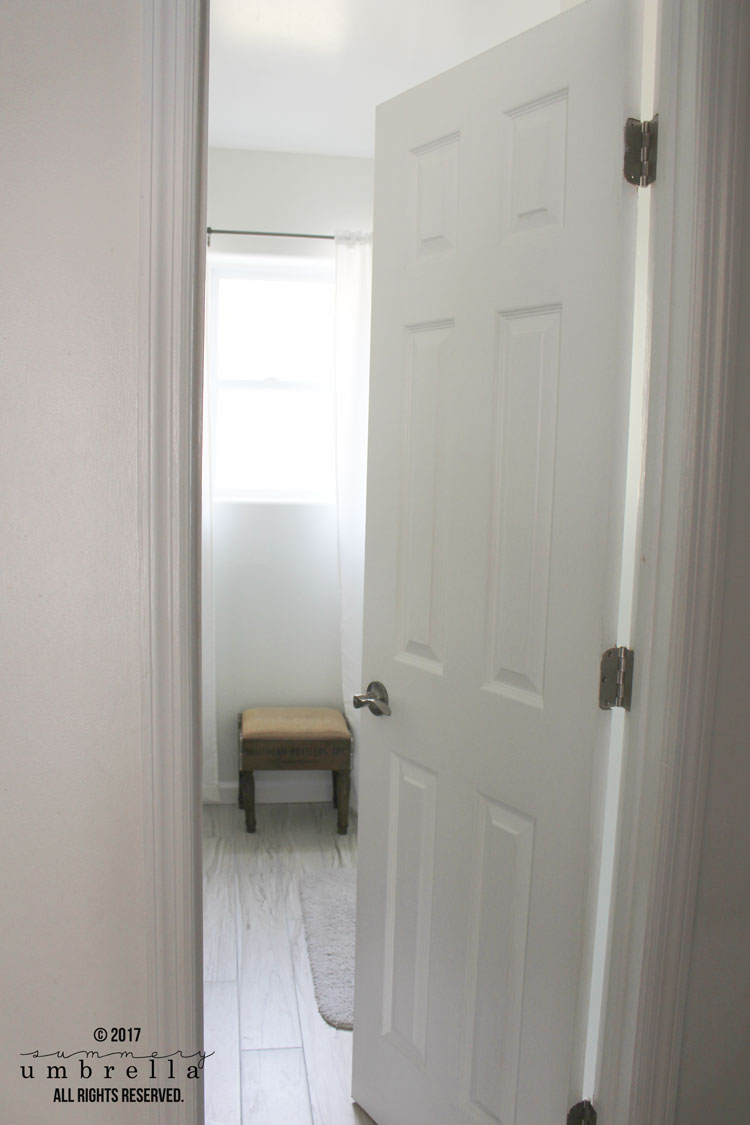 First things first, we added a new door and hardware. In fact, after we added this door we decided it was best to replace all of them in the house. What a difference!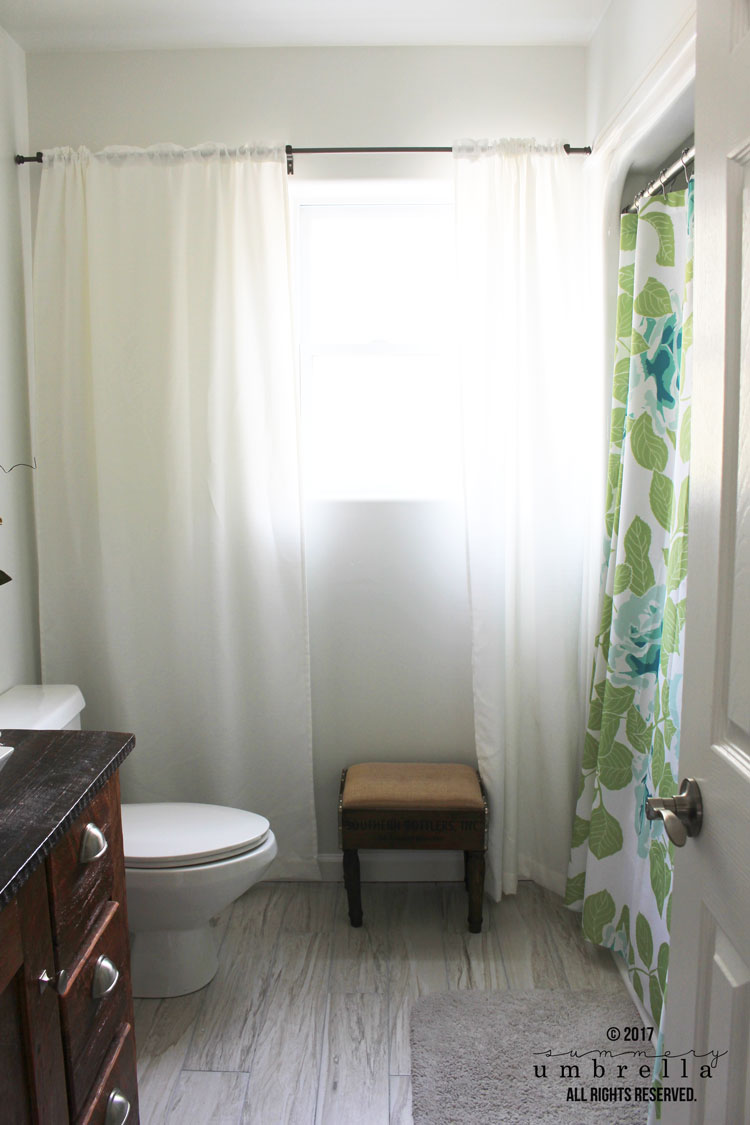 Isn't this Brazilian Pecan White tile breathtaking?! I'm pretty obsessed with it to.
Not only is it gorgeous, but super easy to clean too. Trust me, we've already had our 5 year old try it out with a variety of nail polishes and permanent markers. Kid-friendly. Always a huge plus!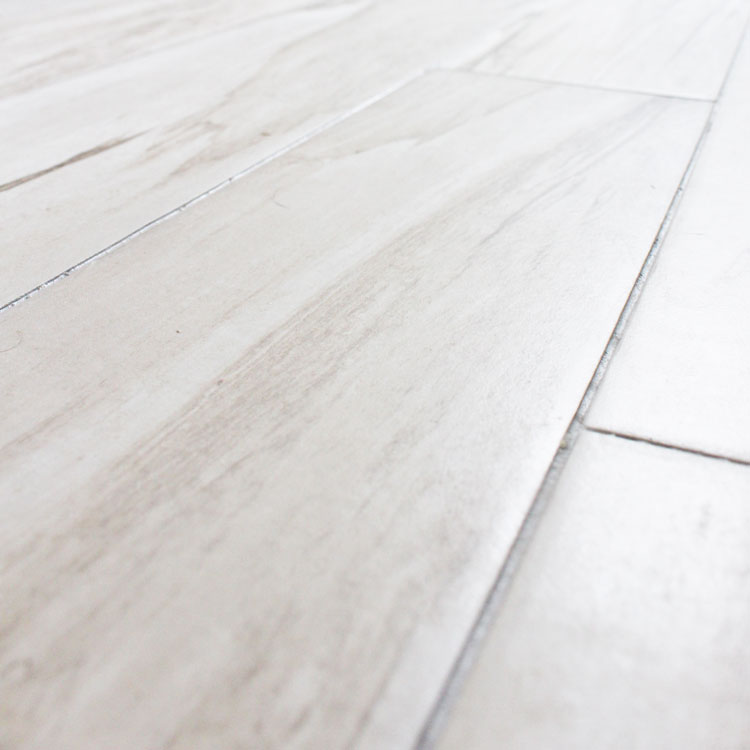 As I've mentioned earlier, I've tried a wide variety of paint brands and colors, and my all-time favorite is ColorPlace Grab-N-Go Interior Satin Paint in Antique White or just plain ol' White. Super affordable and covers well too!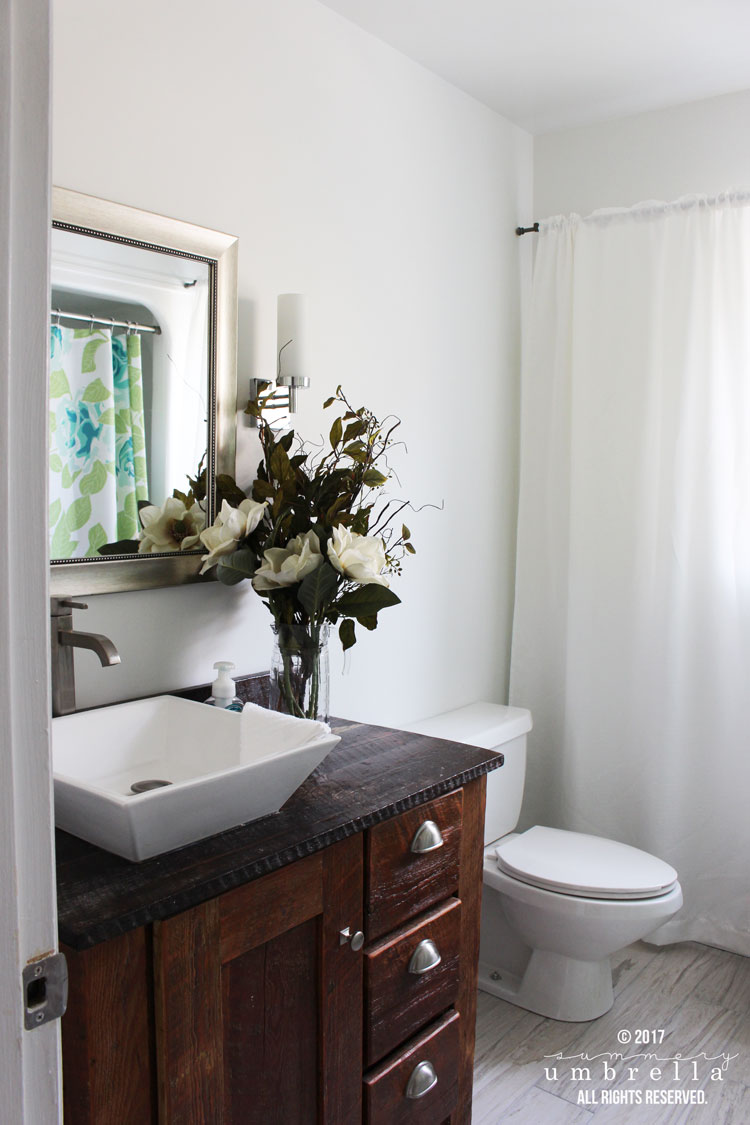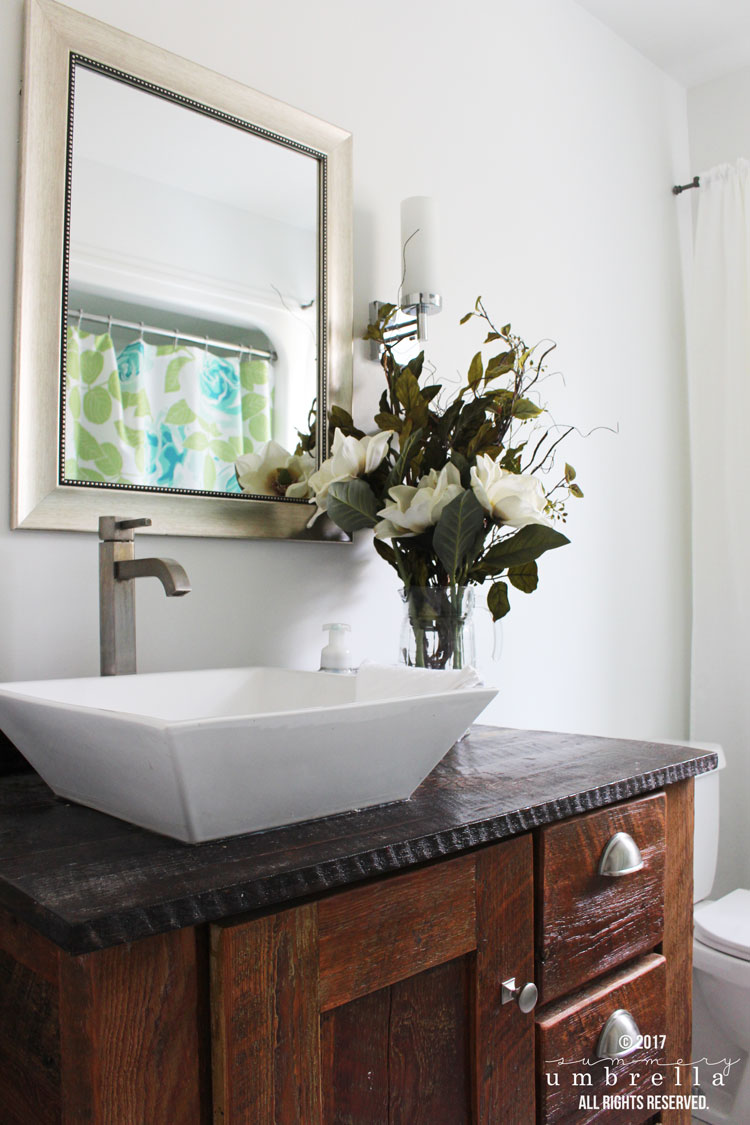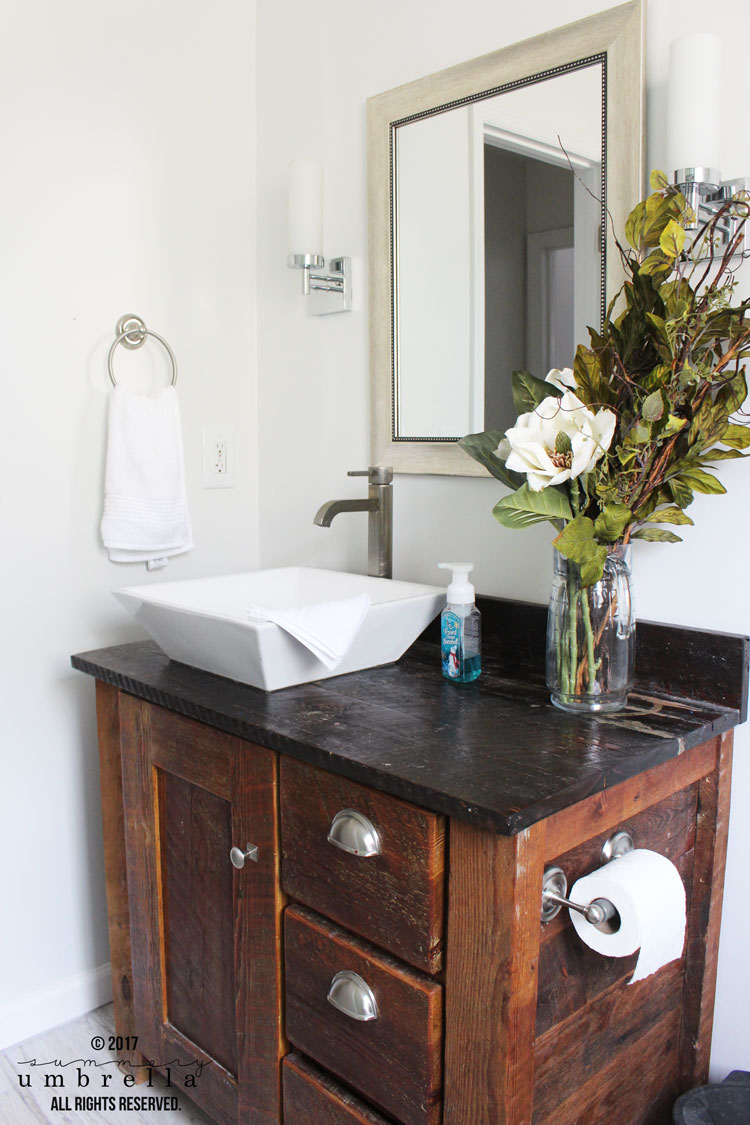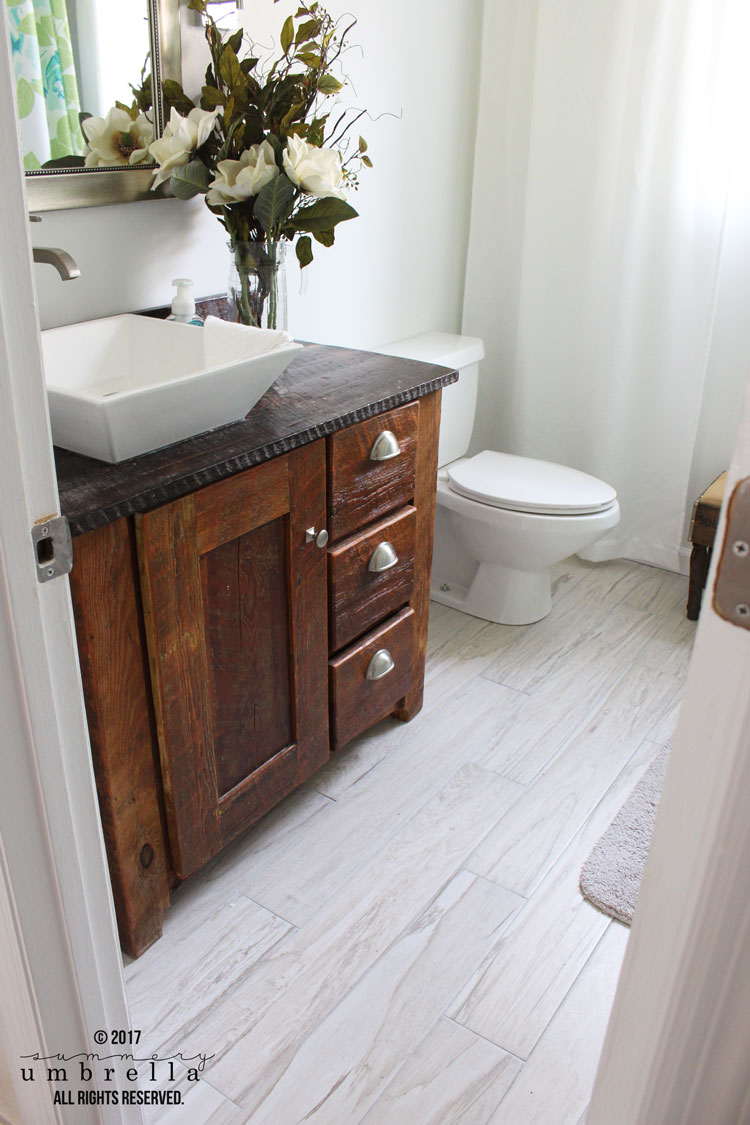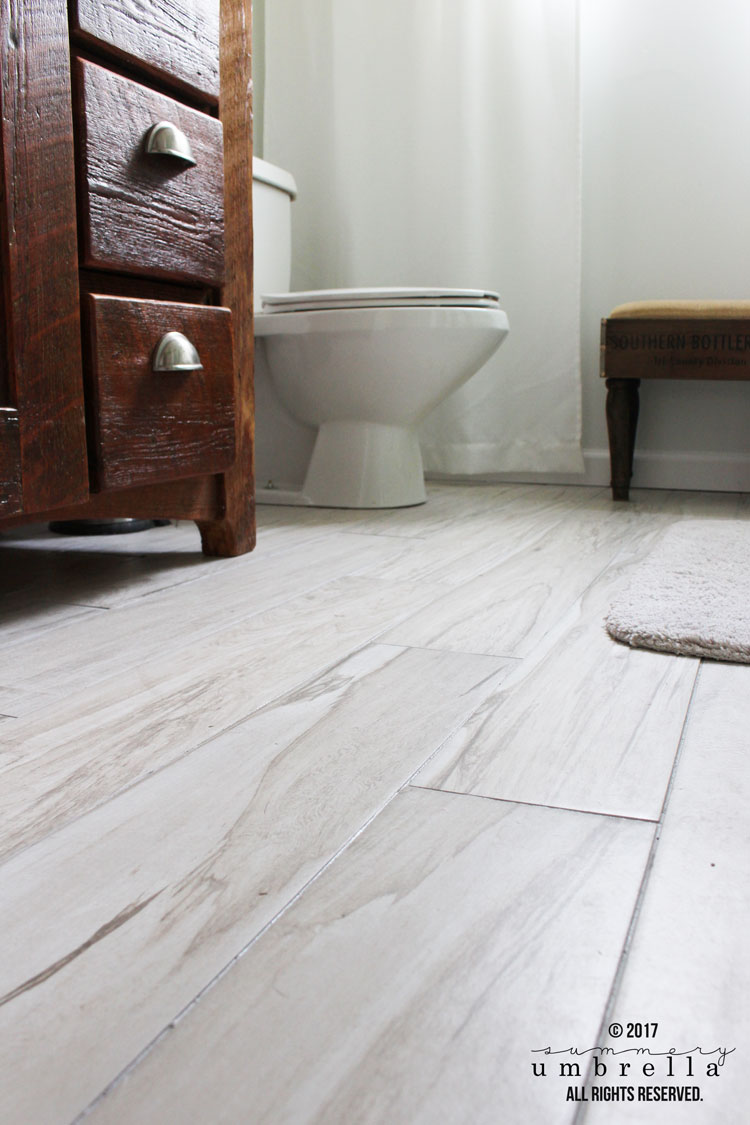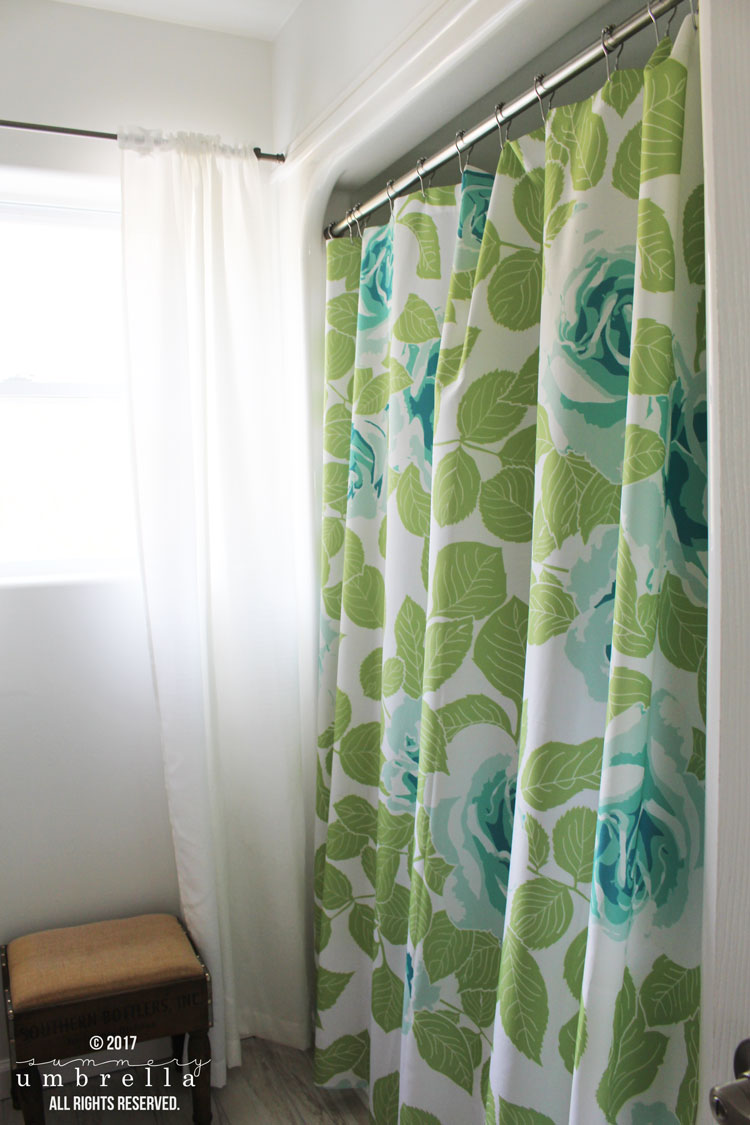 Before and After Guest Bathroom
Didn't it turn out great? I think this before and after guest bathroom is a great example that if you're not happy with something, don't give up. Keep trying and pushing for your ideal or your dream. I truly believe that if you're persistent and work hard you'll achieve your goal. That goes for room renovations and every day life. Don't give up!
I hope you have a truly wonderful weekend and chat with you soon!