Easy Jewelry Organization Ideas for a Neat and Tidy Space
Super simple jewelry organization is not out of your reach. Check out how easy it is with this tutorial. It'll blow your mind how ridiculously simple it truly is!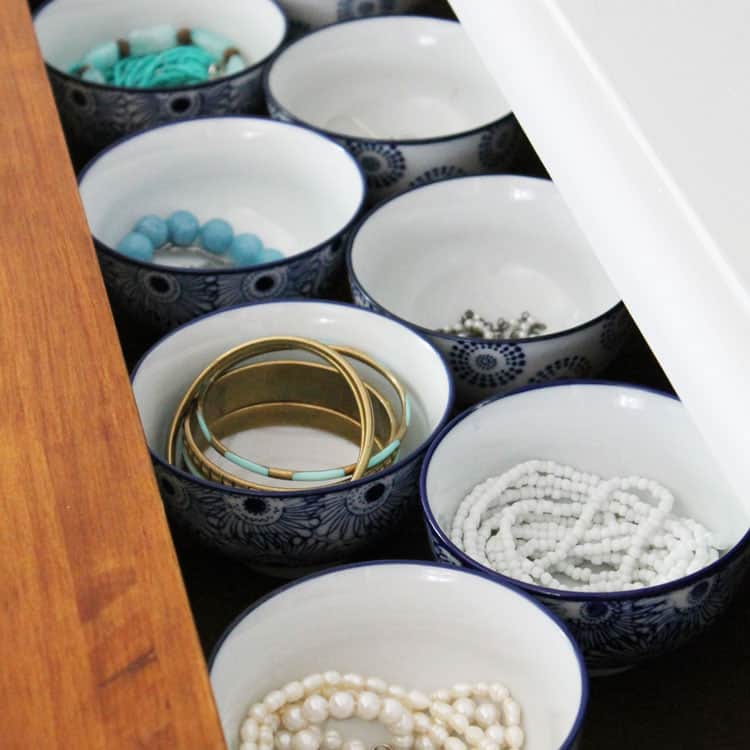 Organizing is by far my least favorite activity. Well, that and laundry.
I don't mind sweeping, and I don't mind dishes. However, when it comes down to a day full of organizing my junk… I'd rather catch rattlesnakes with my bare hands (and you know how much I just love snakes!) than have to clean out a drawer or heaven forbid an entire room. Yikes!
Here's the thing.
My approach for organizing is basically this: throw everything away that I possibly can and then worry about the rest later.
I know, I know.
Not exactly the best method, but I've come to realize over the years that I have a habit of "collecting" (don't you dare say hoarding) items for just-in-case reasons unbeknownst even to me that I cannot explain.
Sometimes this habit pans out and I'm beyond ecstatic that it worked out, and then there are those times when I'm thinking to myself… why on Earth did you think you would EVER need a box full of old kitchen supplies? You know, the ones you "saved" when you moved into a different house and didn't have room for them.
Super Simple Jewelry Organization

So, with that being said. My most recent conquest has been to organize my jewelry in the easiest possible way (and spending the least amount of time doing it as well) that I have thrown into any of the top three drawers of my bedroom dresser.
Super sexy, right? Ugh. I'm almost too embarrassed to even show it to you, but I figure it's for a good cause. Because…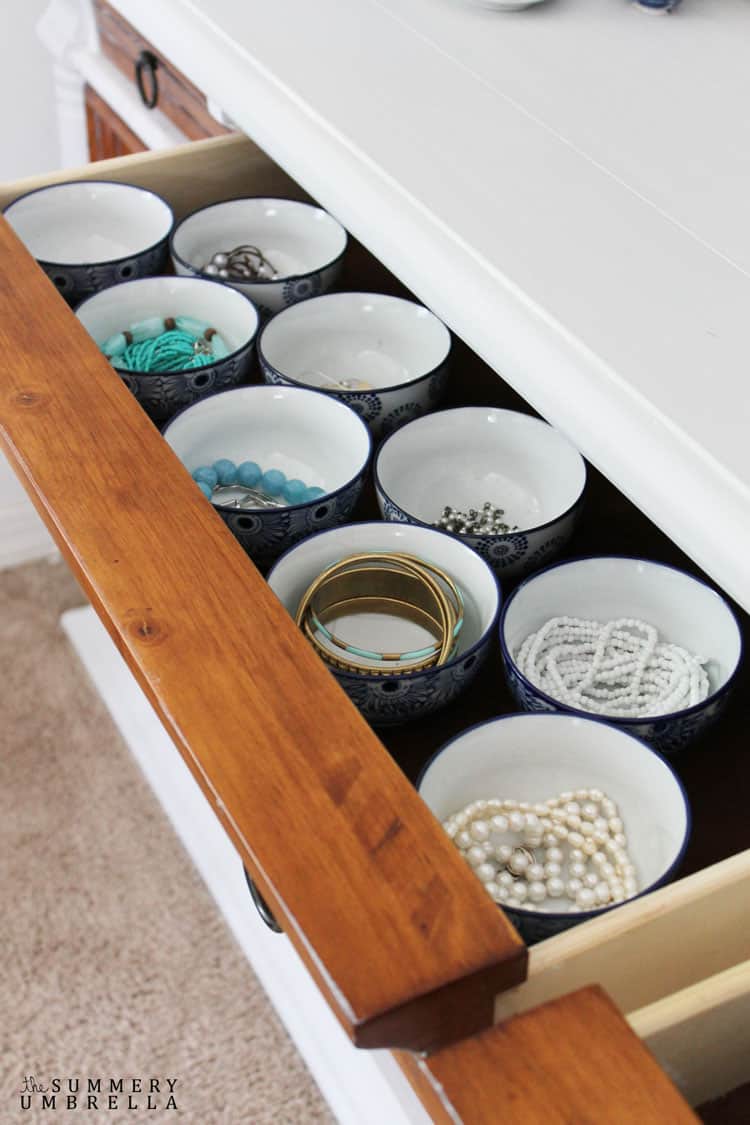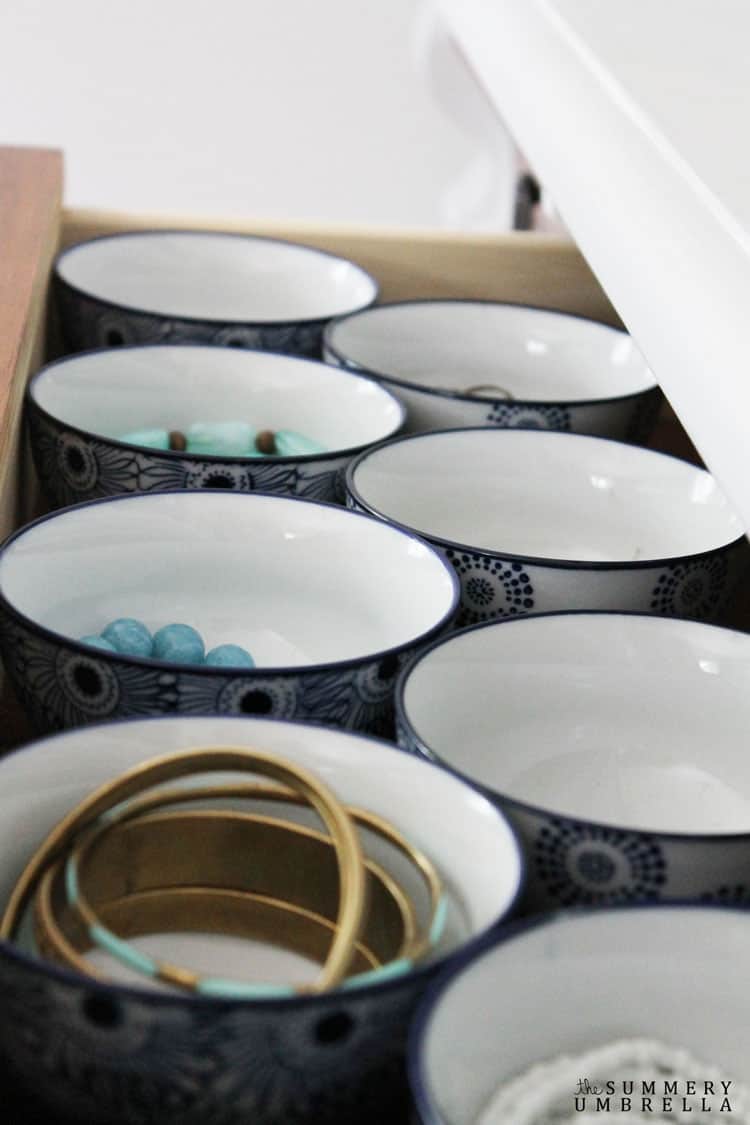 This is by far the easiest, most super simple jewelry organization ever!!
As Miss Ava (aka. my mini-me) would say… "for real life". Which I always reply, "okey-dokey".
Jezz. I am turning into my mother!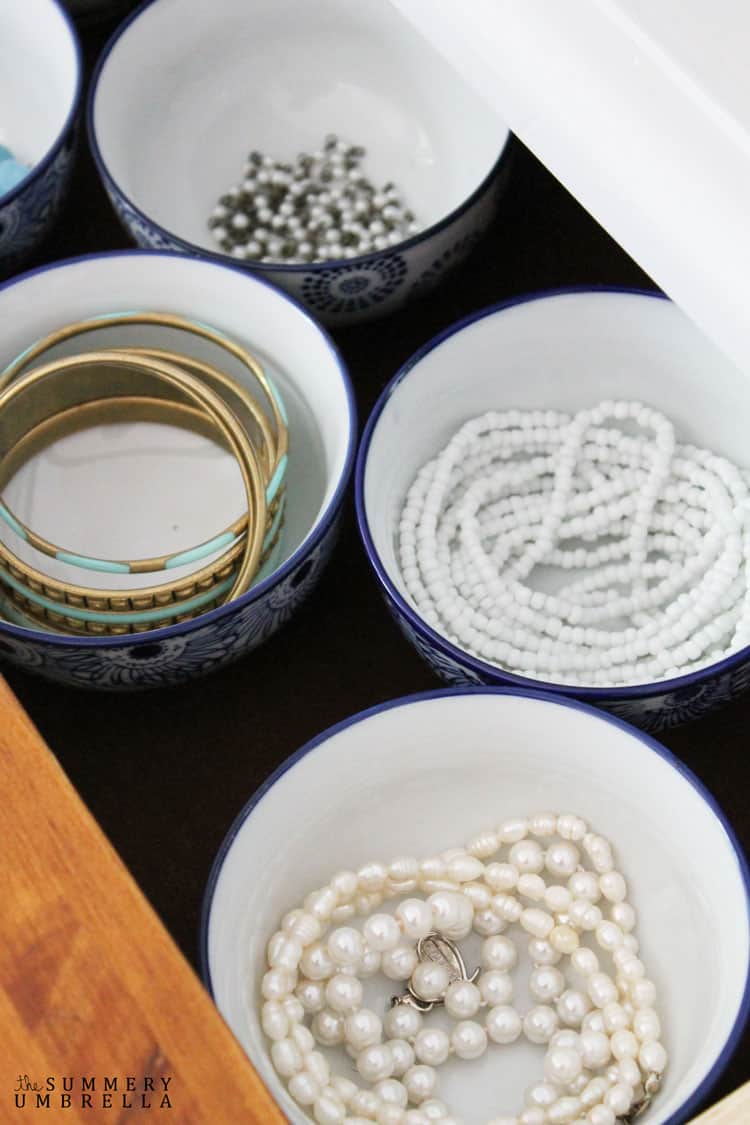 The best thing about using bowls for this project is that you can find them anywhere, and use any mixture of colors you'd like! For instance, I found mine at a local auction, and I'm quite confident that you could also find a nice variety at your local Goodwill or thrift store. However, if you'd like to purchase a new set these colorful fluted bowls are gorgeous! Not to mention, this white porcelain set of 6 is pretty hot as well.
Don't forget to mix and match, go vintage, modern, or whatever makes you happy 😉
P.S. I have my earrings on a wire mesh board in my closet, but they could just as easily be hung up on the sides of these bowls too.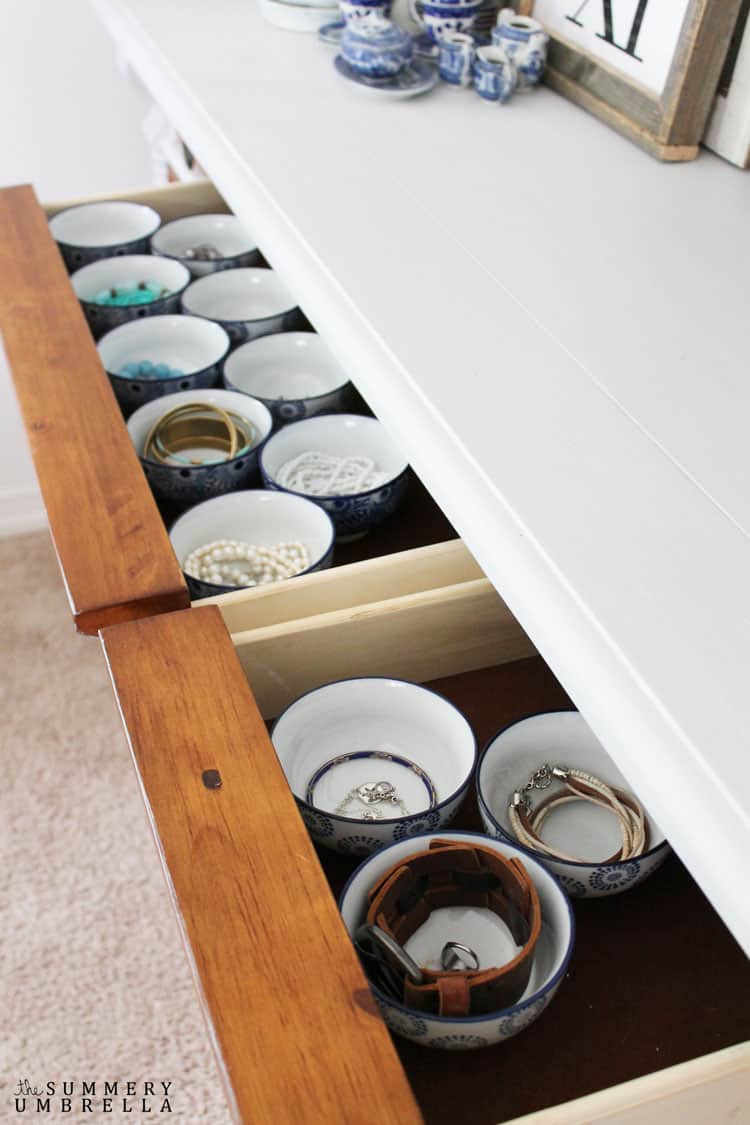 What is your least favorite thing to organize? Do you have a great system in place, or do you avoid it until the last minute possible?
Looking for more organizing-inspired DIY projects?
If you loved these ideas then you'll definitely want to browse some of my other Decor posts that are full of gorgeous ideas as well! Can't wait to see you again!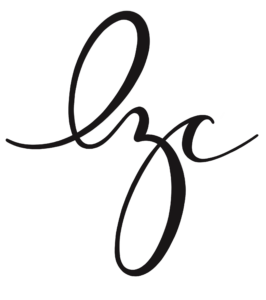 Let's be Social
This post was updated in August 2022.