How to Create a Rustic Summer Front Porch
Create a rustic and summer front porch with just a few simple items. You'll find a little rust, new, and lots of plant life. Let me show you how!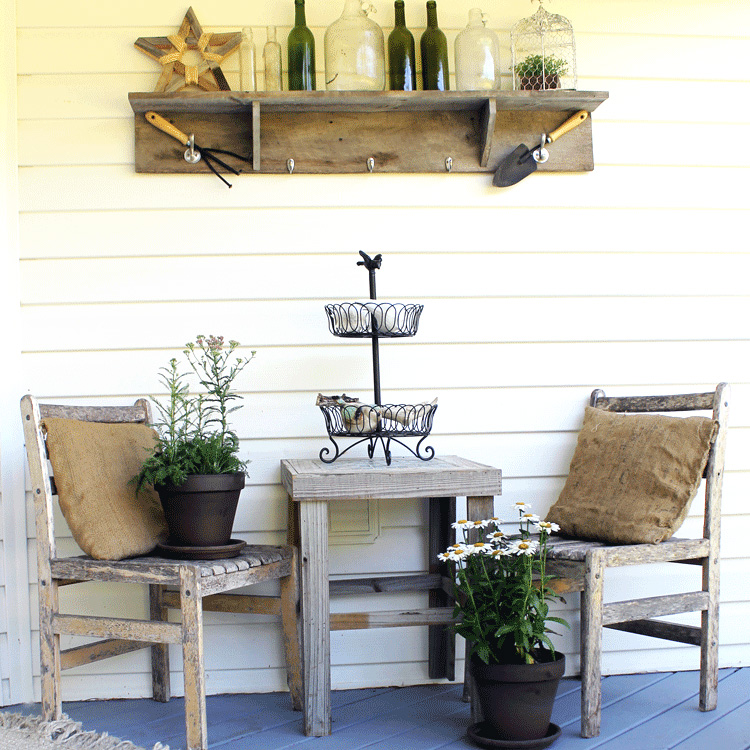 Well, hello my lovelies! I finally was able to get going on my summer front porch decorating, and it feels great to finally have it all in place. It was been absolute craziness though because this past week was so hot that I had to stop a few times to go inside for a water break!
Then, at one point I had to finish up at night because my brand new plants were already starting to keel over. No good!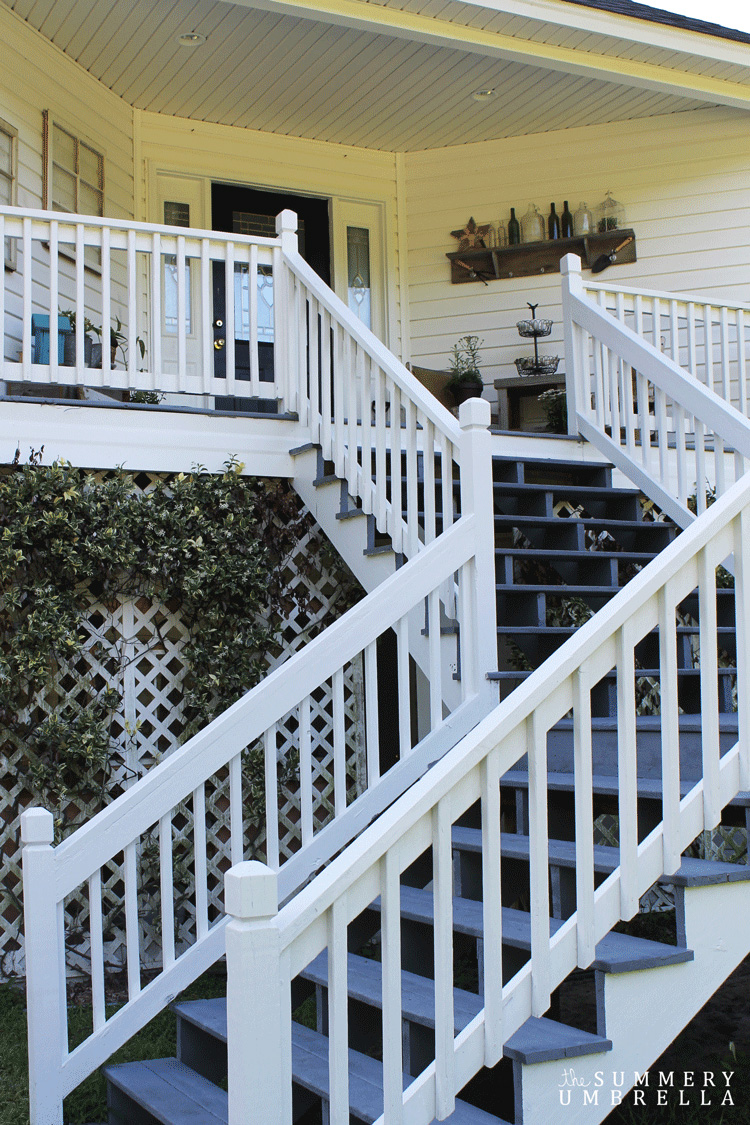 How to Create a Rustic Summer Front Porch
How are you liking my new deck color? I was a little leery at first when selecting this color, but now… I love it!
Did you see my post on how to update your deck? If you ever plan on doing this on your own deck it's a definite must-read!
This planter box was a last-minute idea, and I'm so happy with how well it turned out. Eventually, I'll be adding lattice underneath to hide any eyesores, but for now, the planter box helps tremendously.
I wanted to keep this deck as simple as possible, but let me tell you. I always have a hundred ideas, and I have to remind myself that not all of them can be used at the same time!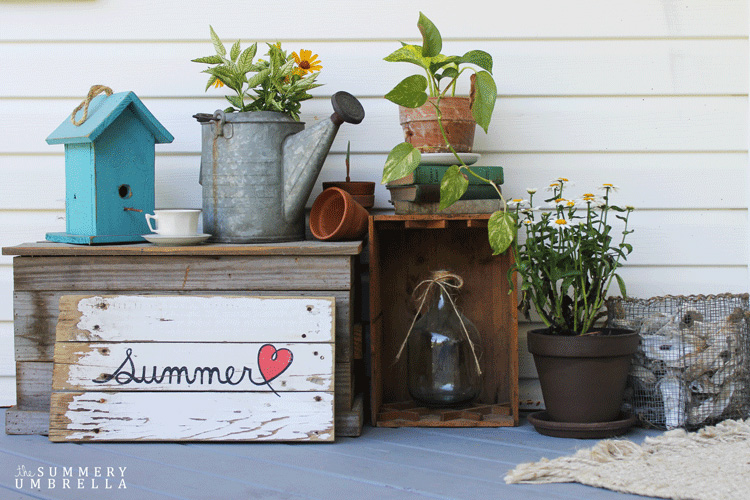 One of my favorite accessories for this porch is my no-sew burlap pillows. Aren't they just the cutest things around? Wanna know a little secret?
It's just a repurposed coffee bag! I got a pack of 10 through Amazon. I cannot tell you how many times I've reused them in my own home decor! You can find them here: Used Burlap Coffee Bags (10 Pack)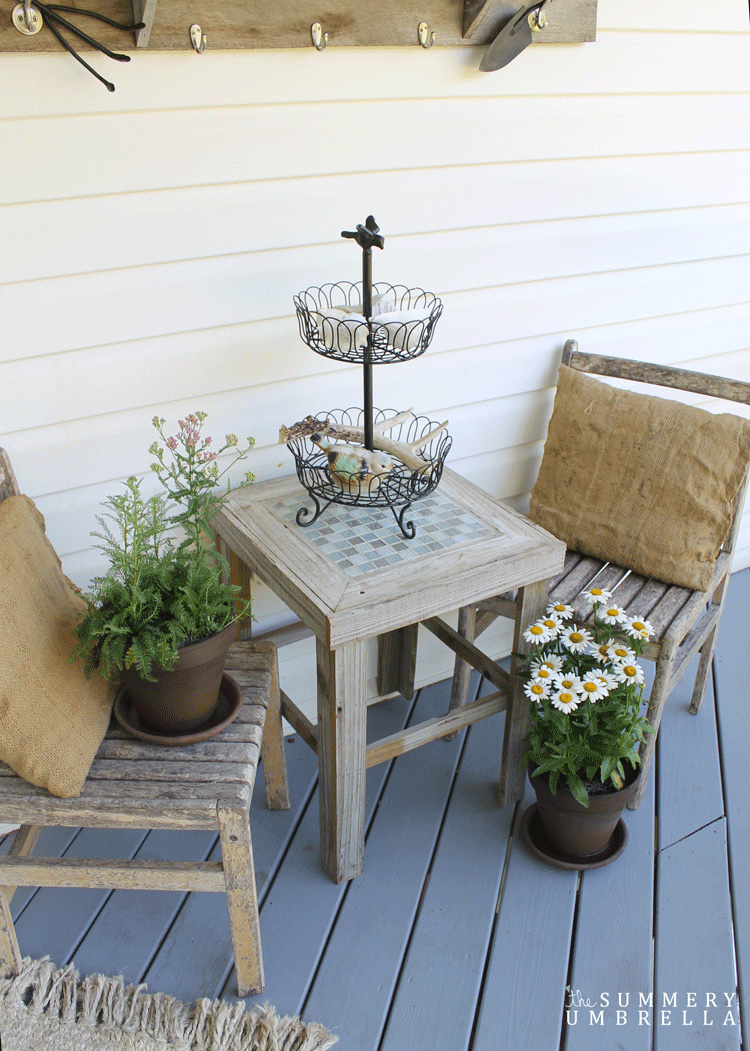 How to Create a Rustic Summer Front Porch
Do you know what I love about potted plants? When it gets too hot you can bring them in, or when you need a little bright and cheery in your own home you can use them for a pop of color on your table. They are just so versatile, and I've learned over the years that if I stick with neutral colors for the pots I can consistently move them into any space and they'll work out just fine!
You know I couldn't resist sticking a deer antler into my decor 😉 They are just so beautiful, natural, and full of gorgeous character.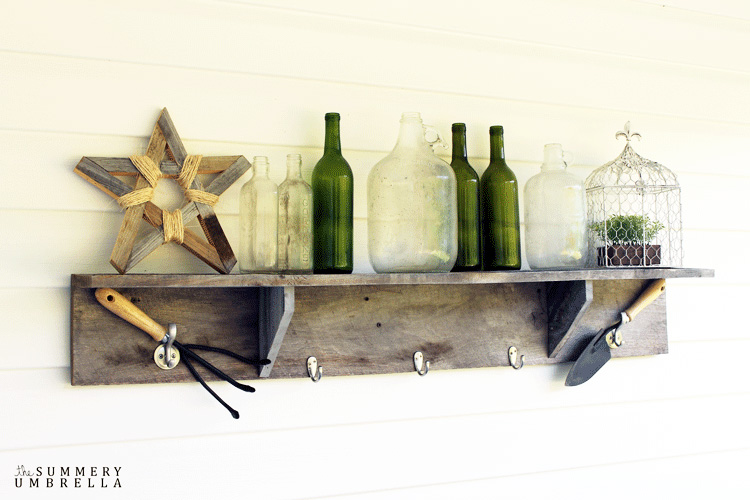 It's funny. Once you start telling people what you like to do (ie. blogging, decorating, repurposing) friends and family will naturally become more aware of items that will fit into your hobbies. For instance, these gorgeous bottles below were found in a old field, and one of our friends decided to pick up some of them for me. Isn't that sweet?!
Have a wonderful weekend 🙂
Pssttt….
Don't forget to check out my
Decorating
projects page chocked full of DIY and decorating goodness!