Spring Sign Collection + Giveaway!
I am not going to lie. I am a big fan of giveaways! I do, however, wish I won them more often.
I mean, who doesn't though, right?!
It's kind of like the lottery. Everybody wants to win, but not everybody plays. You would think that everybody would play all. the. time. But, that's completely the opposite. People only play when it's worth $495 million or something super ridiculous.
So, where am I going with this… you're probably asking yourself, or maybe even thinking that this chick (aka. yours truly) has seriously gone off her rocker this time around. All those paint fumes… or maybe just the bleach in her hair! Hah!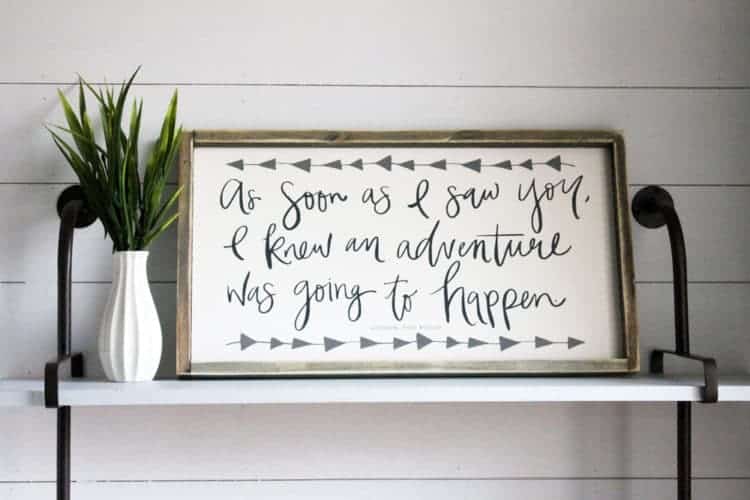 I have not gone off my rocker, but I'm sure the paint fumes aren't helping me by any means either.
Well, I am here to announce that my super exclusive AND extremely limited edition Spring Sign Collection not only will be available this coming Monday (16 Jan) to everyone, but I've also teamed up with my good friend Carrie at Kenarry Ideas for an AH-mazing giveaway for one of my signs! Please stop by her page and show her some love, and then feel free to sign up over there, or right now before you forget! Either way works for us.
Plus, you can't win unless you play, right?!
Giveaway Rules: The prize has been sponsored by The Summery Umbrella and administered by Kenarry: Ideas for the Home. No purchase necessary. Giveaway ends at 11:59 PM ET on January 23, 2017. All entrants must provide a valid e-mail address and be at least 18 years old. The giveaway is open to residents of the United States only. One lucky winner will be randomly chosen from among the entrants and notified via e-mail. The winner has 48 hours to respond via e-mail to claim the prize or another winner will be selected. The hosts and their immediate family members are not eligible to win. Odds of winning depend on the number of entrants. Please read the complete terms and conditions on the Rafflecopter form. If you have any questions, please contact Carrie at ideas at kenarry dot com before entering the giveaway. VOID WHERE PROHIBITED BY LAW.
Spring Sign Collection + Giveaway!
Best of luck to all, and see you again bright and early on Monday for the launch 🙂