Vintage Inspired, Rustic Fall Centerpiece
Create a beautiful rustic fall centerpiece with just a few gorgeous items.
Wowzers! Last week was utterly mass chaos for me and the fam. I'm talking holy china cabinets and pumpkin spice lattes craziness.
Have you ever been so busy that your to do lists had to do lists?
I'm not talking something simple like… how to create this gorgeous Rustic Fall Centerpiece, and a few other random tasks.
I mean like… you have no idea where to even begin because the craziness has craziness with third cousins.
It's horrible, isn't it? You're drowning in the insanity, and then finally, you just crash.
And, that's exactly what happened to me this past week.
I started it off being sick along with the fam–what can I say? We like to share! And then from there I just slowly starting sinking.
However, I am happy to say that I after a few days of much needed rest I am back on my feet and ready to conquer the world!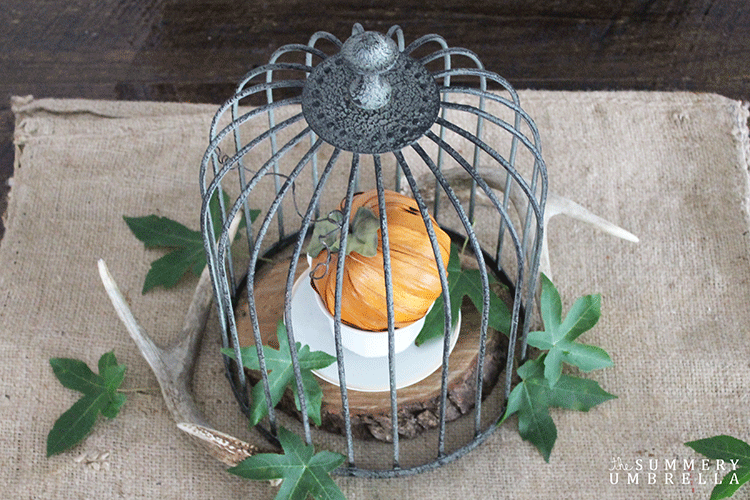 I still have to do lists with to do lists, but you know what… that's ok. I usually do!
Plus, we just need to remember that we are only one person, and we only have 24 hours in each day.
There's only so much we can do each day!
And you know what else?
It's a good day to have a good day 😉

Pssttt…. Don't forget to check out my DIY projects page chocked full of DIY and decorating goodness!