Rustic Charm: How to Incorporate Rustic Closet Decor into Your Home
Transform your closet into a rustic retreat with our expert tips and ideas for incorporating rustic decor. Learn how to bring a touch of warmth and character to your closet space with this guide to rustic closet decor.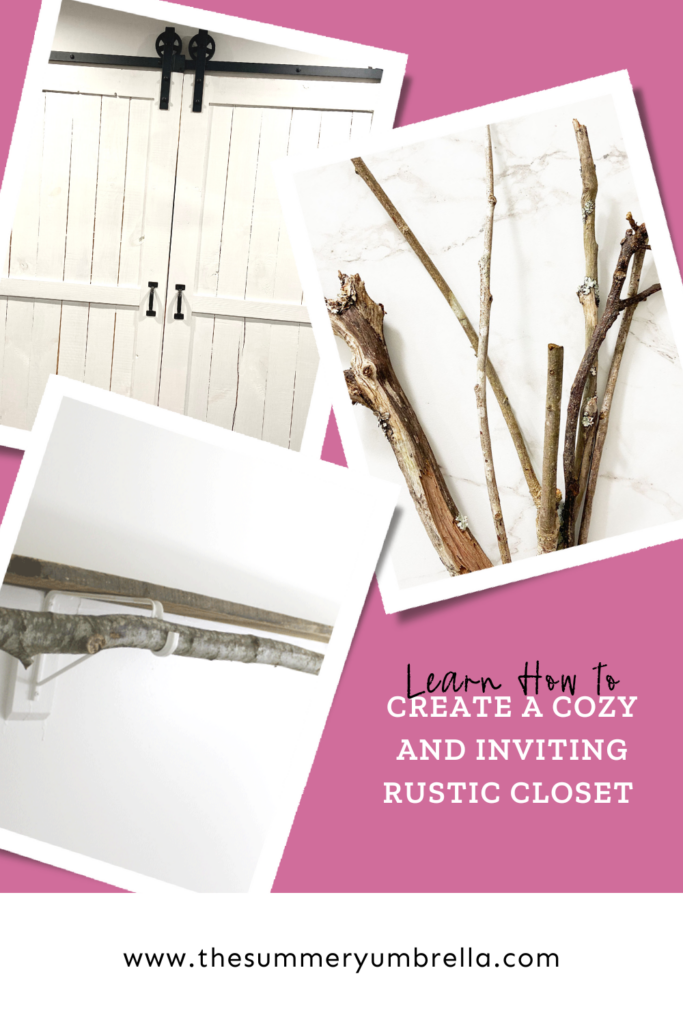 I'm sure it comes as no surprise that I'm a huge fan of all things rustic and today I'll be introducing the first step of my master bedroom closet revamp. I've decided to take the typical "cleaning out the closet" one step further, and added my own homey touches! It's all about the barn wood and branches, baby! 😉
Creating a Cozy and Inviting Rustic Closet: Tips and Tricks
First, I'd like to apologize for the very cramped pictures! I did my very best to illustrate that our closet is long and narrow, but it wasn't exactly working out as I had hoped.
Oh well. C'est la vie.
One of the easiest and my favoritest (I know it's not a word, but I still like it!) ways to bring a little rustic decor into your home is with branches. Not only are they durable, but super easy to find as well.
Side Note: Like with all my projects dealing with nature, please make sure to properly clean all branches prior to bringing them into your home to prevent bugs and other unnecessary unmentionables decide to take up residence.
How to clean branches:
Instructions
Step 1: Take down your closet rod or closet doors
If you already have a closet rod (which I'm sure you do) all you'll need to do is take it down and replace it with a big ol' hearty branch or sapling.
Step 2: Measure your closet rod
However, make sure to measure your closet space first to ensure you find one that will fit properly within your space. I may or may not have kinda-sorta-definitely-did-forget to do this step.
If you're adding your branch to the outside of your closet make sure to measure the opening. You'll want the branch to be longer than the opening if you're going to treat it like a curtain rod.
Step 3: Replace your shelf
Next, replace your shelf or make one with any type of reclaimed wood you have on hand or can find.
Great options to use include pallet wood, fence panels, barn wood, etc.
Step 4: Replace the shoe shelf
Also, don't forget about the shoes! I just made a simple two board stand to fit shoes above and below it so the top shelf can be used for other items that we don't use as often.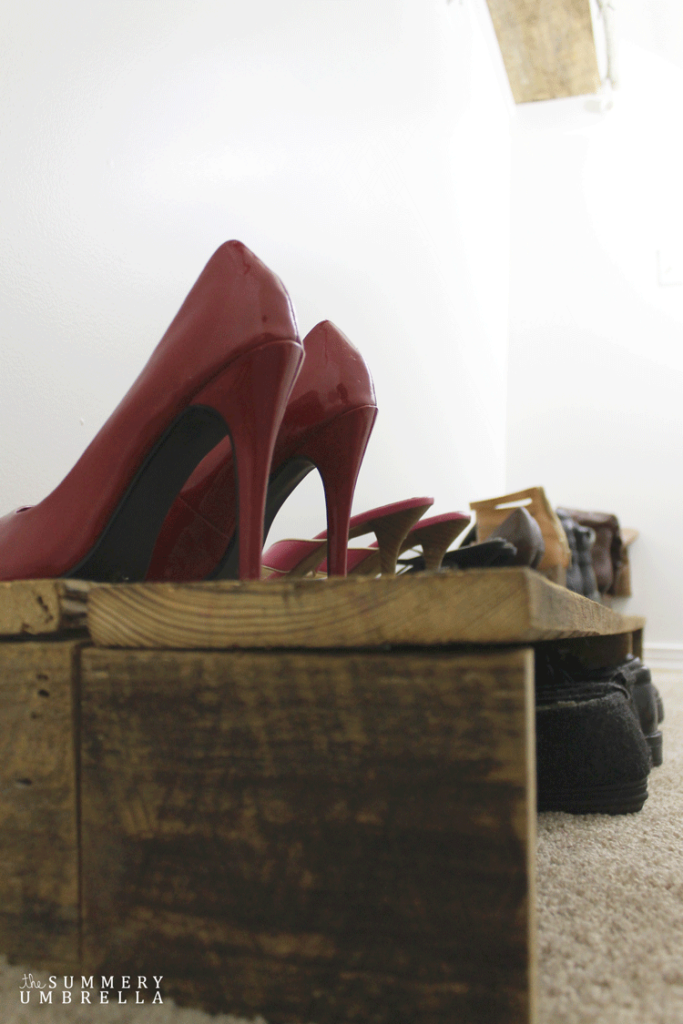 Rustic Closet: Tips and Tricks
Hey now! Don't be hating on my red hooker shoes. Those are very special occasions. You know, like weddings. Hah! Actually, I think I've only worn them twice, and they make my hips hurt.
Yup. It is official. I am definitely getting old! You'll rarely see heels on this girl.
Eventually, I would like to get nice, pretty, and industrial-looking hangers, but for now… plastic will just have to do until I can find a few that I like within my budget.
And that's all folks! That is the start of a very simple closet makeover. Next on the list… that ceiling light!
So, if you loved these ideas then you'll definitely want to browse some of my other Decor posts that are full of gorgeous ideas as well! Can't wait to see you again!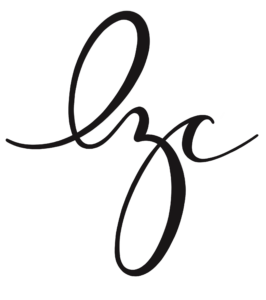 Like this post? Check out these other closet posts too!
Let's be Social
This post was last updated in January 2023.