Have you ever had to reason, collaborate, and compromise with a four year old (aka. about one week away from being a five year old)?
If you have, then I know you'll understand what I'm about to tell you.
However, if you have not… yowzers. You will learn patience fairly quickly OR go mad trying. I have always thought of myself as a practical and logically human being with a fair amount of patience. But you know what? I was wrong.
It has become quite obvious to me in the last few years that I have learned how impatient I was in my early 20s. Who knew, right?
Miss Ava (aka. my Mini Me) and I may share many of the same character traits, but we greatly differ in color choices. For instance, we both love a good burst of color, but then all similarity in home decor tastes ends there.
A few months back I shared with you how Mike and I (ok, ok, mainly him!) created a Princess Castle Loft Bed for her room, and I decided to let her pick out the color of the bed. She, of course, choose the brightest pink you could possibly find along with a matching rainbow dot print rug (not in the photo below).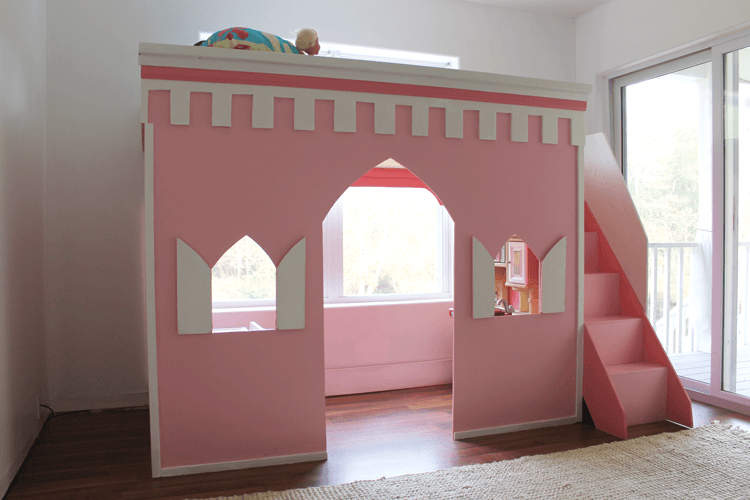 This post does include some affiliate links, but they are for your convenience. I promise! Please click here to read my full disclosure policy.
I'm a firm believer in allowing your children to come up with their own creative ideas such as room colors, every day outfits, and the like. So, I really tried to accept these particular choices in her room, but I struggled. Significantly.
Thankfully though (after a few very, very, veryyyy long months) she came around and decided that a pretty aqua accent wall with a white princess bed would look more like Elsa's (from Frozen
… obviously). I'm not going to lie when I say that the very next day I started painting.
Princess Castle Loft Bed Makeover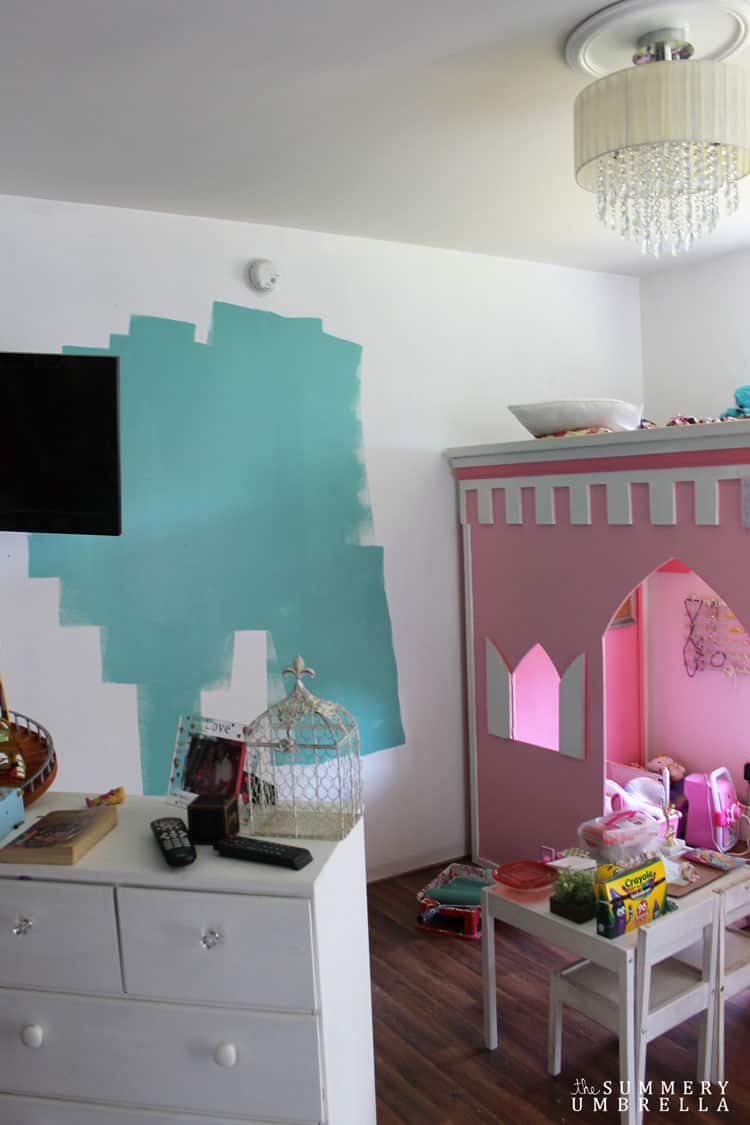 There were a few tears (from her, not me!) at first with all of the color changes, but now… she's in love!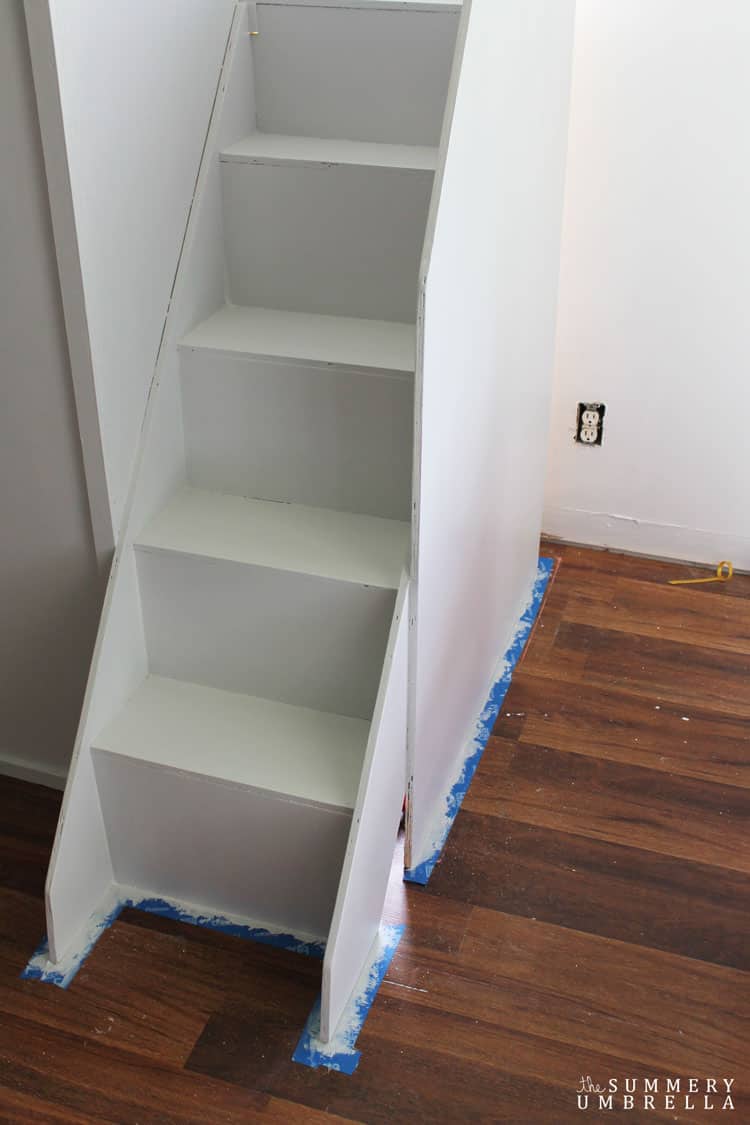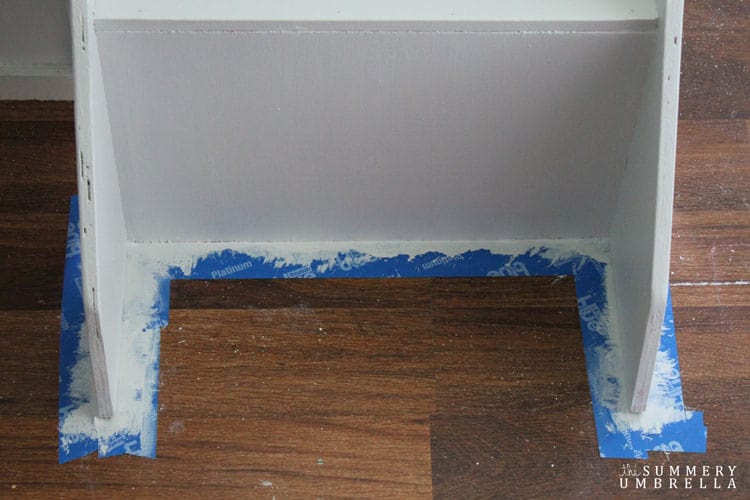 I'm a BIG fan of using painter's tape. I know this floor might look pretty bad, but the dots everywhere are actually from when I used this room as my studio. Yikes, right?!
My favorite painter's tape? Hands down: ScotchBlue Platinum Painter's Tape
Seriously. I've tried them all. This one… omg. Is AH-mazing. Plus, it has this interesting smell to it that I like.
Yea, I'm a total weird-o.
Ever since I had Ava I've developed this bloodhound-like nose, and smells affect me differently.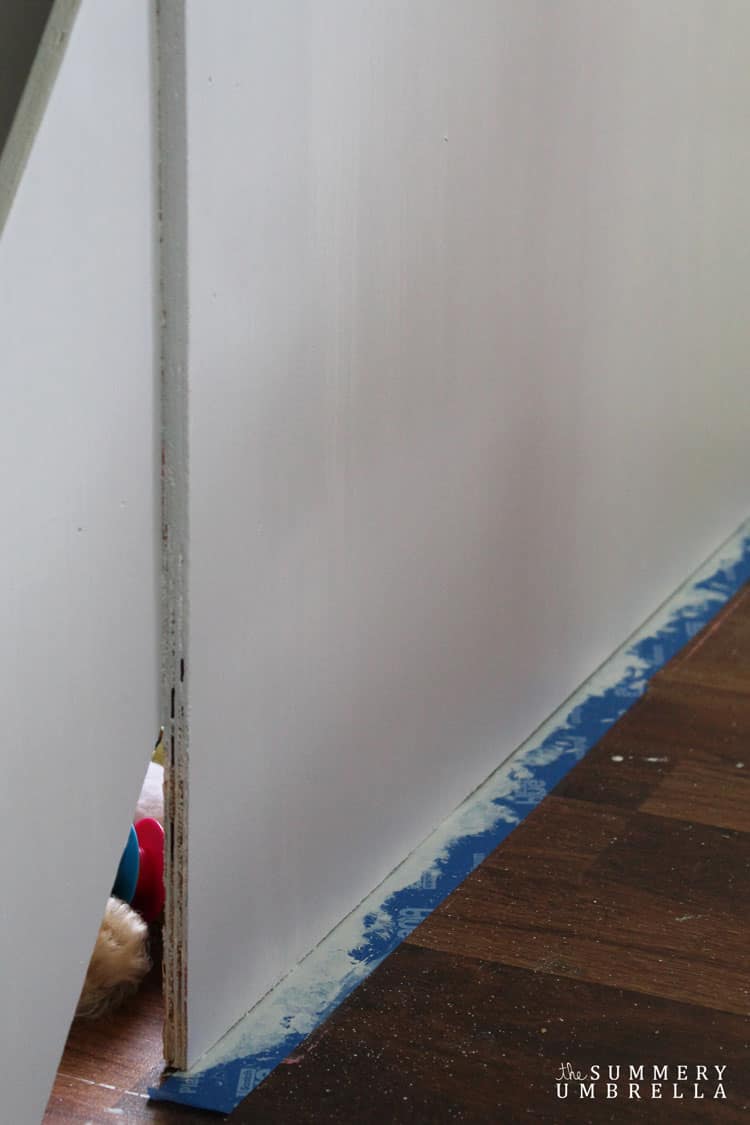 Anyways, moving on… :)
And if you've been following me for any amount of time you'll know that I (of course) use my go-to favorite furniture paint.
Fusion Mineral Paint in Lamp White.
All it took was two coats over this hot pink color, and WOW…
All we need now is a new rug, some curtains, and a really, really good cleaning.
Almost there, my friends! I can't tell you how excited I am to FINALLY finish this room too.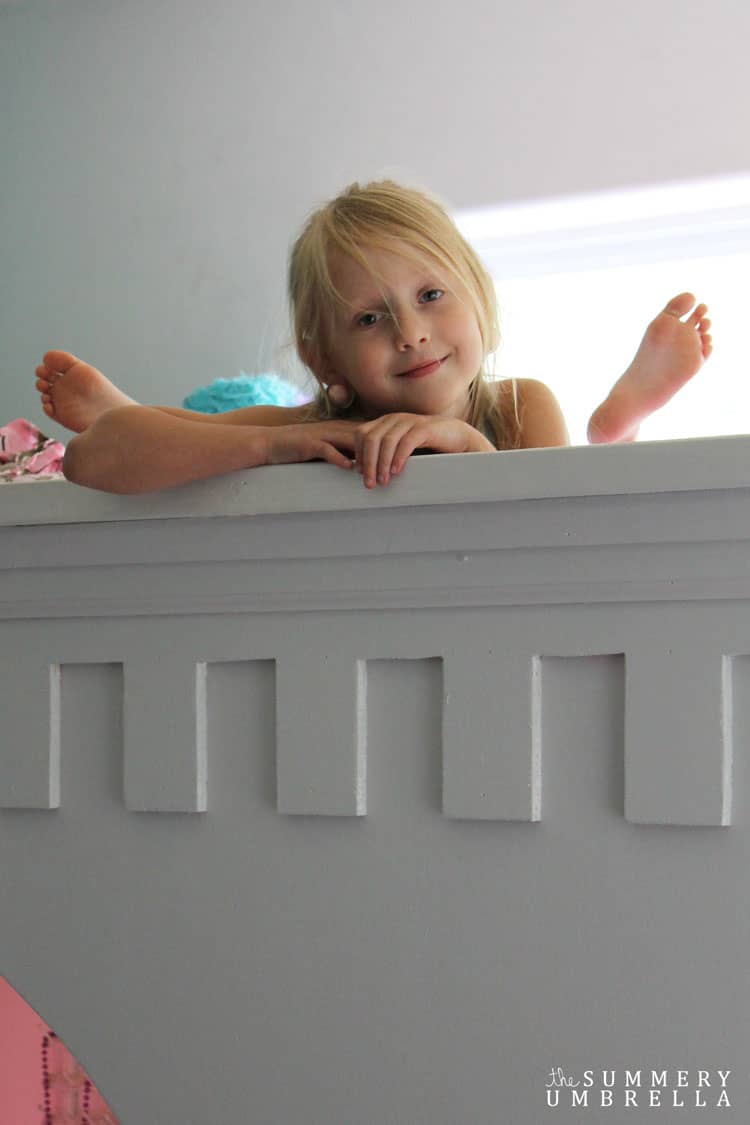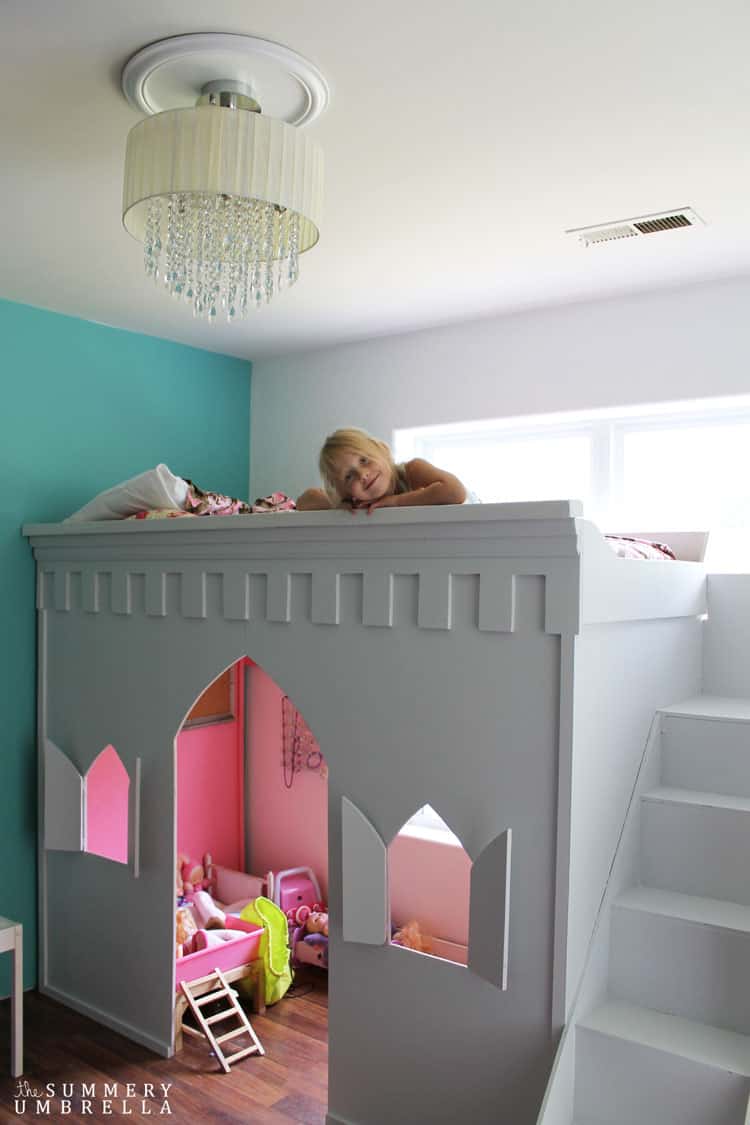 Loving on this chandelier? This beauty was the entire room's inspiration! I think that's one of the reason's I wanted the room to be anything besides… well, uh, pink!