Video Series: Part Two: What Software Do I Need to Open Vector Art Files?
Do you know what software you'll need to open vector art files? There are free and paid versions, and today I'm going to show you my favorite and how to use with this video tutorial!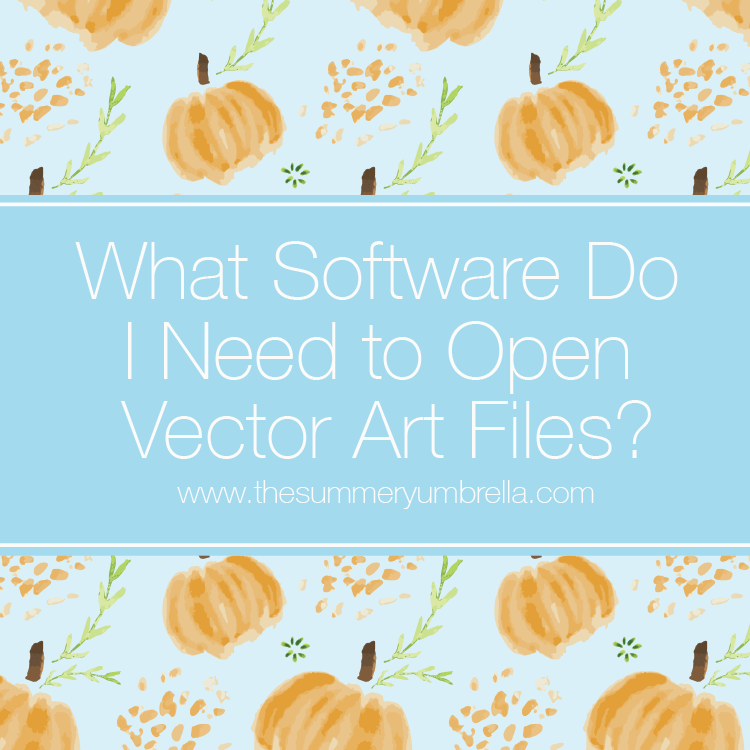 Welcome back to this 2-part video series that is all about vectors and how to use them! Just in case you missed Part One of this series I explained that I get asked on a weekly basis (if not daily!) the following questions:
Trust me, I totally get it! I do. About five years ago graphic design terminology and the files that went along with it baffled and completely boggled my mind too.
And, I want to help you out! So here is the next installment in the series.
Part One: Which File Format Should I Use for Craft Projects?
Part Two: What Software do I Need to Open Vector Art Files?
Part Two: What Software do I Need to Open Vector Art Files?
Password: SOFTWARE
As I revealed in this video I am a HUGE fan of Adobe products, and predominantly use Adobe Illustrator within the Adobe Creative Cloud Suite. However, I totally understand if you're not ready to invest $54 a month for this software. In that case, I've found a few free vector software editors that you might want to look into.
With that being said, I've personally never used any of these free programs so I cannot verify their performance abilities. So, I highly recommend doing a little bit of research if this route interests you.
As I also mentioned in this video, there is other commercial vector software that you can use, but once again, I've never used them so I cannot speak too much on their behalf. BUT, but, but… most of these programs have a free trial included so I highly encourage you to try out a few and see which one you like the most and go from there.
Free Vector Software
Commercial Vector Software
Beginner Class for Adobe Illustrator
I hope you enjoyed, and see you again next week!
Please remember: All designs, images, patterns, and calendars (but are not limited to) are © Linda Zahora-Cathcart | The Summery Umbrella, LLC. These items are for personal use only. You may not reproduce, recreate, or sell in any way. However, please feel free to download for your own purposes. Also, this is exclusive content so you may not share these downloads with anyone, BUT if you have a blog I'd be most delighted if you directed your readers to this membership program. In fact, I'd be thrilled. 🙂 Thank you for your understanding!
Pssttt….
Don't forget to check out my
DIY
projects page chocked full of DIY and decorating goodness!