Happy November! Looking for a new (and FREE) November Calendar download? Stop on by to get this beauty today for both your desktop and smartphone.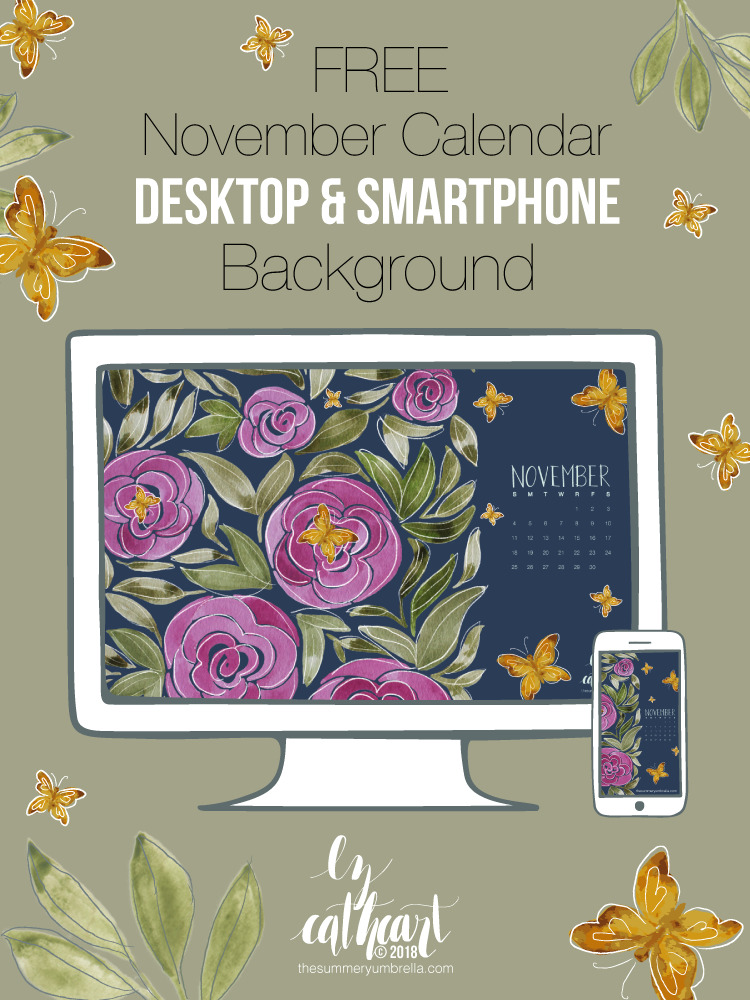 I am absolutely blown away by how quickly this year has gone by. Is it just me, or do you feel the same way?
I swear it feels just like yesterday that I was selling my old house, and writing to you about our new adventures. Don't get me wrong. I'm glad that I've been through all the drama that I have been through this past year, but holy china cabinets am I sure happy that it is over with as well!
FREE November Calendar Download: Desktop and Smartphone Backgrounds
Which is actually a really important lesson to learn and realize in the month of November. You know, realizing what you are grateful and unconditionally thankful for.
With that being said, I hope you have a most wonderful November and are truly blessed with good food, great family, and even better friends.
desktop download | smartphone download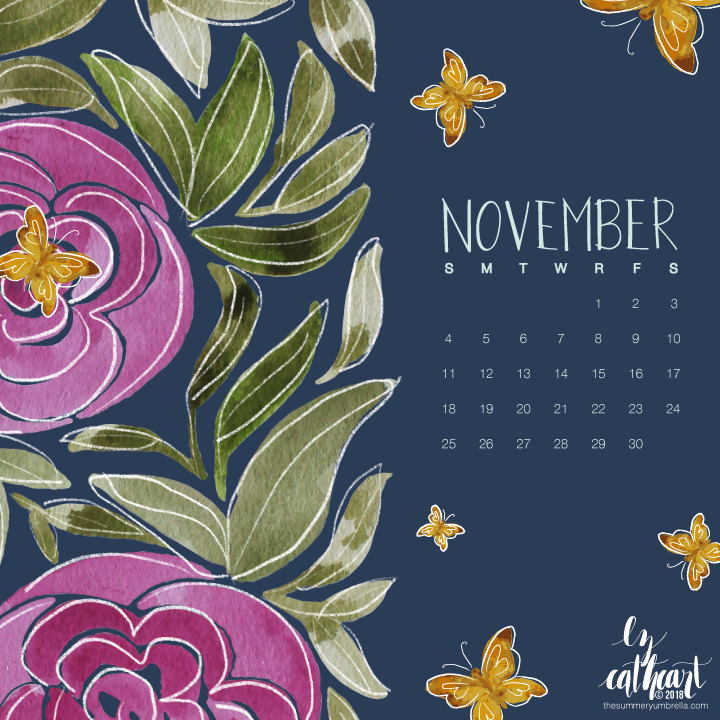 Happy crafting!
Linda Zahora-Cathcart

Guess what? Every month I add 5+ designs to the The Summery Umbrella Shop, and I just know you'll want to check out these new beauties in the shop!
Please remember: All designs, images, patterns, and calendars (but are not limited to) are © The Summery Umbrella, LLC. These items are for personal use only. You may not reproduce, recreate, or sell in any way. However, please feel free to download for your own personal uses. Also, this is exclusive content so you may not share these downloads with anyone, BUT I'd be most delighted if you directed your family and friends to my page. In fact, I'd be honored and thrilled. Thanks in advance for understanding!​​​ Read more about my personal and single-business commercial use rights over my Shop Policies page.