I've been working so hard to finish up my new studio, and I'm happy to announce that it is now where I want it to be! So without further ado…. I present…
The studio started as a standard bedroom: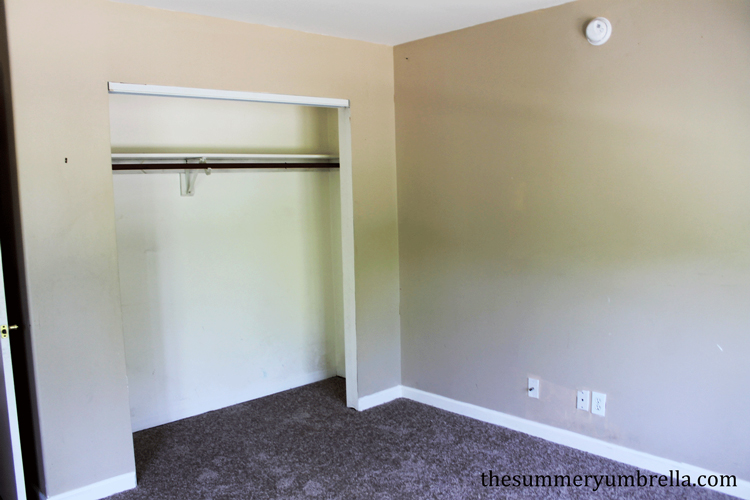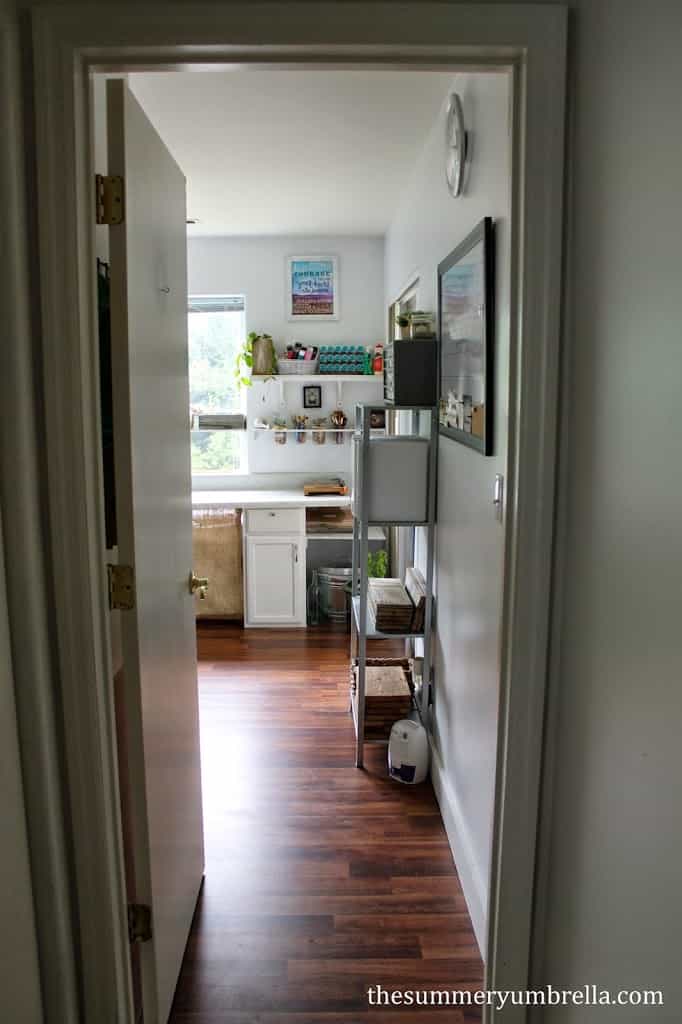 Honestly, I haven't always been known for my "green thumb", but with my last studio being in the garage I didn't even the option to have plants. It's so nice to have a huge window, and sliding glass doors now that allow me to fill up this room with as many plants I can fit into it.
Believe it or not, my basil plant isn't happy anywhere in the house except in front of these doors. No problems coming from this peanut gallery! It smells amazingggggg.
Do you like my "watering can"? It's a repurposed wine bottle. What can I can say? I'm so fancy.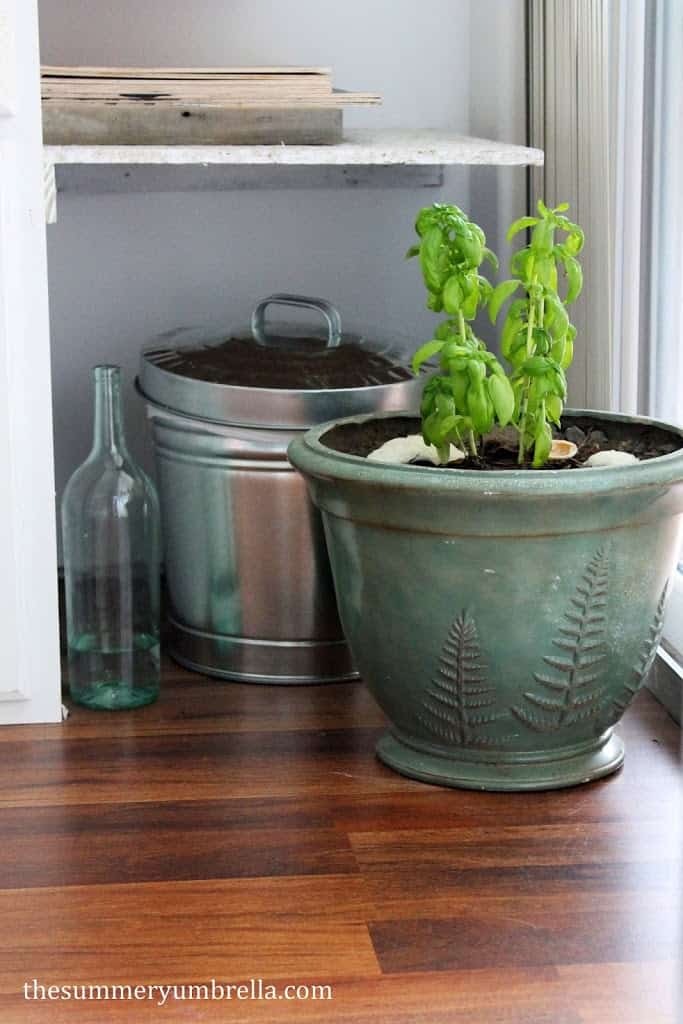 Don't you just love the succulents in the mason jars? Greenery in my studio is one of my favorite elements of any room, and I swear it makes me feel happier. 😉 Check out my post on how easy it is to make these DIY succulent mason jars.
Need an easy way to store leftover paint or smaller versions of it? Use a spice rack and your
Silhouette Cameo
to help create this beauty. Seriously, a complete life changer!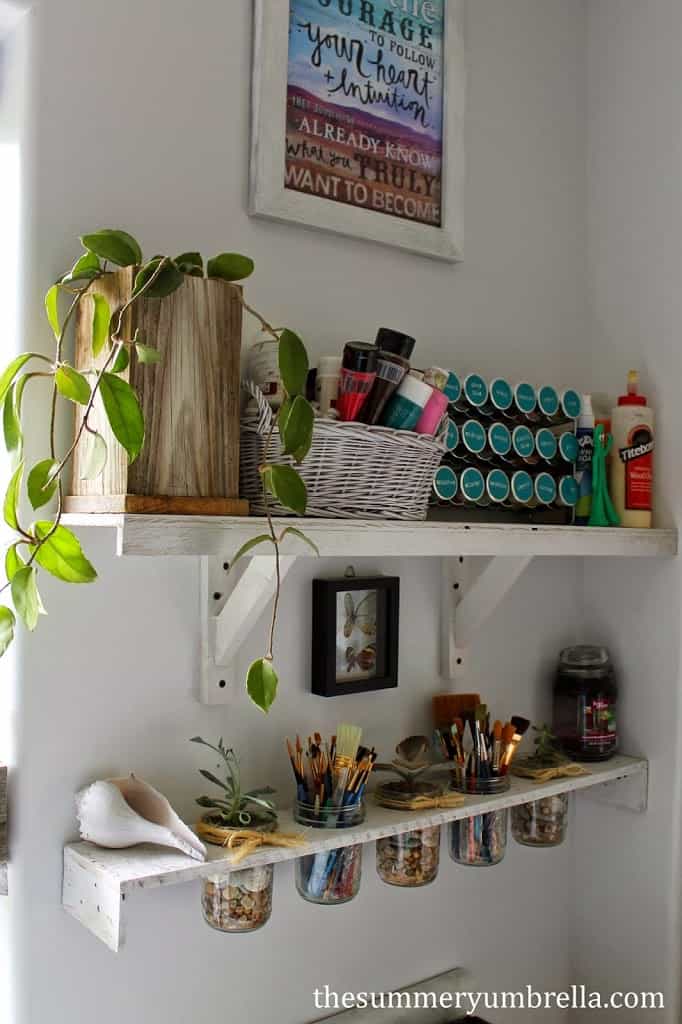 My succulent babies are doing well now that I am properly watering them, and have plenty of warm sunshine coming down on them. Not to mention, a little mint plant in the middle. Making this shelf in my window has cleared up so much space on my desk. I would definitely recommend if you're in the same predicament!
Kraft paper is something I use like it's going out of style so adding it to my table has made my life so much easier. I simply drilled one hole in each of these front legs and inserted a pvc pipe that fit my roll of kraft paper. Then, I placed caps on the ends so I wouldn't scrape my leg on the ends. Simple, but effective!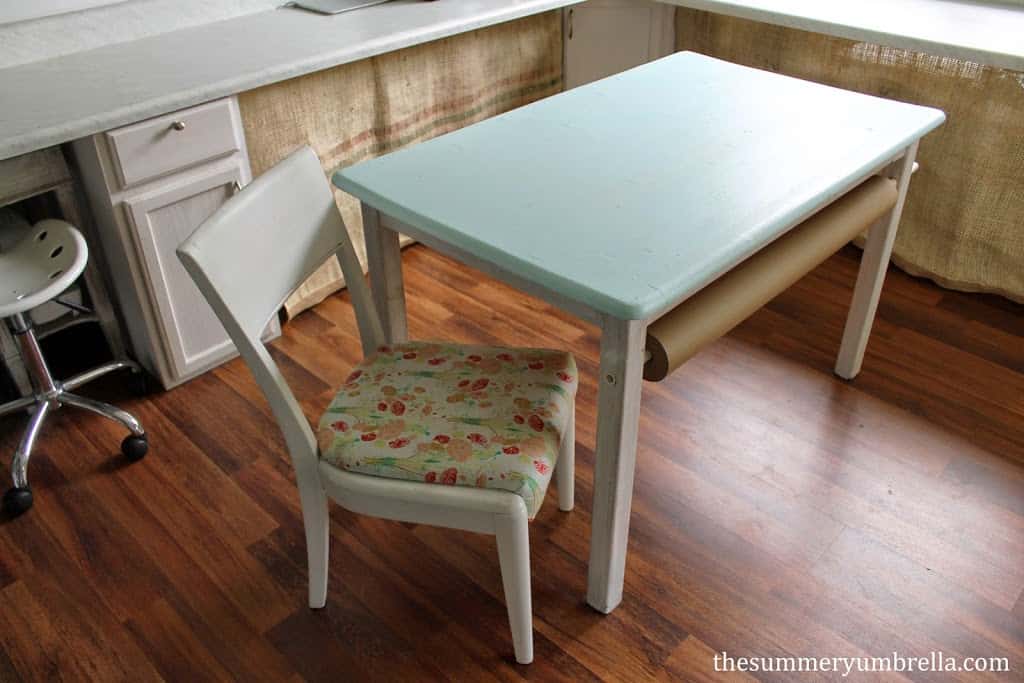 Isn't this chair fabric simply perfect? It's from
Bonnie Christine of
Going Home to Roost
and her Reminisce Collection. See this pattern and others at
Art Gallery Fabrics
. Replacing this chair's fabric was easy as pie.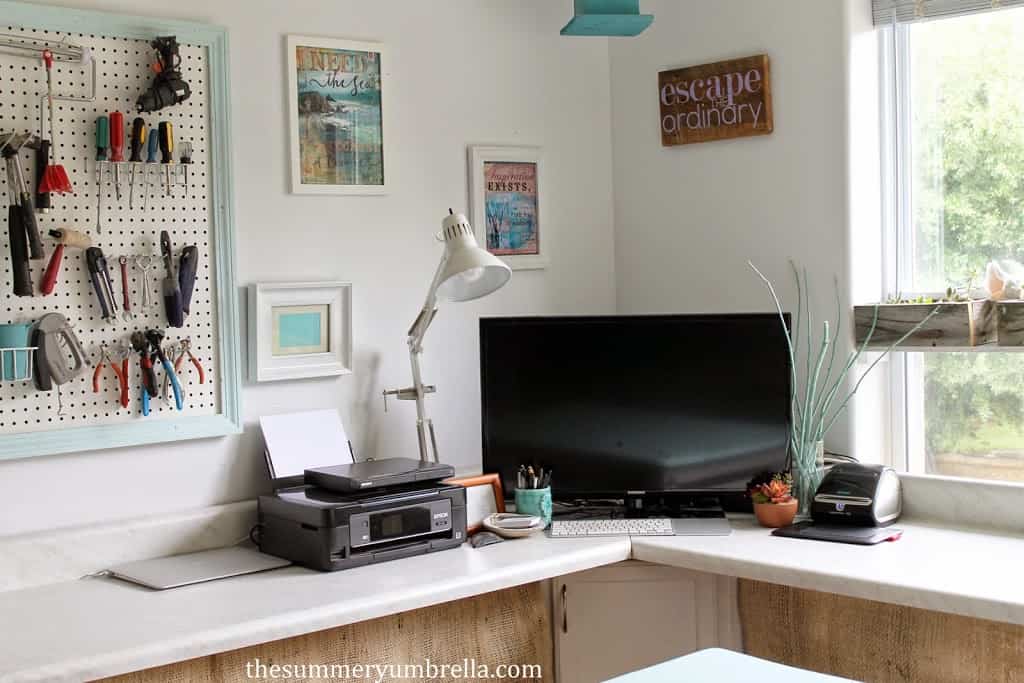 If you're wondering if my desk skirt is burlap, you are correct! I created my skirt out of
burlap coffee bags
that I found on Amazon.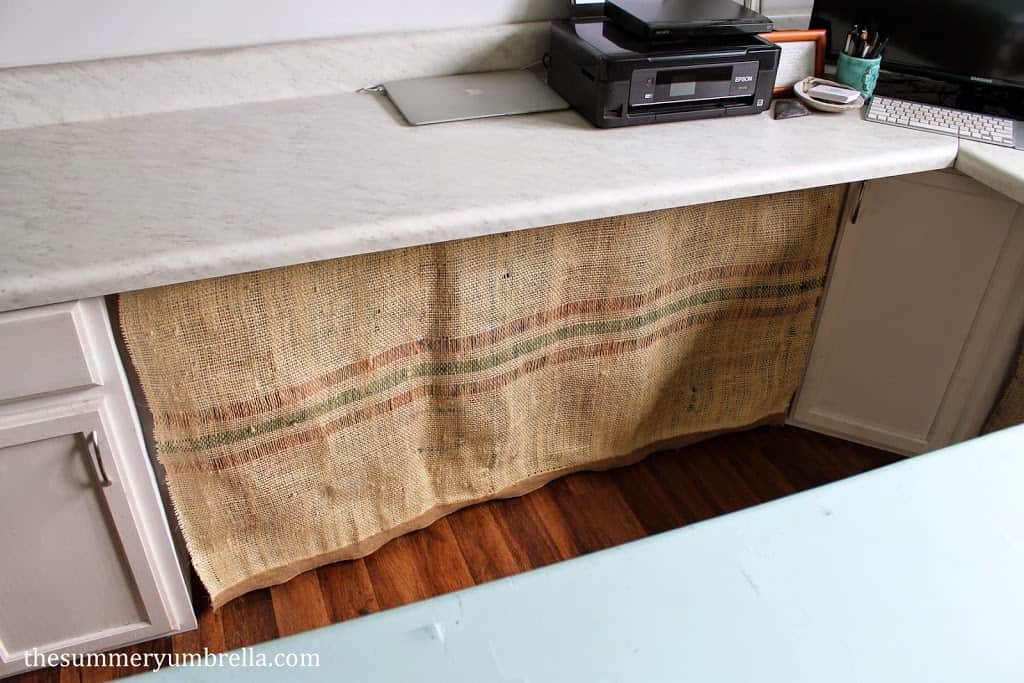 Looking for more nature inspired DIY projects?
Isn't this one of the prettiest peg boards you've ever seen?!? I'm always baffled how paint can change a manly looking item into something appealing and delightful to the eye. Beautiful artwork by
Mae Chevrette
.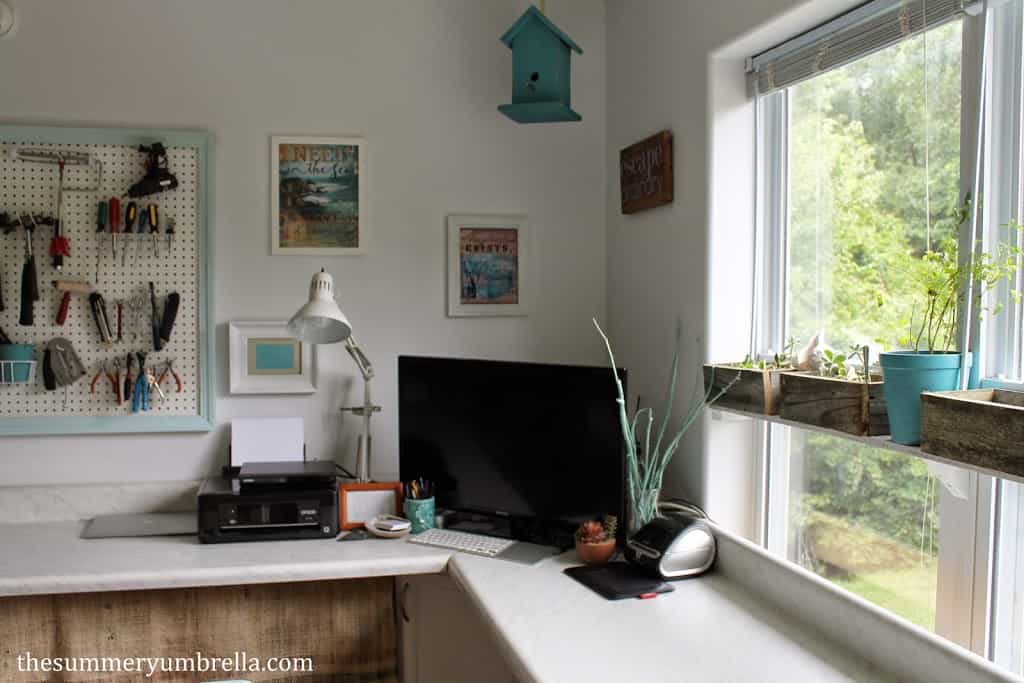 It's one of my new favorite sayings. I truly believe it is something you need to always remind yourself when you're pursuing a creative life. Stop trying to imitate others. Be yourself! Escape the monotony of every day life, and find something new and exciting.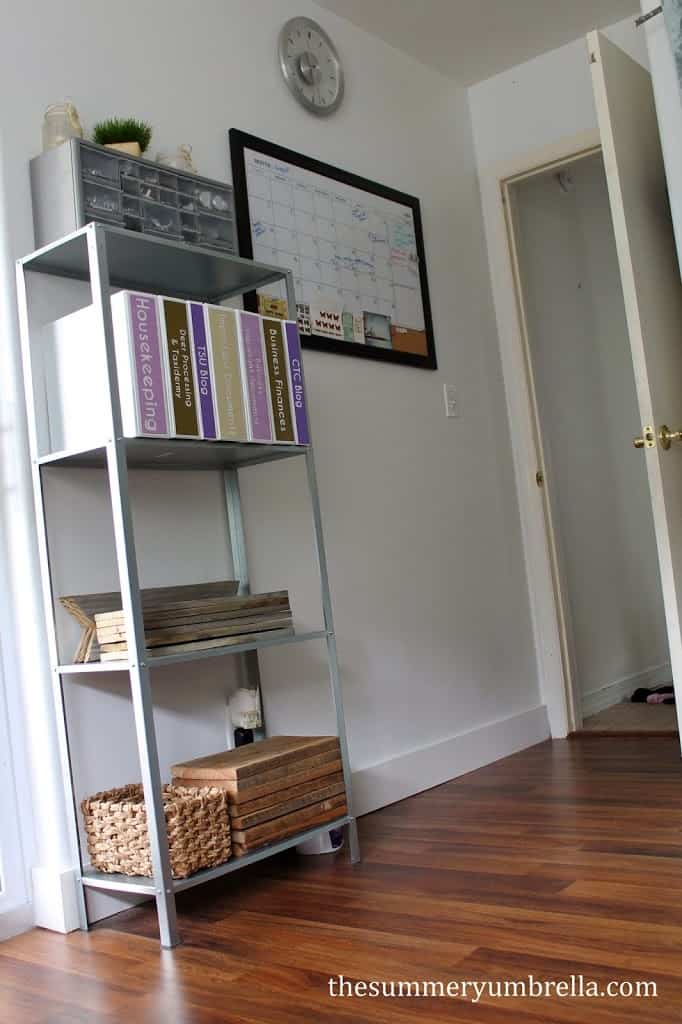 I almost forgot! The last installation to the studio was base boards. Sure, technically we should have done these first, but you know me. Why do it the easy way when I can make the process harder? 😉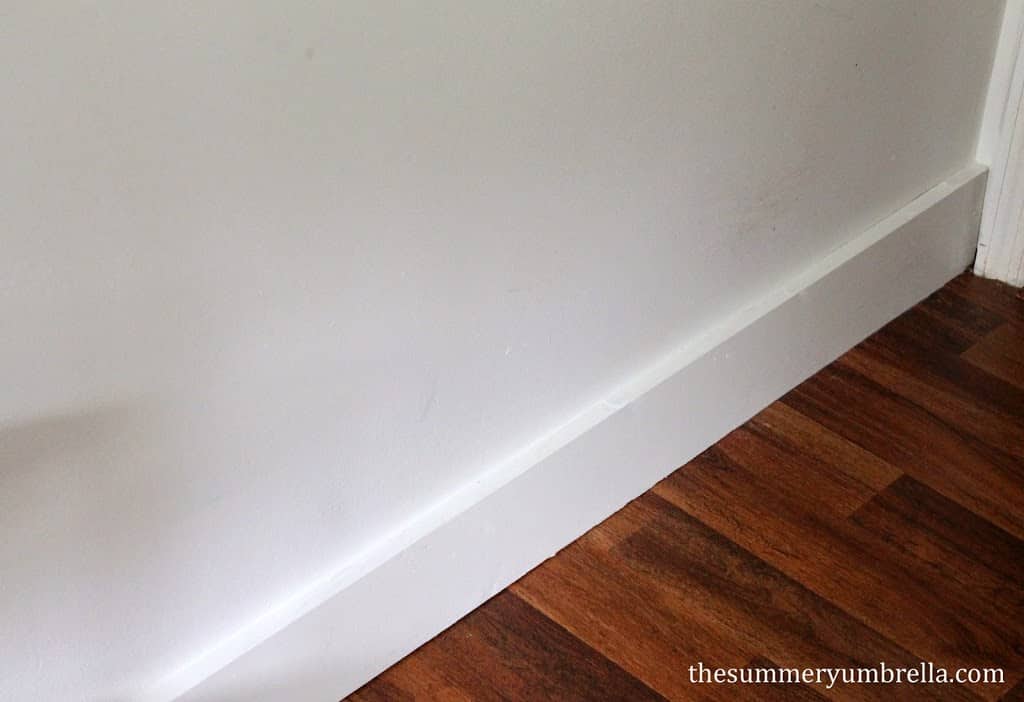 What's really sad is that these are only HALF of my binders. These are just the ones I use on a regular basis. I think I have a problem.
I might have to paint this little hardware storage unit at a later time, but holy cow is it magically! There is a spot for everything. I heart this little organization beauty!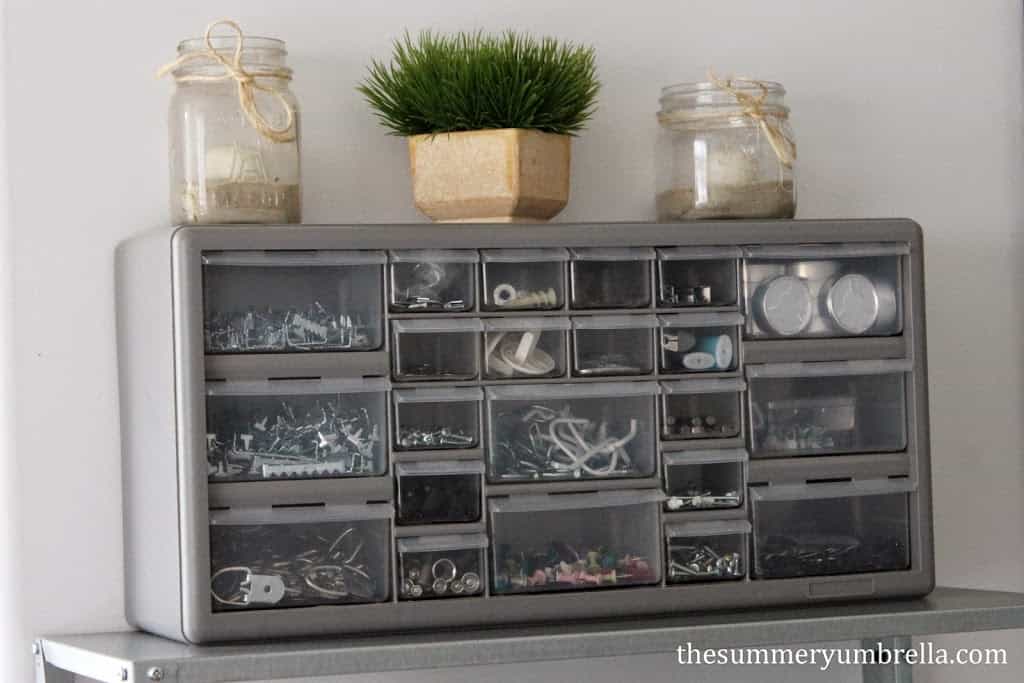 Last, but not least is the closet. Definitely one of my favorite parts of the studio. It is such a breath of fresh air to see all of my paint organized and ready for use!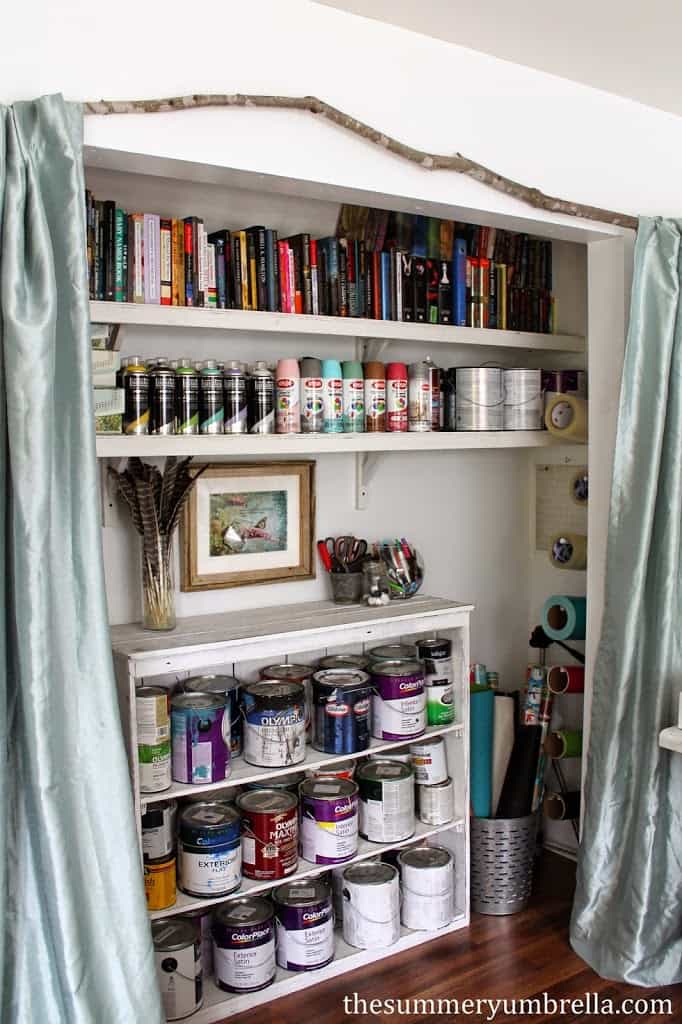 I love bringing elements from outside indoors so this DIY branch curtain rod is ideal for my space, and it is super simple to accomplish.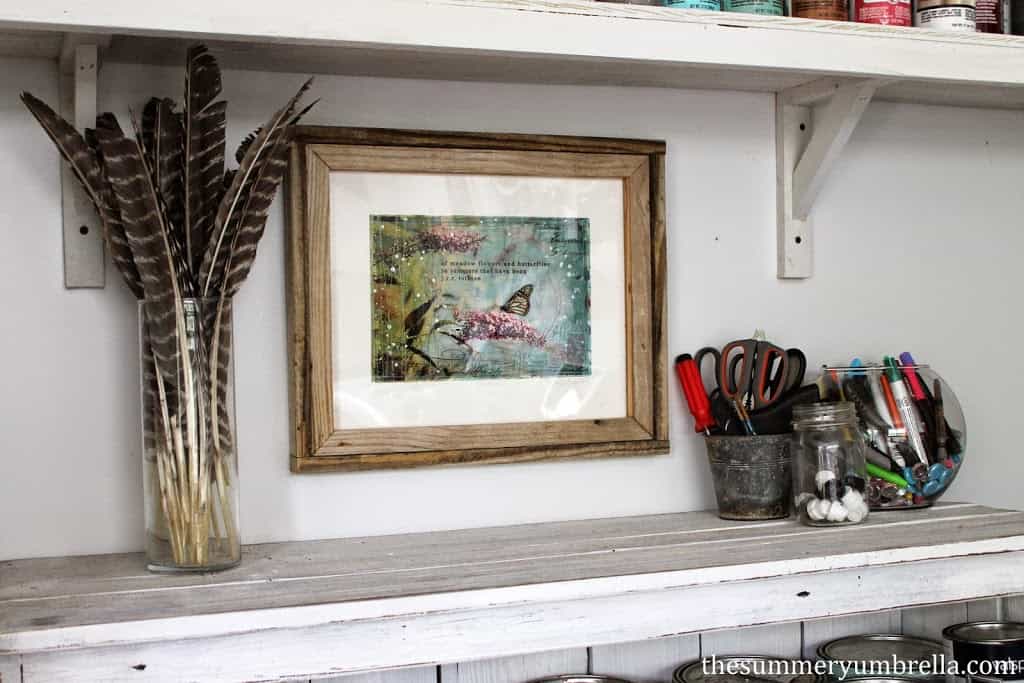 My New Studio: The Reveal
If you haven't been able to tell from all of these pictures I absolutely LOVE Mae Chevrette's artwork. Her mixed media style is simply stunning, and I've always been a huge fan of quotes. So, needless to say… I love to collect her stuff! Check our her
blog
and
shop
. I definitely recommend!
Thanks for checking out my space, and until …. tomorrow!

Pssttt….
Don't forget to check out my
DIY
projects page chocked full of DIY and decorating goodness!