Master Bedroom Rustic Wall Decor Bling for a Romantic Twist
Have you been searching for an easy solution for gorgeous and rustic wall decor for your bedroom? Look no further! Check out this post today!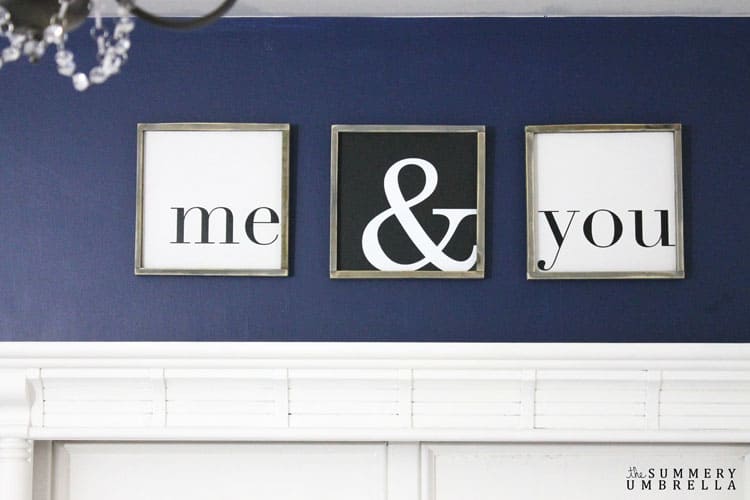 Master Bedroom Rustic Wall Decor Bling
Holy moley have I been struggling to keep it all together lately.
I'm not even going to sugar coat it. I'm going to admit that this girl (aka. ME) is trying to do it all, and have admittedly been failing. Yikes!
I hate admitting failure, but in this case I don't really have a choice.
If you've been following the blog for any period of time I'm sure you've noticed that my blogging habits have been noticeably less and a little (ok, ok a lot bit!) pathetic.
Master Bedroom Rustic Wall Decor Bling
Don't worry–I'm not bored with blogging! Seriously.
In fact, I miss consistently writing, but with opening the new brick and mortar shop I'm learning this little thing called "time management". Ever tried it before?
If not, let me tell you a thing or two about it. Here it goes.
It's a doozy.
Yup. That is the technical term.
Straight outta the doctor's mouth 😉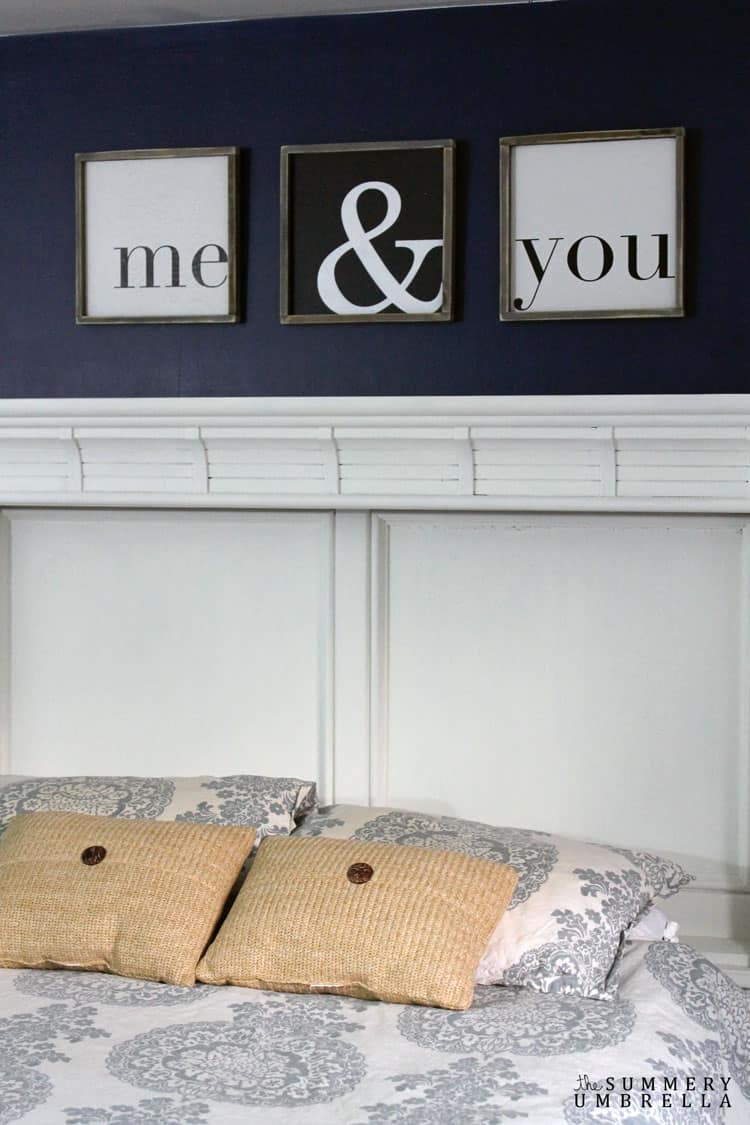 But in all seriousness, I have been attempting to do it all by myself, and have now come to the realization that it is impossible.
Not only impossible, but just downright stupid to think that I should or could do it all myself.
Building your own (successful) business/brand/blog will require you to make a lot of hard decisions, and in order to push forward and improve you need to be able to let other people in to help.
You can try your "darnest" to do it all by yourself, but at some point you're going to realize that even Super Woman needs a little assistance from time to time.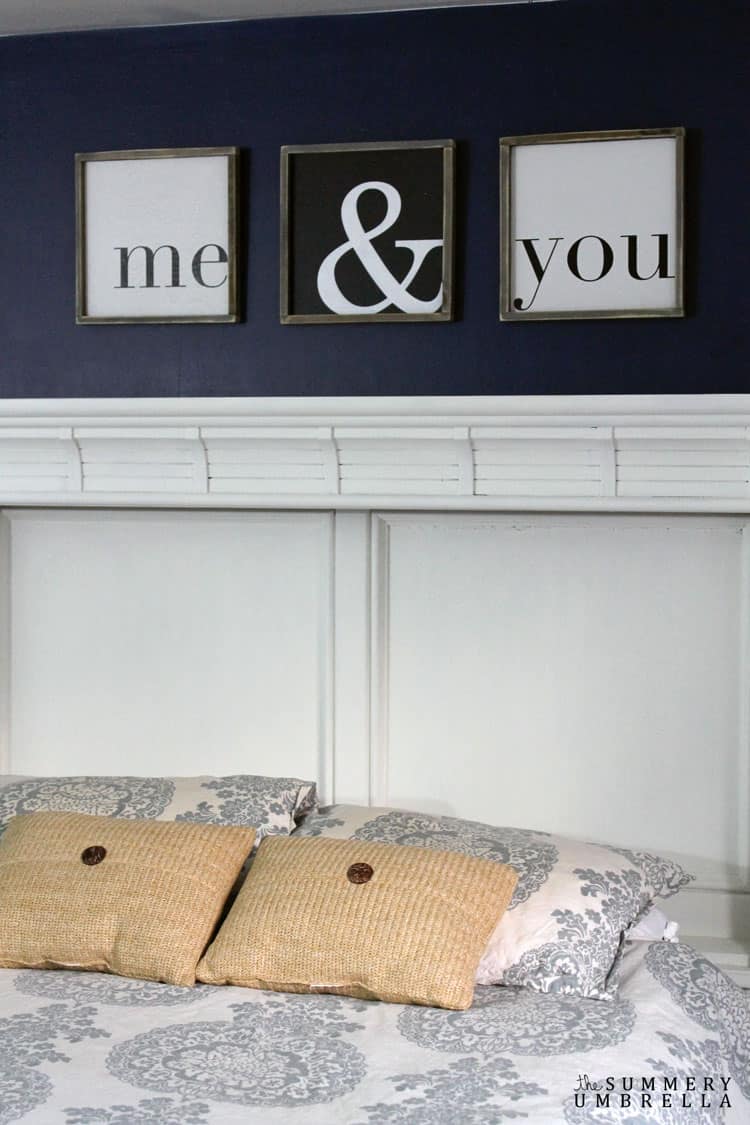 Master Bedroom Rustic Wall Decor Bling
Kind of like your relationship with your husband (or significant other).
At first, there's this crazy excitement of a new adventure.
Then, when that wears off you might get a little scared because you are in a committed relationship, and you're not sure about how you feel.
Blah, blah, blah. You learn more about each other and decide if this is going to work out in the future, and finally take that big leap to become a family/team.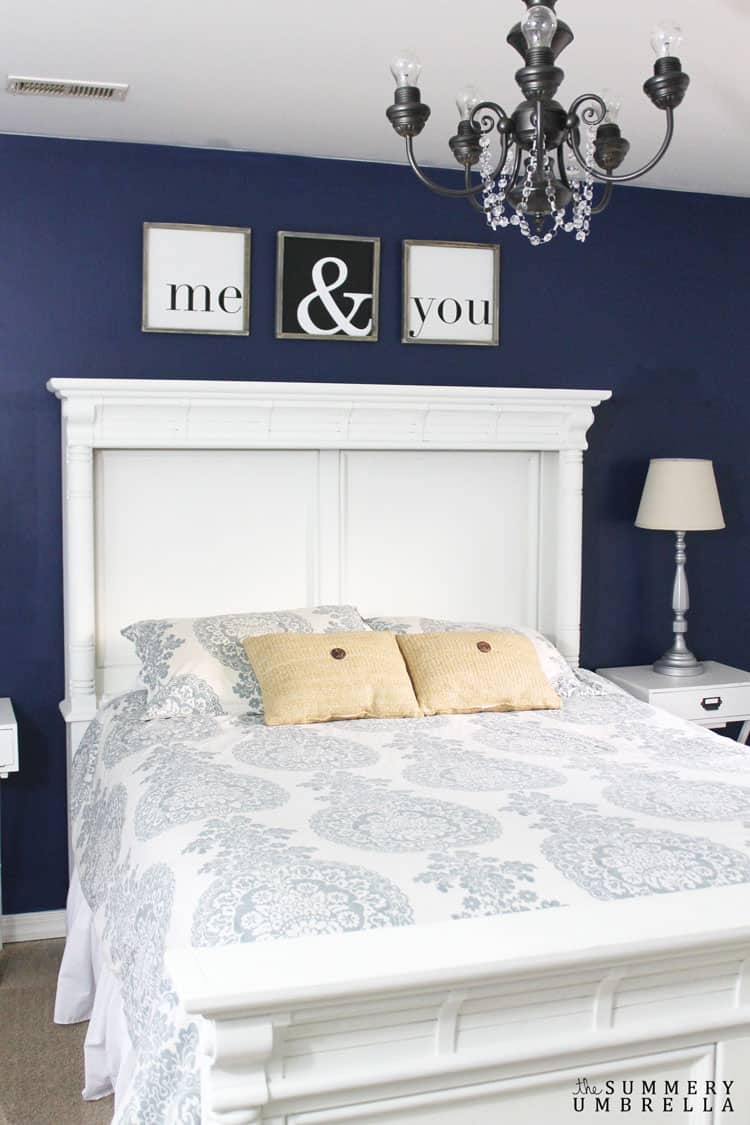 Much like my business, as soon as I got married to my Super Talented Hubby I realized how silly it had been to try to go throughout life without a teammate/partner-in-crime/best friend.

Which brings me back to my rustic wall decor BLING for today.
It doesn't matter whether it's me & you, or even you & me. You need a team behind you, beside you, and most importantly, with you in order to move forward with your dreams and goals.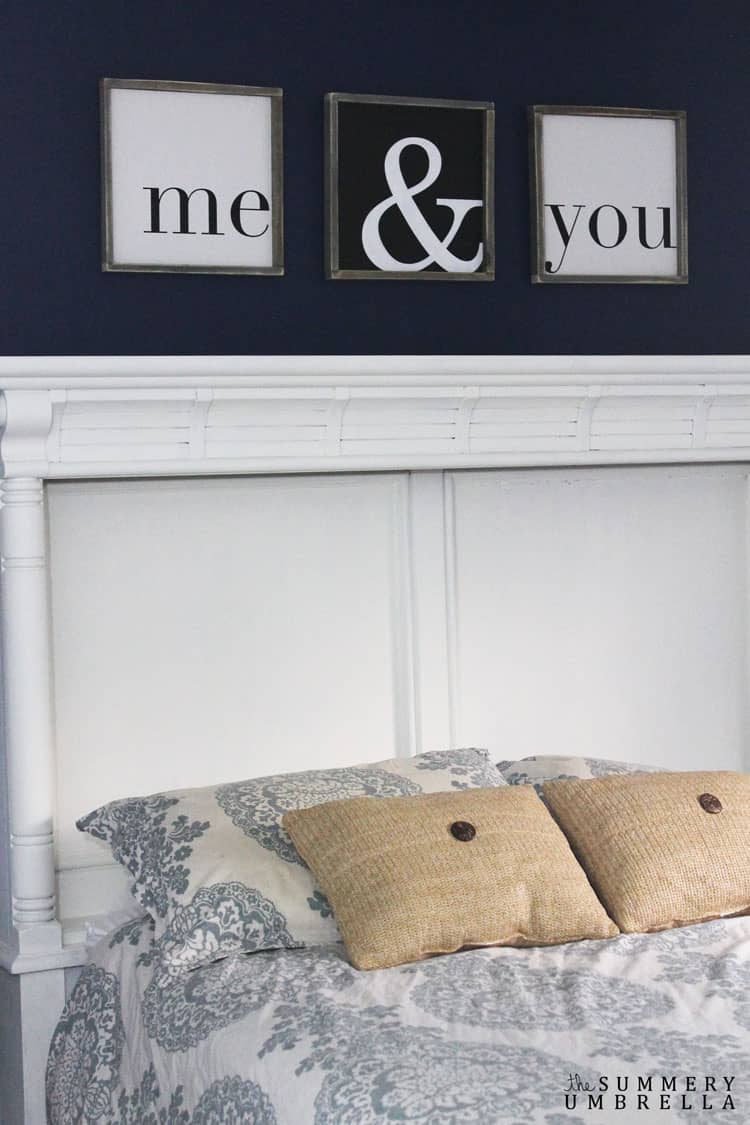 Loving this three piece set? Don't worry. I got your back, Jack!
You can check out and purchase this beautiful You & Me Rustic Wood Sign Set in the shop now.
Here's what I have left to do:
Happy Monday 🙂