Industrial Chic: A Master Bathroom Remodel with a Modern Twist
Come join me as I reveal my beautiful, modern industrial master bathroom remodel! This transformation is truly unbelievable and you won't want to miss it!

Holy cow I've been hinting around about this master bathroom remodel reveal for a long time, haven't I?! I feel like it should have been revealed months ago, but in all reality, we just finished it up earlier in the month.
Since Mike and I did all of the work ourselves we saved a TON of money in the process, but it also took us a while to accomplish everything with our work schedules. Those good ol' work schedules! Always messing everything up 😉
Needless to say, I'm really excited to reveal my new favorite room of the house, and I can't wait to hear what you think!
Just in case you've missed the transformation here's where it all started: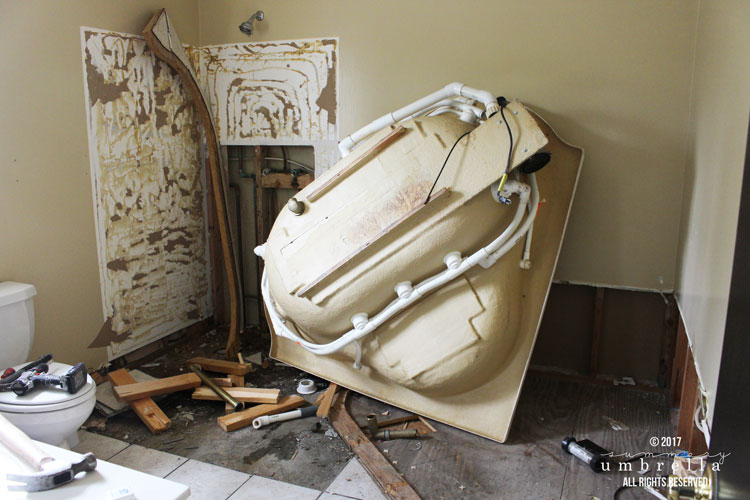 It's a little different, right?! So, without further ado…. grab yourself a hot beverage because this might take a while!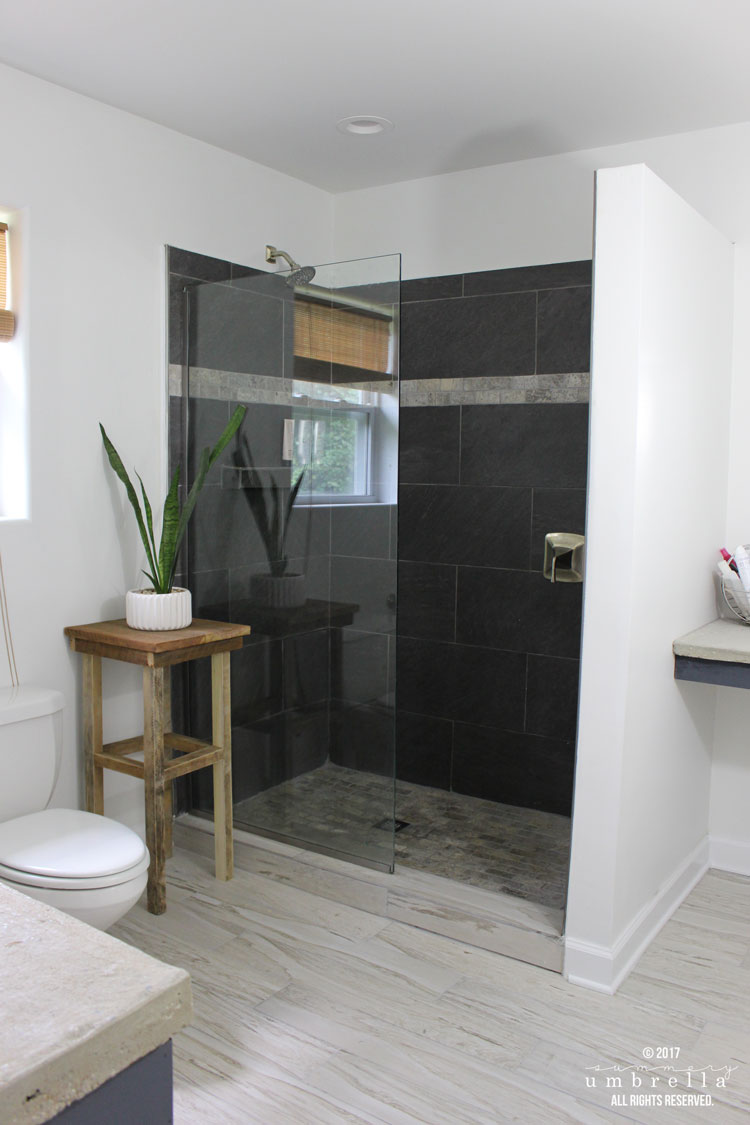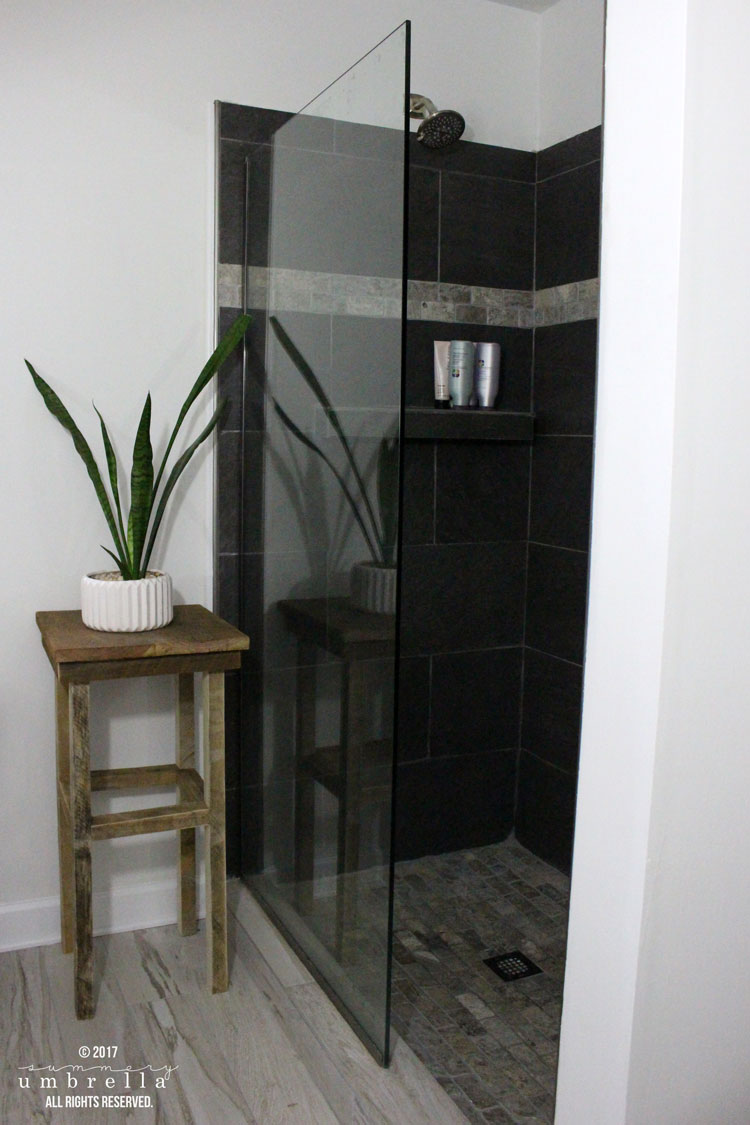 Loving this gorgeous DIY wood plant stand? Then you'll definitely want to check out the full tutorial! I even include a video and plenty of visuals to help you make one for whatever room of the house you'd like to put it in. It's great for indoors or out!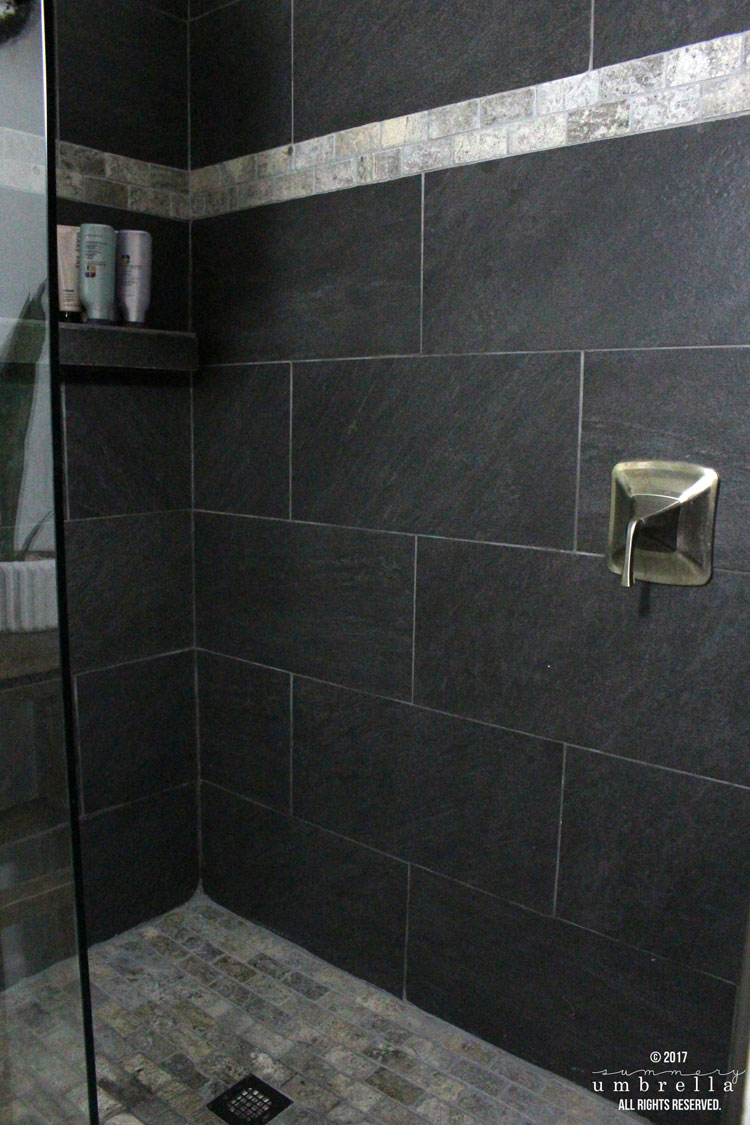 Originally I wanted to use this charcoal tile on my entire back wall, but I quickly vetoed that idea. Boo. However, I think this alternative turned out just as beautiful and definitely gives it a unique and eye-catching twist.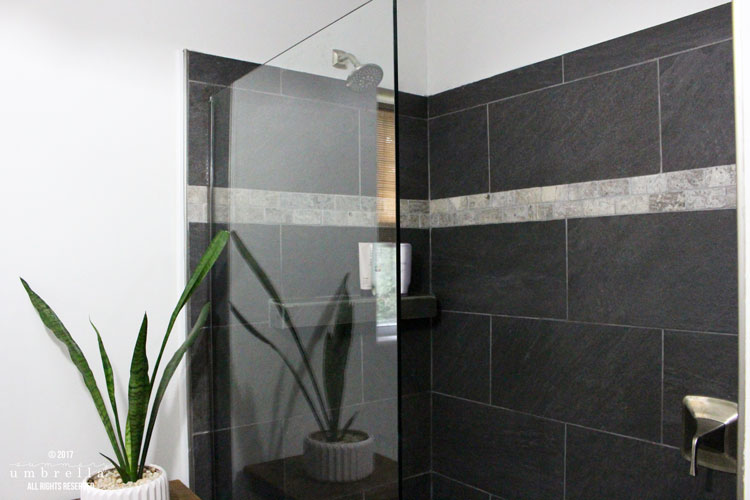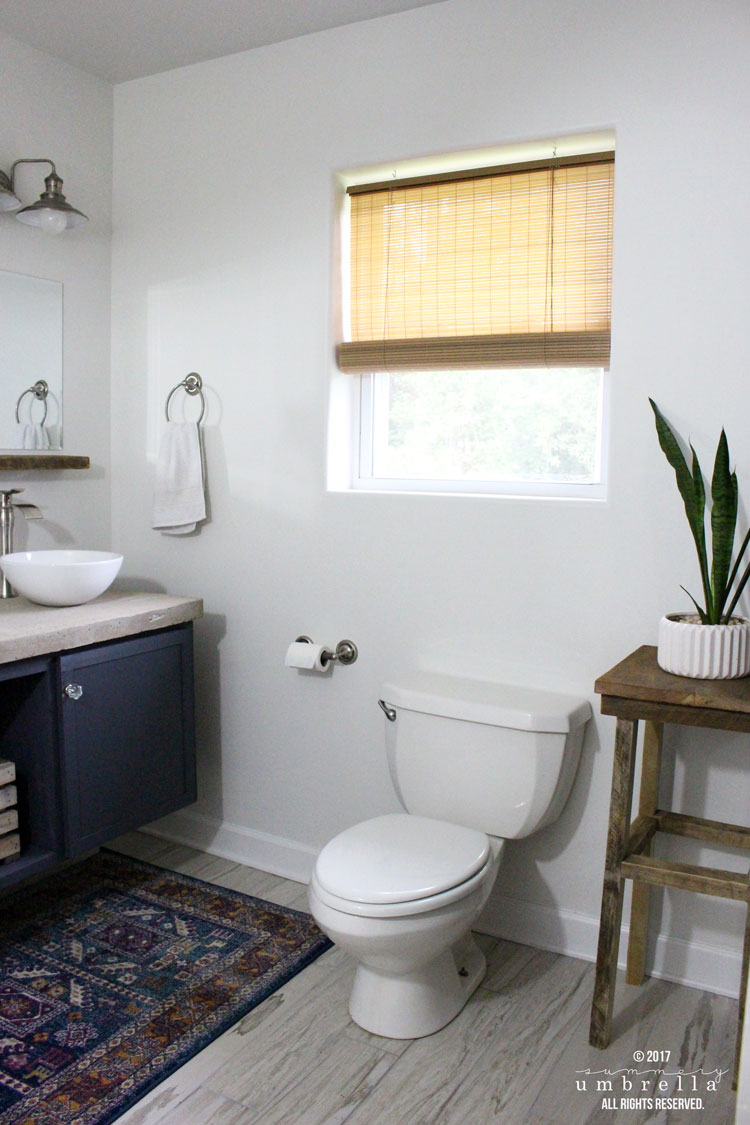 My Industrial Master Bathroom Remodel Before and After
I have to admit that I kind of struggled with what to do with this window covering. Especially since our toilet resides right below it. I typically like long, flowy material, but for obvious reasons, I knew that this was not the best idea!
So, I decided to opt for my second favorite material which is a bamboo blind. Not only does it keep the sun out and provide privacy, but the coloring and simplicity also blend in perfectly with the rest of the room. Score one for me!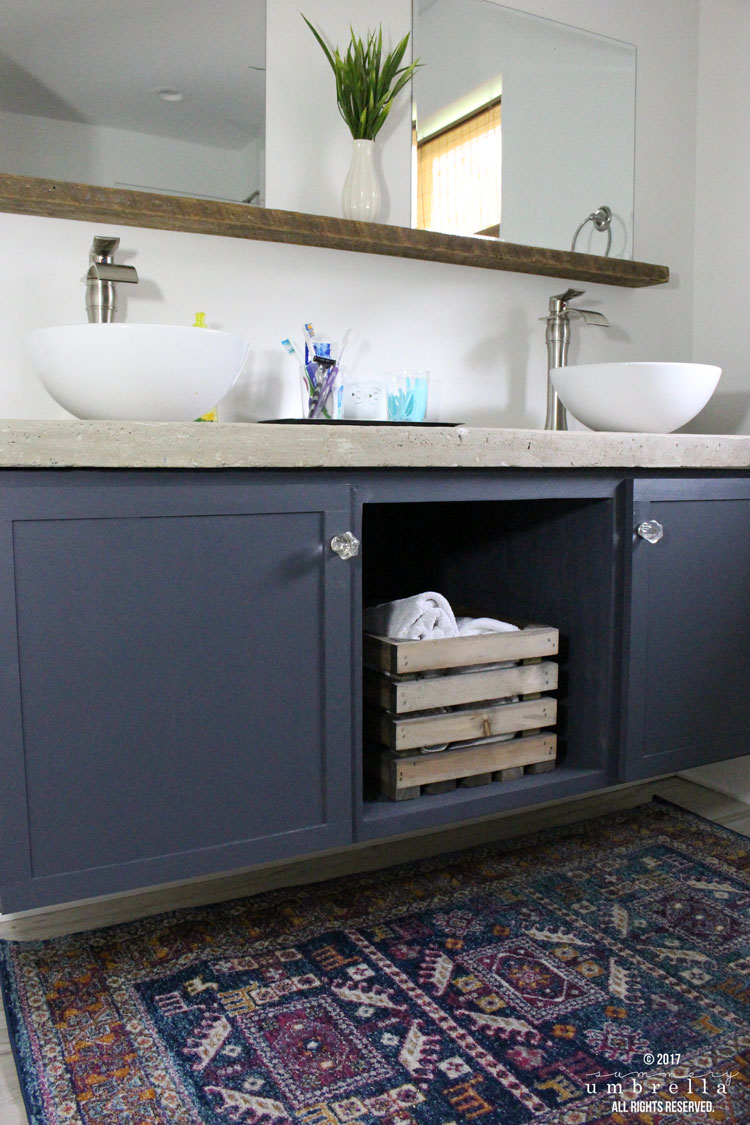 I never realized how important handles and knobs were until I put the right ones on. Have you ever had that experience before? You were living with something that was just "ok", and then with a quick change, it made all the difference?
That's exactly what happened when we added these gorgeous clear glass and brushed nickel Victorian knobs. They just added that last piece of detail that our bathroom vanity so desperately needed. Sigh. Love these beauties!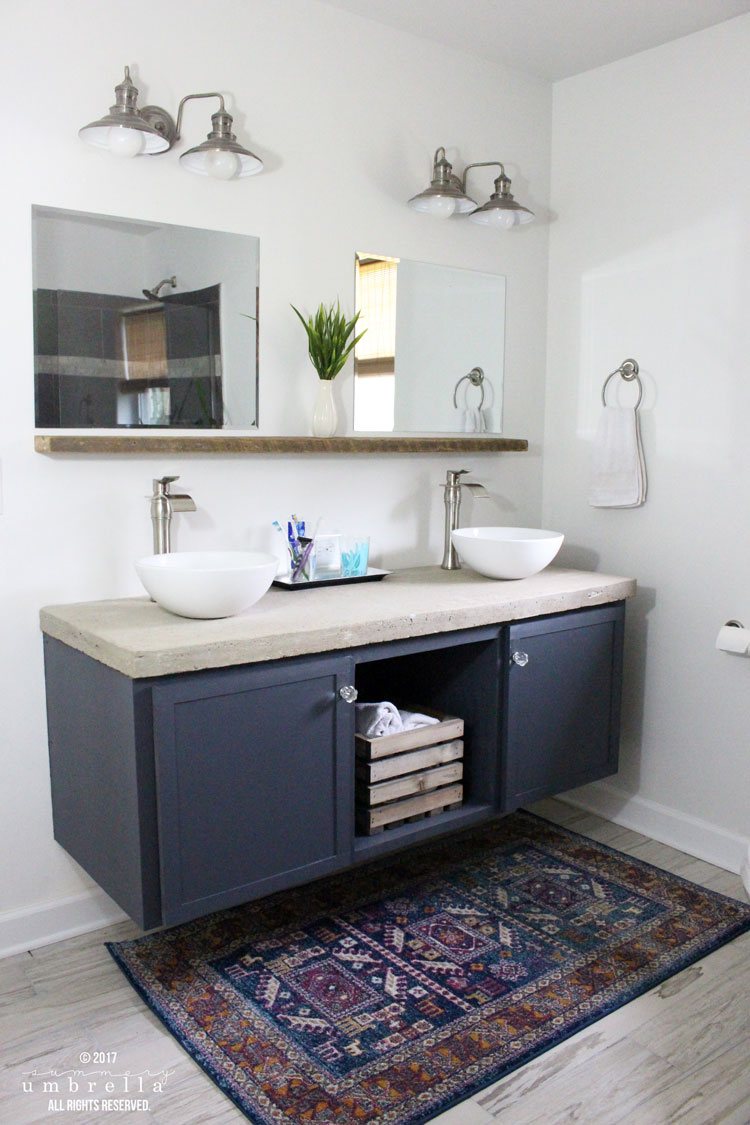 Plus, don't even get me started on this rug!! I spent weeks looking for the best one, and now I wish I had bought every size. Being obsessed is definitely an understatement. Just enough color to make it blend as well as pop out where it needs to!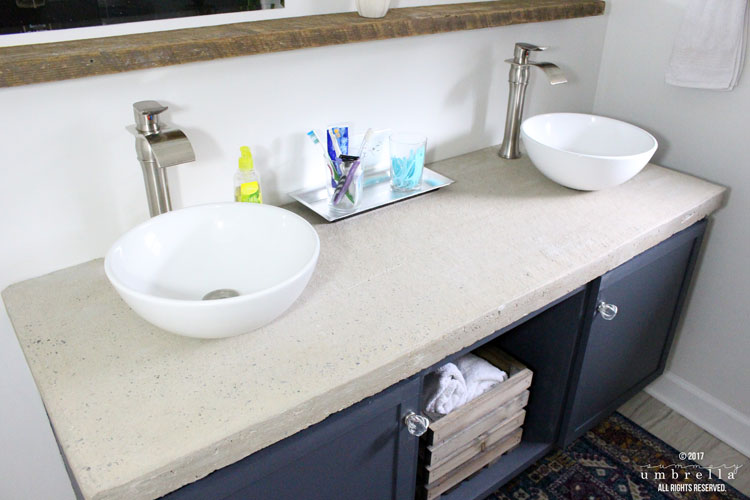 Looking for other bathroom-related posts?
Looking for the rest of the products used for this master bathroom remodel?
Sources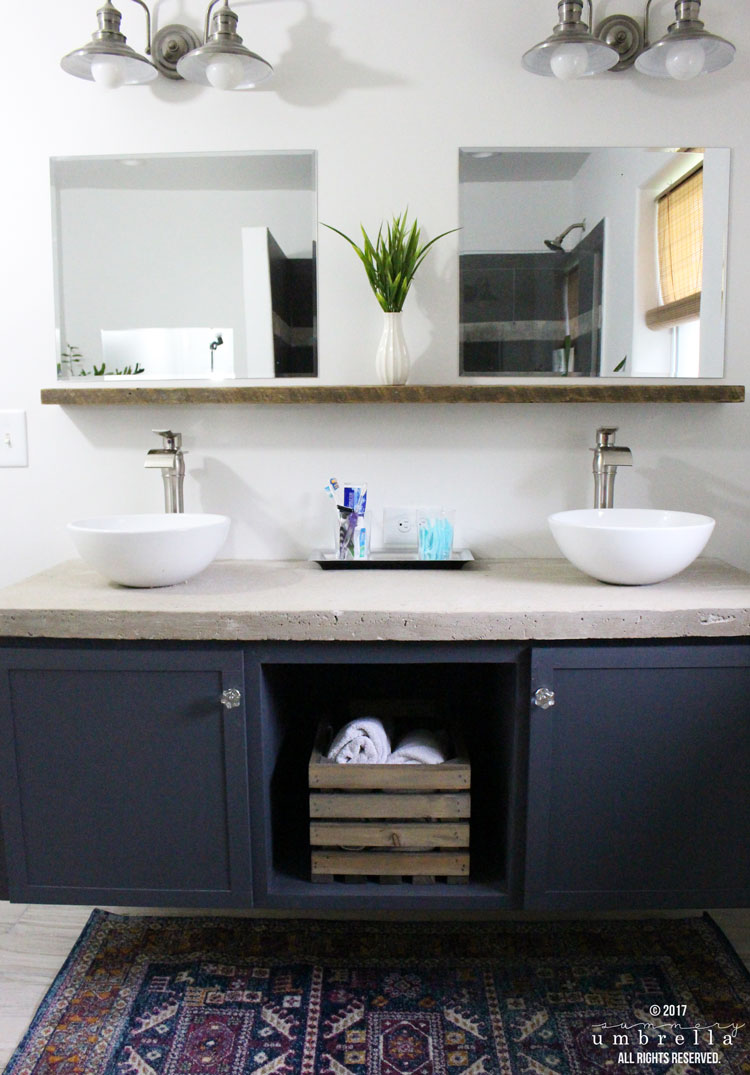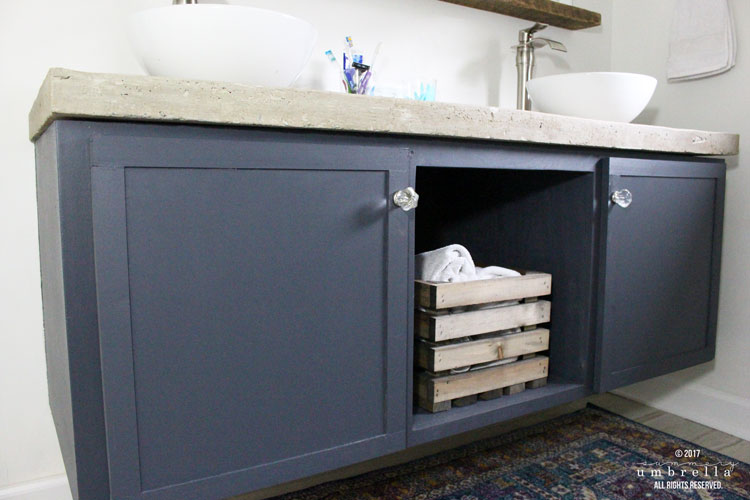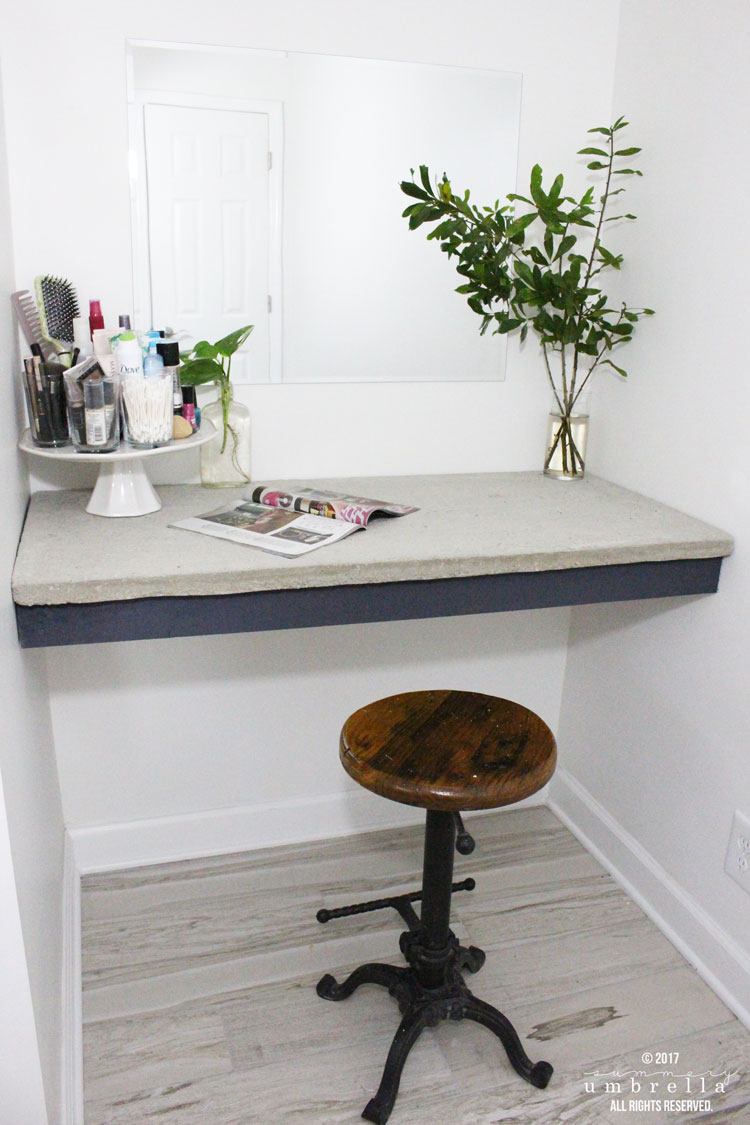 My Industrial Master Bathroom Remodel Before and After
Didn't it turn out great?! I hope everybody has a great weekend, and I'll see you again next week!
If you loved this project then you'll definitely want to browse some of my other DIY Projects that are full of step-by-step tutorials as well as freebies galore! Can't wait to see you again, and Happy Crafting!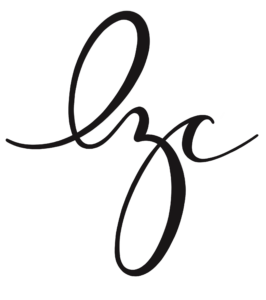 Let's be Social
This post was updated in November 2022.