The Easiest Kitchen Backsplash Ever
This post is sponsored by Aspect Tile. However, I will still be providing my amazing readers with opinions that are 100% my own, and based on my personal experience using their AWESOME products.
Have you ever started a project, and realized that it was 100x easier to accomplish than you ever imagined?
Honestly, this rarely happens for me. Truth be told, the mass majority of my projects end up being 200x HARDER than I originally imagined, and then end up taking soooooo much longer to accomplish. Major bummer, right?!
Thankfully I was very, veryyy happy how easy it was to use Aspect Tiles for my new kitchen backsplash.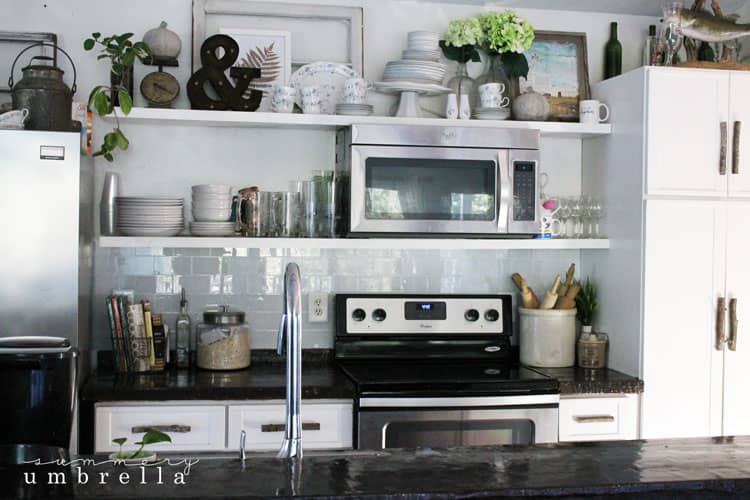 I used their 3 in. x 6 in. Glass Decorative Wall Tile in Frost just in the section underneath my microwave and above the counter. At a later time I might add more, or even complete the entire wall with these tiles, but for now, I'm loving this little bit of texture to an otherwise very white wall!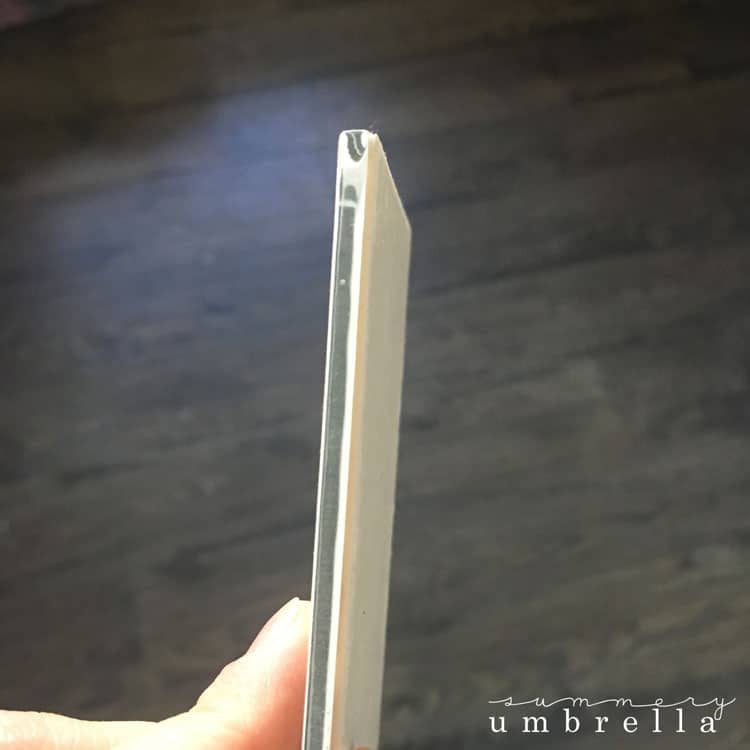 As you can see from the above and below pictures they are fairly thin, but all you have to do with these beauties is peel off the protective layer of paper to reveal a sticky side and slap those babies onto your wall.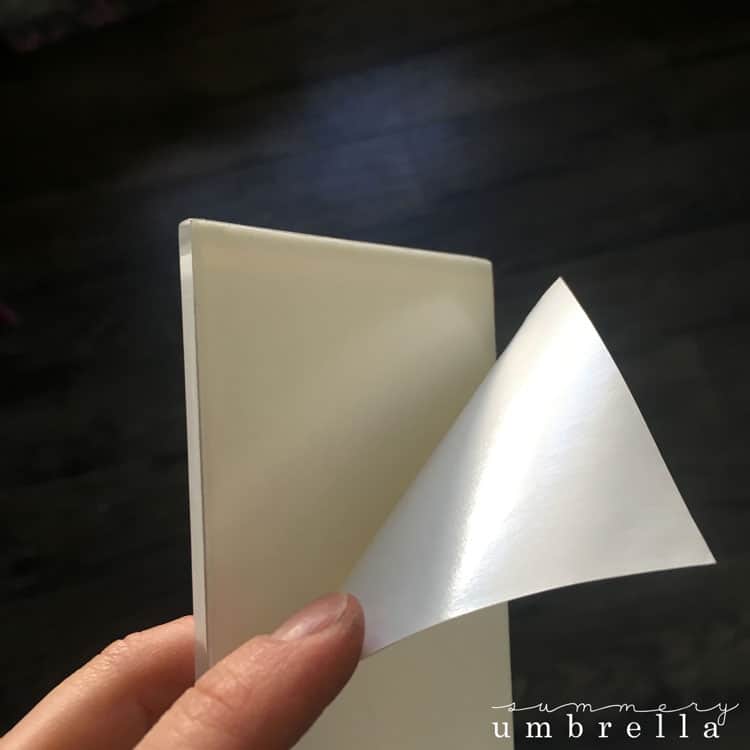 There were a few pieces that I needed my husband to cut (he used his diamond wet saw) to fit the tiles into their correct spaces, but other than that it was completely smooth sailing!
Ok, the downside.
This particular color was super hard to photograph!
I know, I know. Such a downside 😉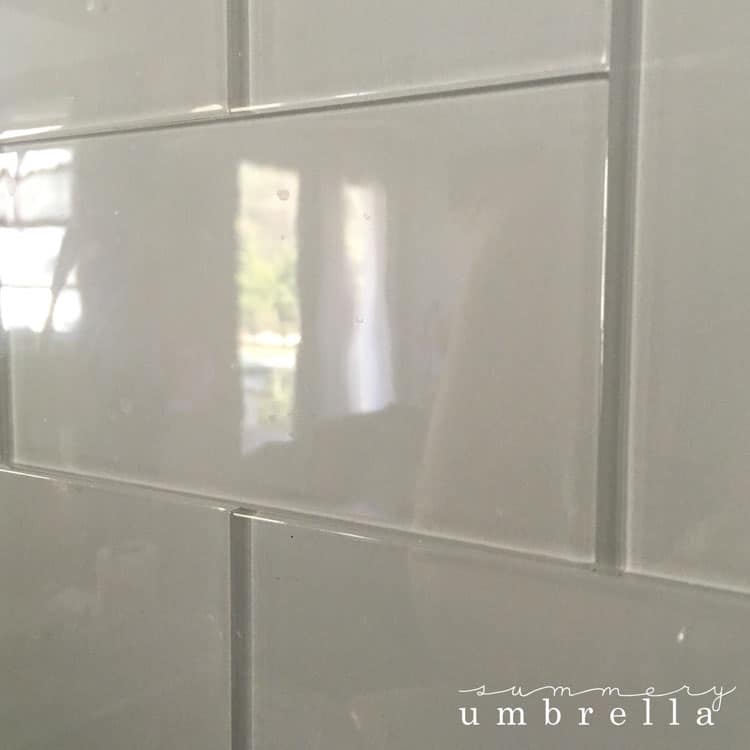 However, on a side note, I did notice that they do not stick as well to your wall if it has any defects to it.
For instance, a corner of our wall has a slight curvature to it and one of the tiles didn't stick as well. Not a deal breaker by any means, but I just thought I'd mention it in case you have a similar wall situation.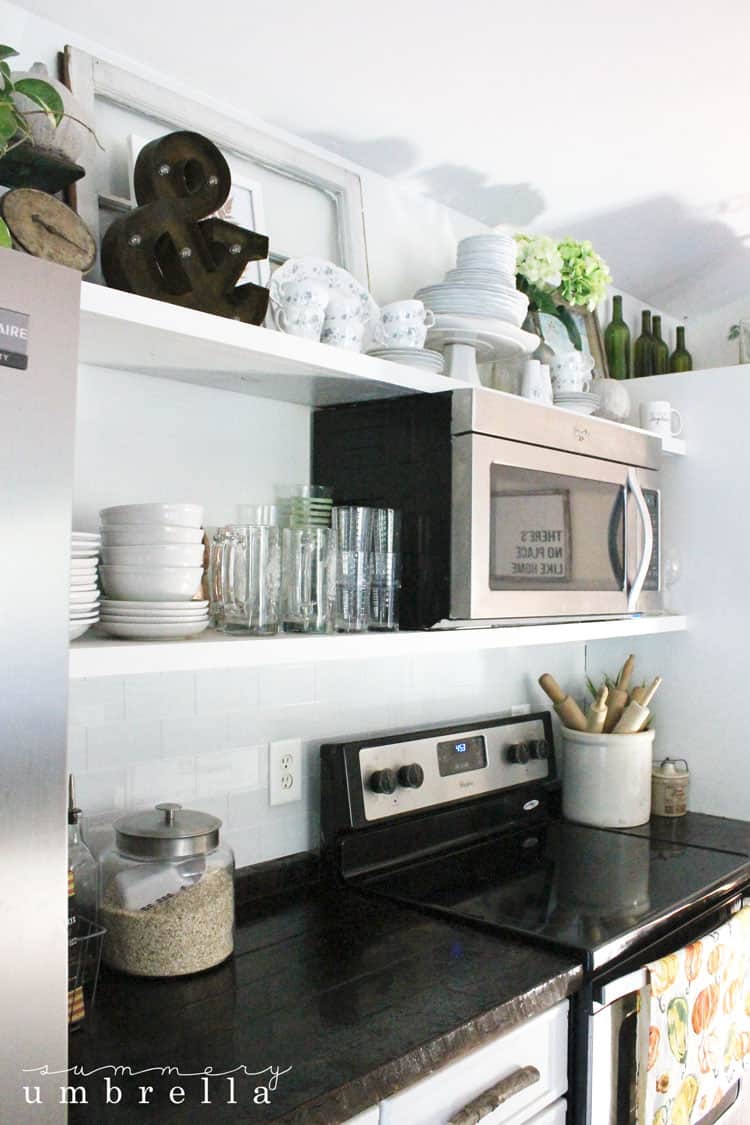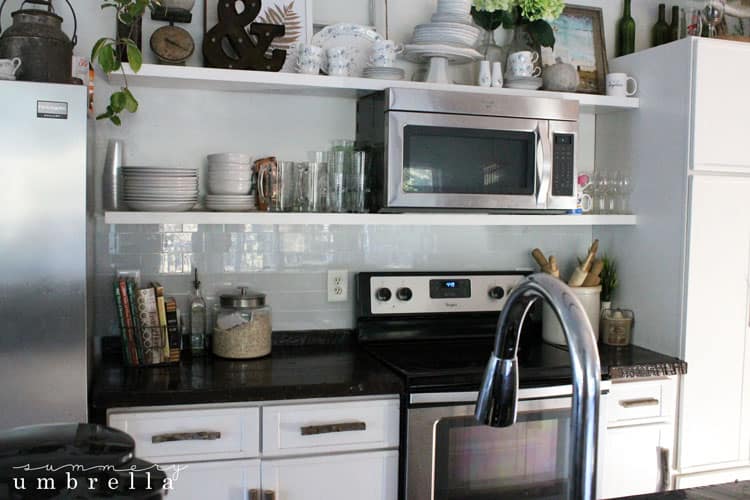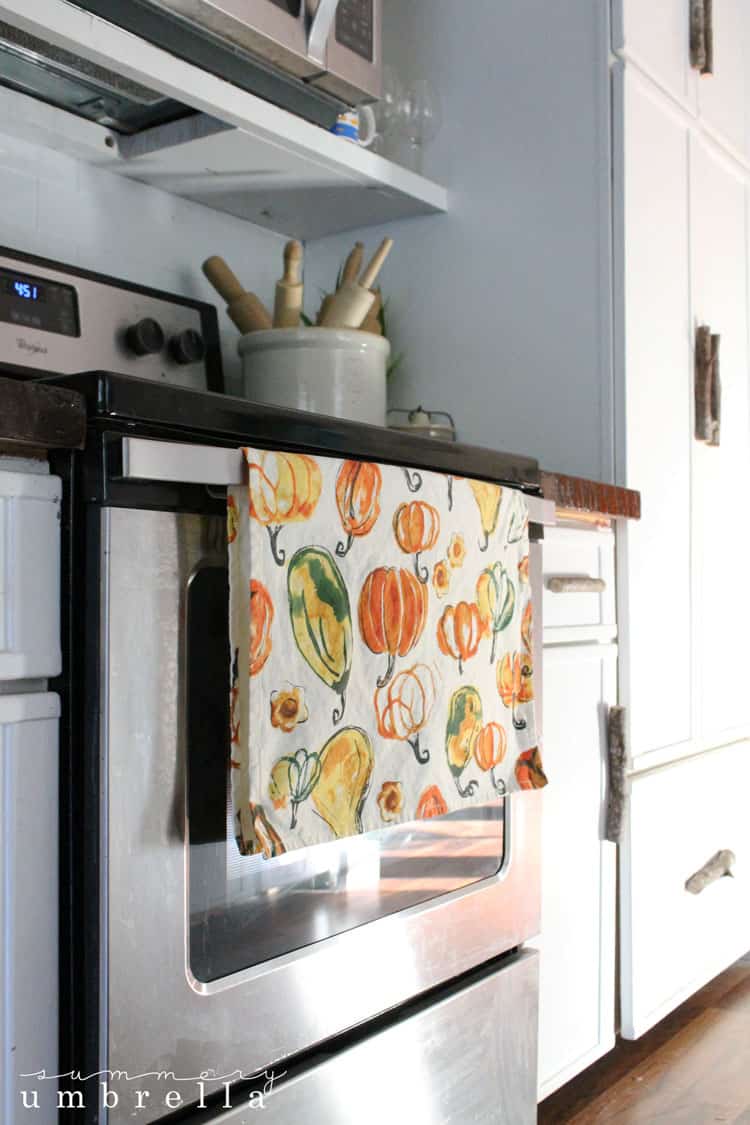 The Easiest Kitchen Backsplash Ever
It just goes to show that even when you think you're "done" with a particular room (you know, like in my Kitchen Reveal awhile back) there is always one more thing that you can do to make it shine!
What do you guys think? Gorgeous, right?!