Who wants to hear a ghost story?!
I already know you do, but let me first start off with this…
Mike (aka. Super Talented Hubby) and I never were the types to believe in ghosts or anything within this realm. HOWEVER, now after living in our home for almost a year and half our minds have definitely been changed with the turn of events! Ok, now that this little "disclaimer" is outta the way let's move on to the good stuff!
ONCE UPON A TIME…
There lived a couple in our now current home. From what I've gathered from our neighbors they were very nice people and enjoyed a good ol' cocktail every now again (who doesn't!?), but unfortunately both came to their end too soon in life.
He (lets call him Mr. M) choose the route he would like to take out, and Mrs. M fell down the front steps chasing after a rambunctious puppy.
P.S. Just in case you're wondering… we live in a flood zone so our house was built way up, up, up in the air to keep us safe during those wild and crazy watery times. 😉
P.P.S. We did not find out about our former residents until after we signed the paperwork. Not that we really care now, but this was not prior knowledge, or even apart of our house selection process.
BEFORE of the FRONT
Needless to say, Mike and I immediately decided to add a coat of Rustoleum Deck and Concrete Restore 10x in Slate to our front steps to ensure this same fate did not become a trend!
See how we accomplished this refresh with my 5 Steps for Updating Your Deck post. The transformation was and still is so amazing!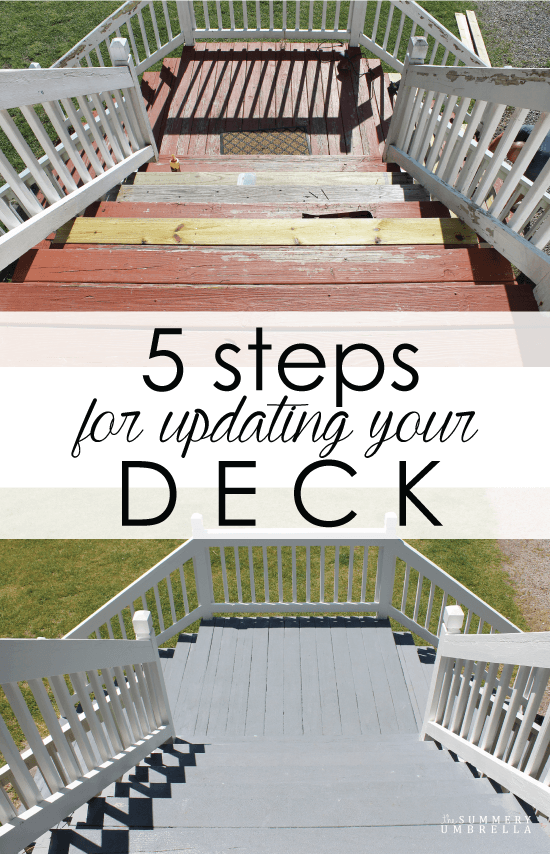 Then, one of the BIGGEST problems we faced with our "ghosties" was the front door. While we had a lock on it, it didn't exactly shut all the way, and I can't tell you how many times it mysteriously opened.
BEFORE of our FRONT DOOR
INSIDE of FRONT DOOR
For instance, one night (when my studio was still in the guest room) I heard the front door open, the dogs going bat-sh*t crazy, and then slowly close again. I just figured it was Mike coming home from the store. However, after 10 minutes had gone by and he hadn't greeted me I decided to go investigate. Much to my dismay, he had not arrived home yet. Freaky, right!?!
So, a new door and lock handle set was an absolute must!
AFTER of FRONT DOOR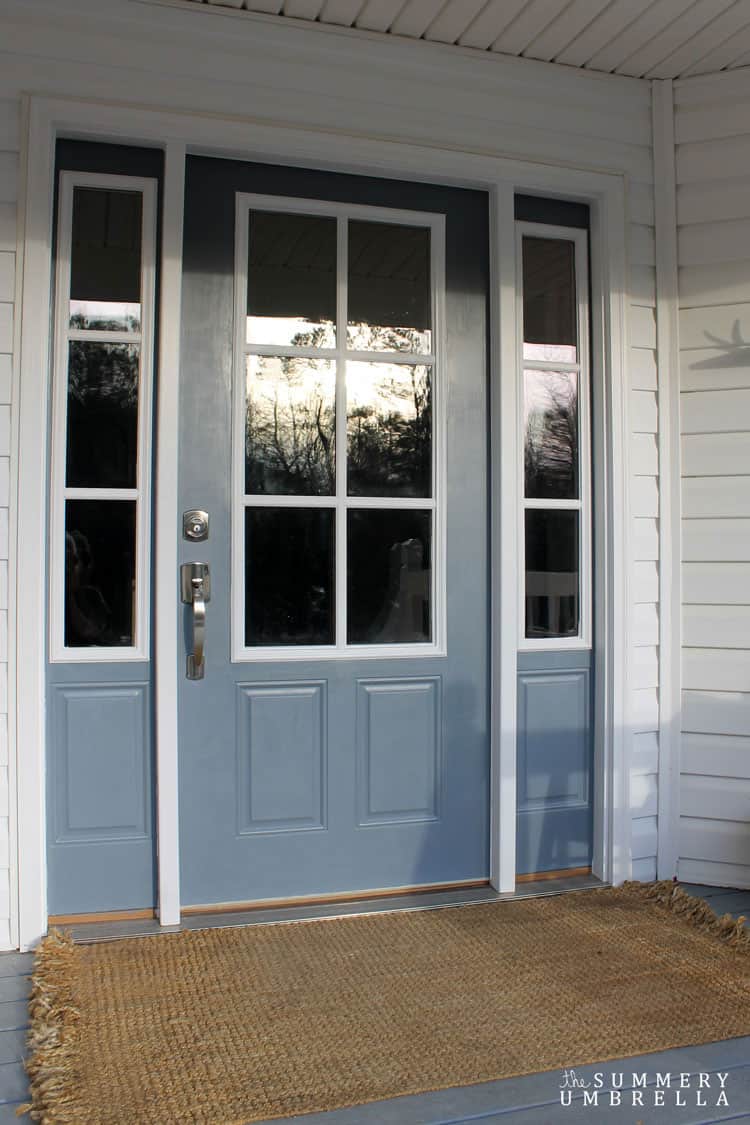 Let's not even go there with our lighting situation. Not only was it incredibly amusing trying to figure out which light switch went to which light, but it was absolute chaos when it came to lights turning on and off on there own.
BEFORE KITCHEN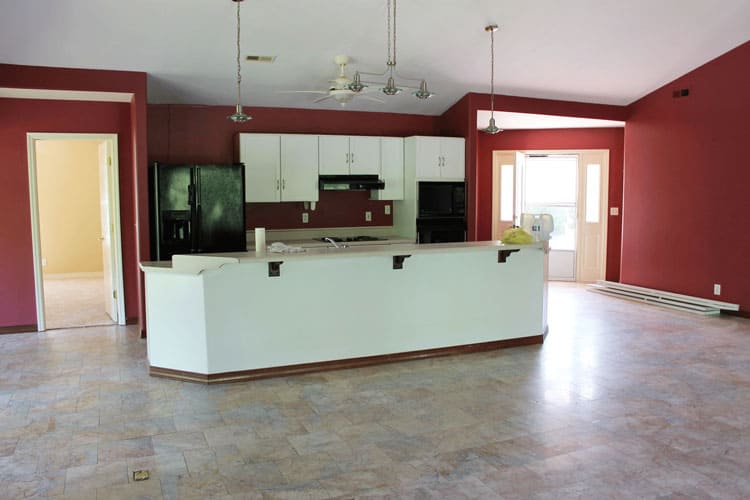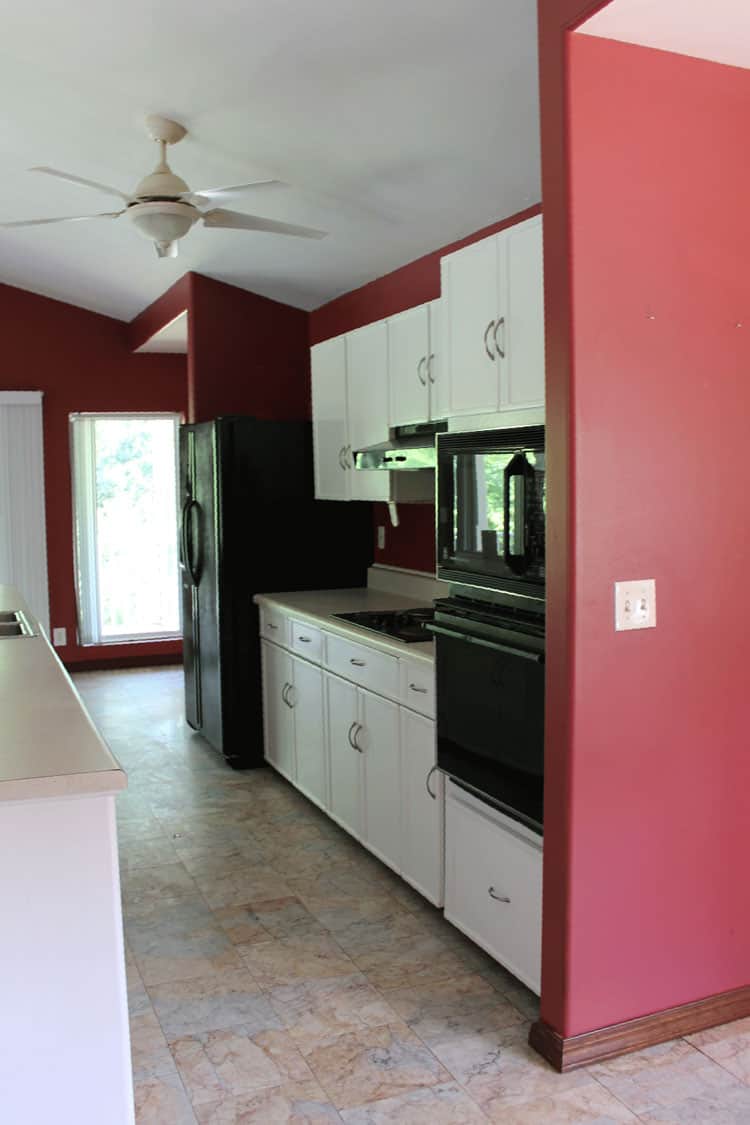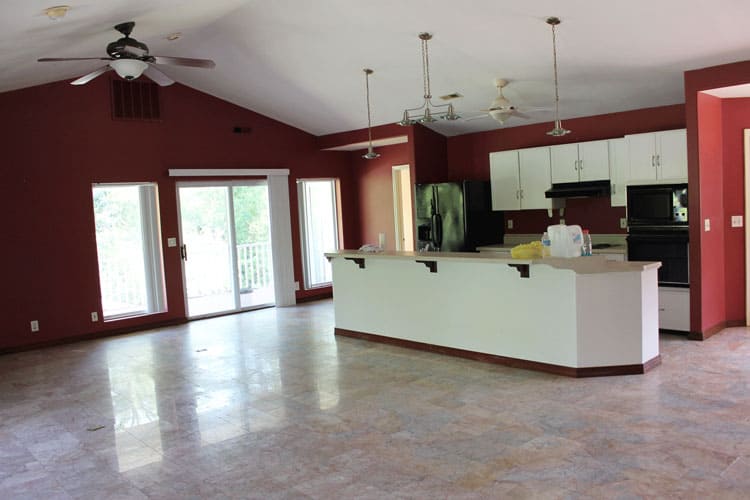 AFTER KITCHEN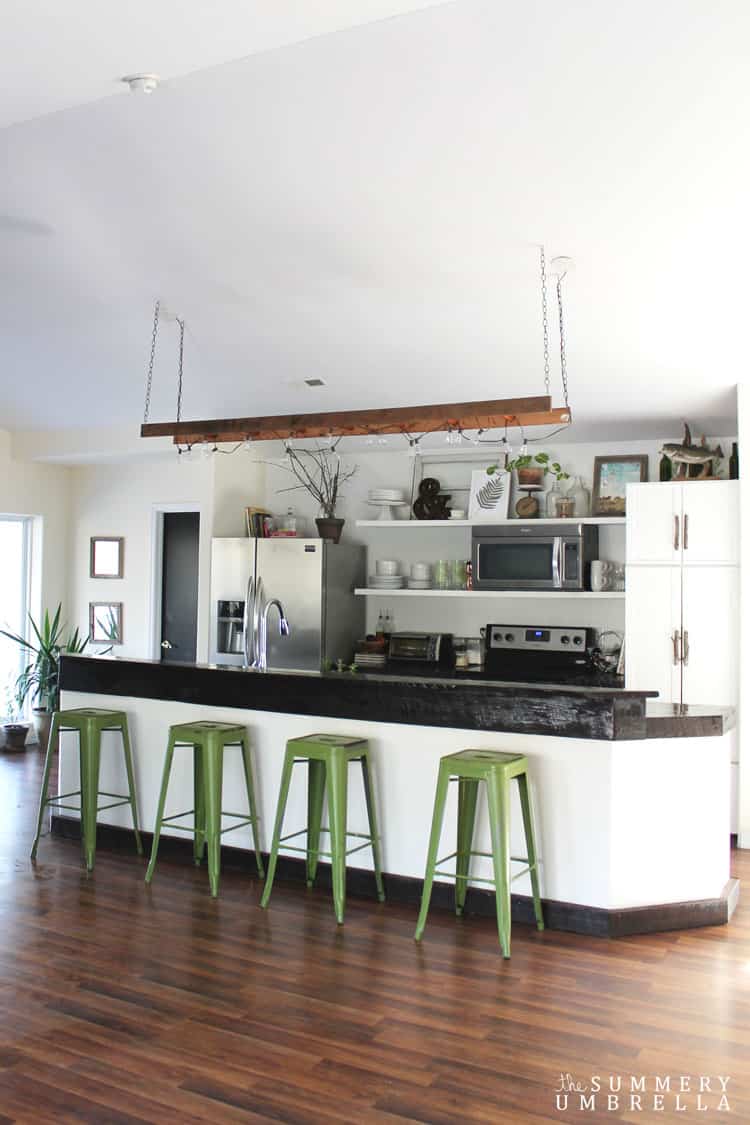 So, after we had so many issues with our lighting situation we (well, let's be honest–mainly me then enlisting the help of Mike 😉 decided to add/create all of our own. How gorgeous did this DIY Ladder Light turn out?!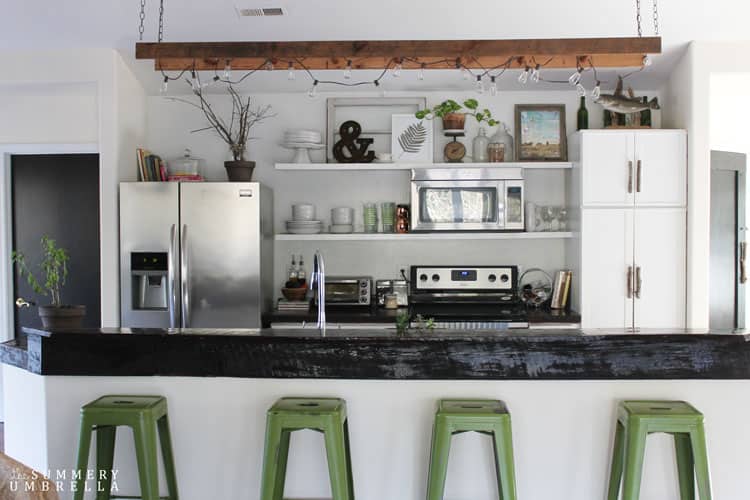 BEFORE of DINING AREA
AFTER of DINING AREA
I have to admit that this coffee station is my pride and joy in our home. It's such a beautiful piece, and I love that it can be styled for every season, holiday, or event!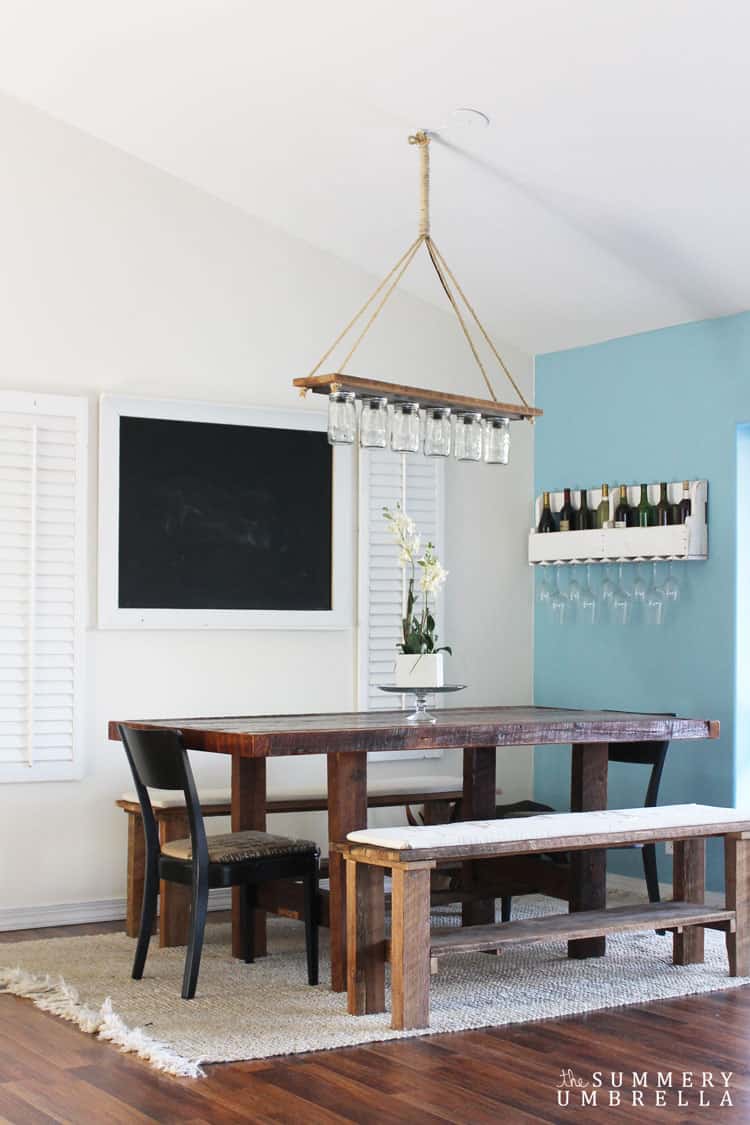 Would you believe that this mason jar pendant light was made from a vanity light strip?!
About a year ago when we first painted and upgraded the bathroom I thought I would be happy with the outcome, but unfortunately I do believe it needs an additional upgrade. Ohhhh the trials and tribulations of a serial DIYer. HAH!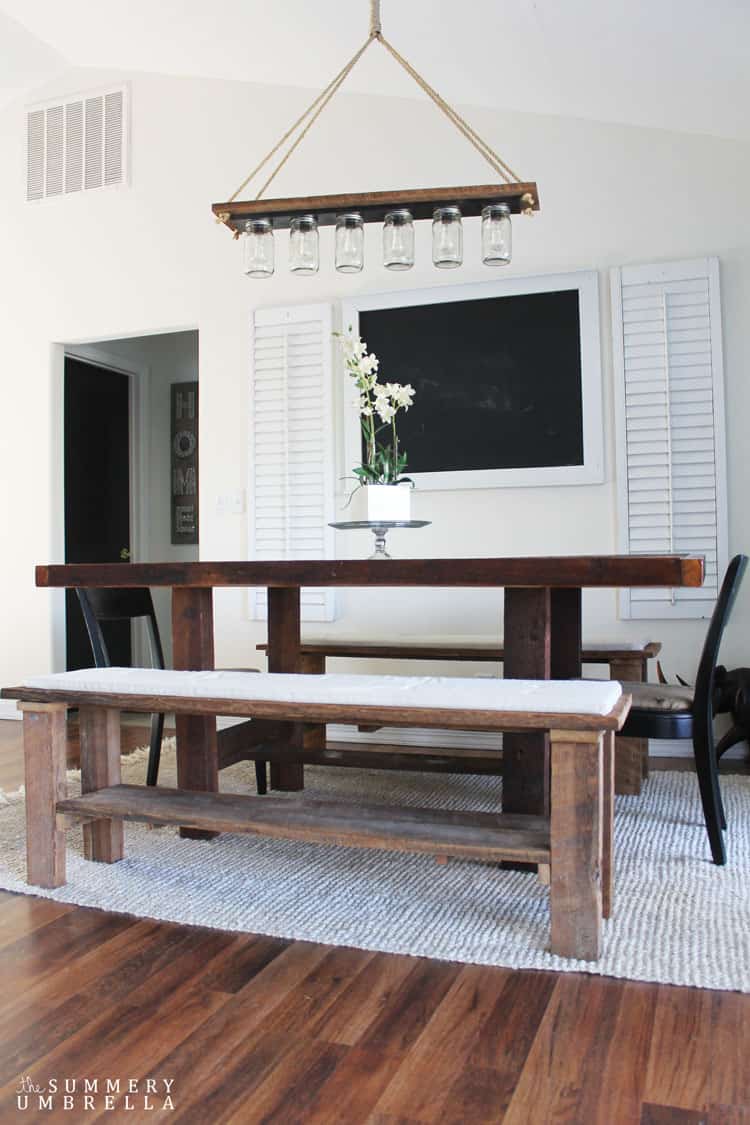 I feel very fortunate that our other worldly friends have stayed out of our bedrooms though. Thankfully they have stuck mainly to the living room/kitchen, and more commonly, in Mike's shop below the house. Better him than me! He is constantly telling me that he hears knocking on his doors and windows, and random running around upstairs (not from the dogs). Yea… no thank you!
BEFORE of MASTER BEDROOM & BATH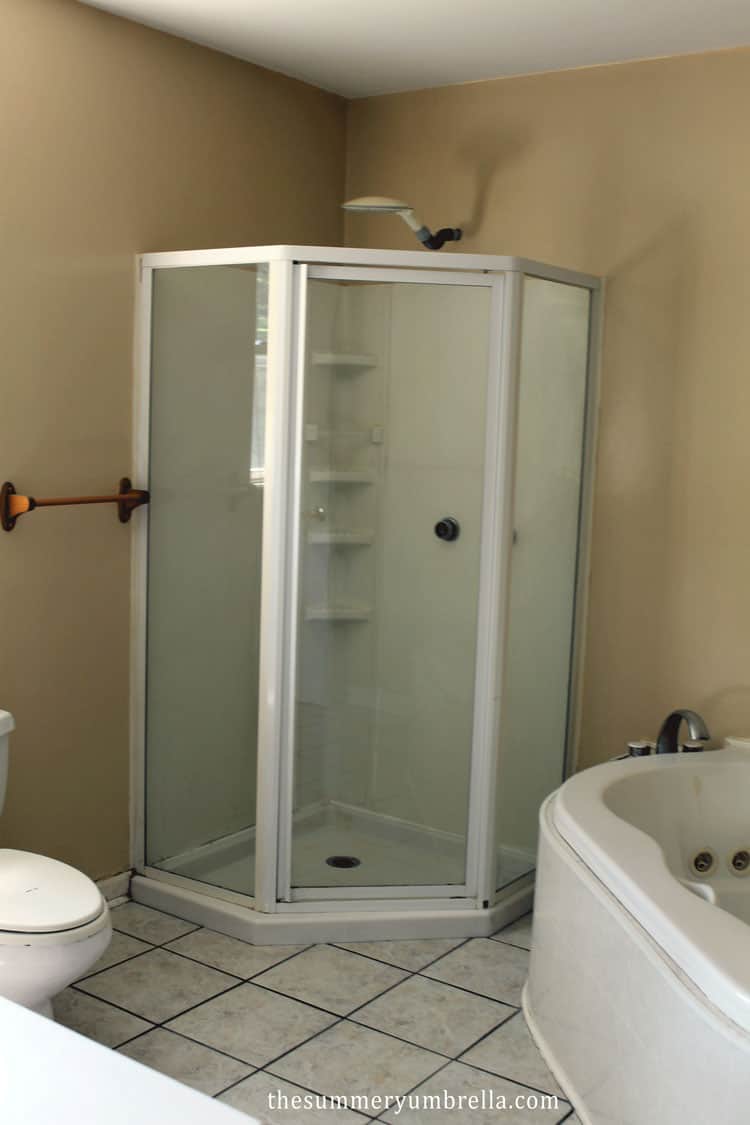 Our master bedroom isn't quite finished yet, and we haven't even started on the bathroom yet. One of these days… soon. Hopefully! Here's our…
MASTER BEDROOM (currently)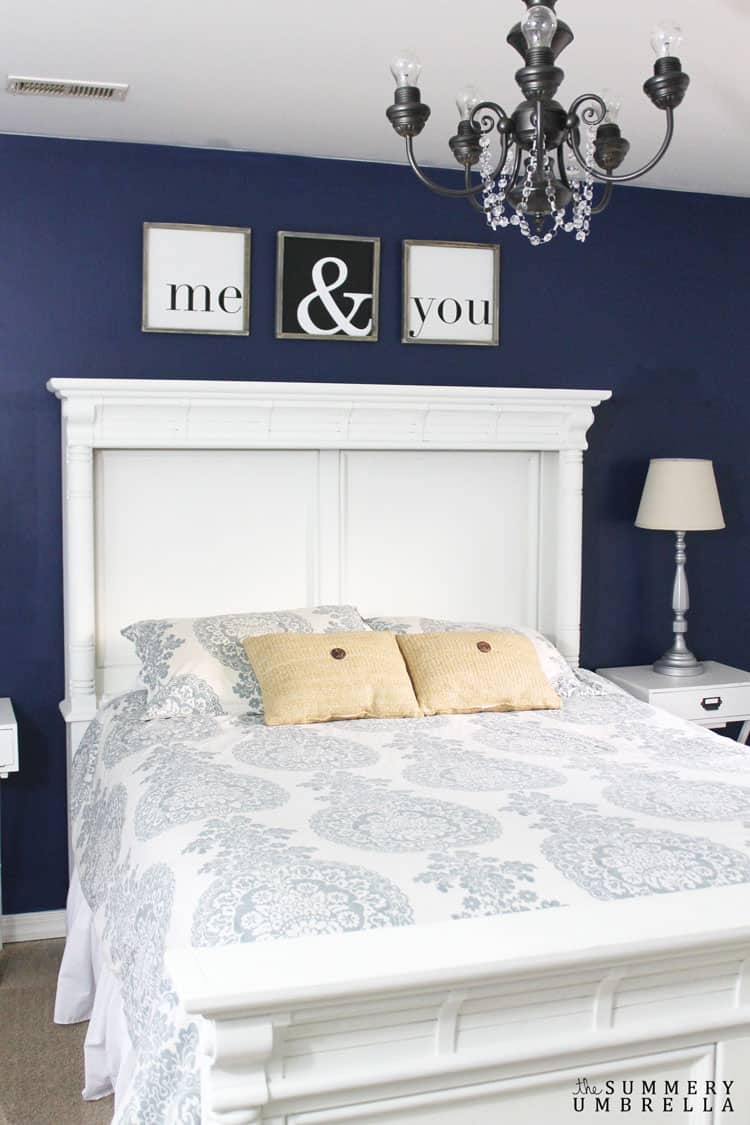 BEFORE of GUEST BATH
**UPDATE FOR GUEST BATH COMING SOON!!**
BEFORE of AVA'S ROOM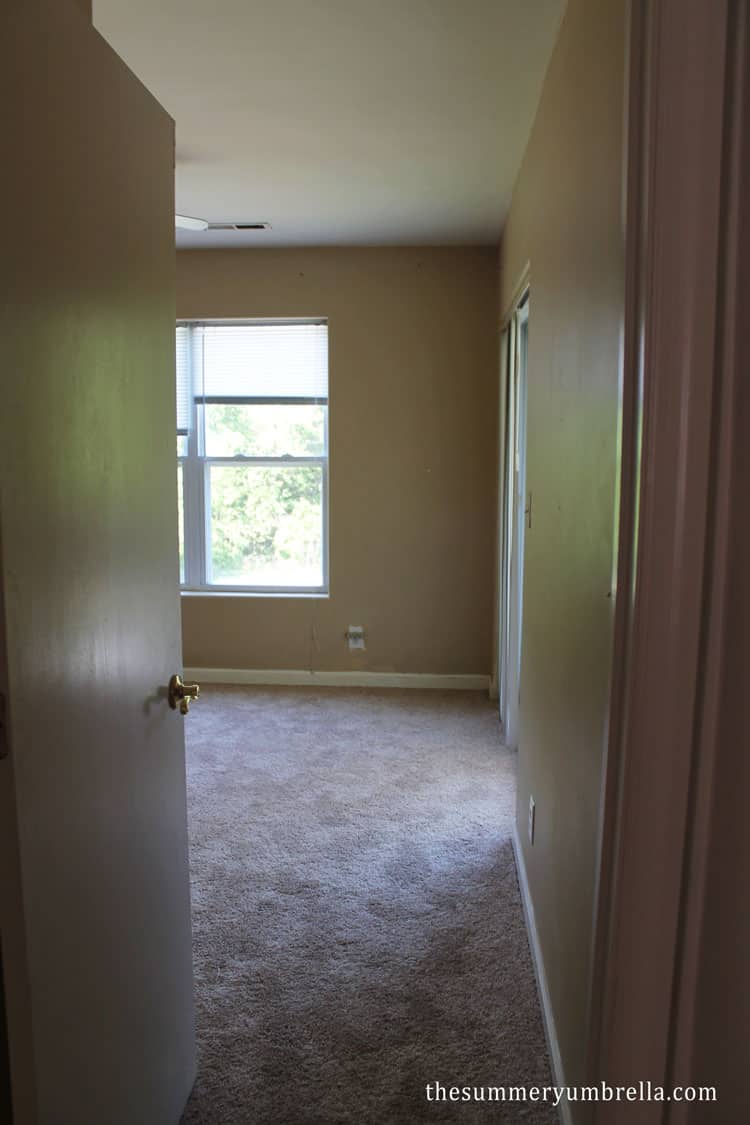 Ava's room is another room that is "half done". Grr… Can I pleaseeee get a clone to help me out?!
AVA'S ROOM (currently)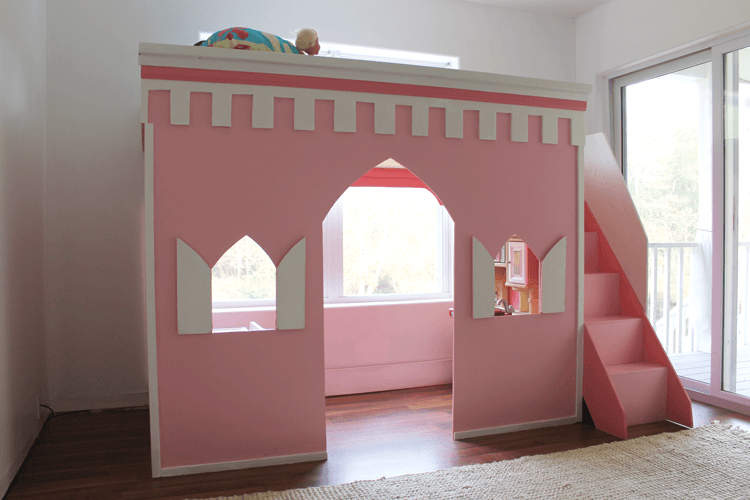 BEFORE of LAUNDRY ROOM
I/we still have a lot of work ahead of us, but we're getting there 🙂
Stay tuned!
Sign up for regular updates and other exciting news by signing up for our newsletter.