Glamour Farms Harper Mainstay Top
Happy Friday, friends! I hope everyone had a most wonderful Thanksgiving filled with LOTS of food, relaxation, and family time. 🙂 This year Mike, Miss Ava, and I stayed home and just enjoyed our time by ourselves. I have to admit… it was pretty amazing! It was very calm, we watched holiday movies, and ate probably wayyyyy to much food. That's all just part of the fun, right?!
I'll just have to work out really, really, really hard this next week to make sure those extra lbs don't stick! In the meantime, I'll just avoid tight shirts. Anybody else have this plan in place?!
Even as I type this out I'm realizing how funny that sounds, but I do not lie. I'm ok with leggings, but over my mid-section I most definitely need a little extra material to help me feel comfortable during those "not-so-comfortable" times like after a good meal.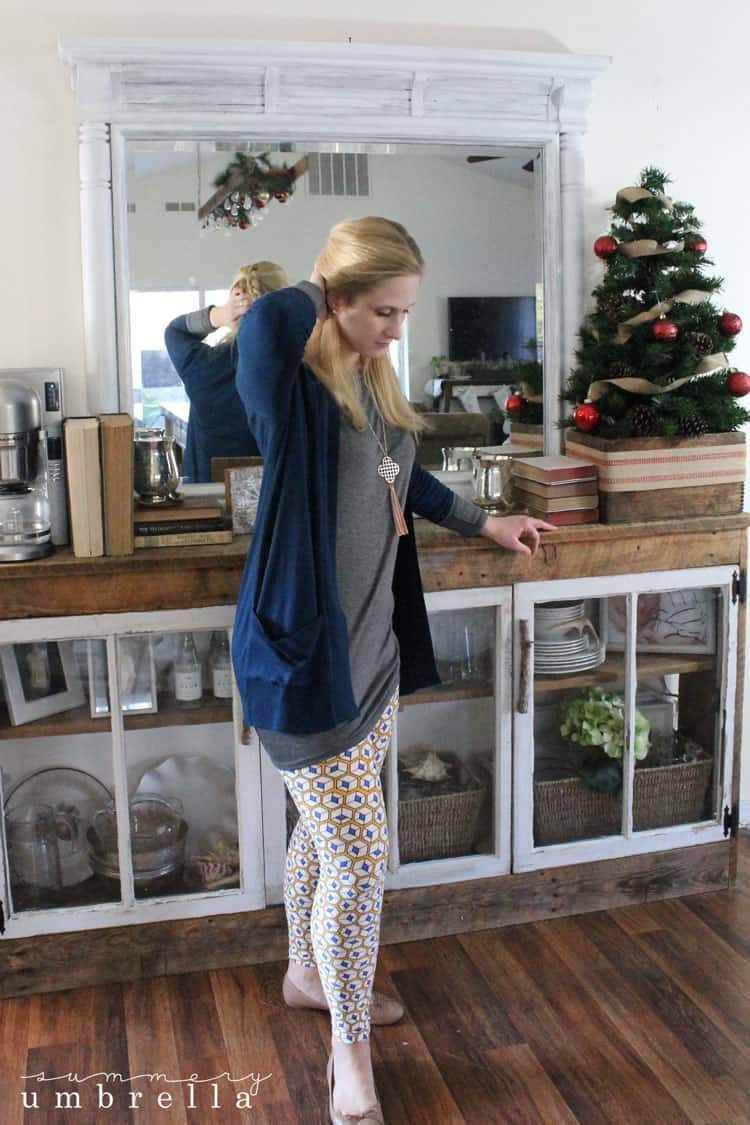 And this particular outfit which includes a Harper Mainstay Top – charcoal and The Harlow Cardigan – teal is not ONLY gorgeous during these particular events, but also with a pair of jeans and dressed down a bit.
I'm absolutely obsessed with how versatile each of these items are, and I have to admit that I've been wearing this Fringe Clover Necklace – gold/brown with almost outfit I go out in. Yea…. I seriously love it that much!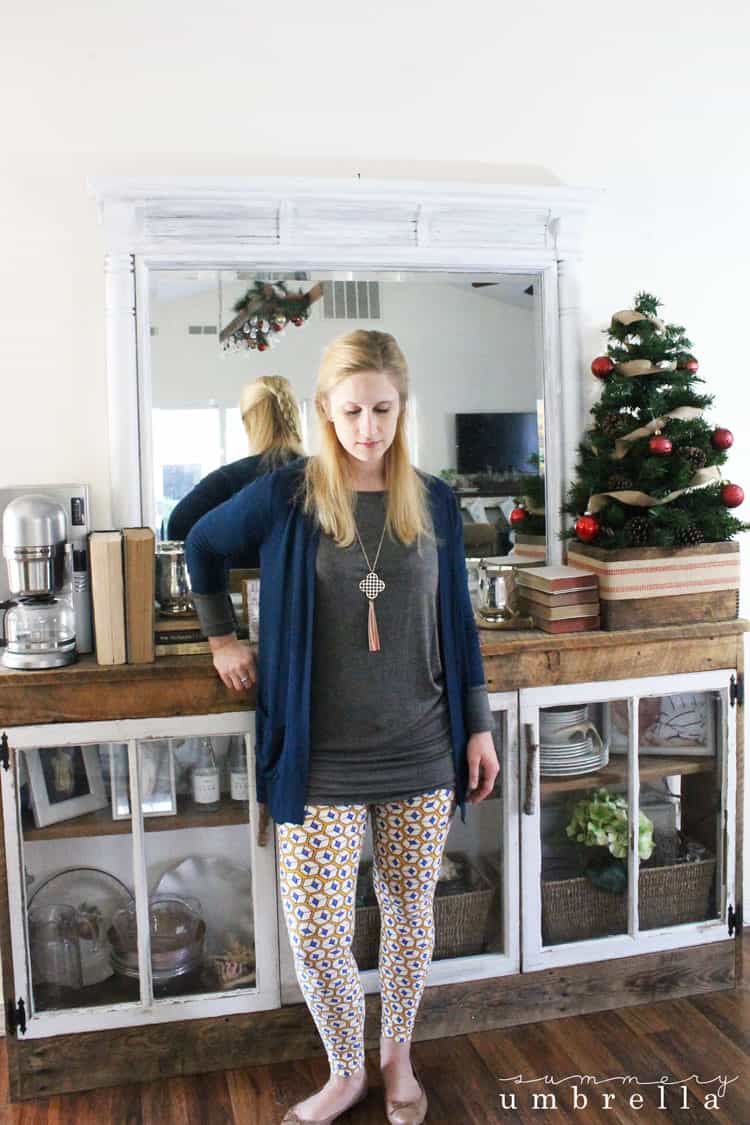 Glamour Farms Harper Mainstay Top
This post does include some affiliate links, but they are for your convenience. I promise! Please click here to read my full disclosure policy. I receive a small commission on purchases I refer with no extra cost to you. Thank you so much for your continued support! 
Glamour Farms has been so amazing to work with, and they are offering a very special $10 discount code for my loyal readers! All you have to do is:
Hop on over to the Glamour Farms website
Purchase any regular priced merchandise of $20 or more
Enter TSU224 during the checkout process
Then, the $10 will be deducted from the overall total of your shopping cart.
NOTE: This code can only be used once per customer and expires on December 25, 2016.
P.S. Don't forget to check out a few of these other GORGEOUS items from Glamour Farms that I featured earlier in the fall season. I'm still absolutely in love with both!
For instance, like last month's Like Wildfire Poncho. I'm beyond over the moon for this beauty! Dress it up or down, a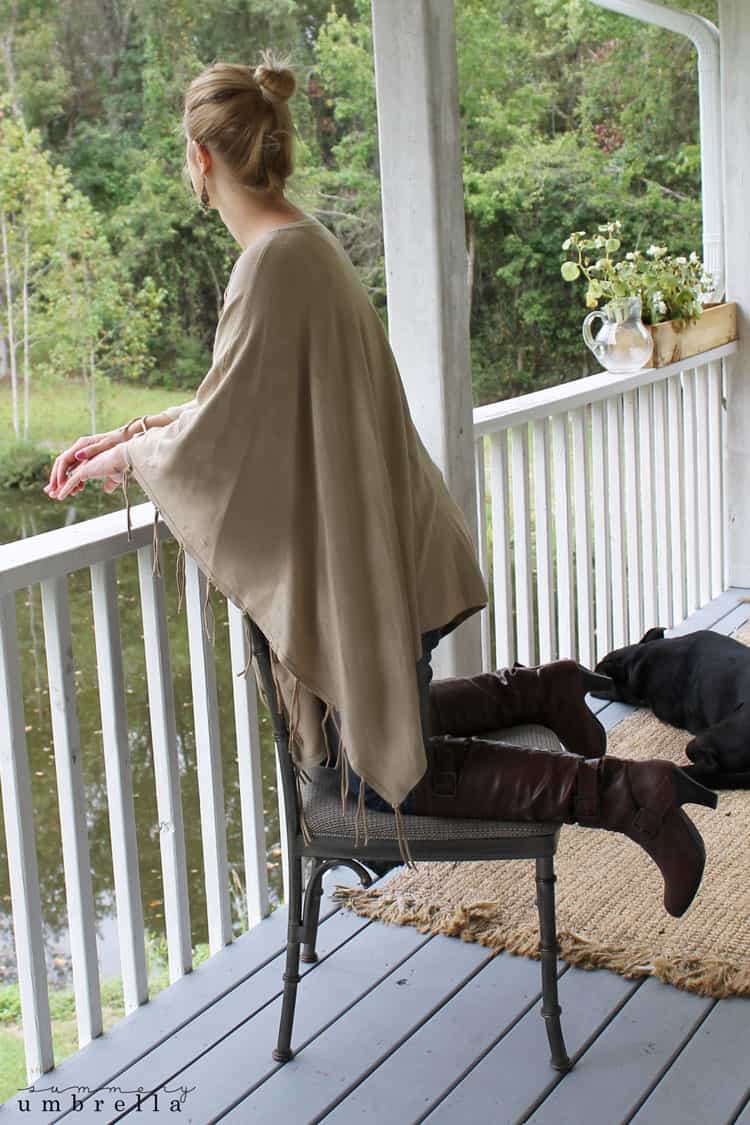 This Carolina Lace Tunic in Black and this Bayside Breeze Cardigan in Heather Oatmeal is perfect together or mixing it up with other items as well!
You know what else would look absolutely AMAZING with this cardigan? This beautiful dark gray tunic dress that I showed you last month. What do you guys think? Perfect, right?!