Fall Sign Collection Preview: Part II

Fall Sign Collection Preview: Part II
Well hello again!
I'm back with another look at my fall sign collection! I wanted to share a preview of the signs, as well as what inspired me to make each piece. As a business owner, I find quotes like the below inspirational, and they guide towards fulfilling my dreams.
Doubt Kills More Dreams Than Failure Ever Will

Imagine if you never started because you were scared of failing! If other great inventors and doers thought the same, the world would be a lot different. Whatever your dream is, you don't know if you'll achieve it unless you try.
It Does Matter How Slowly You Go, As Long As You Don't Stop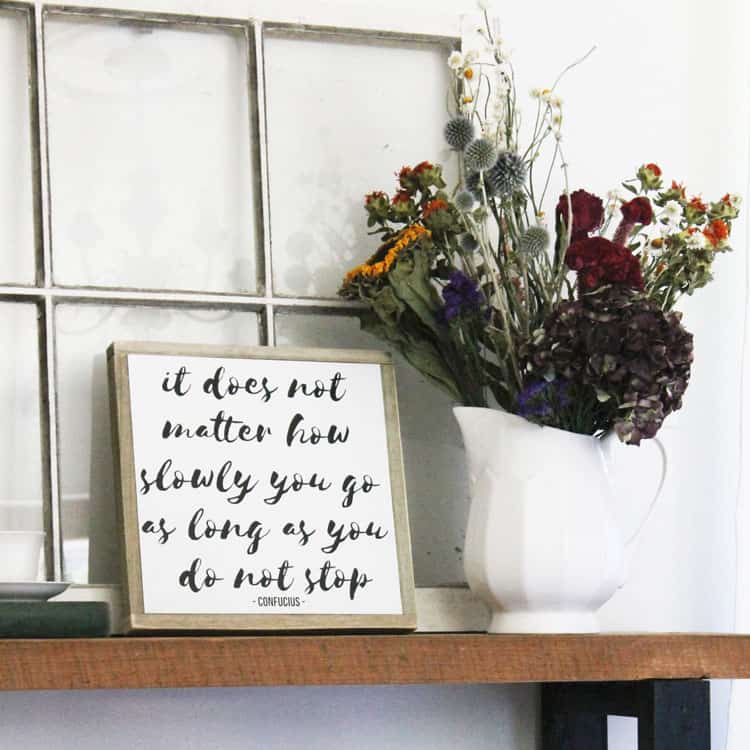 This quote is by Confucius, and I love it because it says to me that the mere fact you're going is better than just giving up. Think of the old fable of the Tortoise and the Hare. Slow and steady wins the race!
Every Day May Not Be Good…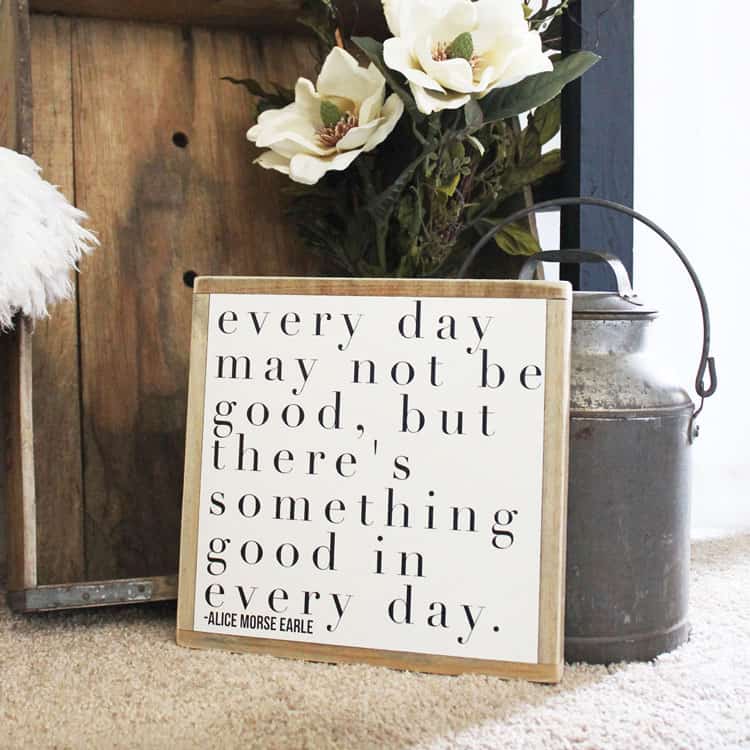 Even on the toughest days, I ask myself what did I receive from this day? There's the love of my family, the refreshing warm taste of the first cup of coffee, and the joy I find in creating signs like these. All of those are good things in my day. I hope this sign encourages you to look for the good in your day and practice gratitude.
Genius is 1% talent, and 99% hard work. 
People talk about this invention or this service being genius, and it was, but there was a lot a work behind that "genius." Anything created takes blood, sweat and energy…and we can add a lot of coffee to that statement as well! 😉
Promise Me You'll Remember… 
Don't you just love this quote from Winnie-the-Pooh? This simple book of children's stories really has some great lines that resonate with us. I can see this one in a nursery, children's room, or playroom, though it looks great in any adult space too.
 If You Have Good Thoughts…
 This Roald Dahl quote came from his novel The Twits, and it's another great children's book quote I love. Another great piece for a nursery or child's room.
Believe As Many Six Impossible Things Before Breakfast

Yet another great book quote, this sign was inspired by Through the Looking Glass (And What Alice Found There). It's what the Queen says to Alice, and I say there's nothing wrong with believing in the impossible!
 Sooooooo…. tomorrow is the big day, the big reveal, the big… yea… you get what I'm throwing down 😉 
There are a few others I haven't included in these last two teaser posts so you'll still be in for a surprise or two! See you then!