DIY Simple Bench Cushions to Save Your Booty
Have you ever started a project and then realized that you needed to do this other project first?
Story of my life.
I won't even bore you with how many of our projects have been put off because we knew that this other project was more important. It's a never-ending story. Literally.
Anyways, this weekend I started putting together my Thanksgiving table decor, and figured out within minutes that I needed to make some major changes in our dining area. One being that our benches needed some cushions and a lighter color within the mix.
Thankfully my itty-bitty town now has a Walmart just a few miles down the road from us.
I know, I know. We're big time y'all 😉
So, I picked up some 1″ project foam, four yards of a fabric of my choice, and some buttons. Then, I got to work on my DIY Simple Bench Cushions which obviously took over in the priority game at the Cathcart family household. Duh.
First things first, I rolled out my project foam and cut it down to size for both of my benches (lengthwise) and also cut it in half so they would each have their own piece.
NOTE: My husband said he would have preferred two pieces of foam on each bench instead of the one I choose, but you know, to each his/her own. Just thought I'd throw this tidbit out there.
Then, I cut my fabric in half for each of my benches. I'm sure this step could be accomplished in a variety of ways, but for me (a-non-daily-sewing-extraordinaire) I found that folding my fabric over my foam first worked wonders (as well as no sewing involved for this part).
TIP: See picture below of the foam cushions, and the left one for my demonstration.
Then, fold in the outer edges neatly into your cushion so the top side will remain pretty and untouched.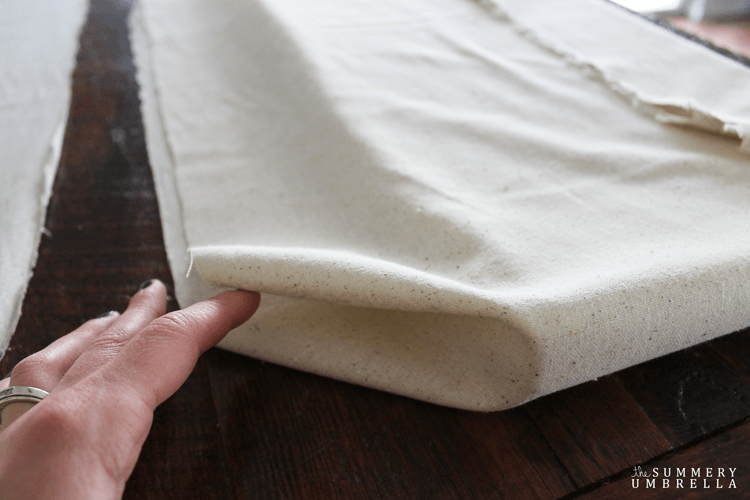 Below you can see a picture of how I accomplished this step.
Next, I pulled out my handy-dandy hot glue gun and glued my underside down to the foam so it would not move around.
Last, I added eight buttons to add just a little bit of interest.
I honestly would have preferred using bigger buttons, but unfortunately I was short on a.) time and b.) options. So, these were the best fit for now.
And voila, it is done!
Now, just remember. With this project you can use any fabric and buttons that you would like as well as the tightness of the fabric to the cushion.
Personally, I wanted a "comfy" look with some wrinkles.
Why? Because that's just me!
However, you do you. No judgment on this end.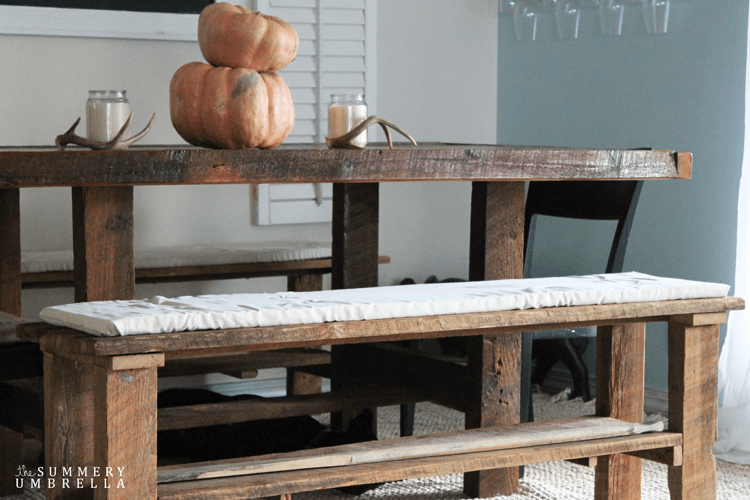 Happy decorating,
Follow me on:
Pssstt… looking for other inspiration? Check out some of these ideas!
5 Simple Steps for an Organized Cabinet