DIY Lantern Makeover Using Every Day Supplies
Your friends will think you spent A LOT of money when they see your new DIY lantern makeover! It isn't only easy, but budget-friendly too!
This post is sponsored by HomeRight. However, I will still be providing my amazing readers with opinions that are 100% my own, and based on my personal experience using their AWESOME products.
As I've mentioned on many, many, manyyyy occasions, I absolutely LOVE paint and I LOVE painting.
Well, except for "wall painting". Ugh. Not a fan. I always convince Mike (aka. Super Talented Hubby) to tackle these particular projects. Plus, he's just so darn good at it! 😉
Anyways, moving along.
Mike and I have been attending quite a few auctions since we started our brick and mortar shop for interesting and unique finds, and I have to admit… I'm a little addicted!
We have a particular favorite that we usually frequent a few times a month, and I'm never disappointed. I find it absolutely fascinating what types of items people have collected over the years, and as a DIY'er I can't wait to get my grubby little hands on otherwise overlooked gems!
For instance, these beauties below were in a pile along with a few other lamps for a whopping $7 purchase. Yes–you heard me correctly. I purchased 5 lamps/lanterns for $7!!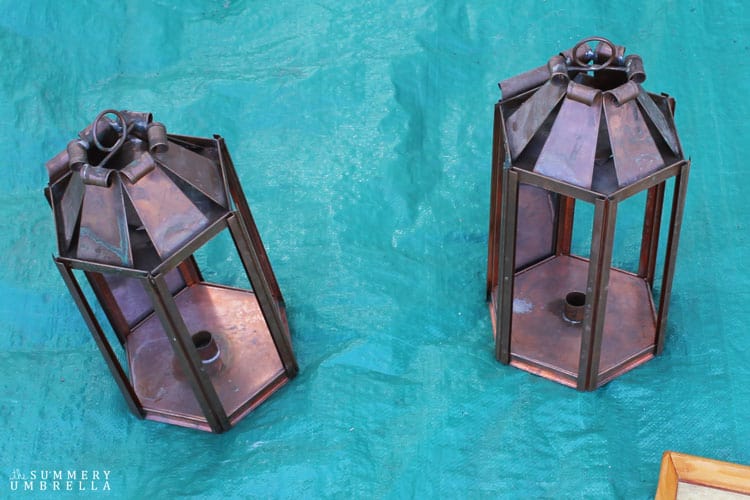 DIY Lantern Makeover Using Every Day Supplies
Originally I had these lanterns in the shop, but I told myself that if they didn't sell in a month… they were ALL. MINE.
And even though I kind of like the coppery-patina look I also know that it doesn't fit within any of my indoor or outdoor decor.
So, with that being said, I rarely get "stand-up-and-shake-your-booty" excited over new tools. Yes–I do enjoy finding new ways to create projects, paint them, etc., but actually shaking my booty and dancing around my kitchen is an entirely different story.
Not even kind of lying on this one!
I most DEFINITELY shook my tail feathers like there was no tomorrow when my HomeRight Max Finish Sprayer arrived in the mail the other day.
Not only is it super easy to use, but I barely used any paint!! All I had to do is get out a can of white latex paint that I already had on hand and add it to their container with a little bit of water.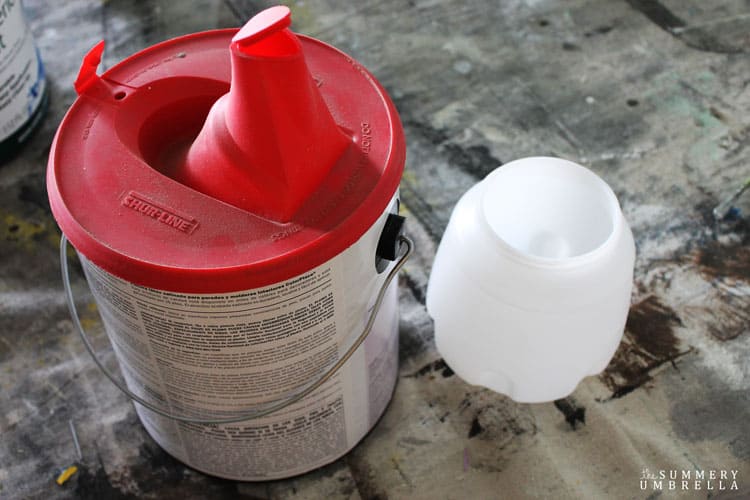 TIP: They do include instructions on how much water to add.


Granted, I was only painting a few small items, and they only required a few light coats. However, it was good and hot outside so they dried ridiculously fast.
By the way, how do you like this handy-dandy HomeRight Spray Shelter?! Pretty nifty, right?
It is also incredibly convenient when you need to keep dirt, sand, and other undesirables off of your items. Not to mention, if you don't have a lot of room to paint in your location it'd be perfect to keep the paint from covering anything of value to you.
Me? I was more worried about the sand attaching to the paint. Definitely a HUGE help with keeping it out for sure!
DIY Lantern Makeover Using Every Day Supplies
One of the biggest advantages with this sprayer is that it is so incredibly user-friendly.
In minutes I was up and running, and ready to paint. I didn't have to worry about shaking the paint up (like typical spray paint), or even if I would have enough paint.
This is probably the easiest project I have ever done to date!!
One coat here.
Two coats there.
And I think I did a quick third touch-up because I knocked down one of the lanterns by accident. Oops!
Then, I just added a little bit of pea gravel (get a HUGE bag of this from your favorite home improvement store for only $5–you'll have plenty left over for countless other projects as well!), and a tea light and holder that I already had on hand.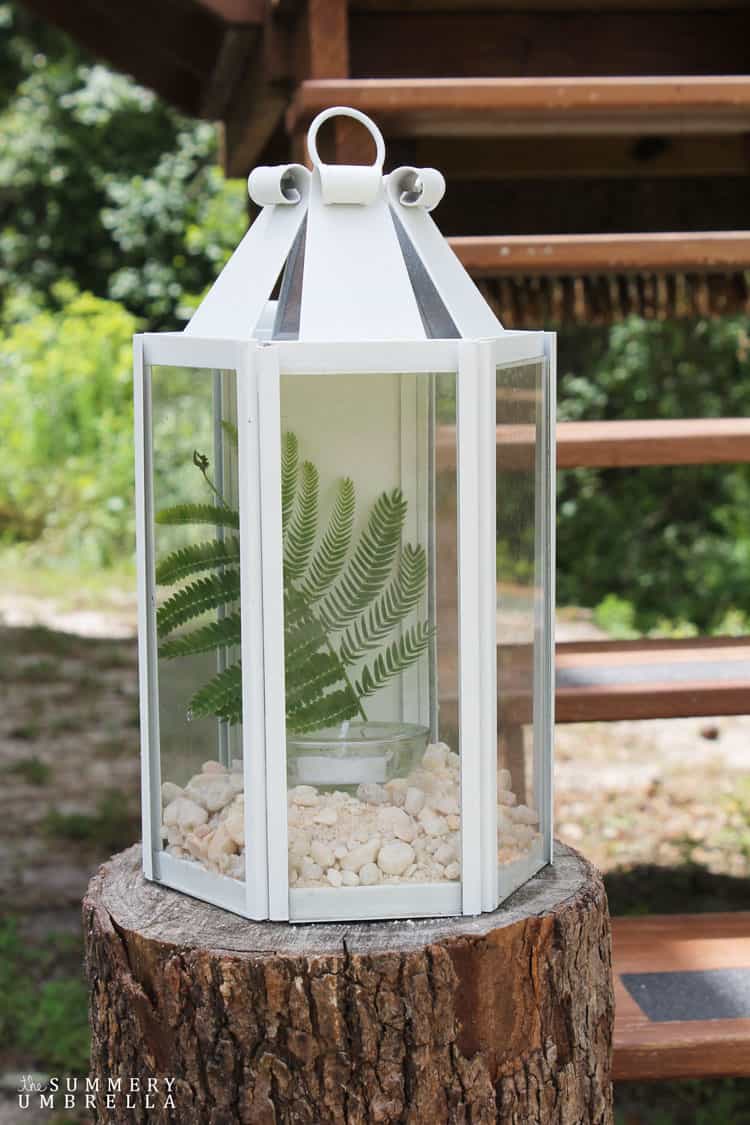 Simple, but beautiful!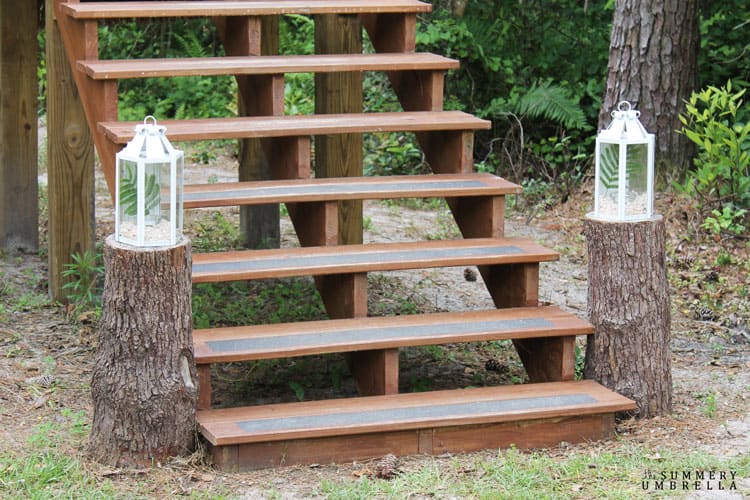 And that's what I call easy-peasy!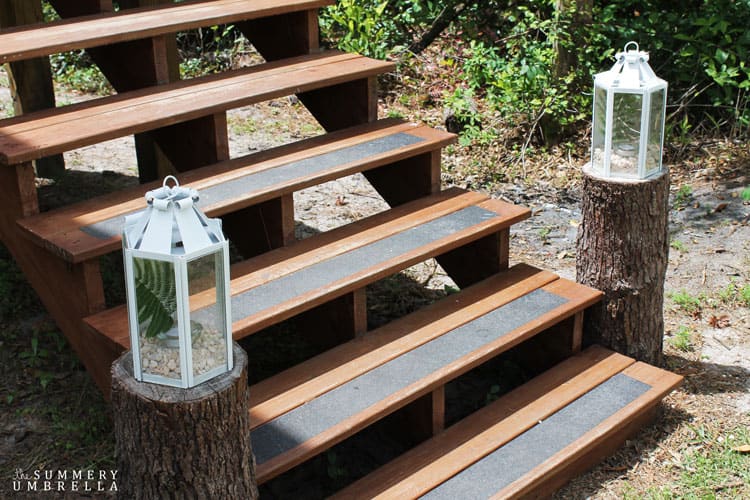 Happy DIY'ing!