How to Apply Crackle Finish Paint
I really didn't think this crackle finish paint was going to work, but you'll never know unless you try right?
In fact, the first layer I put on didn't even do anything, but I decided to give it one more layer and wow… the results were pretty amazing!
So, let's just jump into this project ASAP because it is super easy and crazy cool to watch!
How to Apply Crackle Finish Paint
I had an old earring holder with chicken coop wire (or poultry wire) on it, and decided to repurpose it for Miss Ava (aka. my Mini Me). She loves to put up her favorite drawings and such so this worked out perfectly!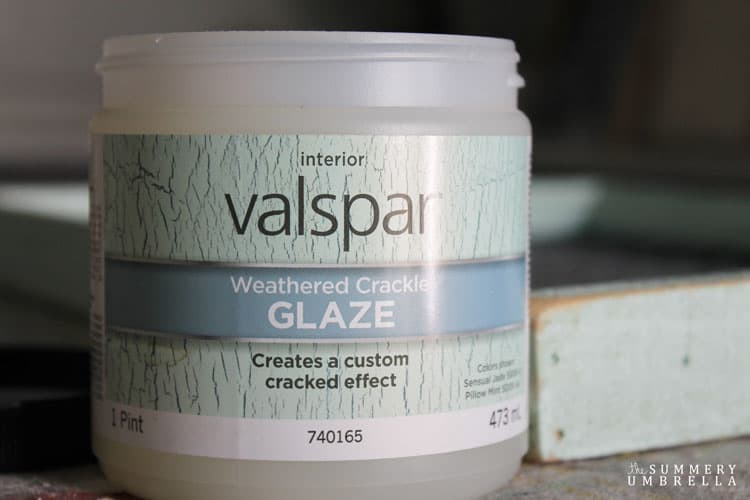 HERE'S WHAT I TRIED:
Since my frame was already painted I just went ahead and put one coat of Valspar's Weathered Crackle Glaze (I am not being paid to advertise for this product–it's just the particular one I choose to use!) and then let it dry (approximately 1-2 hours).
Next, I added a coat of brown paint on top of it.
Guess what? Nothing happened. However,
THEN I TRIED:
One more coat of the crackle finish (let it dry completely), and then used a round paint brush to dab white paint onto my frame.
This, my friends, is KEY!
Don't over brush the paint onto your frame. I'm not exactly sure why my first layer didn't work, but whatever. I'm not worried about it.
Dabbing the paint allowed my "crackles" to come through almost immediately, and within an hour my frame had the most beautiful and perfectly aged-like cracks.
Isn't this stunning?! I'm so happy I tried one more layer because this piece looks absolutely amazing in Miss Ava's room.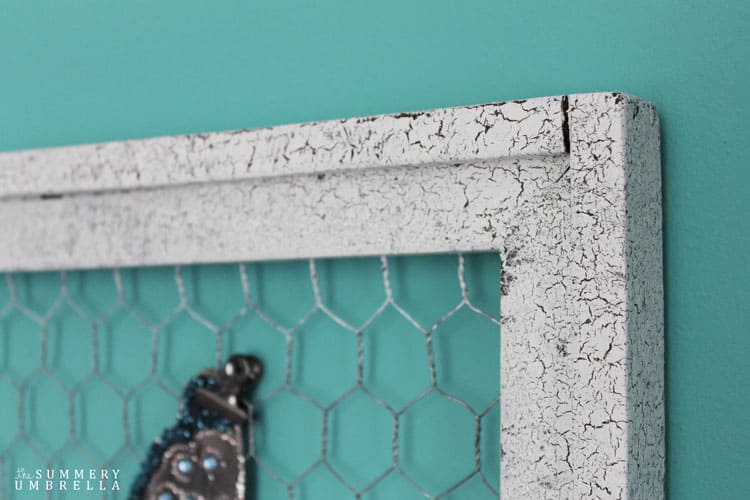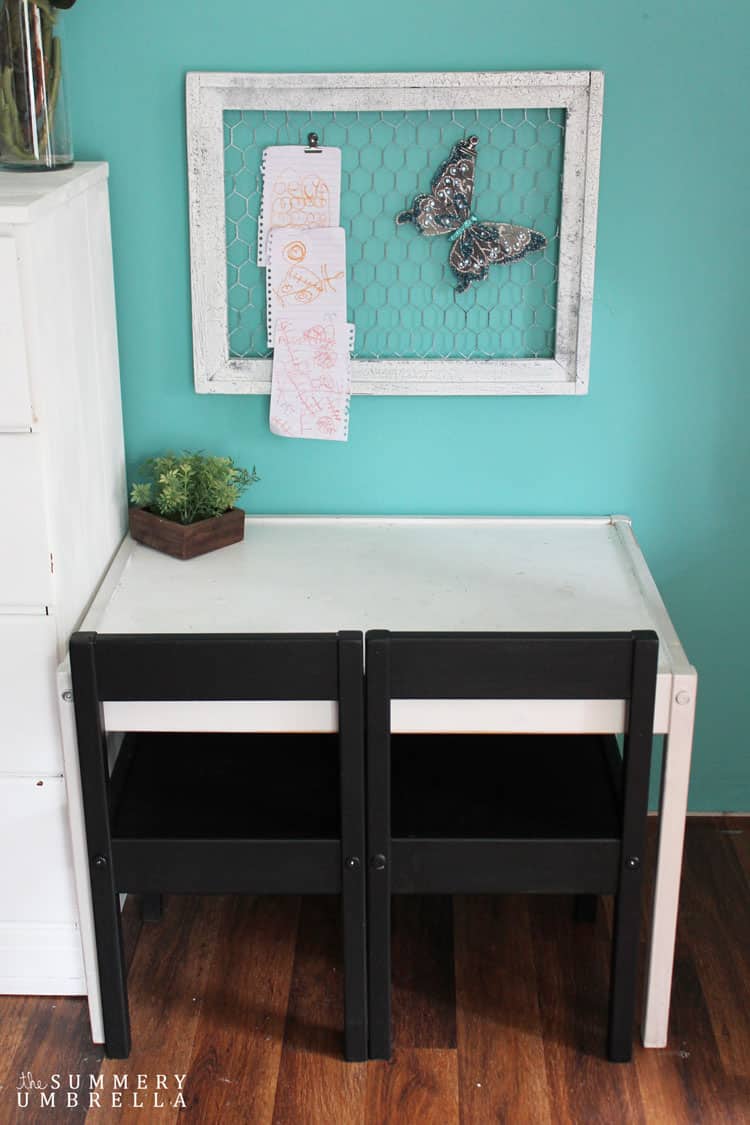 What you do guys think? Are you going to try it?!
Let me know if you do! I definitely want to see your results. 🙂