Blustery Pattern Collection for Your Fall Projects
Looking for a few new seamless and repeating patterns to start your fall projects off right? You're in luck! My new Blustery Pattern Collection is just what you need.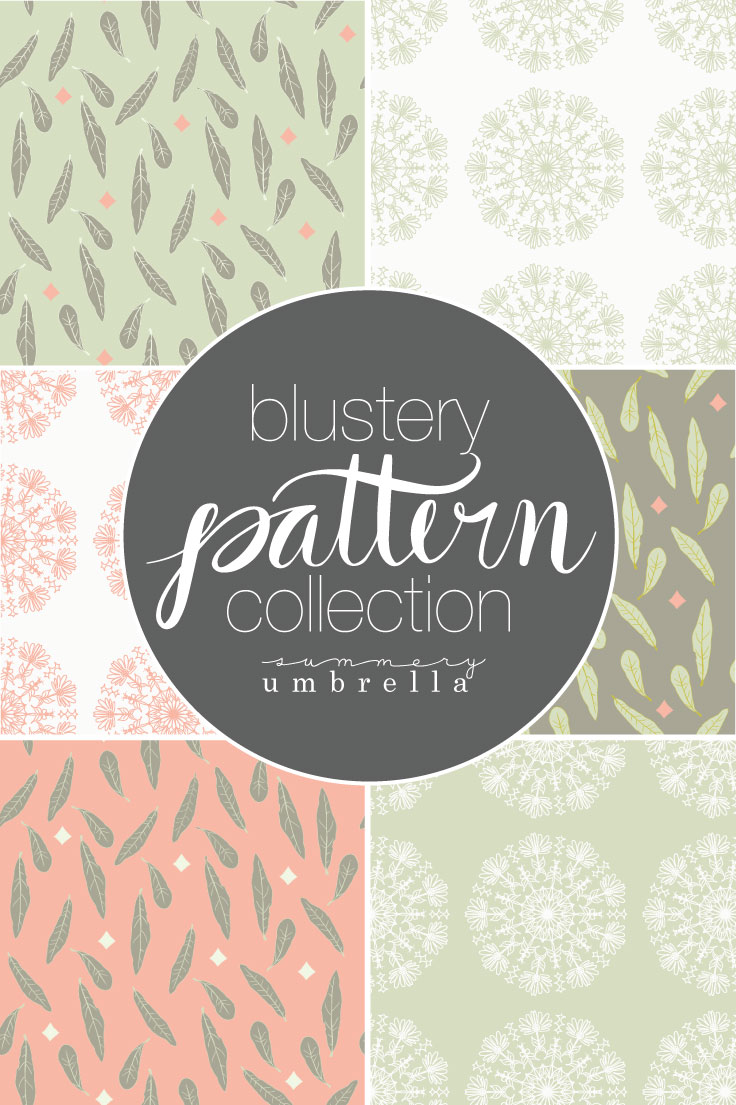 Blustery Pattern Collection Instant Download
I'm really excited about this little beauty, my Blustery Pattern Collection! Why? Because everything about it screams that fall is here, and cooler weather is indeed upon us. That, my friends, is a wonderful thing here in North Carolina. Just last week it was 90+ degrees so I'm sure you can imagine how desperately I need a break from the heat!
With that being said, I bet you're thinking to yourself… hmm… yes, I do like these patterns, but what on Earth am I going to do with them? Don't worry, sugar. I have a whole bunch of ideas for you!
How to Use Seamless & Repeating Digital Patterns for Your DIY Projects
Print them out (or have someone/business do it for you) and create wrapping paper for gifts
Use them for scrapbooking (digital or physical)
They can be used as a background image for social media promotions and websites
Digital patterns can be printed on fabric through websites like Spoonflower
Create your own custom birthday or celebration cards
Make printables for custom art prints in your home
Plus much, much more! The possibilities are seriously endless!
Enjoy and see you again next Wednesday for another round of exclusive content and designs just for members!
Please remember: All designs, images, patterns, and calendars (but are not limited to) are © Linda Zahora-Cathcart | The Summery Umbrella. These items are for personal use only. You may not reproduce, recreate, or sell in any way. However, please feel free to download for your own purposes. Also, this is exclusive content so you may not share these downloads with anyone, BUT if you have a blog I'd be most delighted if you directed your readers to this membership program. In fact, I'd be thrilled. 🙂 Thank you for your understanding!