Happy New Years! I can't believe how fast this past year has flown by! I am so thankful for how much I have accomplished, and even more excited for what this coming year will bring. For instance, working on my decorating skills. First on the menu, this gorgeous and rustic winter table centerpiece.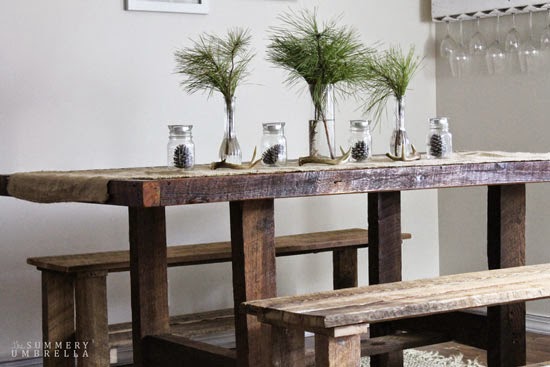 I've decided instead of doing the typical New Years Resolutions I'm going to try something a little different.
Instead, I'm going to focus on breaking down my goals into several parts throughout the year so it is easier to accomplish my goals.
For instance, instead of just saying something like "I want to have a successful blog" I'm going to break it down in four (or more) parts how I'm going to accomplish growing a successful blog and dates that I would like to accomplish each of these sections.
It's such an obvious concept, but holy cow I never realized it until reading Lisa Jacob's 'Your Best Year 2015: Productivity Workbook and Creative Business Planner'. If you're looking for a very informative and inspirational workbook that is going to help you with your small business goals this is definitely for you!
This is actually my second year using her workbook, and I cannot rave and rant about it enough :) What's nice about this workbook is that you can buy it through Amazon pre-made or the digital version and print out what you need.
I want to wish everyone a very happy, creative and productive 2015, and thank you again for your support with all of my dreams that are finally coming true. I cannot thank you enough for sticking by my side these past few years while I figure it all out. You guys are the best!
Stay nice and toasty this weekend,
Looking for other holiday inspiration? Check out these super easy tutorials below!