10 Fantastic DIY Father's Day Gift Ideas
Have you gotten your dad anything for Father's Day yet? What…. no?? Don't worry. I've got you covered with these Fantastic DIY Father's Day Gift Ideas!
I'm not sure about you, but I struggle when it comes to finding my dad (or husband!) a gift. Whenever I ask either of them what they would like it's always a, "I don't care" or "I don't need anything". Doesn't exactly make my job any easier, does it?
10 Fantastic DIY Father's Day Gift Ideas
Not to mention, neither is exactly the typical tie, watch, or anything fashionable kind of men. But you know what? It just allows me to be a little more creative with my gift-giving.
Do you have the same problem? If you do, you'll appreciate these 10 DIY gifts. If not, I still believe you'll be amazed at this awesome amount of creativity! 🙂
This post does include some affiliate links, but they are for your convenience. I promise! Please click here to read my full disclosure policy.
1. Photo Collage
Gather up all of your favorite photos of you and your dad together, and create a collage that he can hang in his office or den. If you're feeling really creative, you can even turn the collage into a piece of art by adding some embellishments or framing it in a unique way.
2. BBQ Gift
Looking for a perfect gift for Father's Day? Why not create a BBQ gift that will surely delight your dad. Start with a charcoal grill that will allow him to cook delicious barbecue meals. Add some beer and nuts that he can snack on while grilling. Don't forget to include a lighter so he can easily start the grill. With these items, your dad will surely have a great time grilling up some tasty treats for the family.
BBQ Gift Source
3. Wood Sign
If you're looking for a thoughtful and personalized Father's Day gift, consider making a custom wood sign for your dad. Start by choosing a piece of wood that's the right size for your project. Then, use stencils or freehand drawing to create a design that's meaningful to your dad, such as his favorite sports team or a quote he loves. Use a wood-burning tool or paint to transfer the design onto the wood. Once the sign is complete, your dad can display it in his home or office as a reminder of your love and appreciation. This gift is sure to be treasured for years to come.
Wood Sign Source
4. Coupons for His Wallet
Looking for a unique and thoughtful Father's Day gift that won't break the bank? Consider making creative coupons for your dad to use throughout the year. Start by brainstorming some activities or services that your dad would appreciate, such as cooking his favorite meal, cleaning his car, or giving him a day off from chores. Then, create coupon cards with fun designs and messages that he can keep in his wallet or on his desk. Your dad can redeem these coupons whenever he wants, giving him the flexibility to use them when he needs them most. This gift is a great way to show your dad that you care and appreciate him, and it's a fun way to spend quality time together throughout the year.
Wallet Source
5. Memory Jar
This is a gift that keeps on giving! Fill a jar with slips of paper containing all of your favorite memories of your dad. He can then pull out a memory whenever he needs a pick-me-up or just wants to reminisce about good times.
6. Custom T-Shirt
Know what size shirt your dad wears? Great! You're halfway there! Buy a plain white t-shirt and some fabric markers, and get to work creating a one-of-a-kind design just for him. He'll love showing off his new tee – and your creativity!
7. Silly T-Shirt
Looking for a fun and lighthearted Father's Day gift? Consider getting your dad a silly t-shirt that showcases his personality or sense of humor. You could choose a shirt with a funny saying, a pun, or a picture that he'll appreciate. Not only will your dad enjoy wearing the shirt, but it will also serve as a conversation starter and a reminder of your love and appreciation. So, whether he's into dad jokes, pop culture references, or just something quirky and unique, a silly t-shirt is sure to bring a smile to his face on Father's Day.
8. Magazine Subscription
One of my dad's all-time favorite gifts (that he asks for every year!) is a subscription to his favorite magazine, Bee Culture. While your dad might not be into bees I just know you can find one he would like too!
9. Gift Certificate
You can never go wrong with getting your dad a gift certificate to his favorite store. Truly. Both my husband and my dad are never disappointed when they get something from Bass Pro Shop, Cabela's, Menards, or Lowe's. Trust me.
10. Sports Tickets
If your dad is a sports enthusiast, getting him sports tickets can be a great Father's Day gift. Consider purchasing tickets to his favorite team's game or a big match that he's been looking forward to. Make sure to check the schedule in advance and choose seats that offer a good view of the action. You could also consider purchasing a package deal that includes pre-game or post-game activities, such as a meet and greets with the players or a behind-the-scenes tour of the stadium. This gift is a great way to bond with your dad over his favorite sport and create lasting memories together. So, whether he's a football, basketball, or baseball fan, sports tickets are sure to be a slam dunk of a gift on Father's Day.
Also, don't forget the card!! I'm a huge fan of quirky cards, and the Wit & Whistle never ceases to a.) amaze me or b.) disappoint. Here are a few cutie pies that I'm crushing on!
Creative gifts are always well-received because they show how much thought went into them. This Father's Day, take the time to make something special for the father figure in your life. He deserves it! And who knows – you might even have fun in the process.
Have a most wonderful weekend! 🙂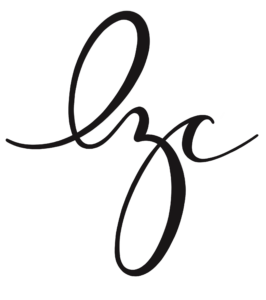 Like this post? Then you'll definitely want to check these out too!
Let's be Social