Have you been looking for unique and creative projects galore? The Summery Umbrella Team shares inspiring crafts, DIY projects, decor and more. You won't want to miss out on this talented bunch!
Welcome, welcome, welcome! The Summery Umbrella has been greatly expanding this year, and it is about time that we were all introduced to you. But first, a quick background and history lesson:
The Summery Umbrella, LLC was established in 2012, and originally was a home and wall decor shop on the eastern coast of North Carolina with both an online and brick-and-mortar presence. Owners Mike and LZ Cathcart focused on furniture, shelving, and signs, but over the years have eventually niched down to focus on their online audience. The Summery Umbrella now specializes in hand lettering, illustrations, and DIY home decor projects through their blog and shop.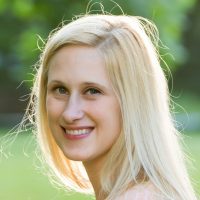 Linda "LZ" Cathcart is an artist who loves creating illustrations, custom hand lettering and patterns for gifts, home decor, fabric, and wallpaper. She is also the creative mind behind The Summery Umbrella where she shows you how to make handmade signs, various DIY projects and gorgeous home decor.
When she's not dreaming up new projects and designs you can typically find her drinking her fair share of coffee, hanging out with her super handy husband, and her sweet and sassy daughter. They all have a hard time sitting sit so this family is constantly on the go!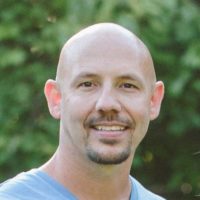 While Mike Cathcart may not be involved in The Summery Umbrella as much as he once was you can bet your next paycheck that he is definitely the muscle behind all of LZ's wild and crazy DIY project. She definitely wouldn't be able to accomplish even half of the projects without him!
You can catch their whole family sharing DIY projects, new designs, family outings, and plenty of in-the-wild shots on Pinterest, Facebook, and Instagram. You can also learn more about The Summery Umbrella on our About Us page.
Now, on to the team that helps us make it all happen!! 🙂
Behind the Scenes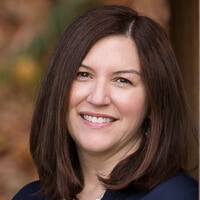 One of those wonderful, new team members is Robin Lewis. She is a home decor and DIY blogger at A Home To Grow Old In as well as a WordPress and Pinterest connoisseur!
She will be our Blog and Social Media Manager, and it will be her job to review all new content that comes in from you, and ensure that it gets seen as many times as possible through our social media platforms.
Follow Robin on Facebook, Pinterest, Twitter, and Instagram.
Next is Edward Melville, who is our technical guru. He will be working behind the scenes on all things website related that is way beyond my skill set! He is a wealth of knowledge, and I'm so happy that he will be assisting us with all our troubleshooting needs.
The Summery Umbrella Contributor Team
Pam is the creative behind The Birch Cottage blog where she shares her creative ideas, family friendly recipes and handmade gift ideas. When she's not busy sharing her latest DIY tutorial, free printable or love for all things handmade on The Birch Cottage blog, you just might find her fishing on the French River in northern Ontario with her husband and two dogs, Remo and Zoey.
Follow Pam on Facebook, Pinterest, Twitter, and Instagram. Check out Pam's posts that she's created so far!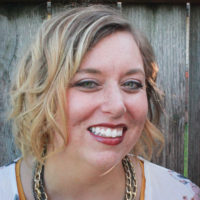 Kimberly is the creative force behind the blog Bugaboo Creates, where she chronicles her adventures in DIY, crafting, sewing and photography. She loves the creative process and writing, so an artsy/craftsy blog is the perfect fit! She is always looking for the next way to spend her creative energy, and has newly discovered a love of hand-lettering, party planning and large home DIY projects. She lives in Wisconsin with her love, her four crazy kids and a cat. They join in her crazy schemes as often as they can.
Follow Kimberly on Facebook, Pinterest, Twitter, and Instagram. Check out Kimberly's posts that she's created so far!