We have a pretty interesting front entrance to our home. I love it, but it makes it a little difficult to arrange furniture and decor sometimes. Plus, it doesn't help that I love to change things around frequently! At the moment we are saving our pennies for a few other projects, but eventually I would like to get a new front door. So, until that happens I decided to find a rustic and pretty solution for this area.
Originally, our entrance looked like the below picture. I've significantly reduced the amount of clutter in the area, took down a shelf as well as removed the small bench that was on the right side.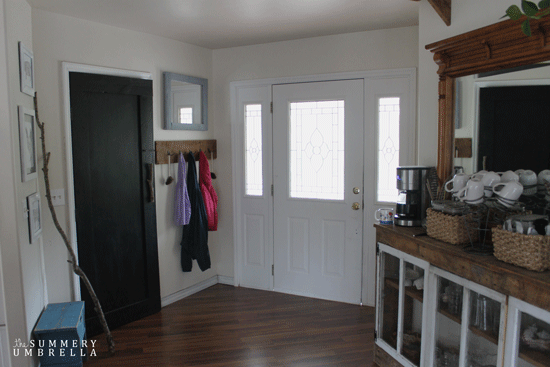 Do you remember when I created the below paneled door? If not, definitely check out the tutorial at this link. I'm still absolutely in love and obsessed with how much it has changed this little area!
First things first, I decided I was going to do another branch curtain rod like I did in the living room.
However, I wanted the curtain to look a little less… frumpy.. and a little more simplistic and classy. So, I pulled out my handy dandy twine, and I got to work! I honestly couldn't have asked for an easier solution!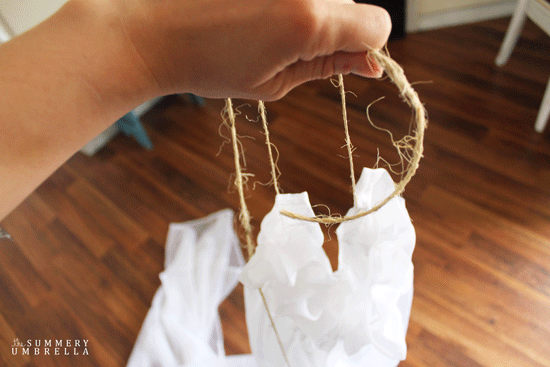 Not only was it easy pulling the twine through my curtain panels, but even easier to string up onto my branch.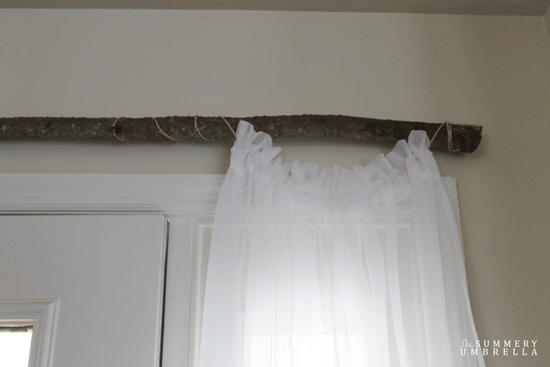 Isn't this gorgeous?!? I love that these sheer curtains (see my prior diy curtain rod tutorial for all the shopping information), make this space look complete, rustic as well as a classy solution to my dilemma.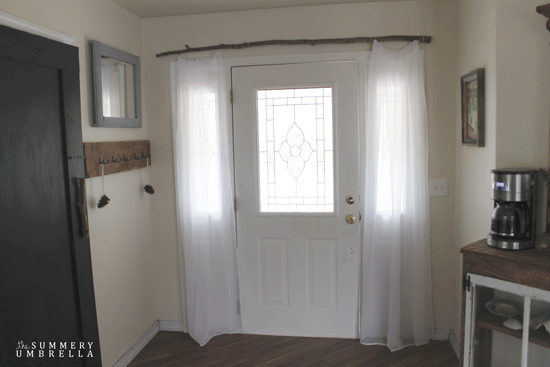 This post was shared with: