5 Easy Ways to Rearrange a Beautiful and Rustic Fall Tablescape
Learn how to take one super simple tablescape, and then turn it into 5 Easy Ways to Rearrange a Beautiful and Rustic Fall Tablescape!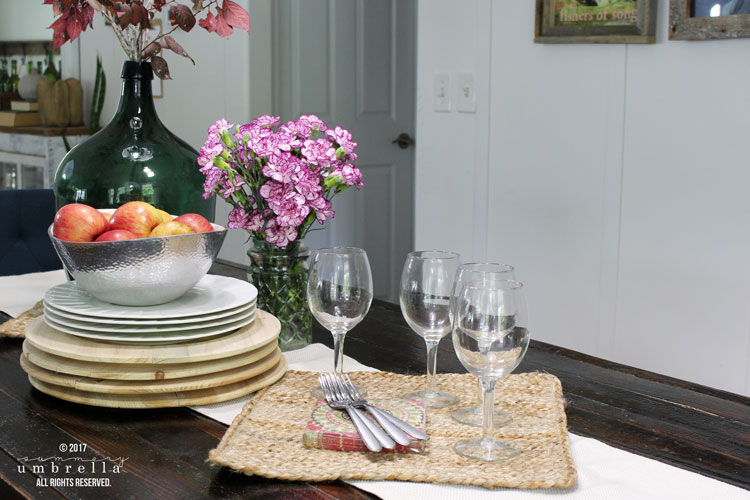 Whenever I have company over I love to put together a pretty tablescape, or at the very least set the table to look nice. Why? You know, that's a great question! I think I just enjoy seeing the house clean (for once), and want the table to also show off its best side too. However, our get-togethers are always thrown together at the last minute.
You would think that with all of the scheduling, planning, and blah-blahs that I'm involved in that I'd at least give myself a week or so to prepare. But no, that rarely happens in this household.
So, what does a girl do? You make sure that you have a few tablescape staples on hand at all times, and mix and match with those to come up with something different every time. For instance, you can put together today's rustic fall tablescape with these items, and then use them again for the holidays or even spring. Here, let me show you!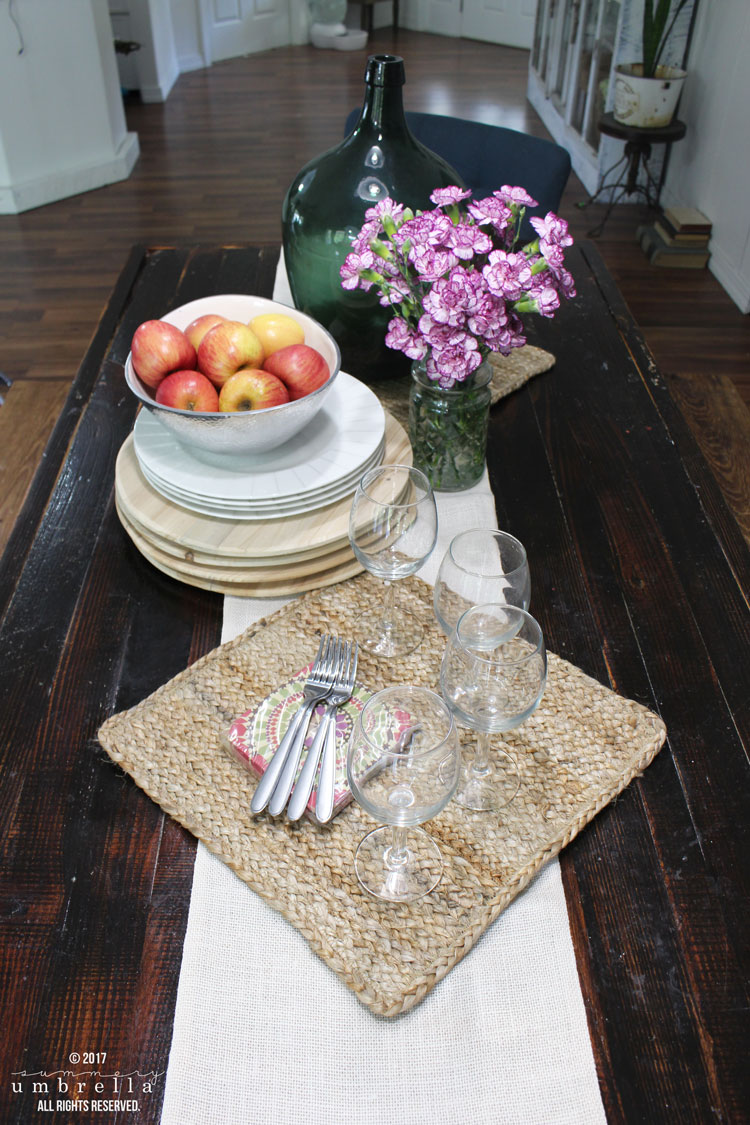 Staple Tablescape Materials
Wood chargers
Silverware
Wine glasses
Add-ins (for color, texture, etc)
Fresh flowers
Fresh fruit (I used apples to go with my fall theme)
Napkins (paper, cloth, or pretty fabric to use instead)
I'm sure you already have plates, silverware, glasses, and probably napkins too. However, if you have a small budget and love to entertain my suggestion is this. Get yourself the basics in neutral colors so you can use them over and over again, and throughout the seasons.

I currently have three sets of dishes, but that's mainly because I love going to auctions. You can always find a gorgeous set for a great price! Plus, it will allow you to mix and match if you get bored easily with the same ol', same ol' like I do.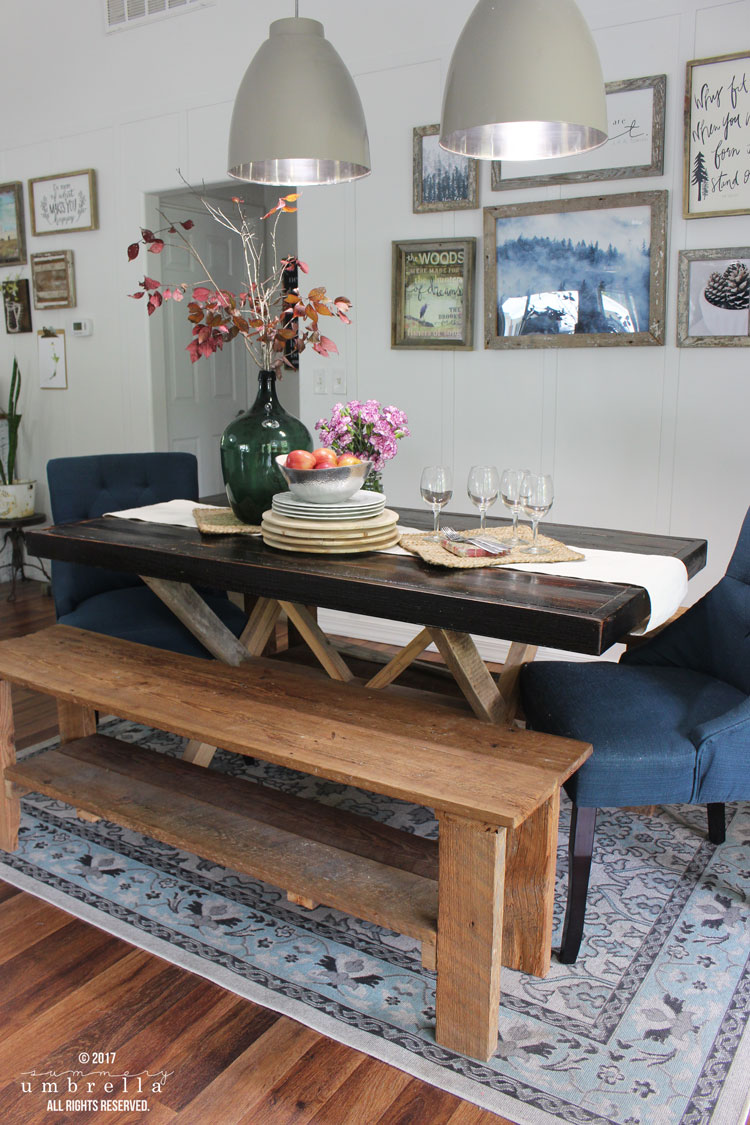 Once you have the basics then it'll be easy to add some fresh flowers, branches, and other natural elements that are super cost efficient. You know, like from your backyard!
Looking for other fall and nature inspired DIY projects?
Photos and videos are worth a thousand words so check out this short video that I put together for you that will show you what I'm talking about!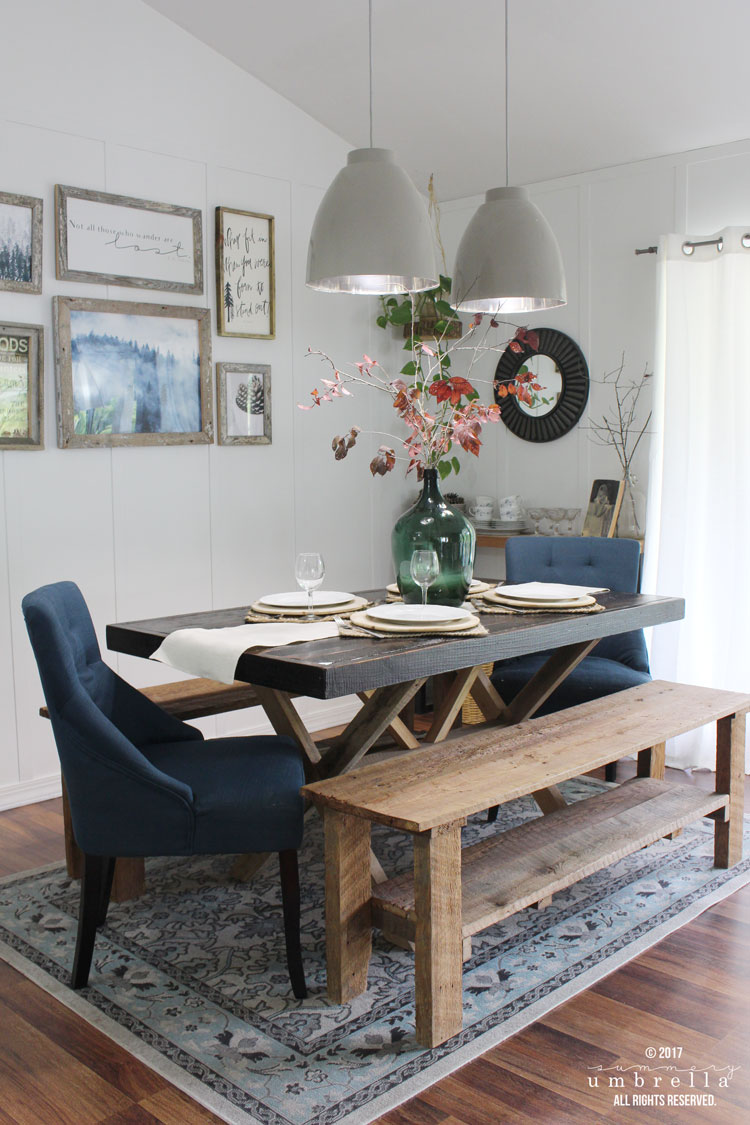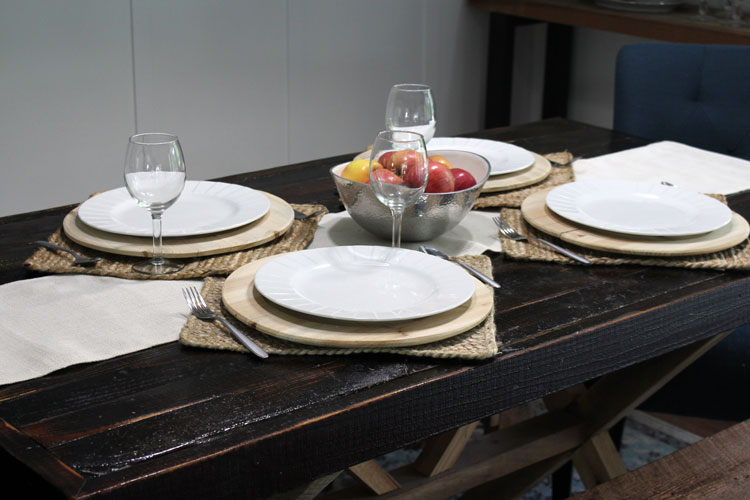 5 Easy Ways to Rearrange a Beautiful and Rustic Fall Tablescape
Also, keep in mind, my neutral of choice tends to go towards natural creams/tans/browns, but if you're more into the grays than I say go for it! This basic concept can be applied not only with tablescapes and centerpieces, but also with any room of your home. Start out simple, and then add gorgeous texture and color to make it shine!
I hope everyone has a great weekend 🙂
Pssttt….
Don't forget to check out my
Decorating
projects page chocked full of DIY and decorating goodness!