Don't miss your last chance to purchase art for your custom Christmas presents at a serious discount! All art files in my shop are 40% off – but this deal ends tonight, so act now if you don't want to miss out!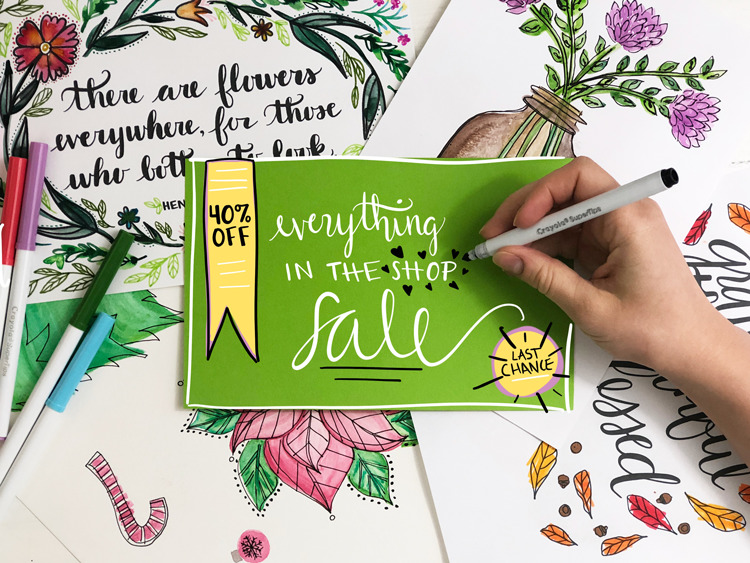 I can't believe we're less than one week away from Thanksgiving. On the one hand, I'm trying to figure out where the time went – and on the other, I'm totally OK with the fact that November has come and gone in the blink of an eye, because that means it's time for turkey!

Thanksgiving is one of my favorite holidays of the year for a lot of reasons. I love any excuse to get together with family and friends, and Thanksgiving is all about spending time with loved ones. But it's also about turkey and all the fixin's – which I'll never turn down. And it's about embracing the opportunity to show your thanks and express your gratitude for the blessings in your life, which we could all use a little more of.

It's this sentiment of gratitude and thankfulness that often gets lost in the hustle and bustle of Thanksgiving – and it's hard not to forget about it, to be honest, when you're sprinting straight from Thanksgiving dinner to stand in line at your favorite big box store.

This year, don't let the Black Friday deals detract from your Thanksgiving experience. Use the long weekend to focus on slowing down, being grateful, and finding ways to make the holiday season meaningful for you. Instead of spending your time fighting strangers in line for stuff you could purchase at any store, step back and consider gifts that will really stand out – personalized presents that take the preferences of friends and family members in mind.

Last Chance Today: 40% Off Sale!
This time next week, you could be still recovering from your Black Friday shopping marathon. Or you could sit back and relax, knowing you've already got a plan in place to gift everyone on your list something they'll love – a custom printable or gift featuring a design from yours truly!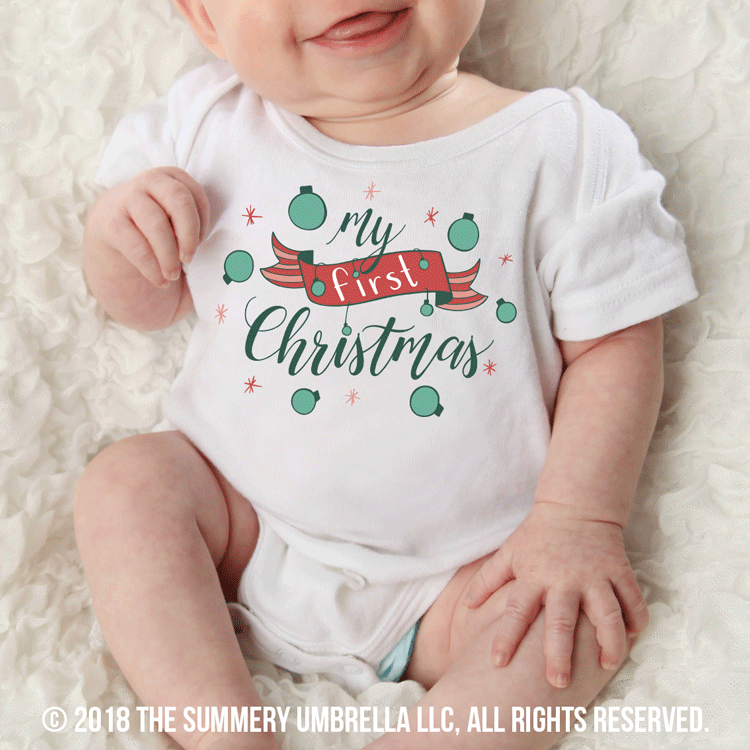 My First Christmas SVG and Printable
In case you missed the memo, I'm holding a 40% off sale on every single item in my store. That's right – every art file I've ever offered is available to you, right now, at a serious discount. And if you haven't taken advantage of this deal yet, don't worry! You still have a few more hours to scoop up the rights to use your favorite designs to customize Christmas gifts for everyone on your shopping list. This sale does end today at midnight, so don't spend too much time hemming and hawing over what might work best – check out some of these fun designs and scoop 'em up before you're stuck paying full price (which, to be fair, is still a pretty serious steal).
Have a wonderful weekend and see ya soon!! :)