The Ultimate Fresh Pumpkin Bread Recipe
You'll never look at pumpkins the same again after you've tried this recipe for homemade and fresh pumpkin bread. It is truly delicious and addicting!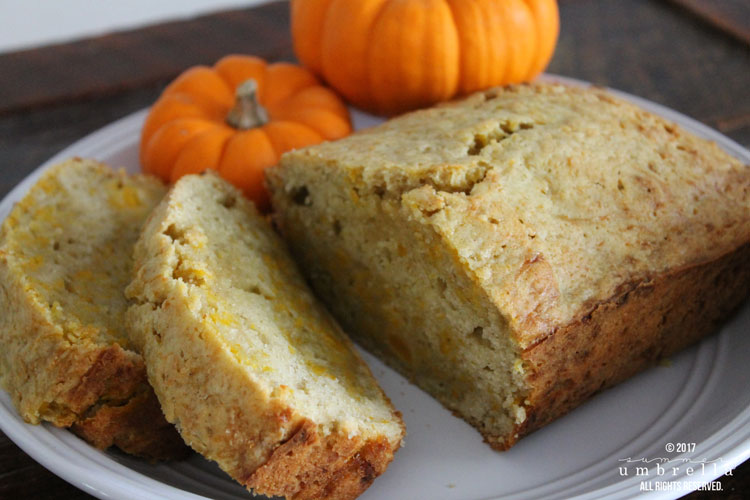 This is by far my favorite bread recipe… EVER.
Easy? Uh… for the most part. The worse part is shredding the pumpkin. But, I make my husband do it… Hint, hint. Wink, wink.
Delicious? Scrumptious? Delectable? Ohhhh h-e-double hockey sticks-to-the-yea.
The Ultimate Fresh Pumpkin Bread Recipe
Ingredients
2 cups flour
2 teaspoons cinnamon
1 teaspoon baking soda
1 1/2 cups sugar
1/2 teaspoon salt
1/4 teaspoon baking powder
3/4 cup vegetable oil
3 eggs
1 teaspoon vanilla extract
3 cups fresh, shredded pumpkin
Steps
1.) Preheat your oven to 325 degrees.
2.) Sift the flour, cinnamon, baking soda, baking powder, and salt together.
3.) In a separate bowl mix the sugar, vegetable oil, eggs, and vanilla.
NOTE: My absolute hands down, all-time favorite bowl is this Glass 8 Cup Pampered Chef Bowl Mike and I got as a wedding gift. Love it!!
4.) Cut up your pumpkin and shred three cups.
Let's be honest. I used to do this part prior to meeting my husband. However, now that I have him… I make him do it. Those small baking pumpkins can be tough! I'm not even ashamed to admit that!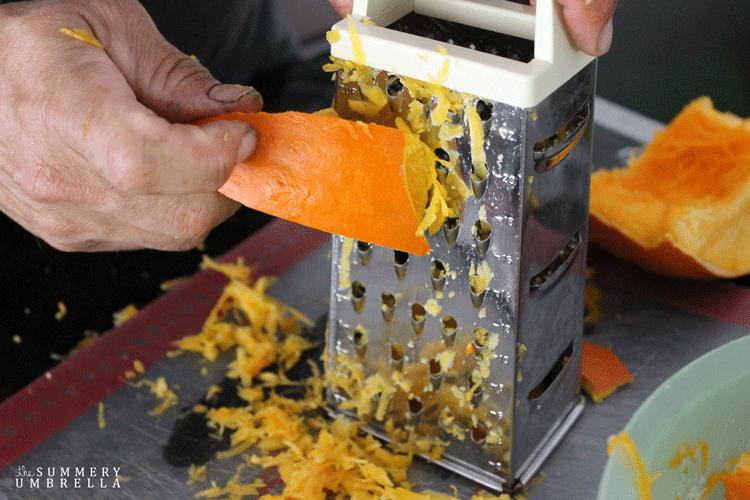 5.) Then, combine both mixtures and fold in the pumpkin.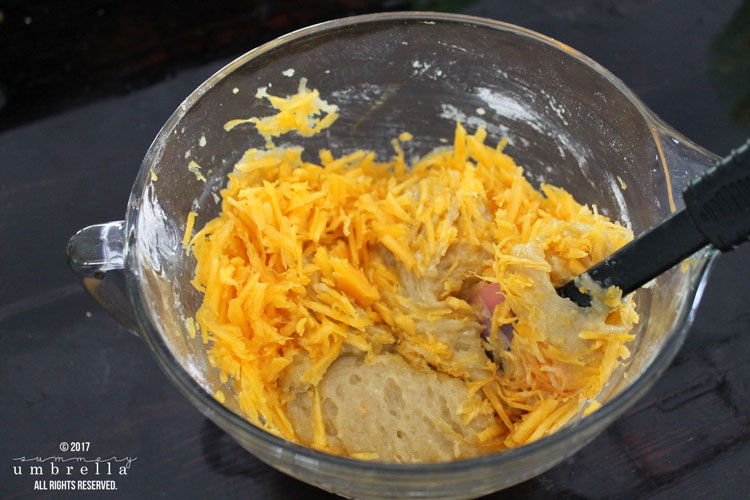 6.) Once it has all been mixed up pour it into a non-stick 9×5, 3″ loaf pan.
Note: If you don't have a non-stick pan just coat it with butter and flour.
7.) Bake for one hour and 15 minutes. However, always insert a knife and check just to make sure!
8.) Let it cool for 15 mins and then turn it over onto a cooling rack (or plate if you don't have one).
Looking for more yummy dessert recipes?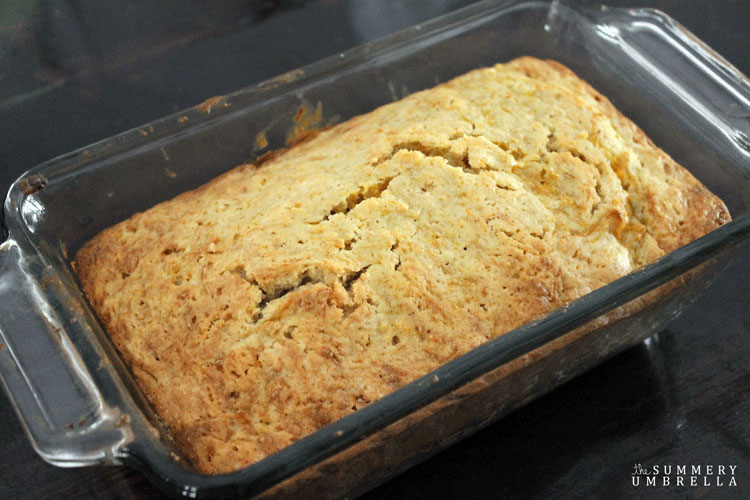 I know you're probably thinking that's a whole lot of work for one measly loaf of bread, BUT I promise this, it is soooo worth your time! I seriously cannot even rave enough about how delicious this pumpkin bread recipe is. Let's just say this.. both my husband and super picky daughter LOVE it. Yup. That's how good it is!
So, enjoy and have a yummy week 🙂
Pssttt….
Don't forget to check out my
Recipes
page chocked full of DIY and decorating goodness!