Is July really just around the corner?! It came way too fast, but bring on the pool parties and barbecues! Looking for a new (and FREE) July Calendar download? Stop on by to get this beauty today for both your desktop and smartphone.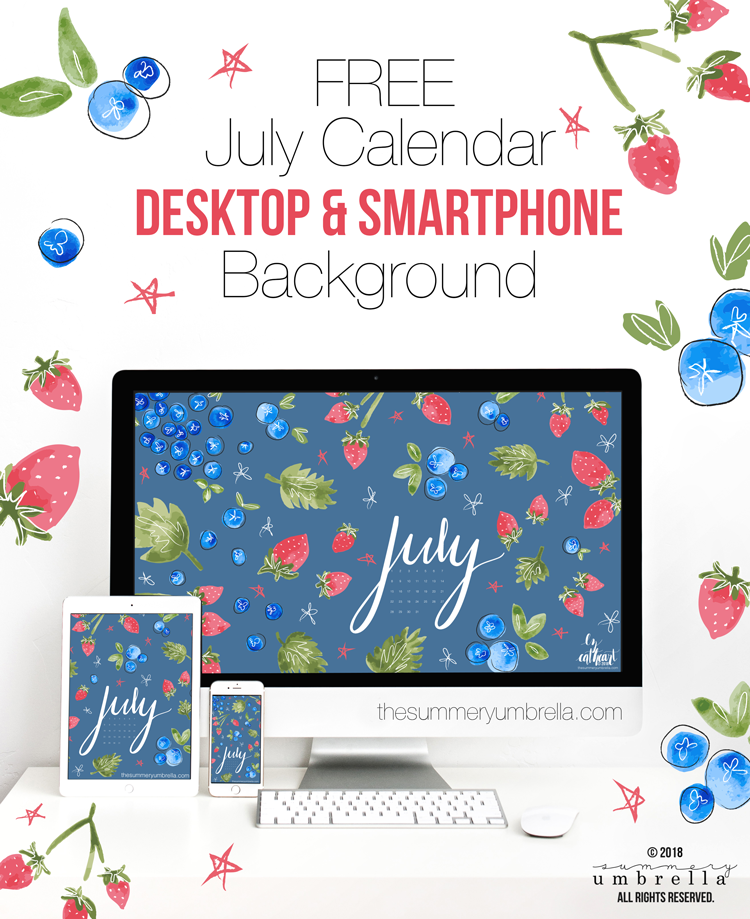 Have you ever seen the movie "You've Got Mail" with Meg Ryan and Tom Hanks? I do believe that it's probably in my top five favorite movies of all time. It's whimsical, relatable, and makes me want to jump right in with the characters and discuss the topics at hand. If you haven't… rent it now! It shows the beginning of phases of online dating. You know, when no one was doing it yet.
With that being said, there's a scene where Meg's character Kathleen Kelly, tells Tom's character Joe Fox this particular message in an email:
"I like to start my notes to you as if we're already in the middle of a conversation. I pretend that we're the oldest and dearest friends — as opposed to what we actually are, people who don't know each other's names and met in a Chat Room where we both claimed we'd never been before."
This quote pretty much sums me up when it comes to writing blog posts. So, if you've ever wondered why on Earth I start some of my posts the way I do… this is for you, amazing-TSU-friends-that-totally-get-me! A little insight into this quirky brain of mine 😉
Unfortunately a brand new post can be a little intimidating, and for me, starting a topic I was already thinking about just seems to feel right. I mean, come on. Why would I want start at the beginning. Boringgggg. Lol.
But enough gibber gabber from me. Go on, get this free July Calendar download, and get on with your day! Enjoy!!
Desktop Download | Smartphone Download
FREE July Calendar Download: Desktop and Smartphone Backgrounds
Do you love this design, and wish there were more that you could use for your own use? My friend, I have great news for you!
If you would like instant access to my ENTIRE library of hand lettered designs you can read more about how to subscribe to the Studio Pass here!
You know you're ready for the Studio Pass if you…
Want to stop wasting hours searching for quality vector files—and put that time back into crafting
Wish you had a selection for your projects that didn't look like everyone else's
Wonder what the pros are doing with vector art that you don't know—yet
Take a look inside.

Happy crafting!
Linda Zahora-Cathcart

Guess what? Every month I add 5+ designs to the The Summery Umbrella Shop, and I just know you'll want to check out these new beauties in the shop!
Please remember: All designs, images, patterns, and calendars (but are not limited to) are © The Summery Umbrella, LLC. These items are for personal use only. You may not reproduce, recreate, or sell in any way. However, please feel free to download for your own personal uses. Also, this is exclusive content so you may not share these downloads with anyone, BUT I'd be most delighted if you directed your family and friends to my page. In fact, I'd be honored and thrilled. Thanks in advance for understanding!​​​ Read more about my personal and single-business commercial use rights over my Shop Policies page.