Creating a decorative DIY branch ladder only requires a few basic items and tools. Plus, it's so incredibly easy to make. Let me show you how!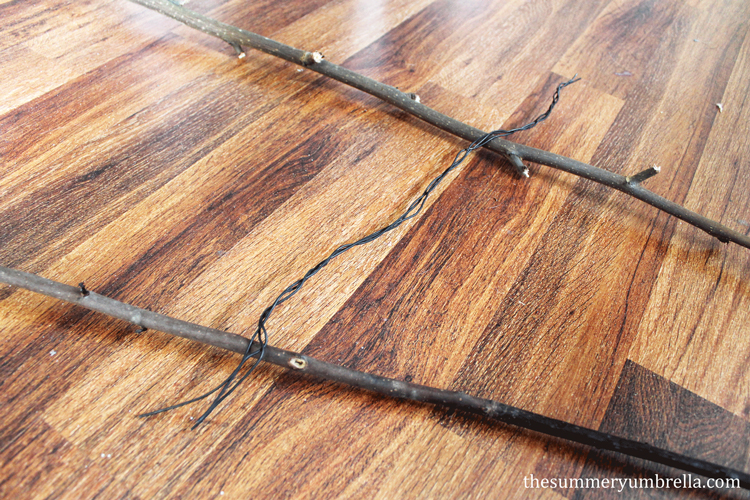 There are so many ways that you can make your own ladder it's ridiculous! I've been wanting to create one for awhile, but I was having a hard time selecting a style and where to put it. However, I am pleased to announce that I have found the easiest way (in my own opinion that is!) on how to put one together. All you need to make this DIY Branch Ladder is:
Materials:
Any two branches will do. I choose a pair that are approximately 6 feet tall and are fairly thin.
I would also like to note here that this ladder is for decoration purposes only. If you would like to actually use your ladder on a daily basis I would highly suggest using thicker branches, and mounting/screwing in it into the wall somehow.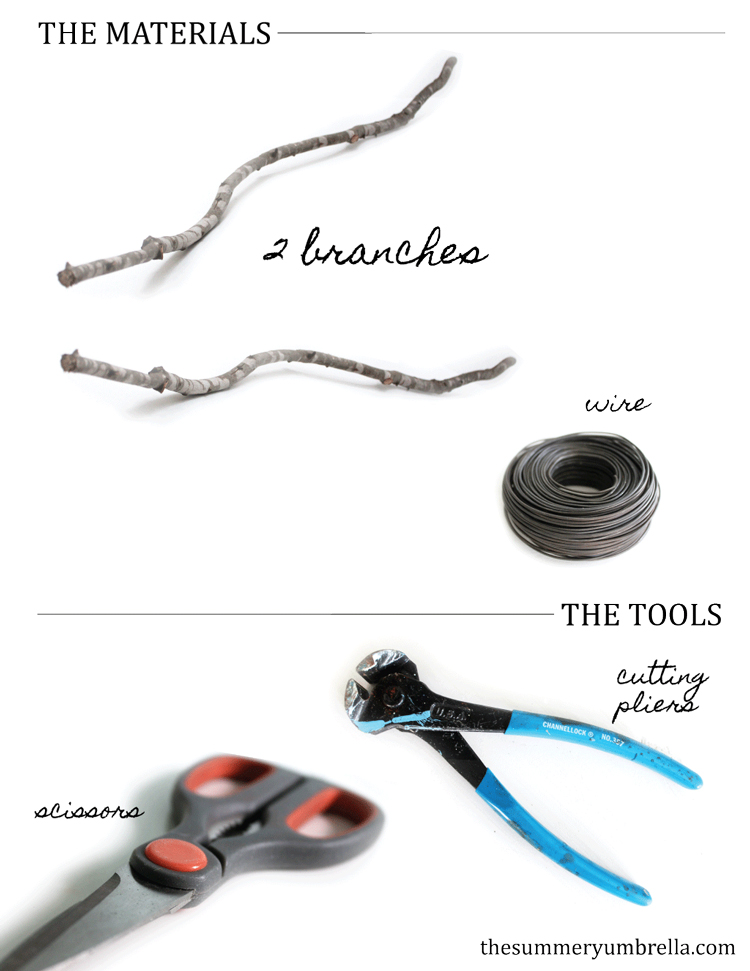 After you have selected two branches from your yard (or even if you cut them down) remove all of the "side" branches so you essentially have two long stems.
Next, determine if you would like your ladder to be evenly spaced, or if you would like it to be smaller on top. Place your branches on your floor however you would like it look.
Have you seen these other branch related DIY projects?
Then, cut three equal pieces of wire. It doesn't matter if you measure for the top or the bottom of the ladder. Just make sure the three pieces are the same in size.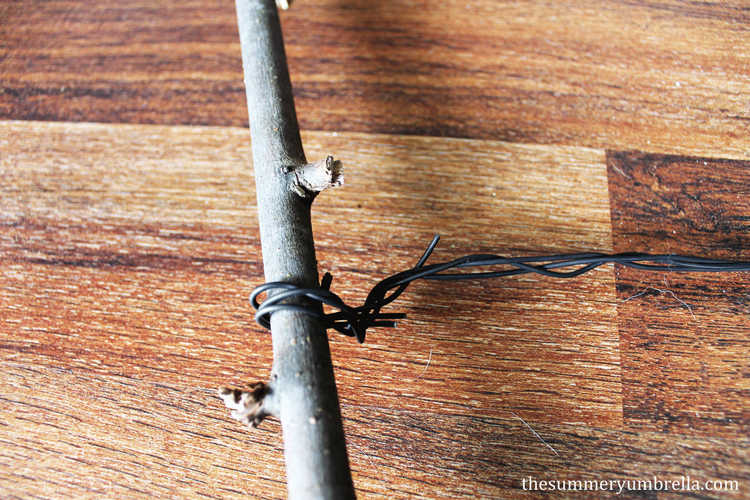 For this next part I will be braiding the three pieces of wire together. You can use an assistant to help, but I found that if I held the wire pieces with my left hand and used my right hand for twisting, it worked out just fine.
No need to put a knot in the wire since it stays together very nicely. Then, you can either put the wire braid above or below the branches. Either way works (I tried both), and just bend the wire around the branches. Once they have been bent over a simple twist around the other side is all you need to ensure it stays.
Your end result will look something like this. If you're worried about the potentially sharp edges of the wire twist them back into the braid so they are not seen, and this should also help with providing a little more protection from the ends.
Last, repeat the wire braid process a few times, or lots of time. The beauty of this ladder is that you can create as many or as little of the wire rungs as you would like.
See how simple that was?!?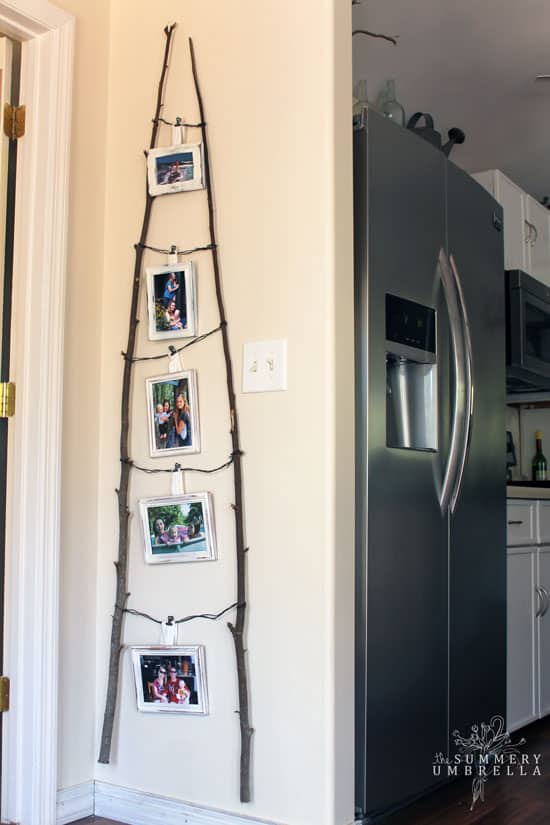 What can you use this DIY Branch Ladder for? Here are a few ideas:
 Hang holiday decorations off of the rungs
Hang pictures
Add a burlap banner
Twist artificial plants around it
Use it in the garden and have real plants twist around it
Hang it on the wall
Use it as a focal point on a high shelf or cabinet
Put it in your bathroom and hang your "fancy" towels off it
Hang your kid's artwork with clothespins on it
Use it outside by your front door in a large pot
The possibilities are endless! Enjoy your weekend, and see you soon! :)
Pssttt….
Don't forget to check out my
DIY
projects page chocked full of DIY and decorating goodness!