Would you like to learn more about creating your own custom signs for your home? Here are 3 design tips that I just know you'll need to get you started today!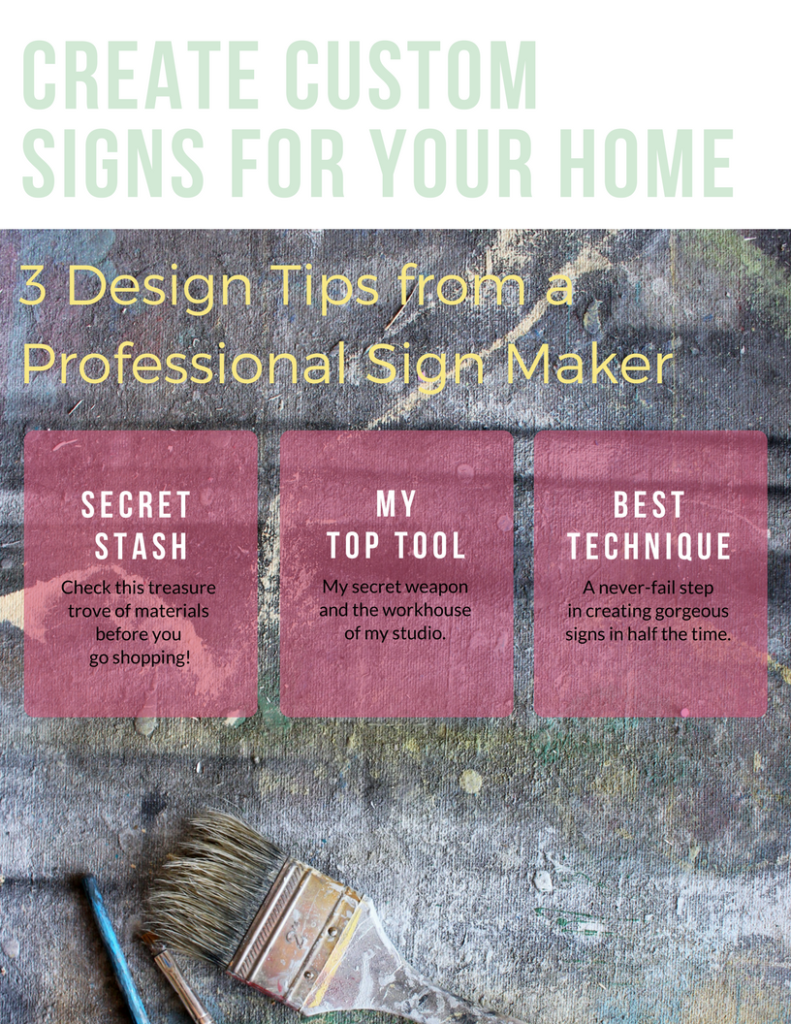 Hello Friend! Here's a guide that I just know you'll LOVE with my 3 favorite tips for making beautiful, long-lasting custom signs for your home.
<< Click here to download the file now! >>
My name is Linda (aka. LZ) Zahora-Cathcart, and if you want to tempt me away from my "design studio on stilts" in the North Carolina countryside to learn even more professional design tips—now you can!
At the end of this guide you'll discover the next best thing to having me bunk at your house and create signs with you at your dining room table.
(Probably a good thing I don't show up at your front door. I'm a pretty quiet guest, but I will drain you of your coffee supply in no time!)
Happy sign-making!